The Most Outrageously Creative Halloween Car Decorations You Have Ever Seen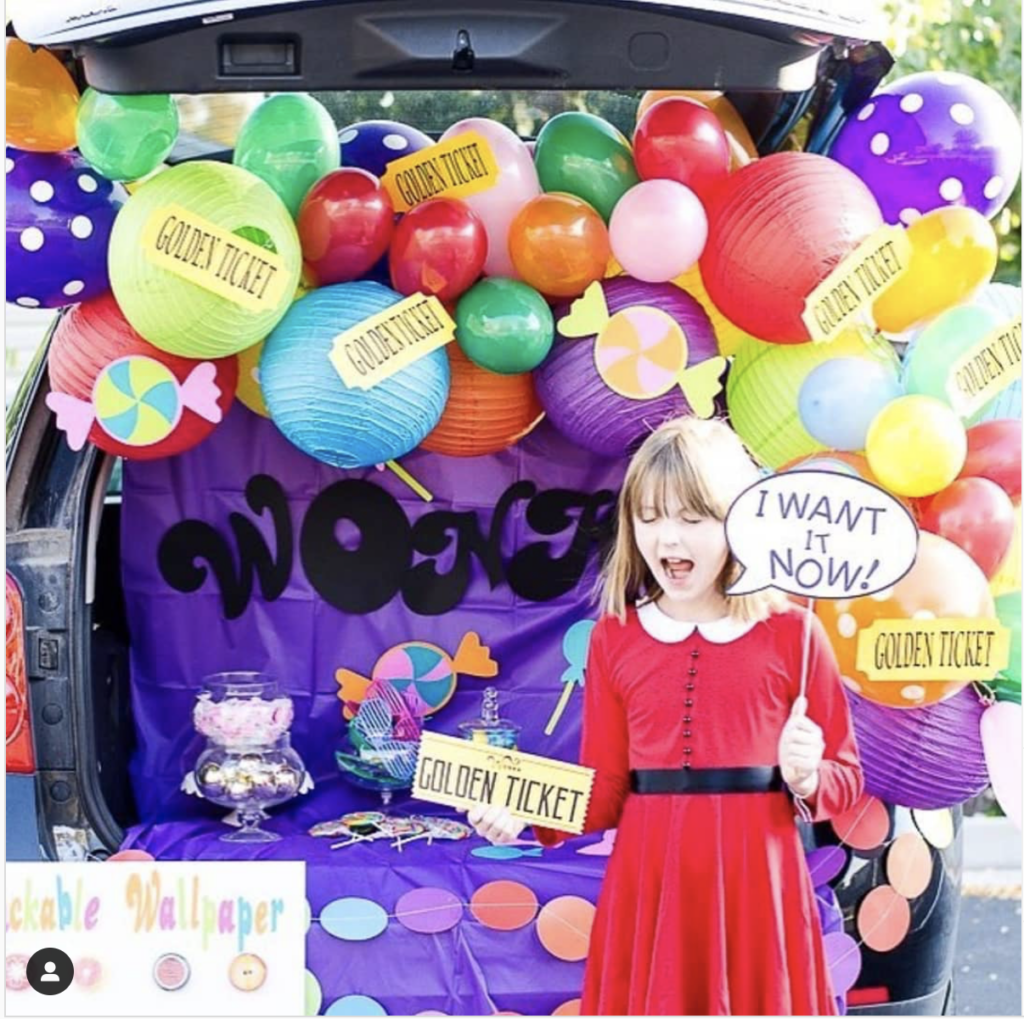 What is A Trunk or Treat?
Many neighborhoods, schools, and church communities have transitioned to a trunk or treat event rather than traditional trick-or-treating – and for a good reason! Rather than going door to door to unknown homes, the costumed kiddos get to go from car trunk to trunk collecting candy and playing games – all in a safe, festive, community environment.
Even more exciting, families participate together using over-the-top trunk or treat decorating ideas to design an elaborate Halloween display for the car's trunk. The trunk or treat theme ideas can range from scary to inspiring. Decorating your car is part of the fun, but choosing a theme and catching a vision can be the hardest part.
Whether you are a veteran seeking new ideas or a rookie new to trunk or treating – we've got 101 super creative Halloween trunk or treat ideas that are outrageously creative to inspire you below!
Our Best Halloween Trunk or Treat Ideas By Category
To help you navigate all of the amazing ideas, we've broken the trunk or treat ideas into the following categories:
Bonus Content:
Just CLICK on the links above to be taken to the category you want! Now, let's begin with…
CLEVER HALLOWEEN TRUNK OR TREAT Decorations
Circus Tent
In-n-Out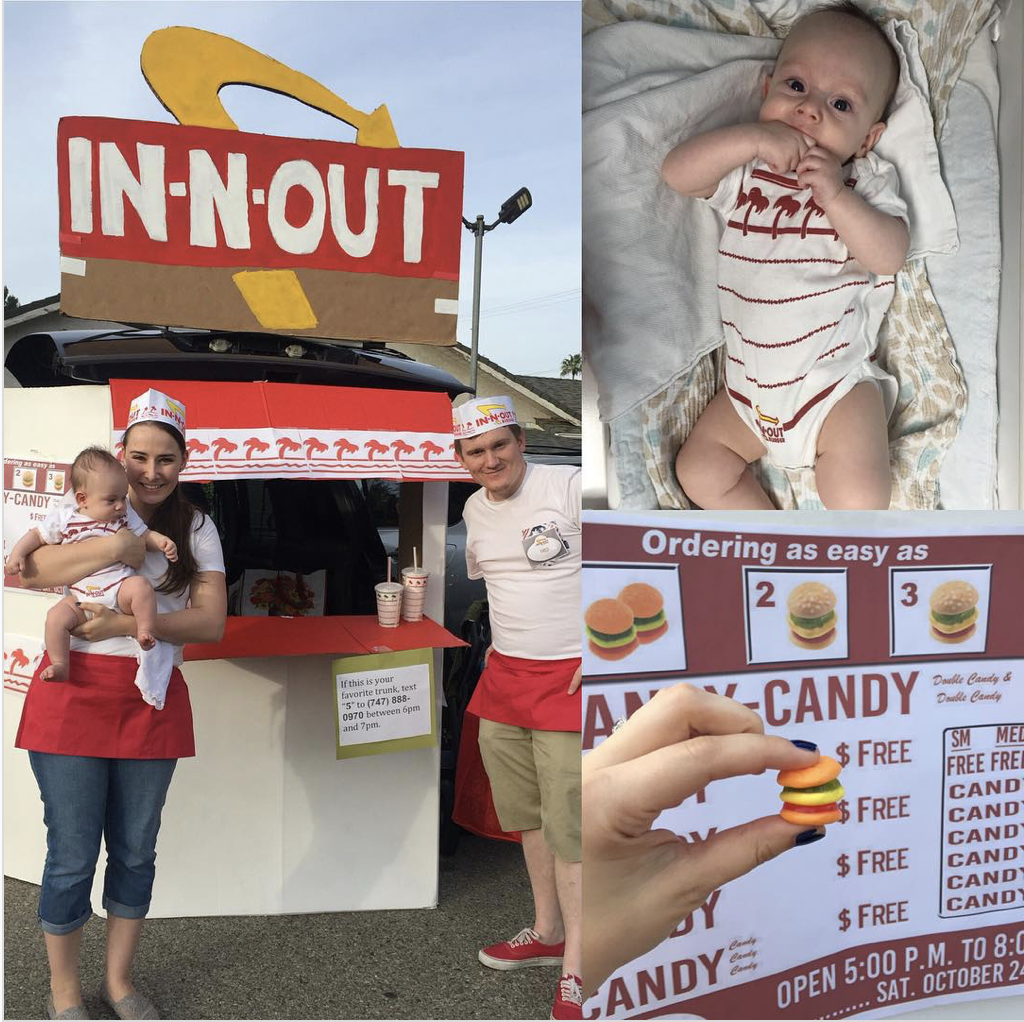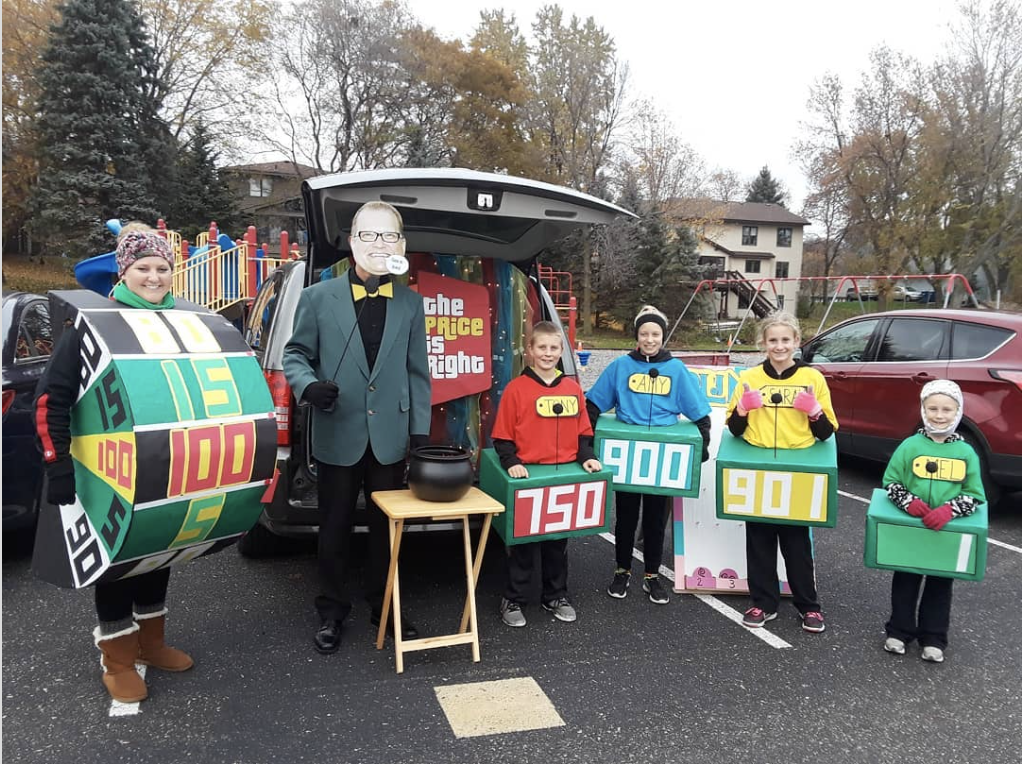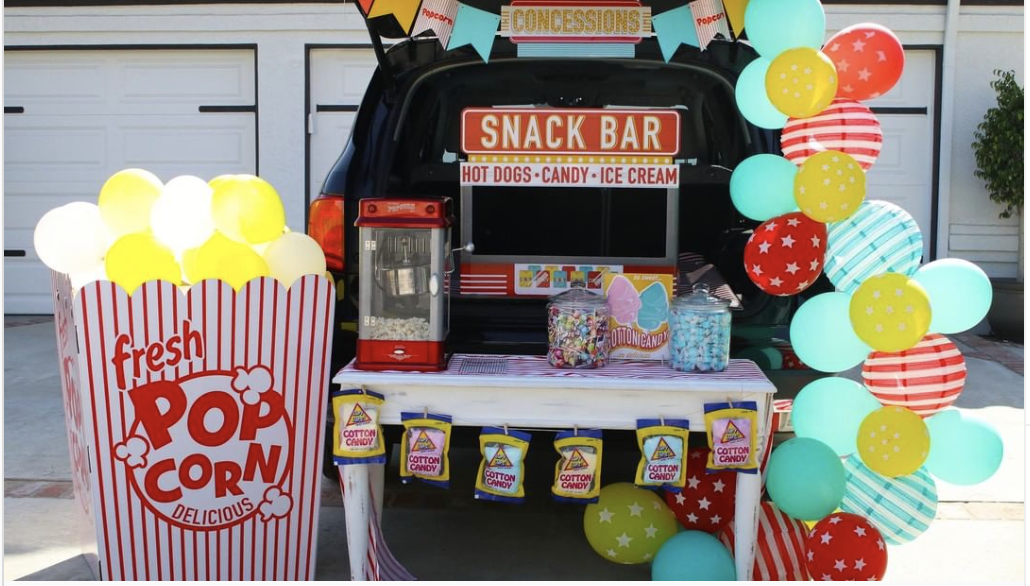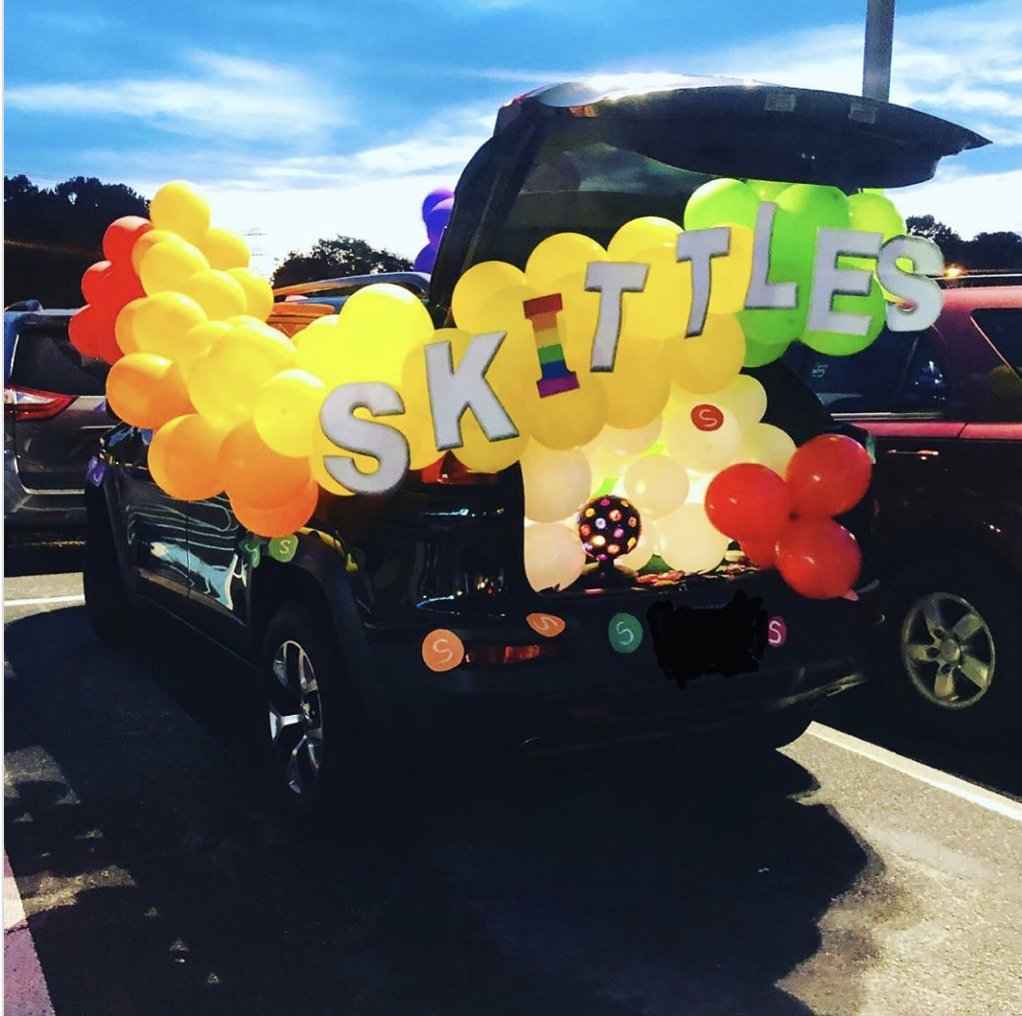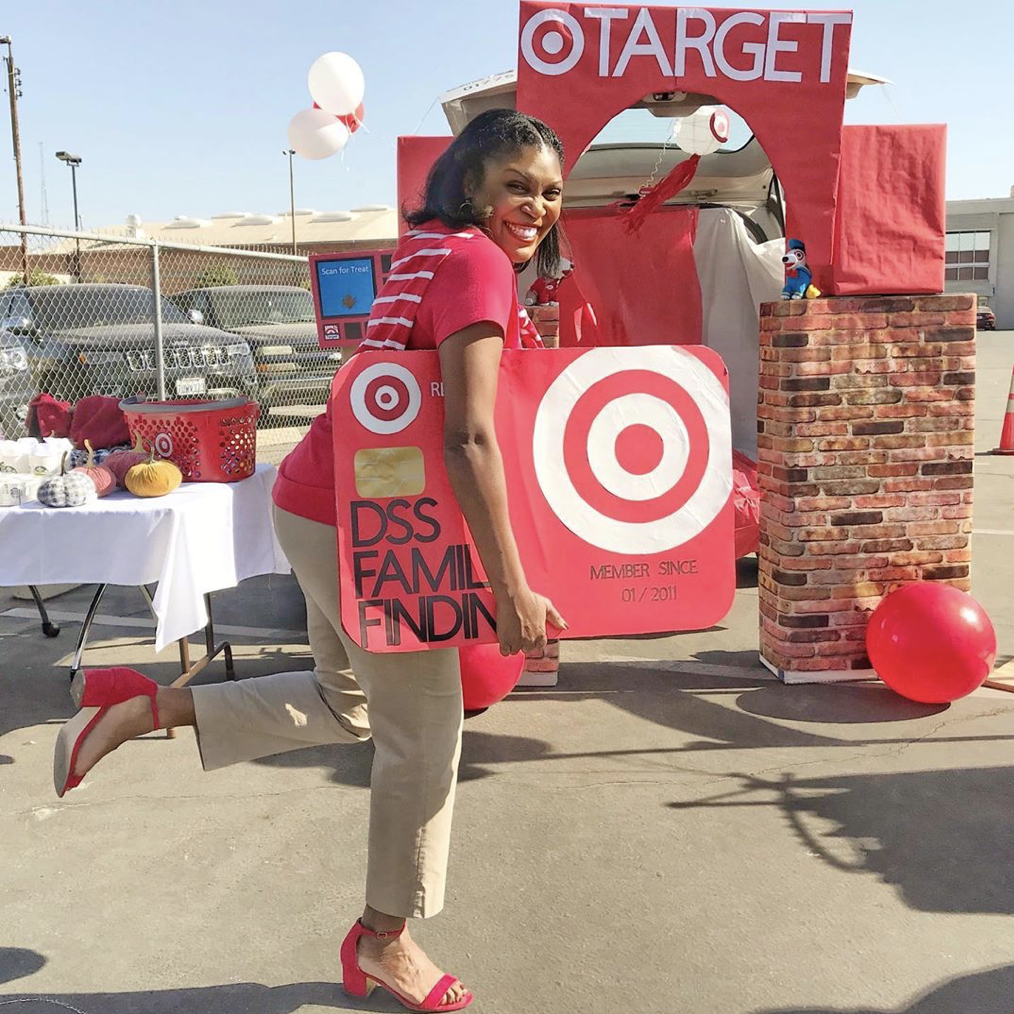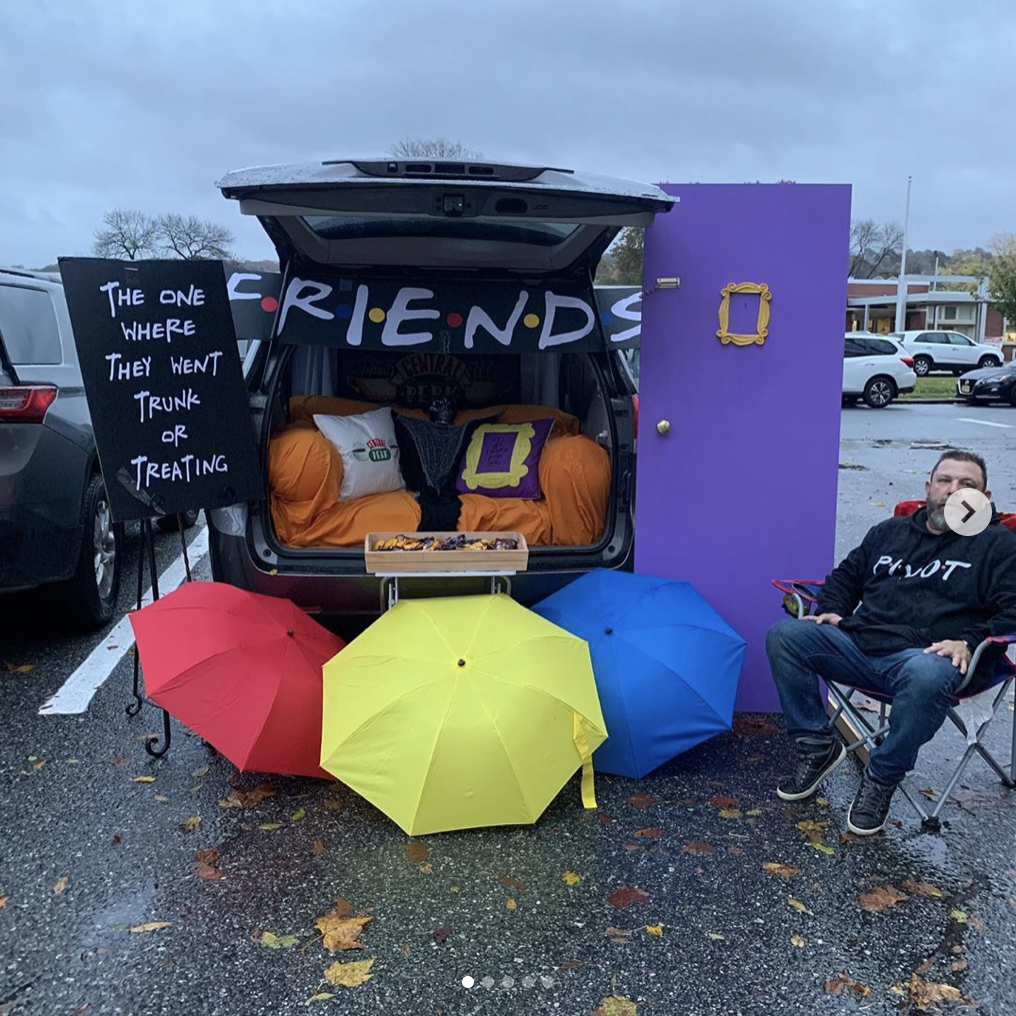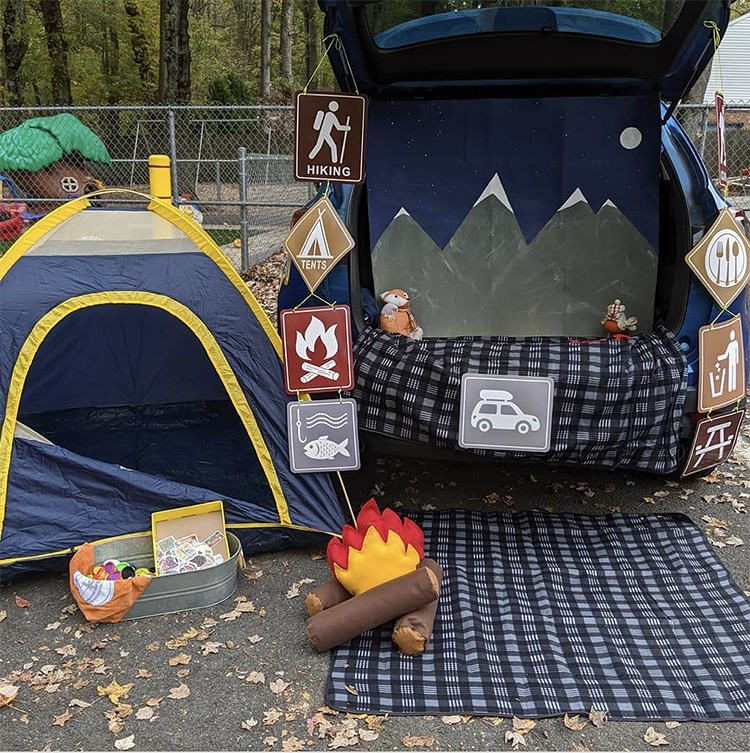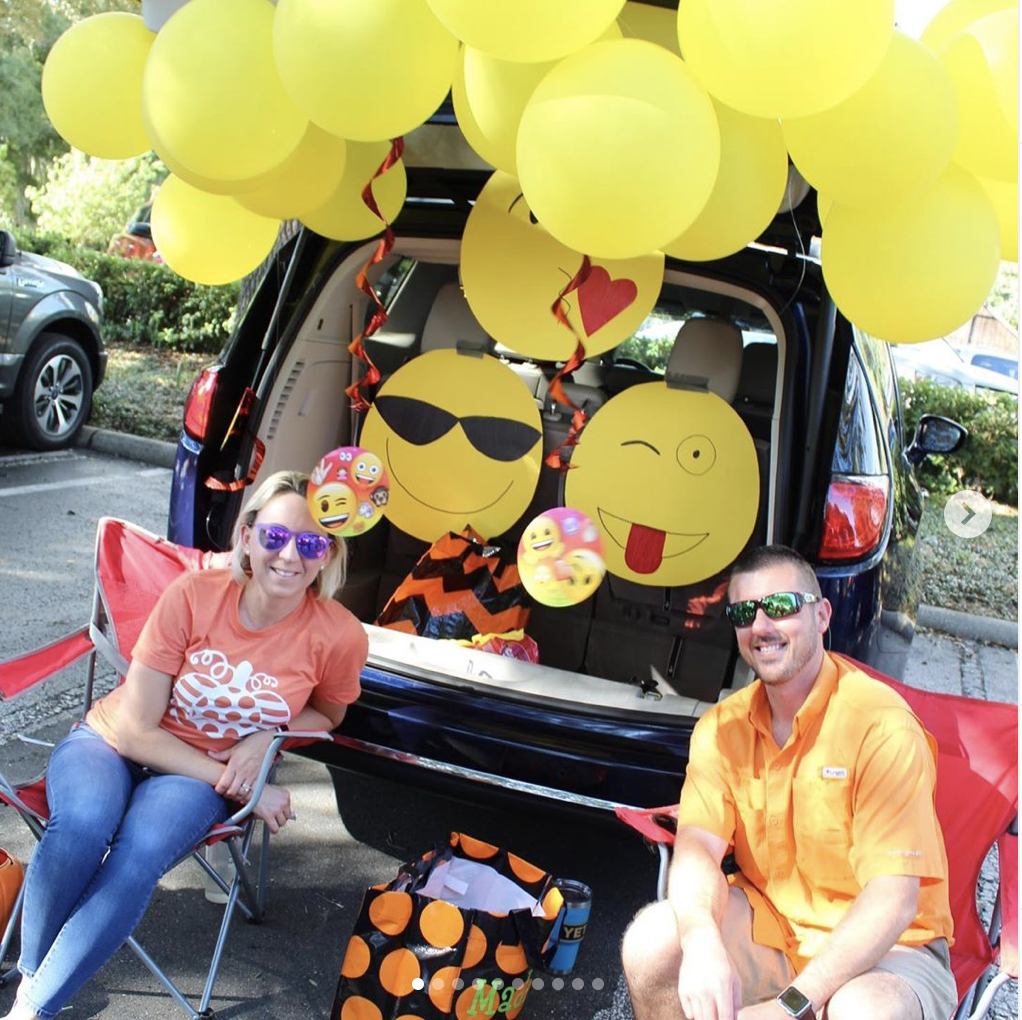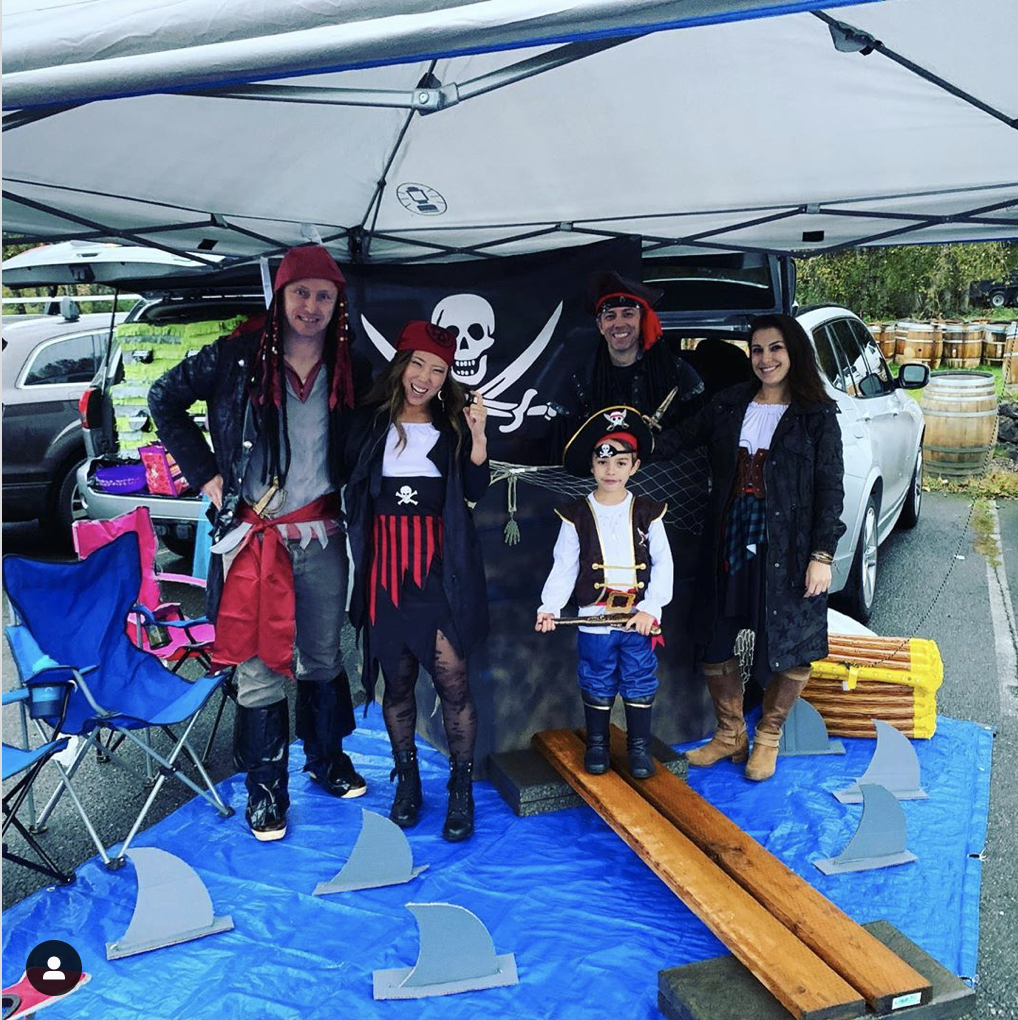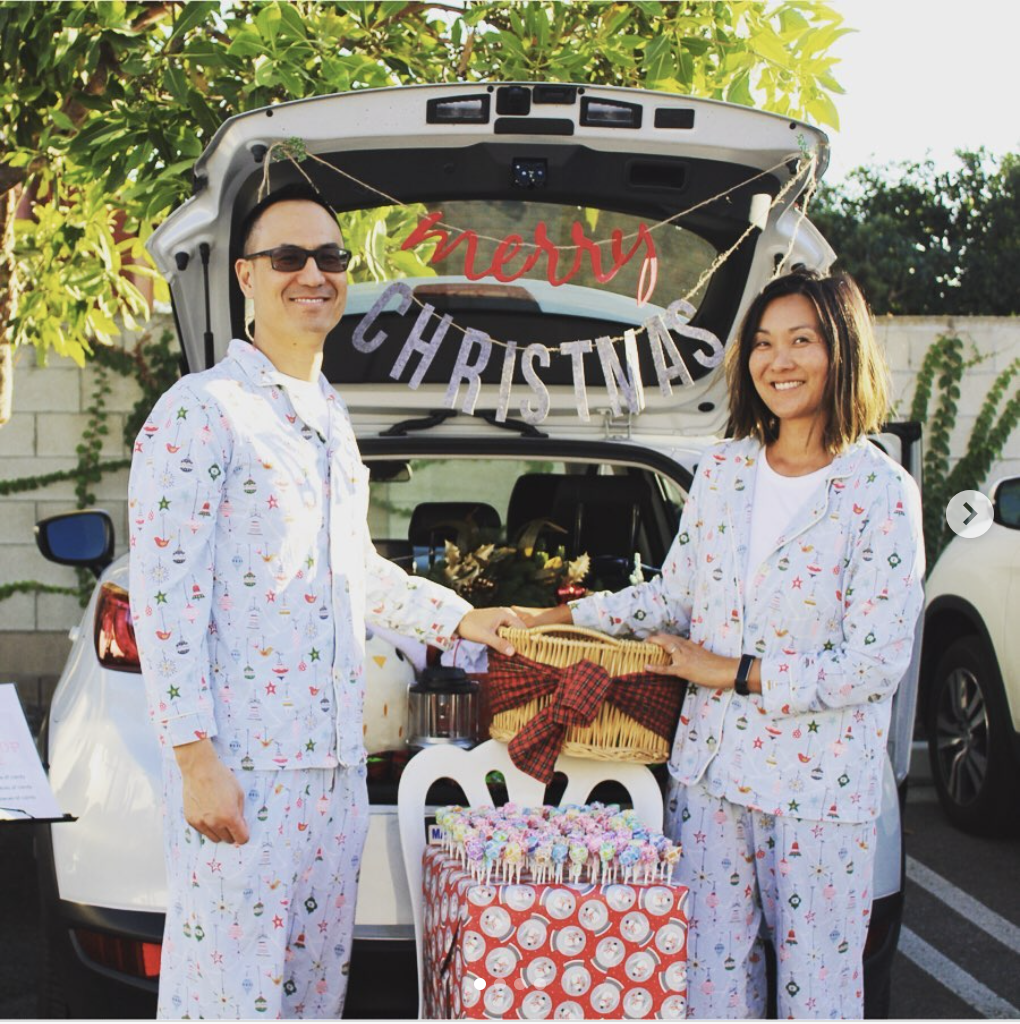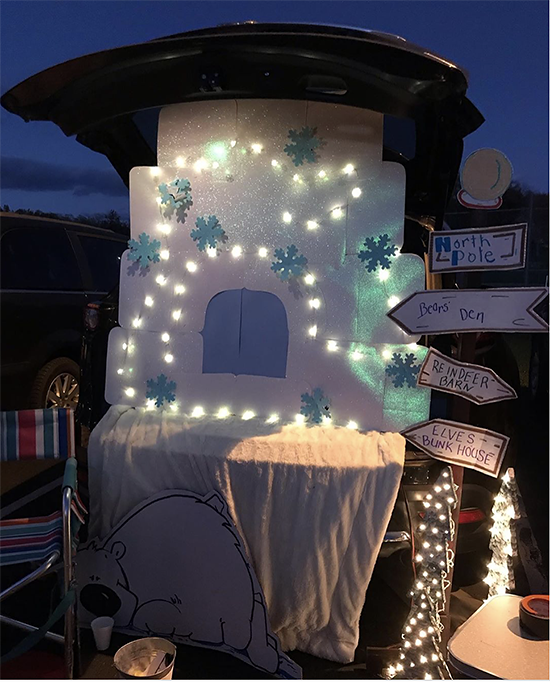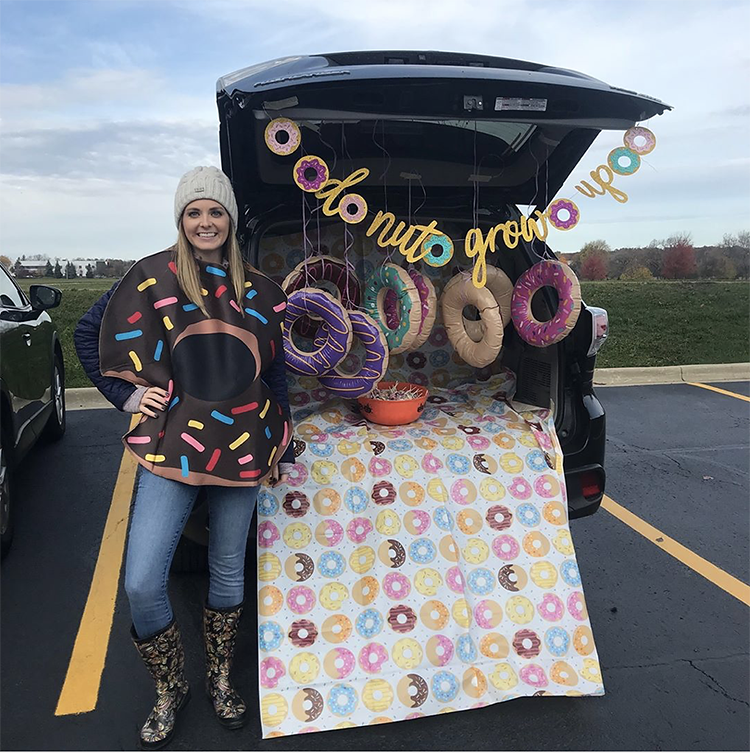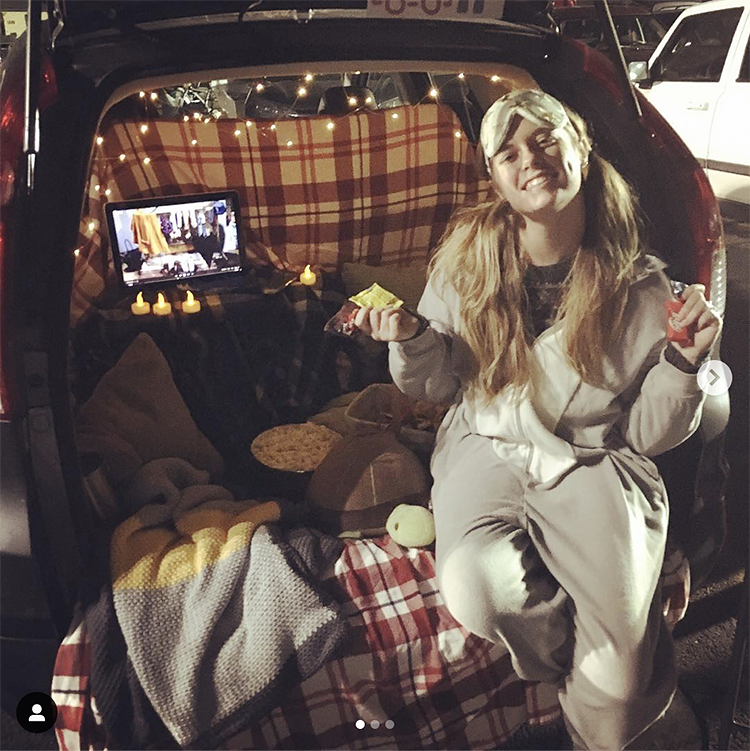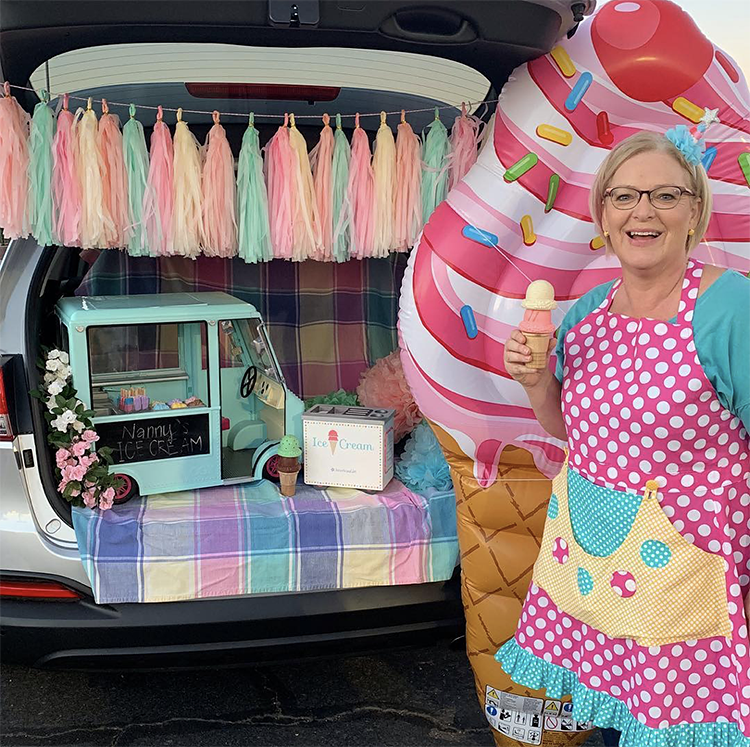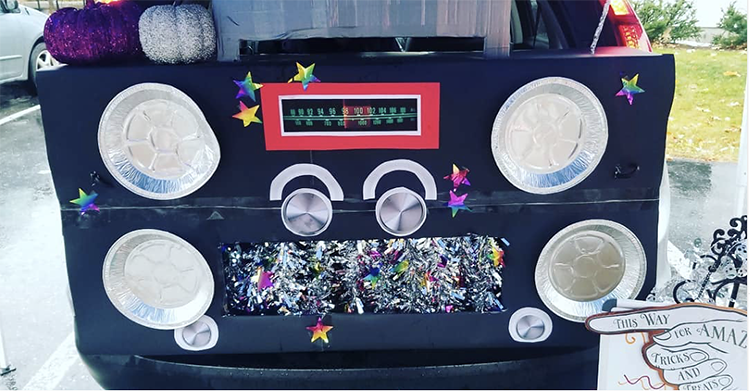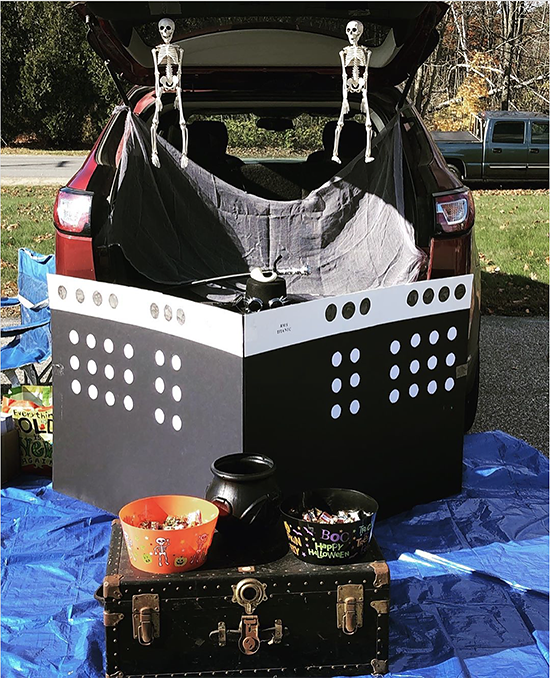 EASY TRUNK OR TREAT IDEAS – Animal Themed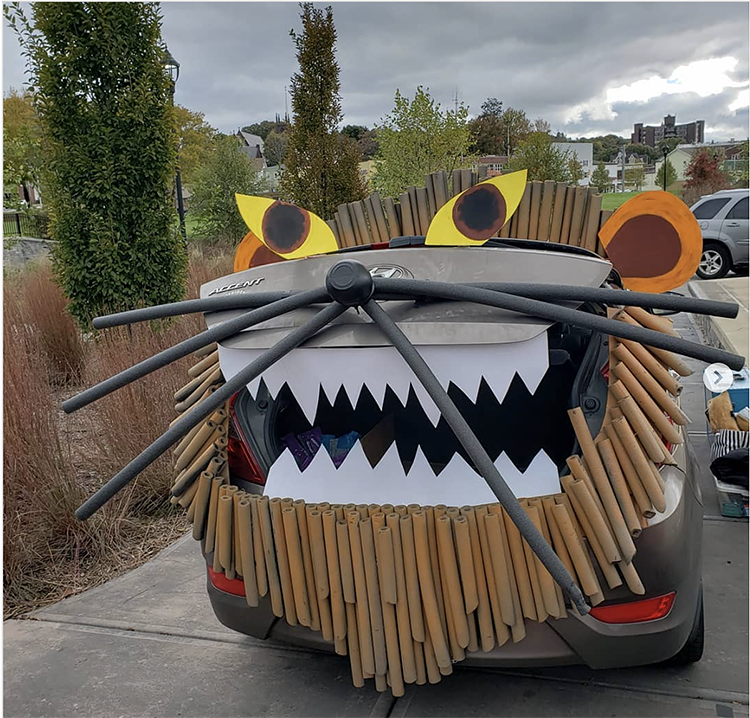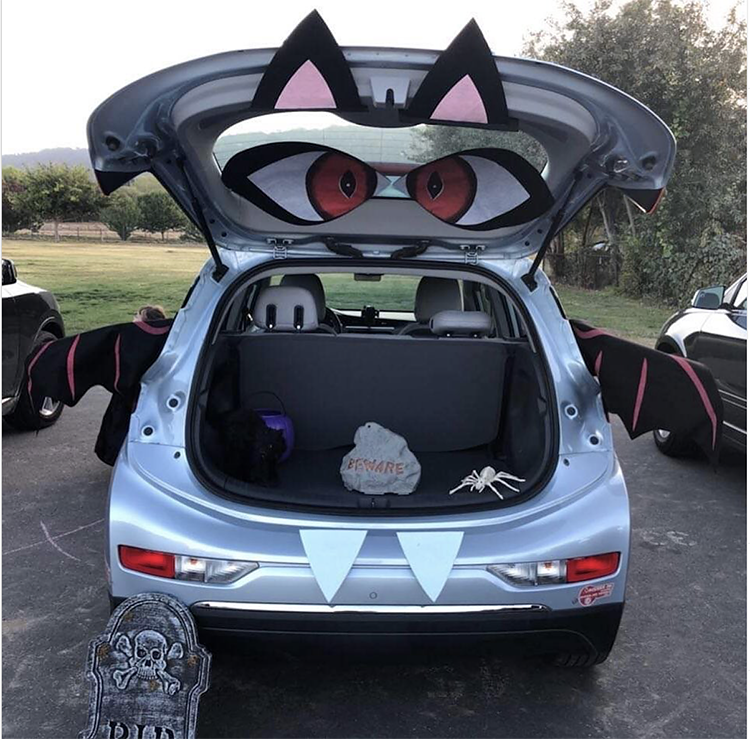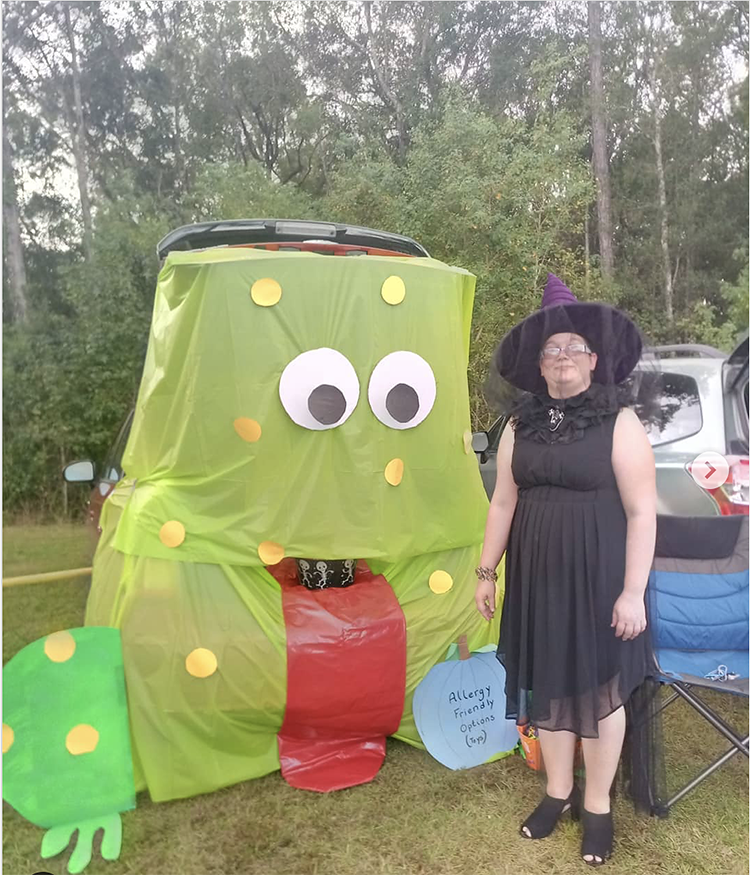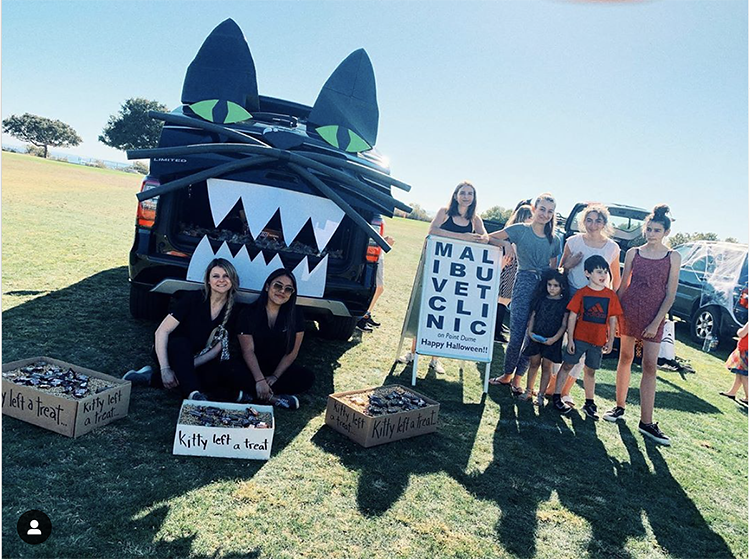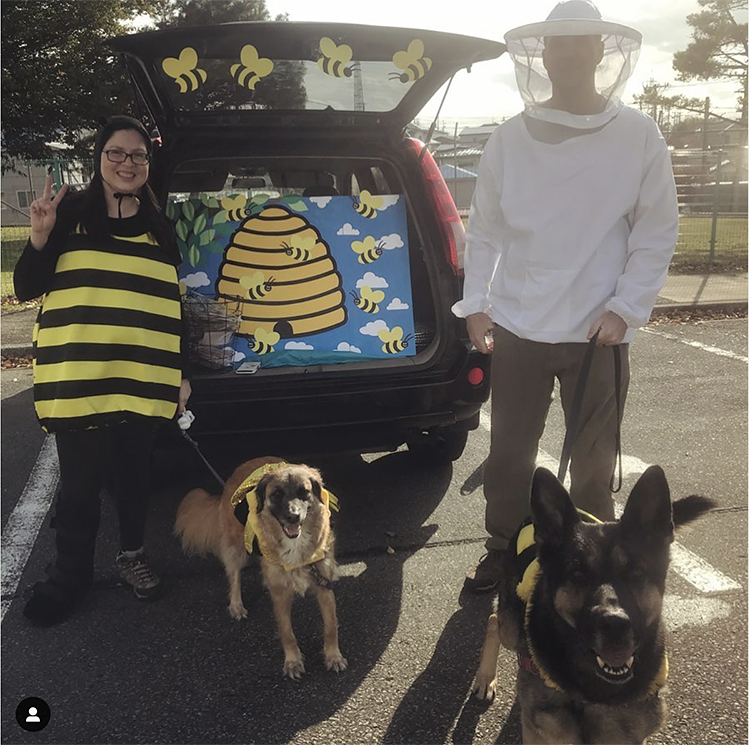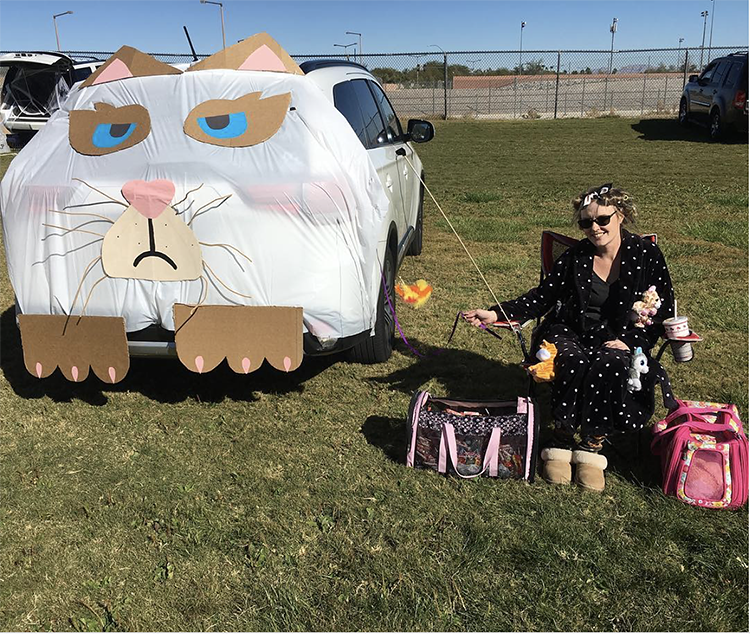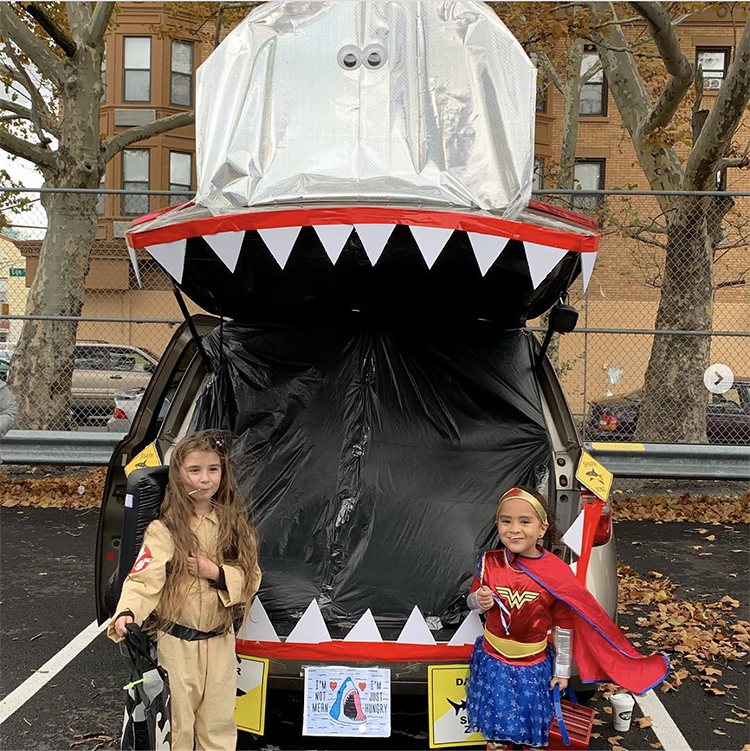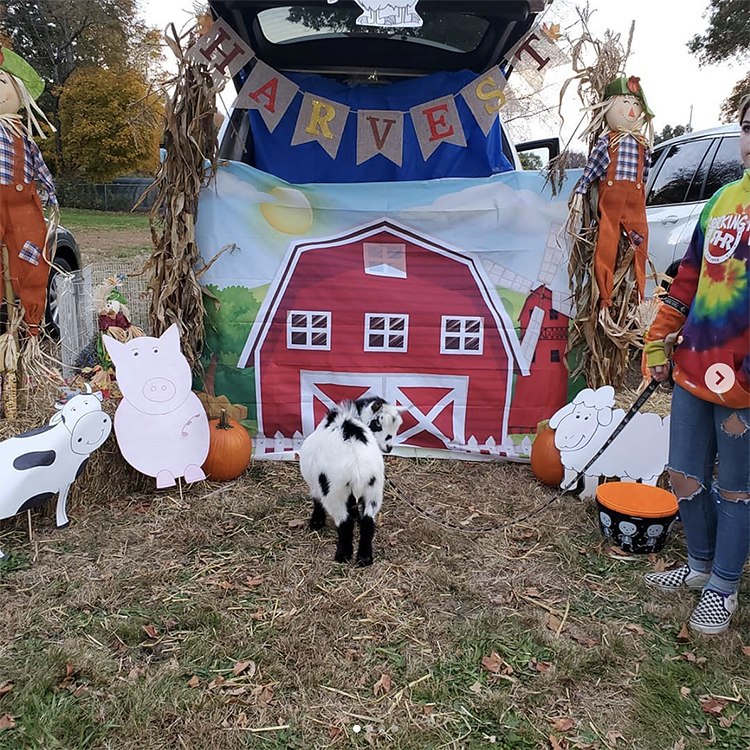 Trunk or Treat Decoration Ideas Inspired by Movies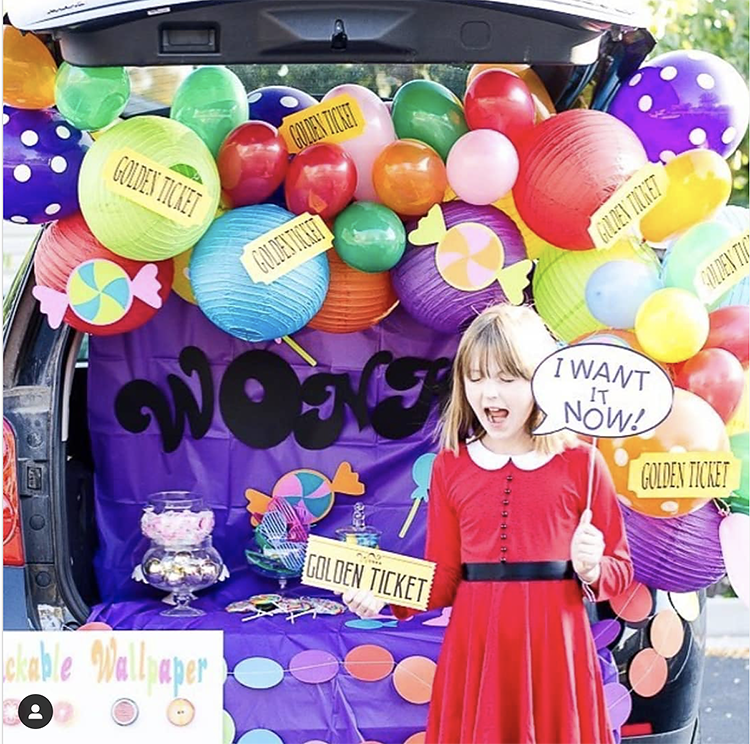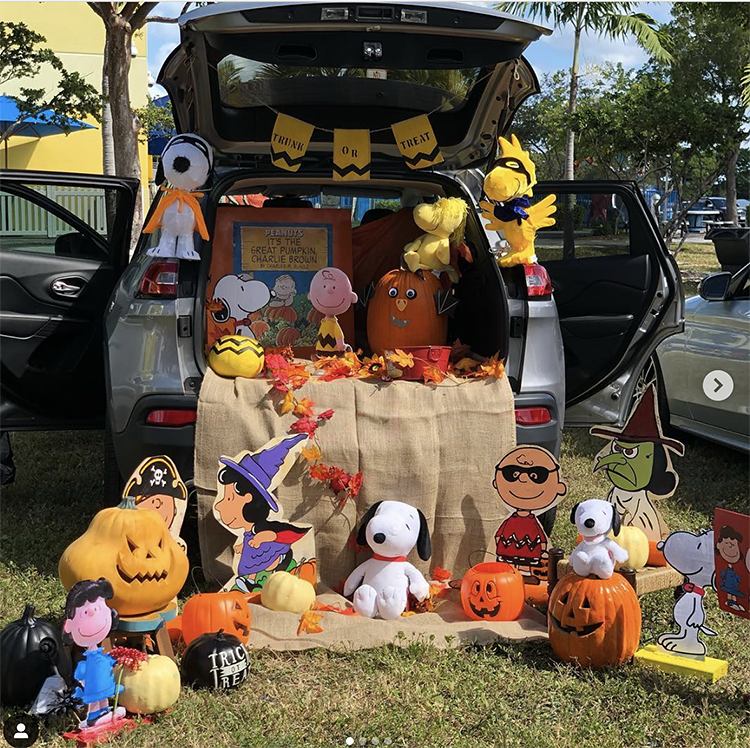 Jurassic Park trunk or treat idea
The Grinch Who Stole Christmas trunk or treat idea
Alice in Wonderland trunk or treat idea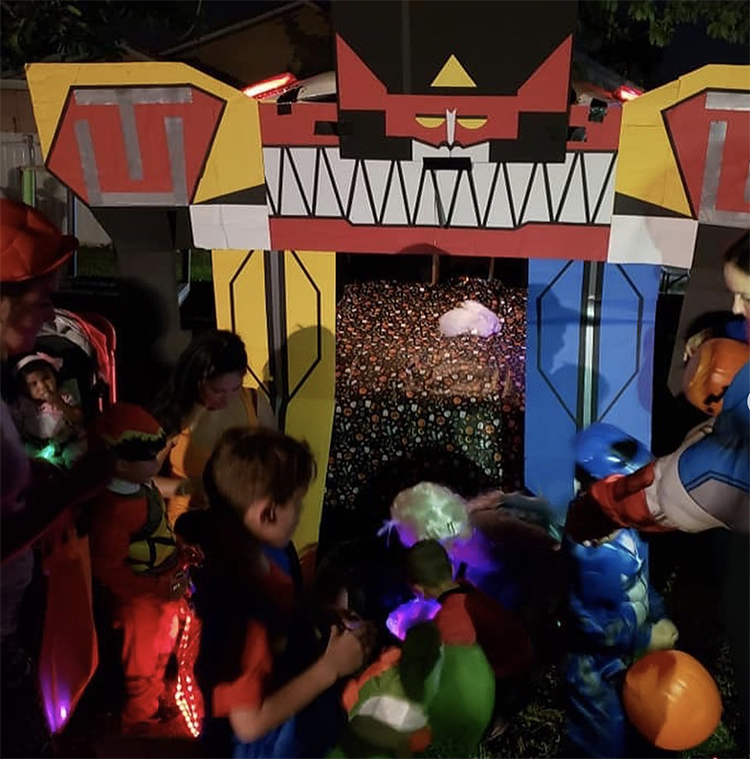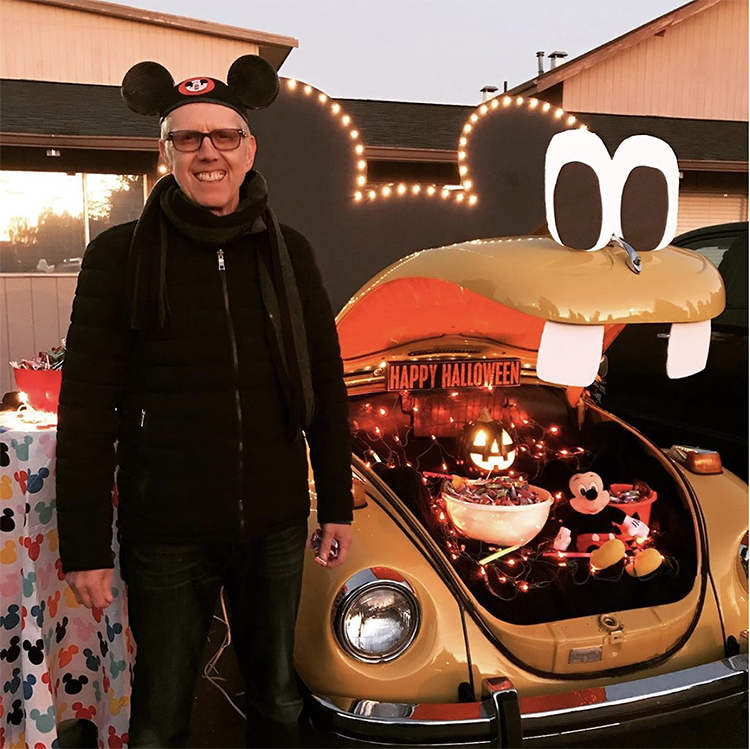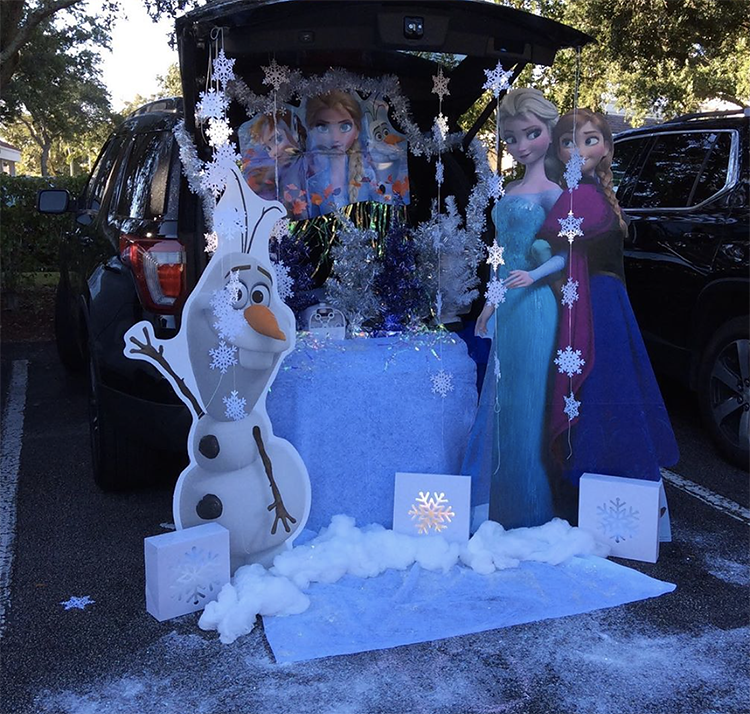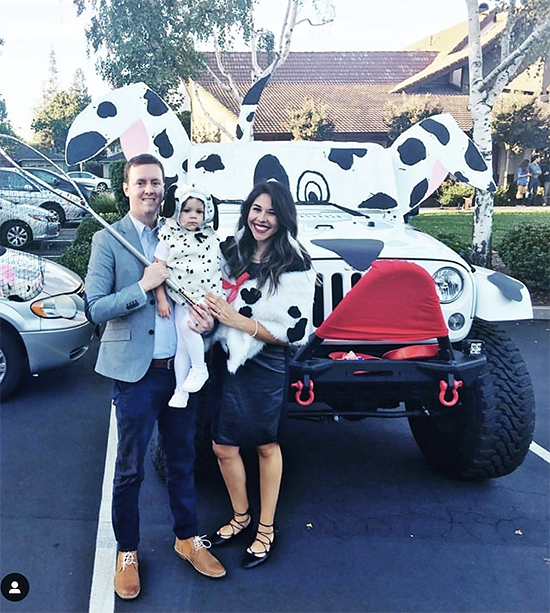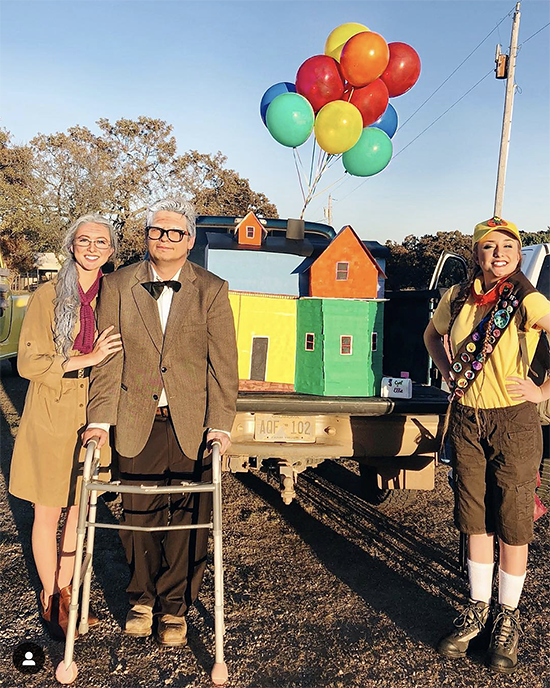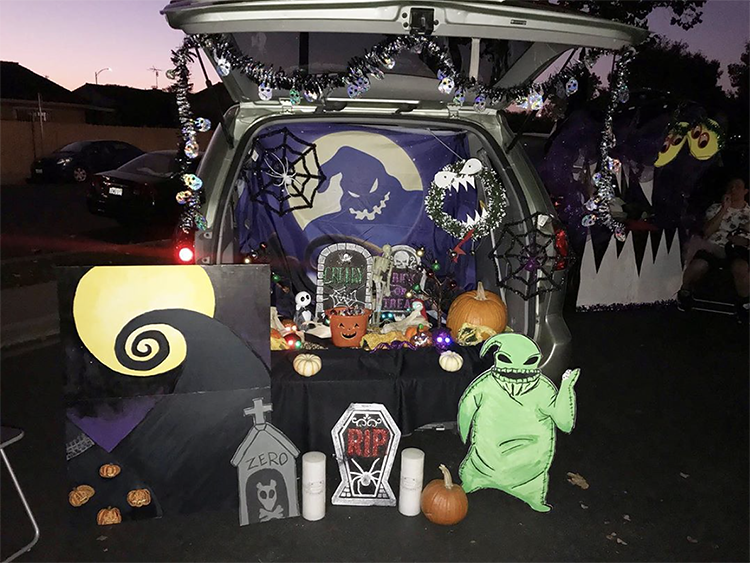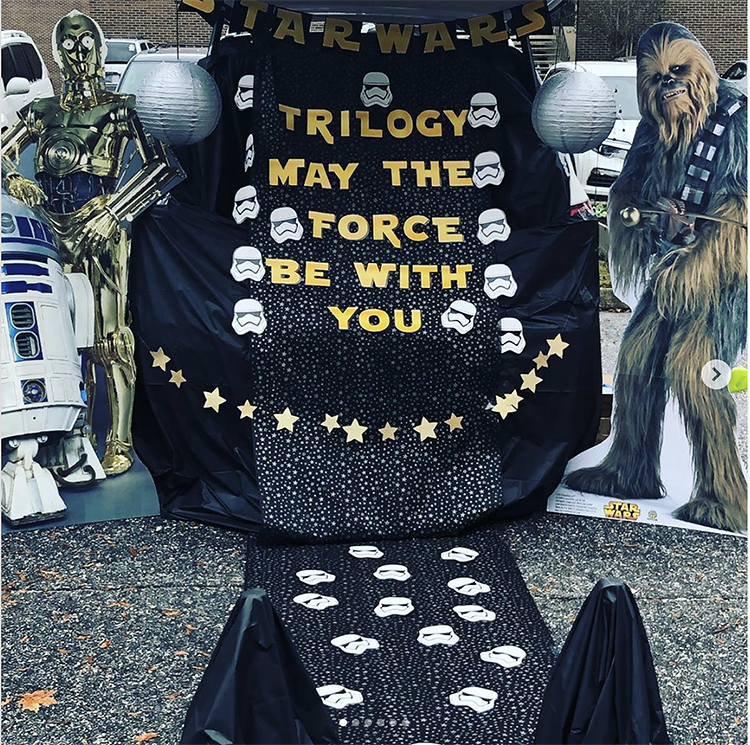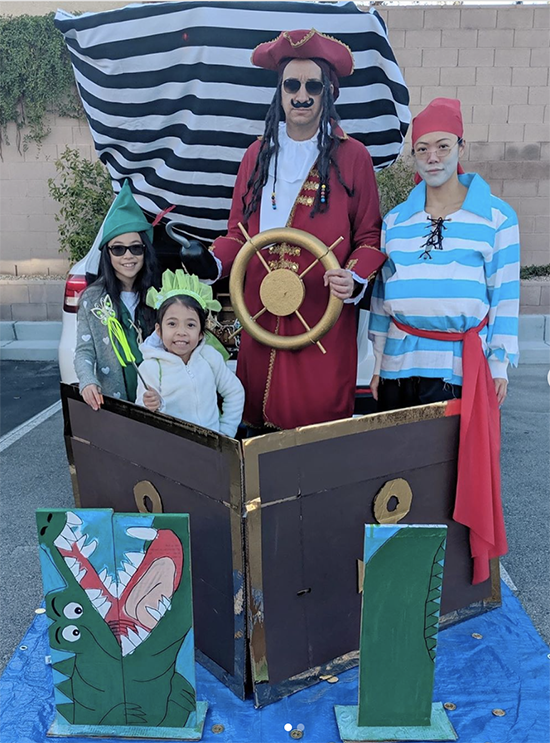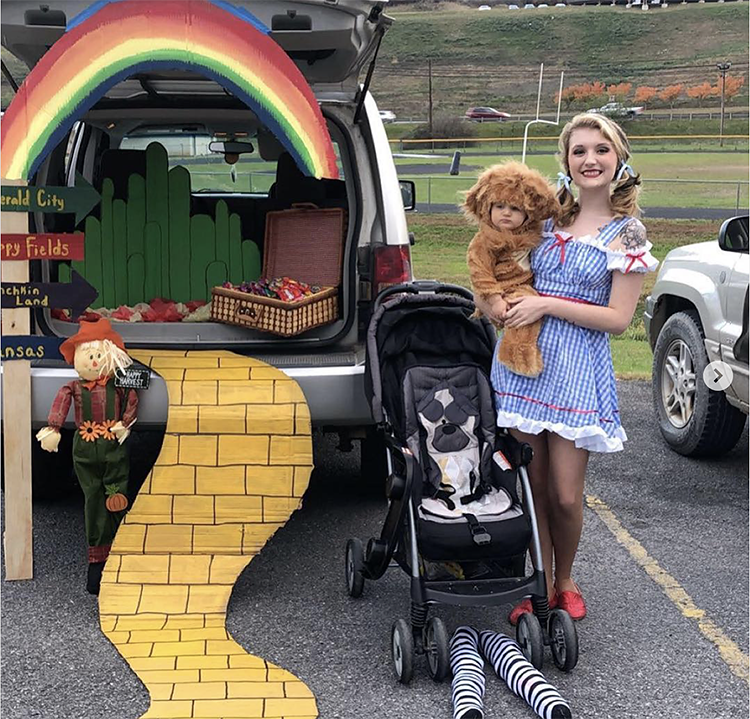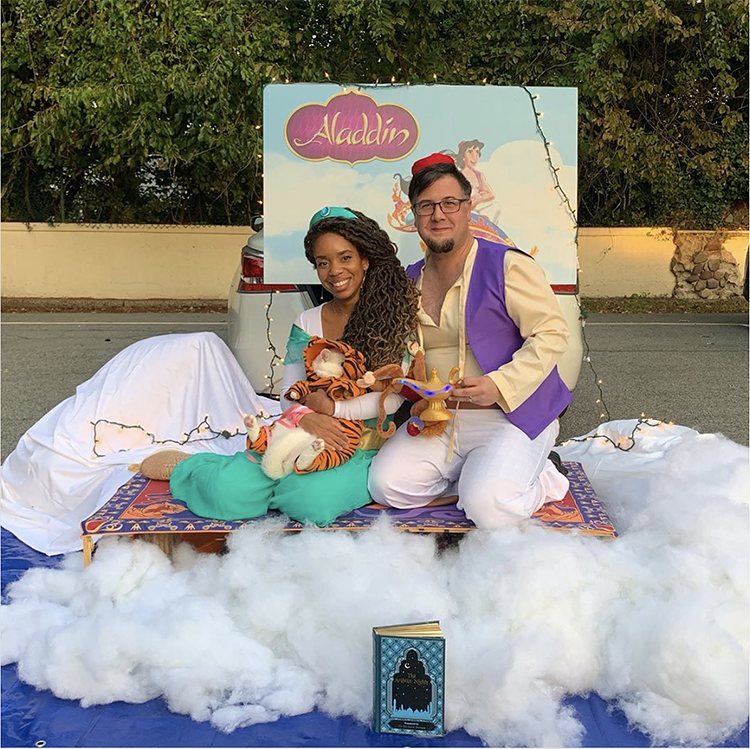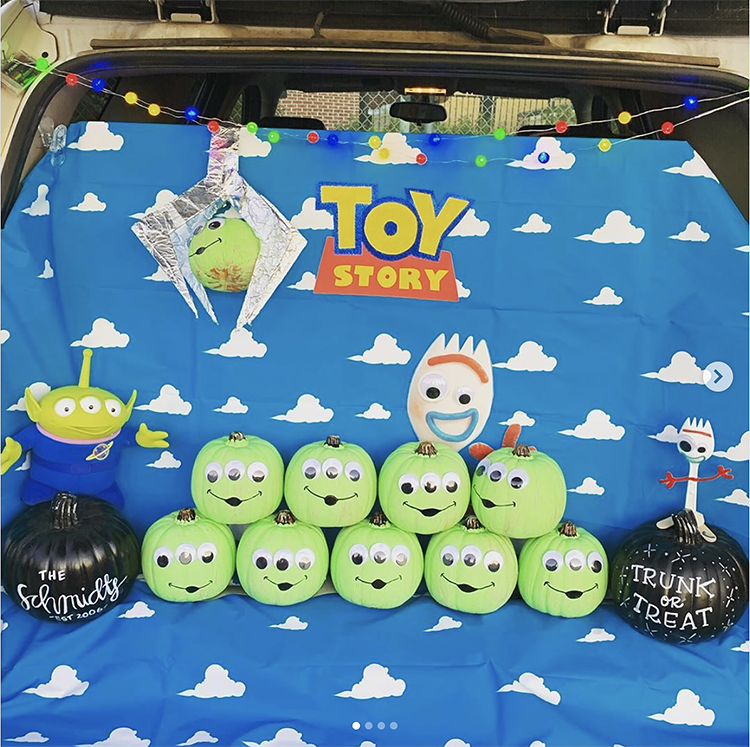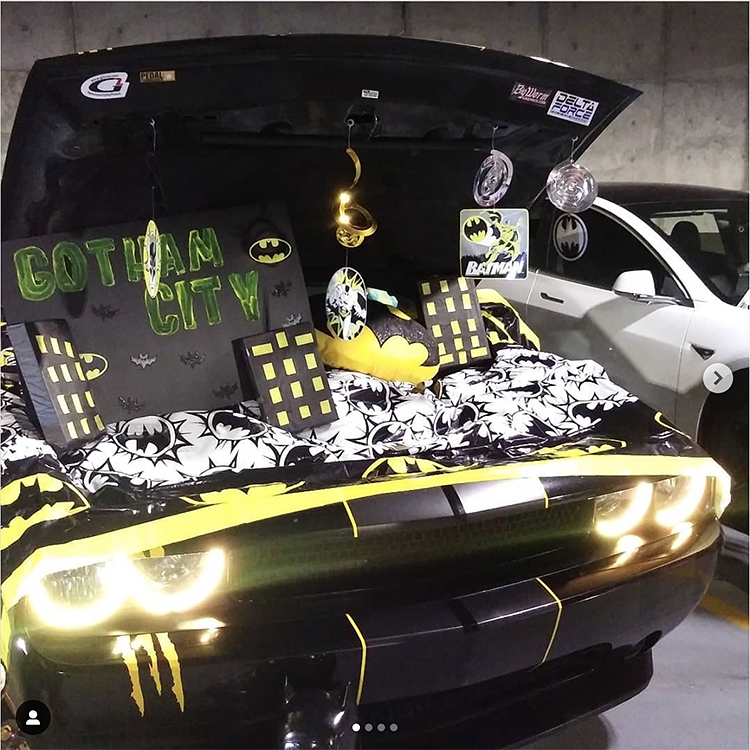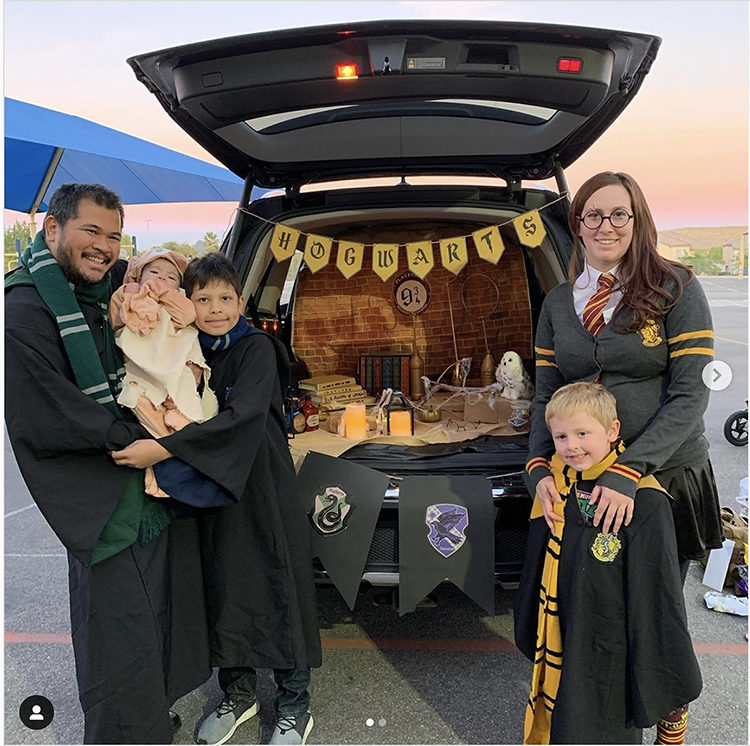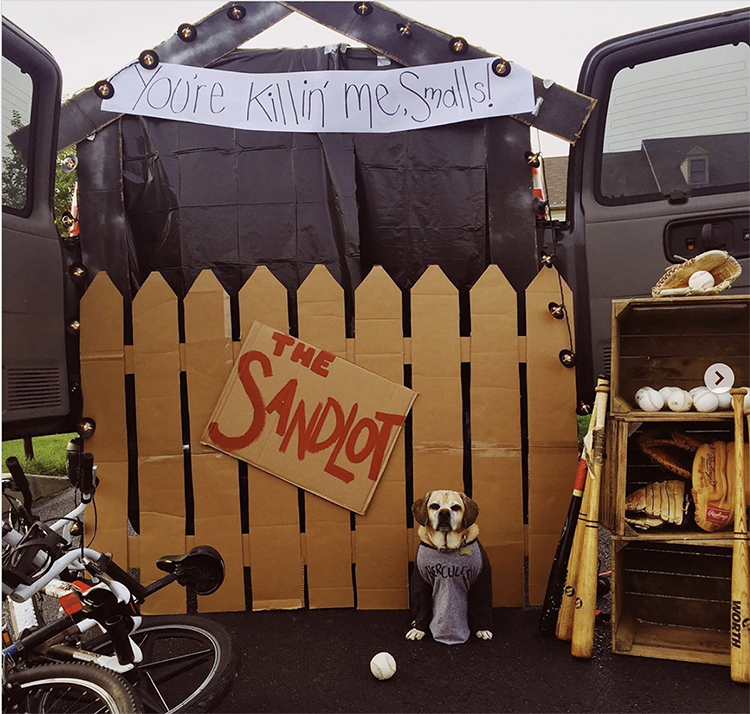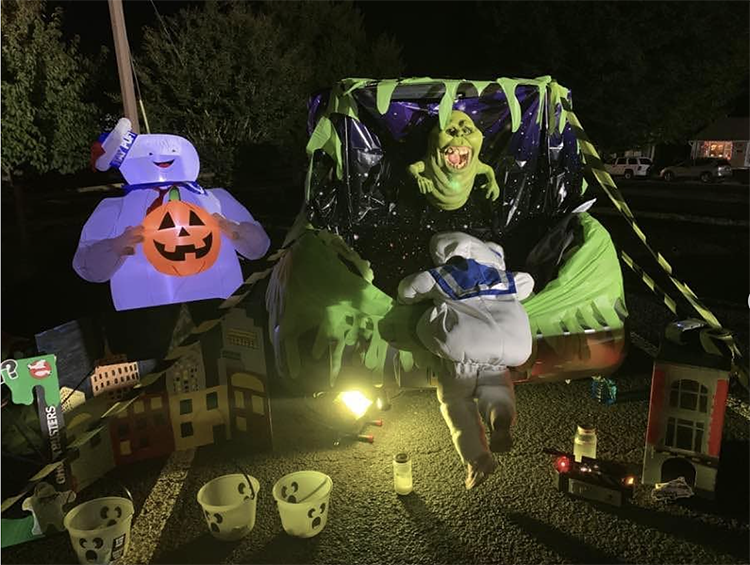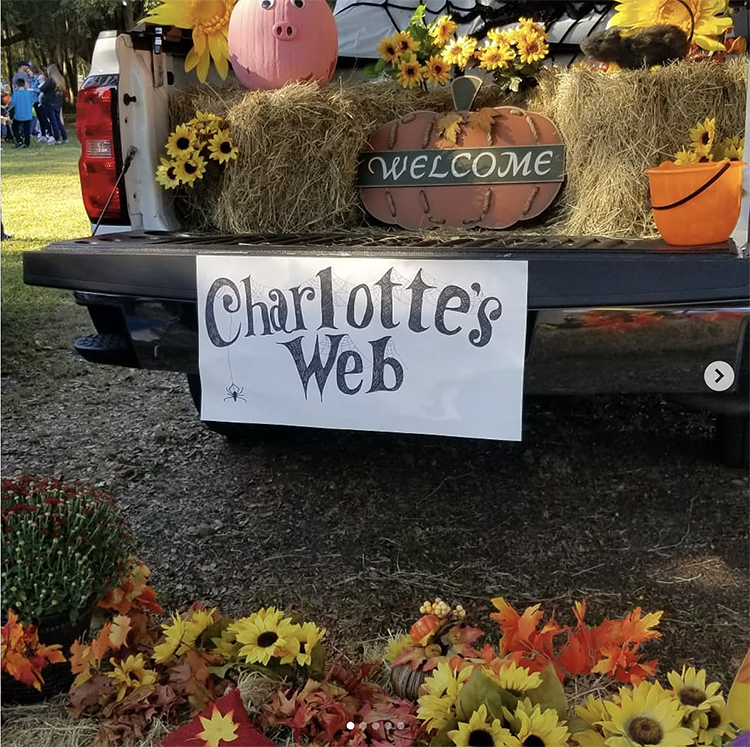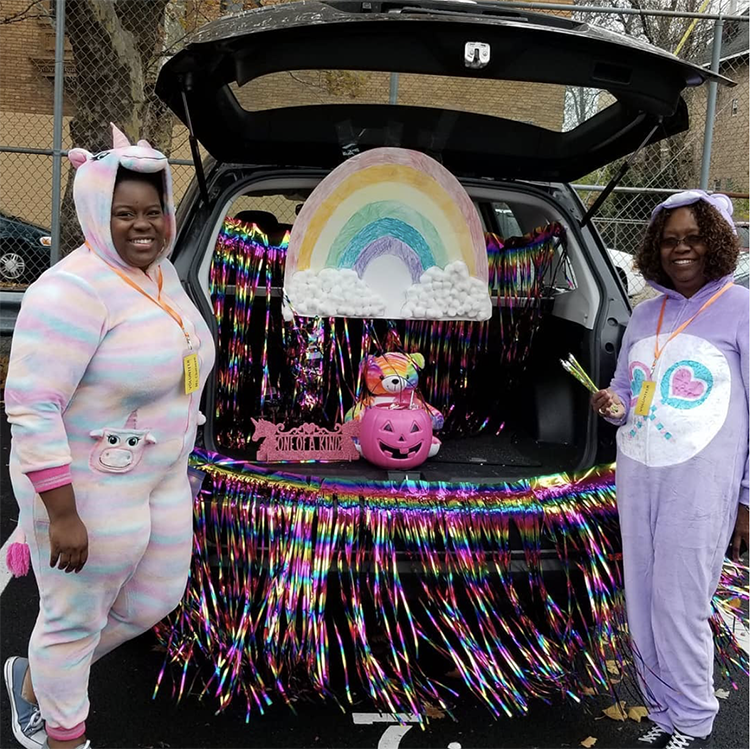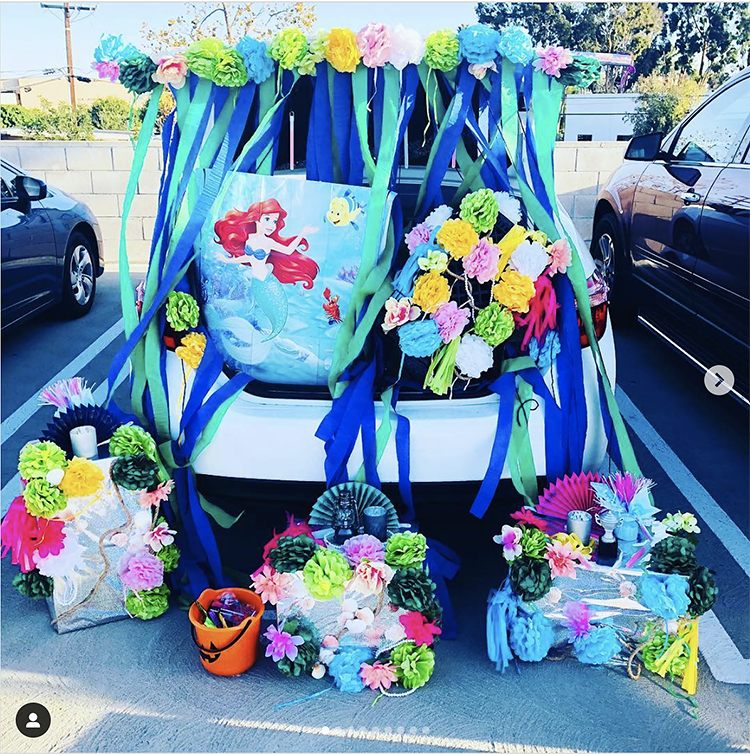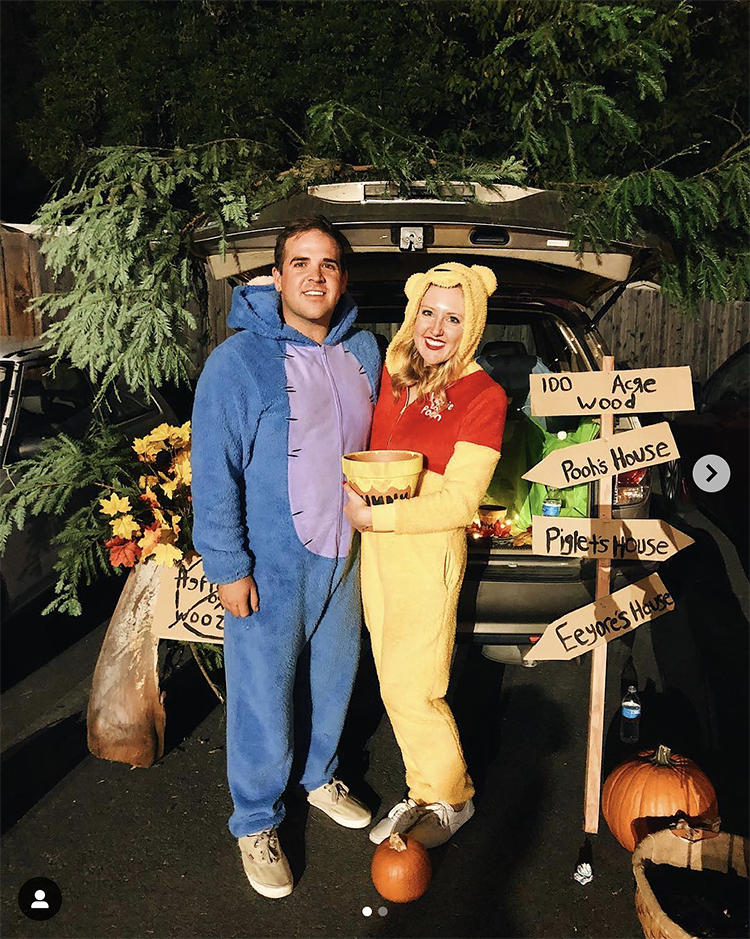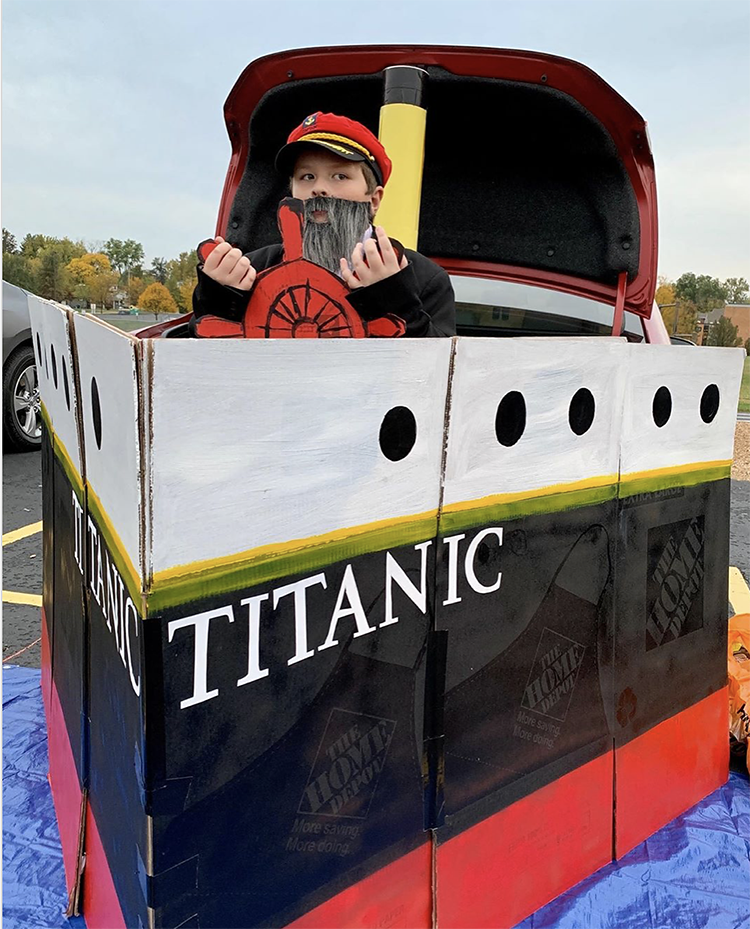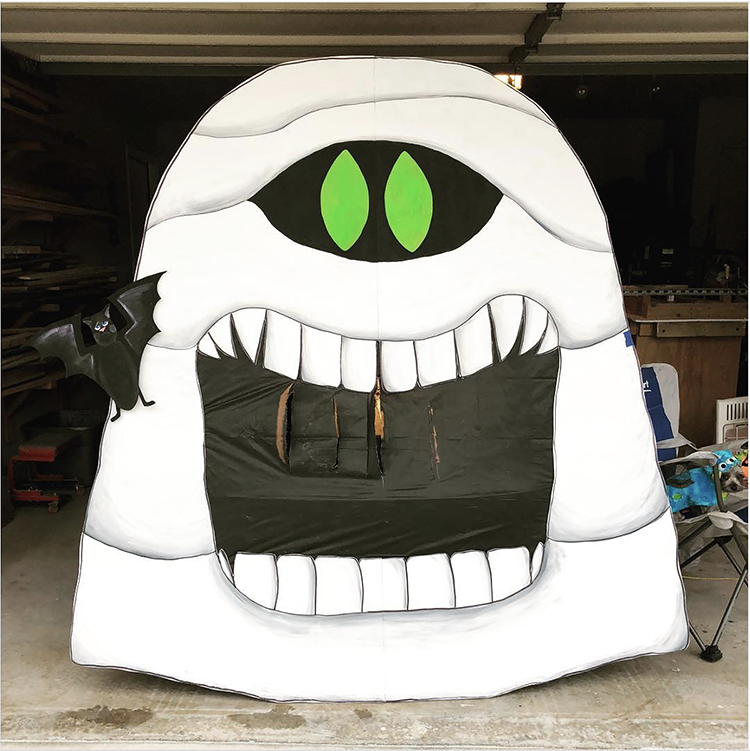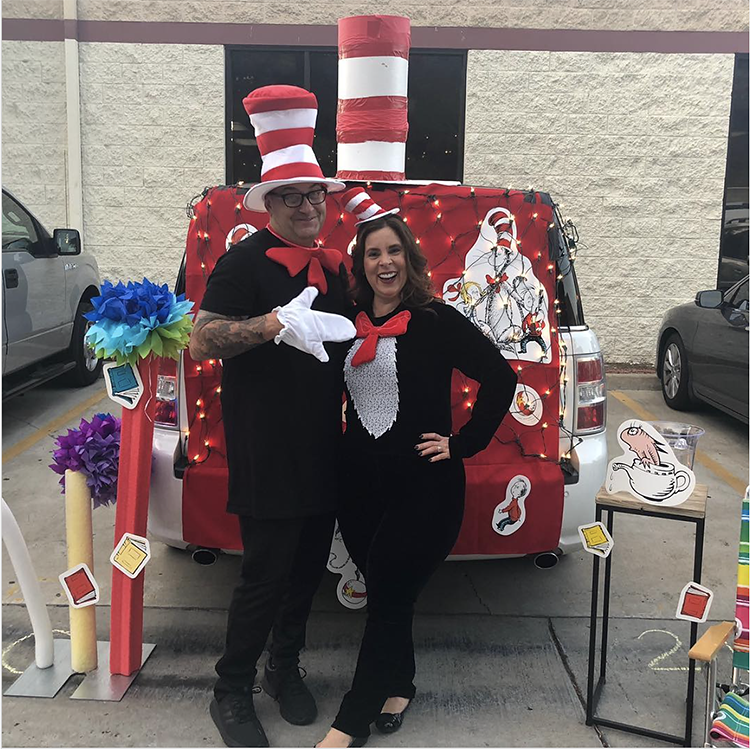 POPULAR HALLOWEEN Car Decorations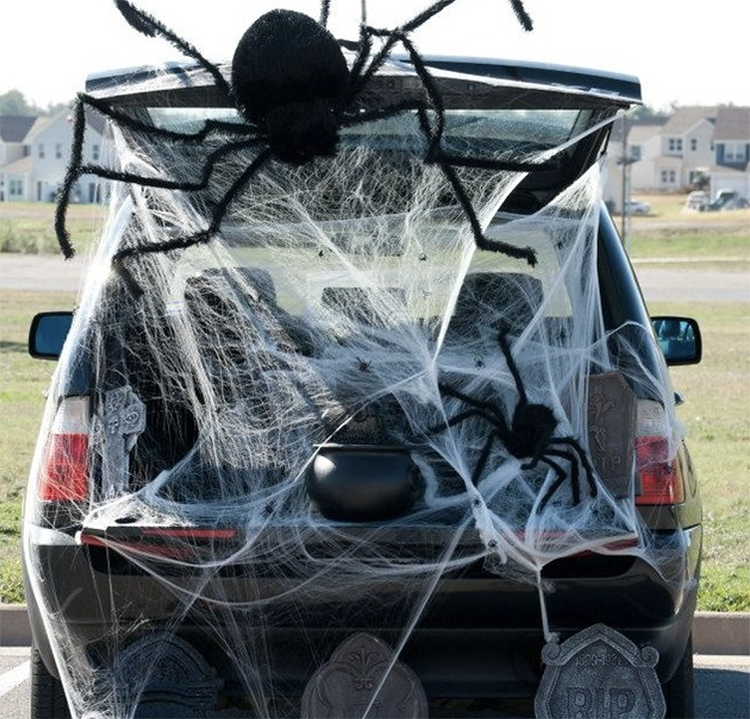 Candyland trunk or treat idea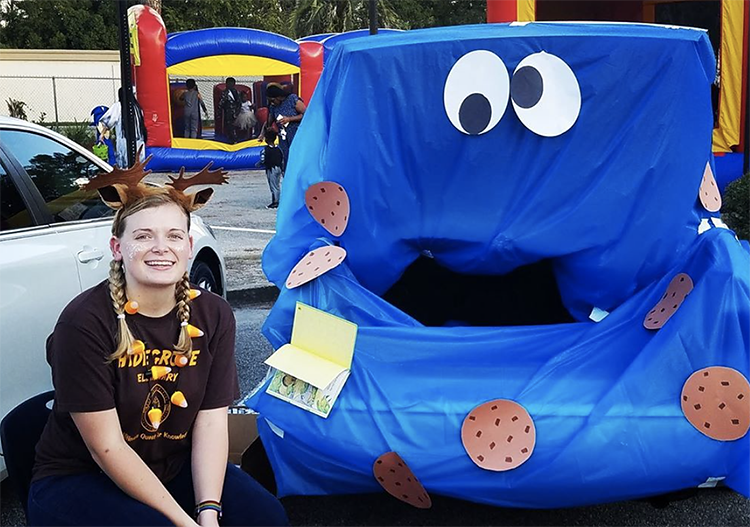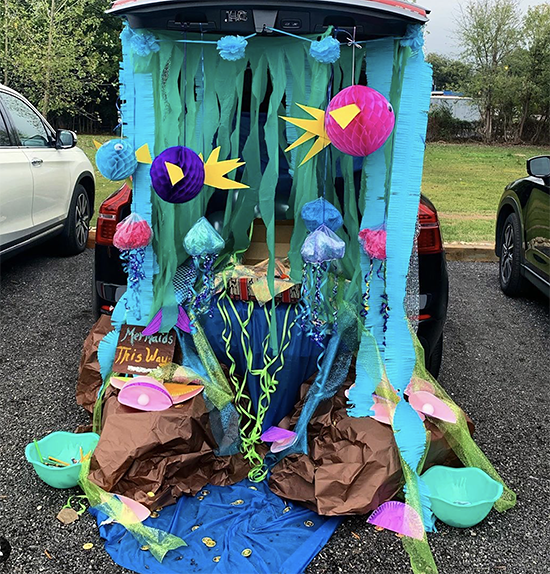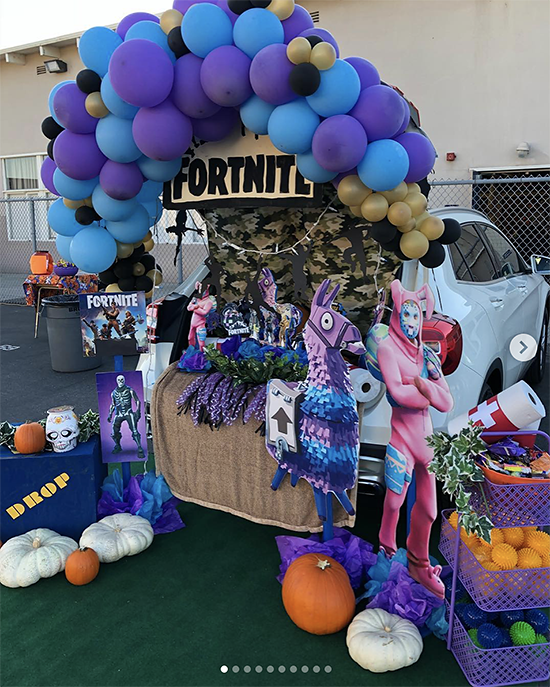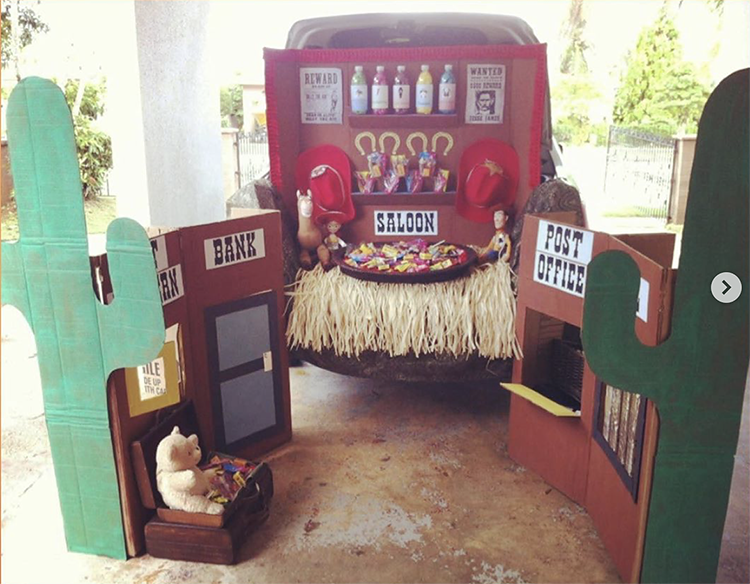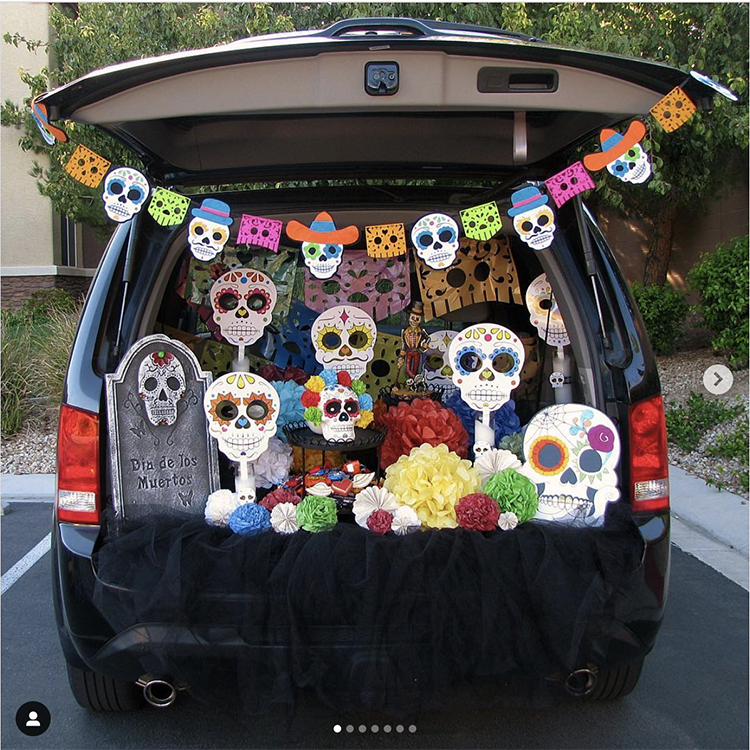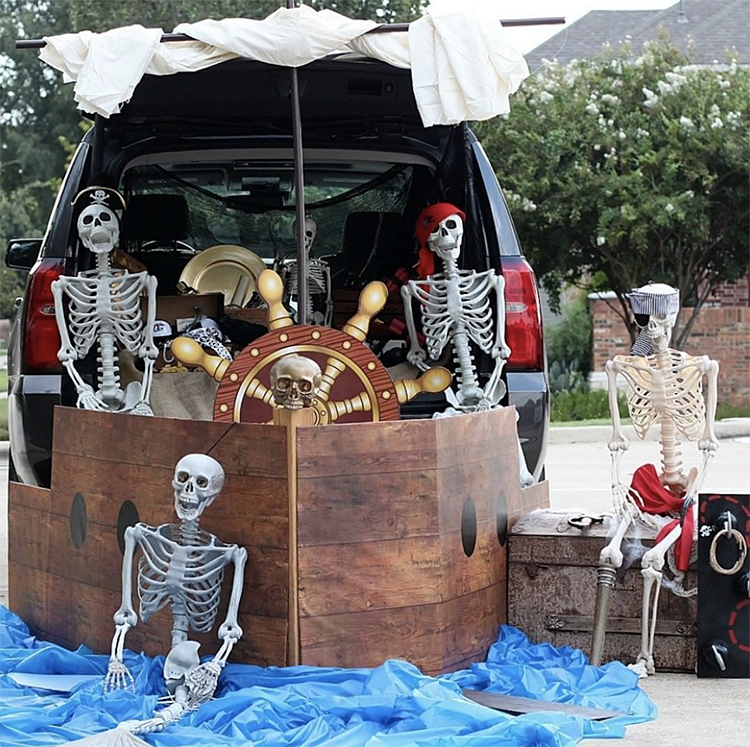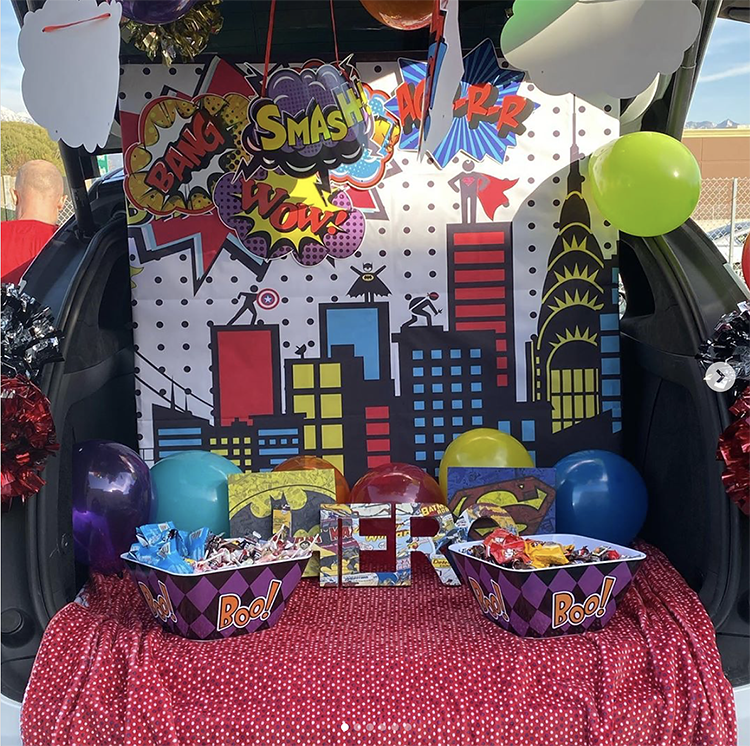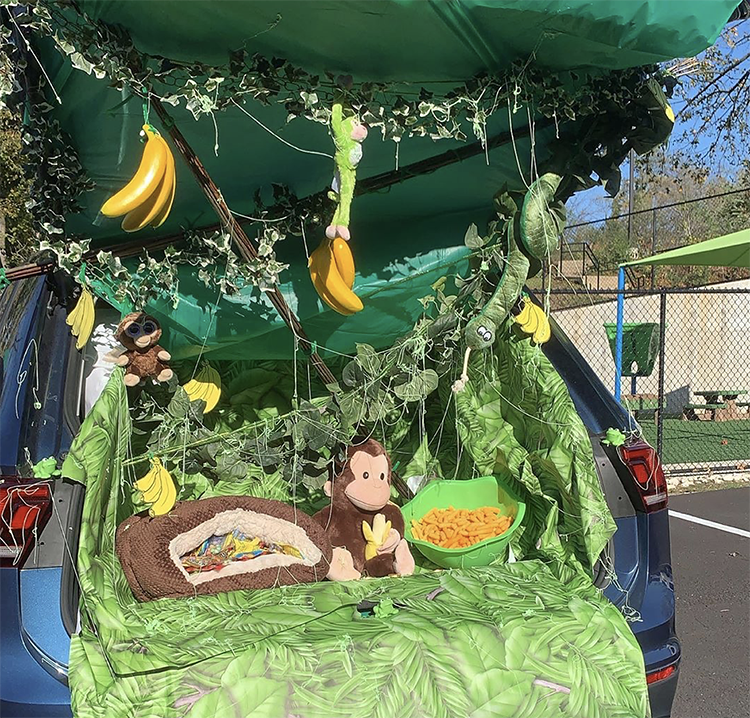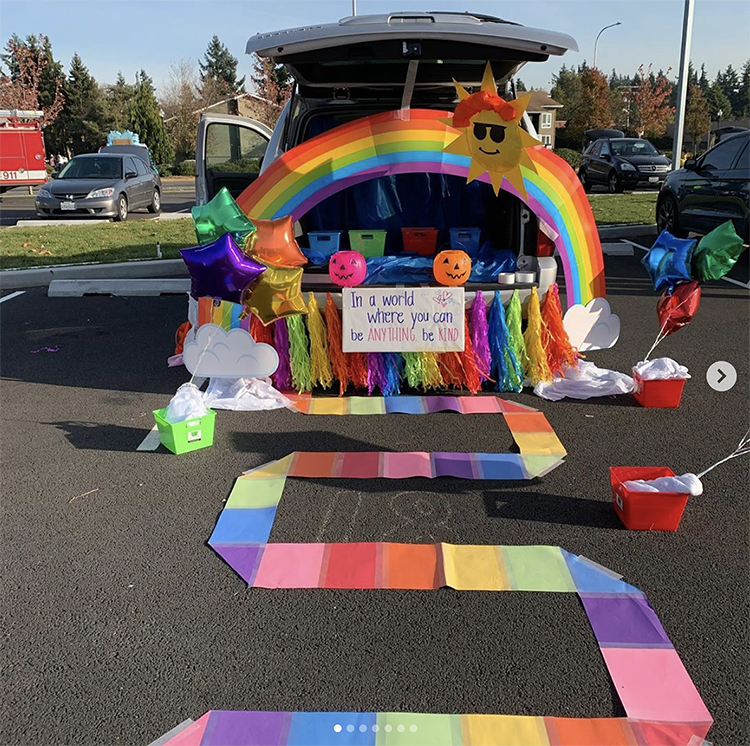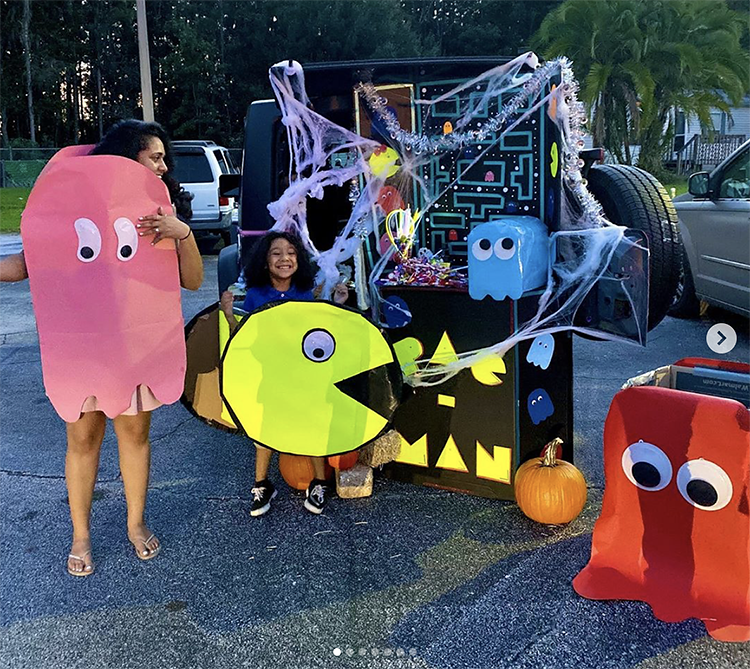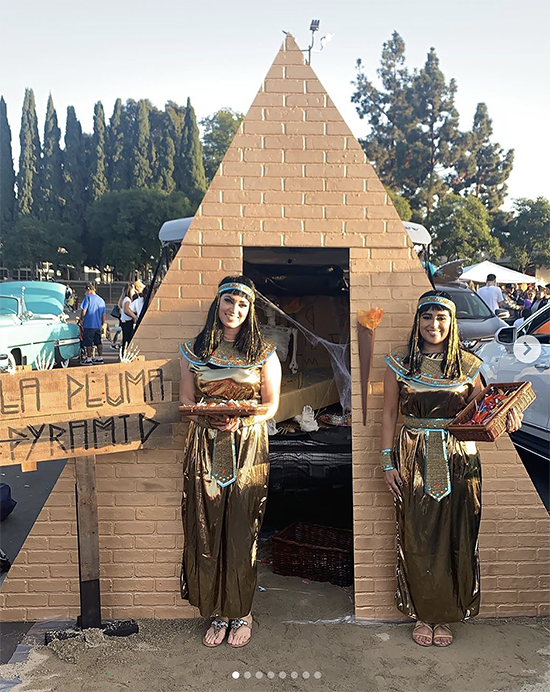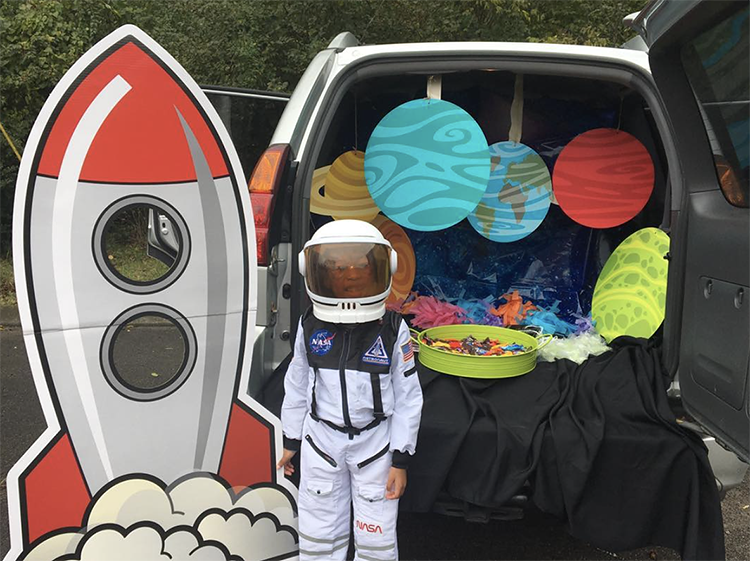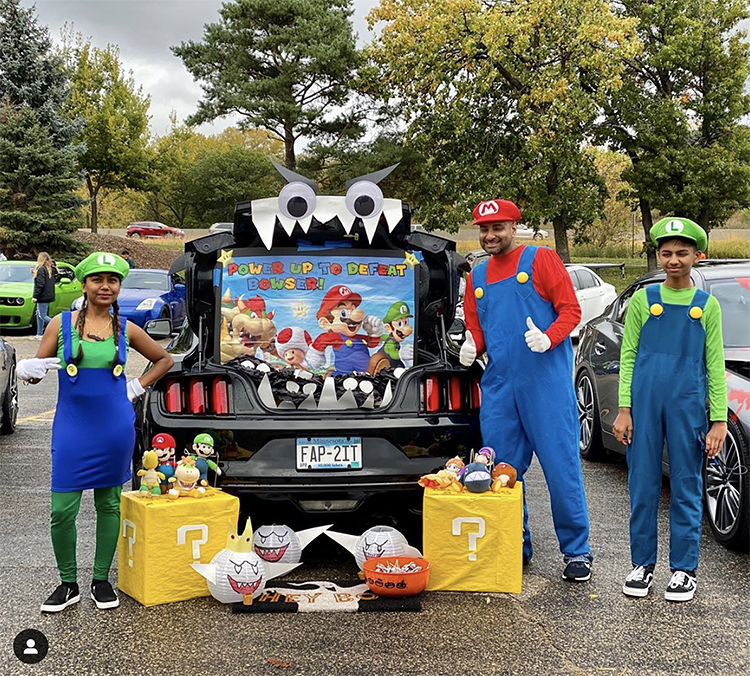 EASY TRUNK OR TREAT IDEAS FOR CHURCH
"C" is for Christ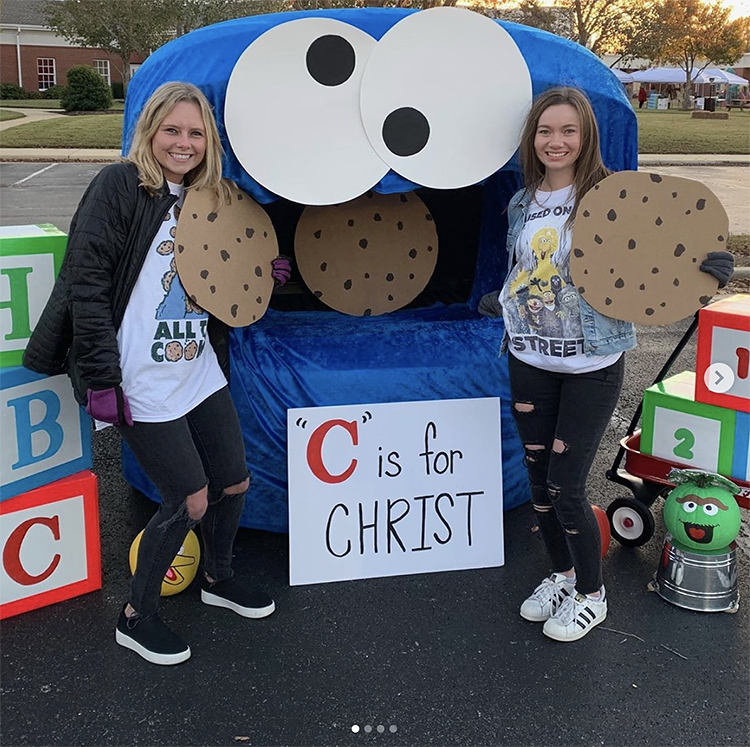 The Polar Express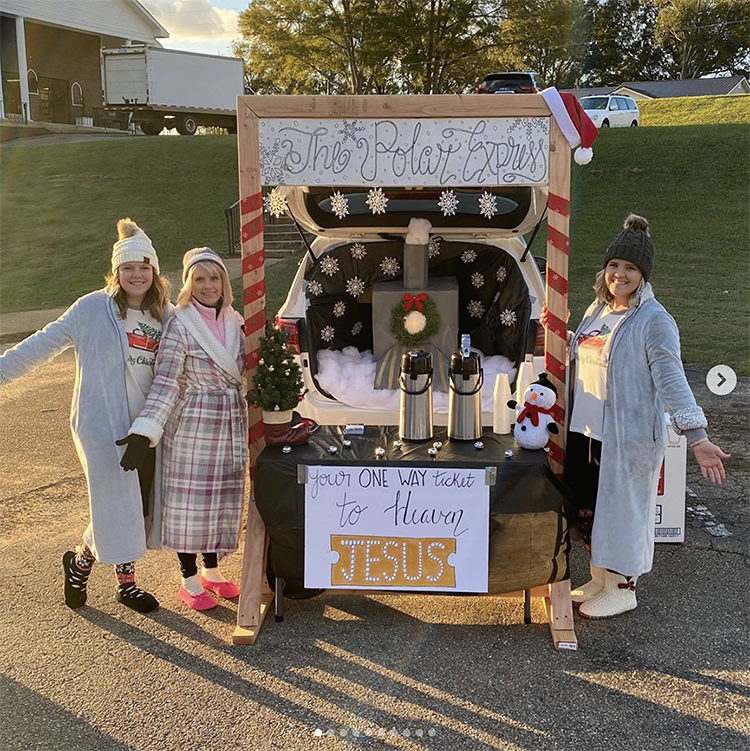 Lego & Let Jesus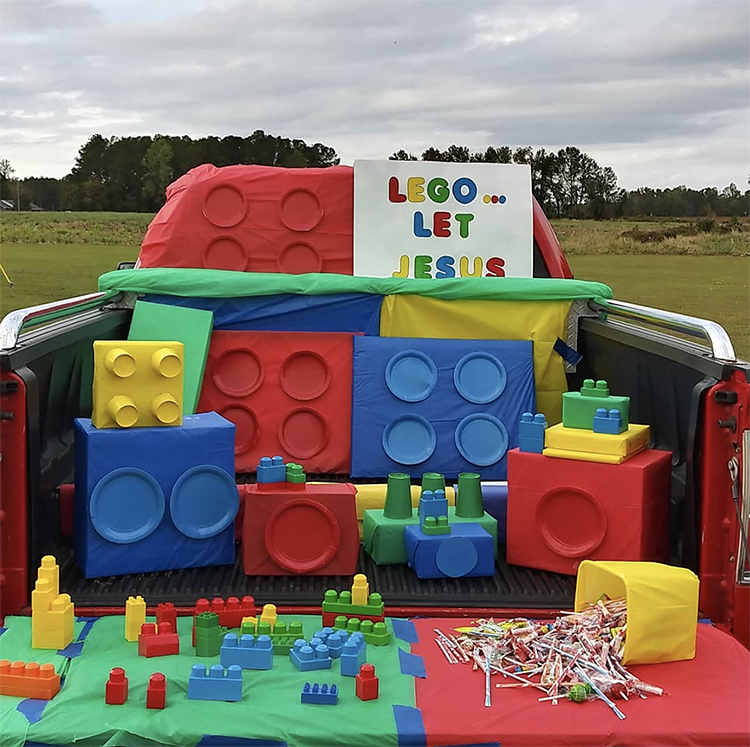 God Made Us Unique – Unicorn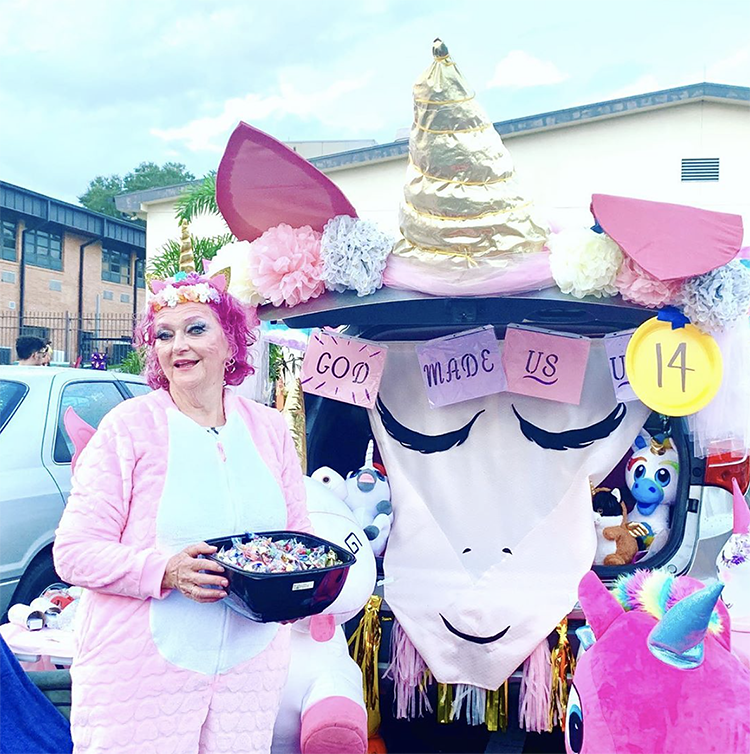 Fisher of Men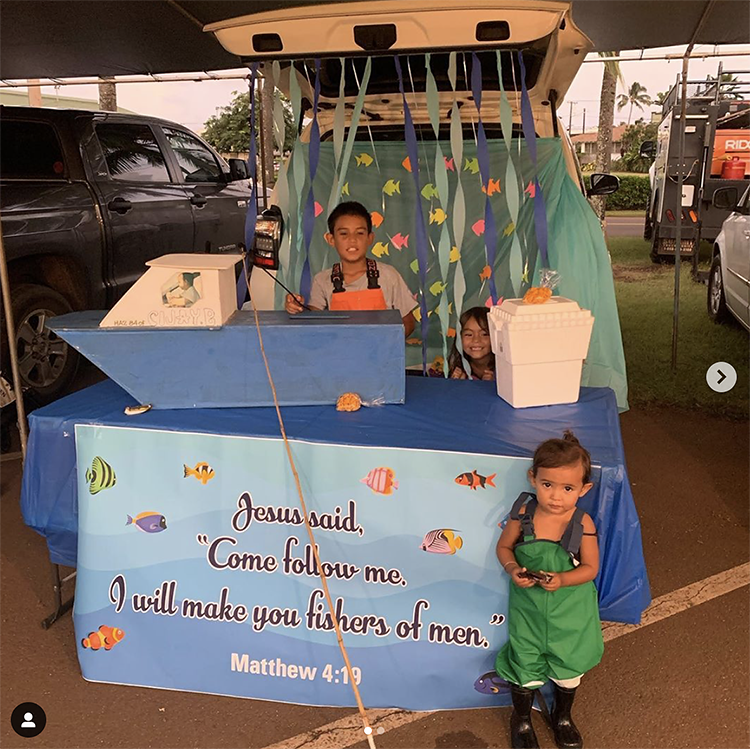 Jonah & the Whale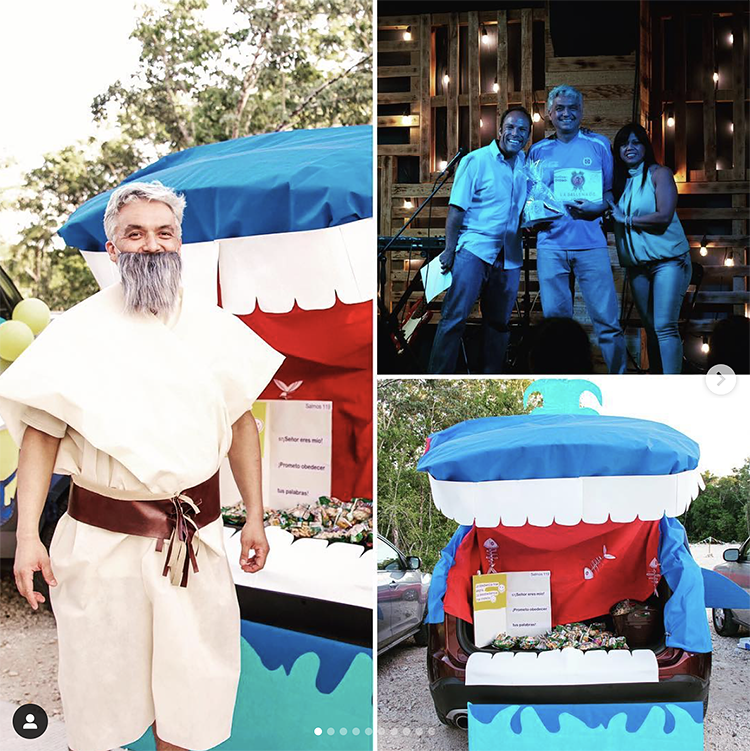 Noah's Ark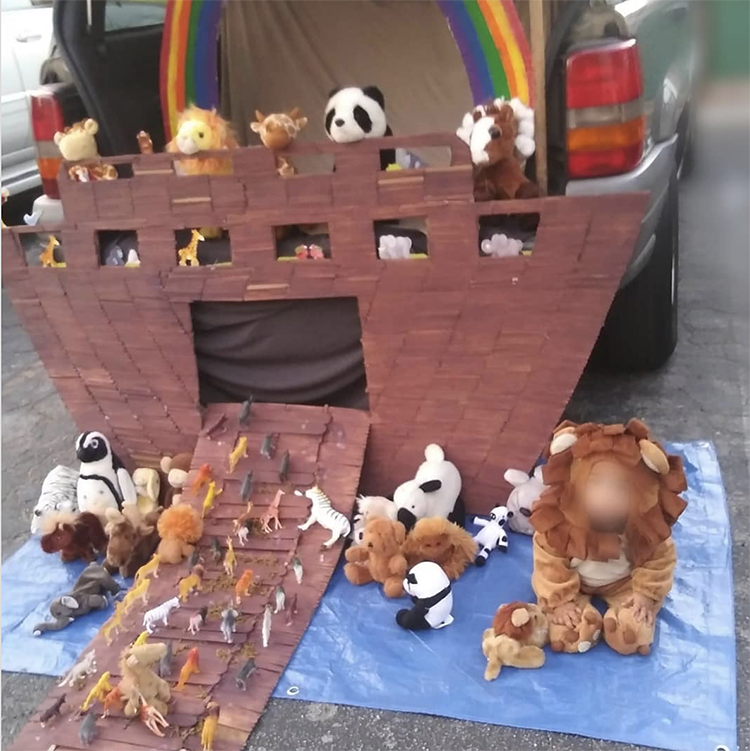 Whale of a Tale (Jonah & the Whale)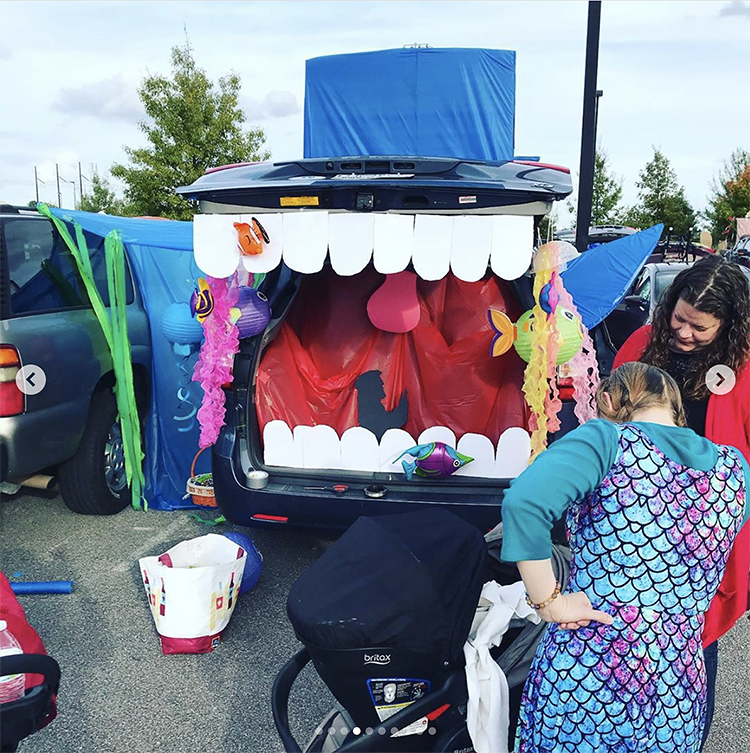 Wild About Jesus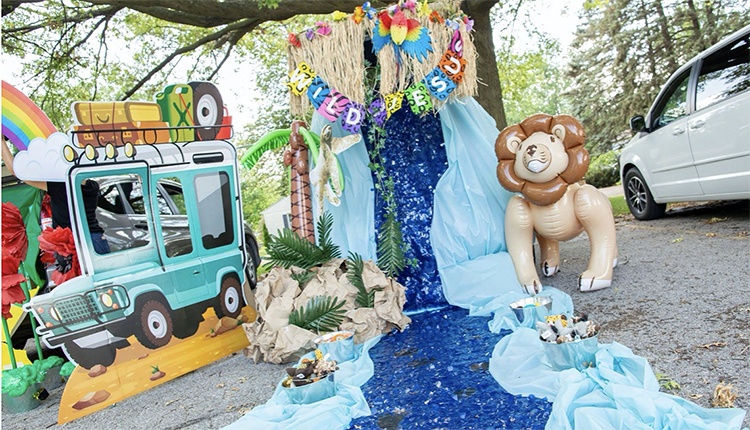 Jesus is Our Superhero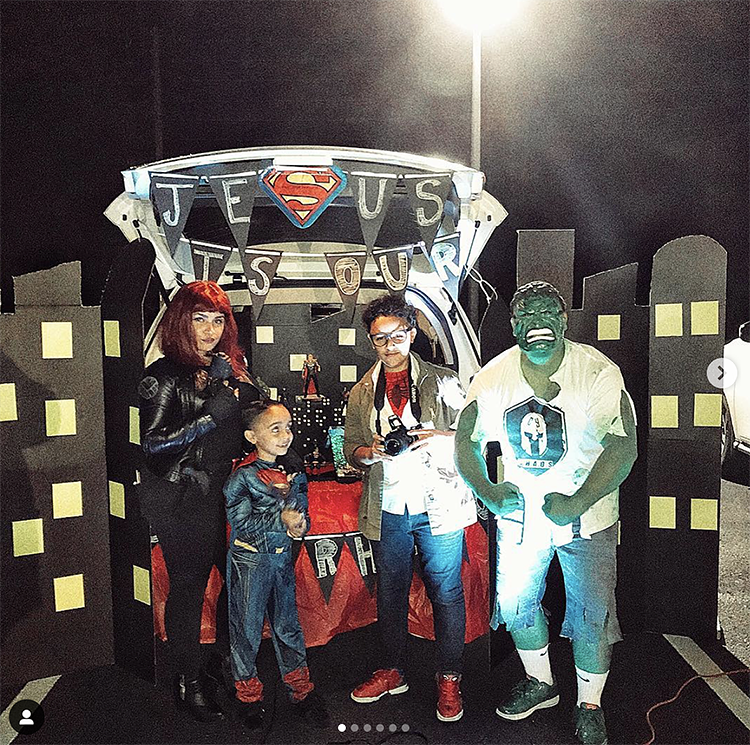 Jesus Loves You S'more Than You Know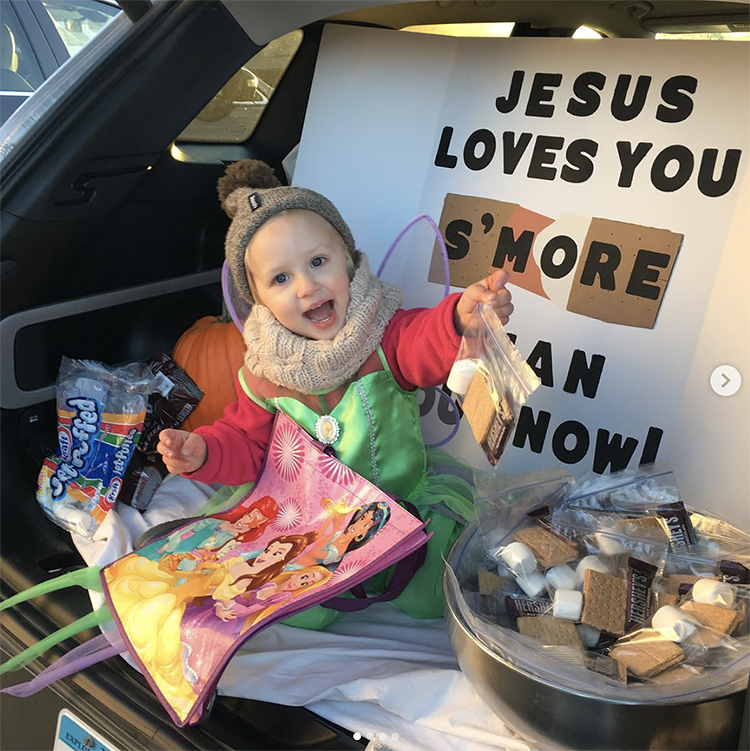 River Raft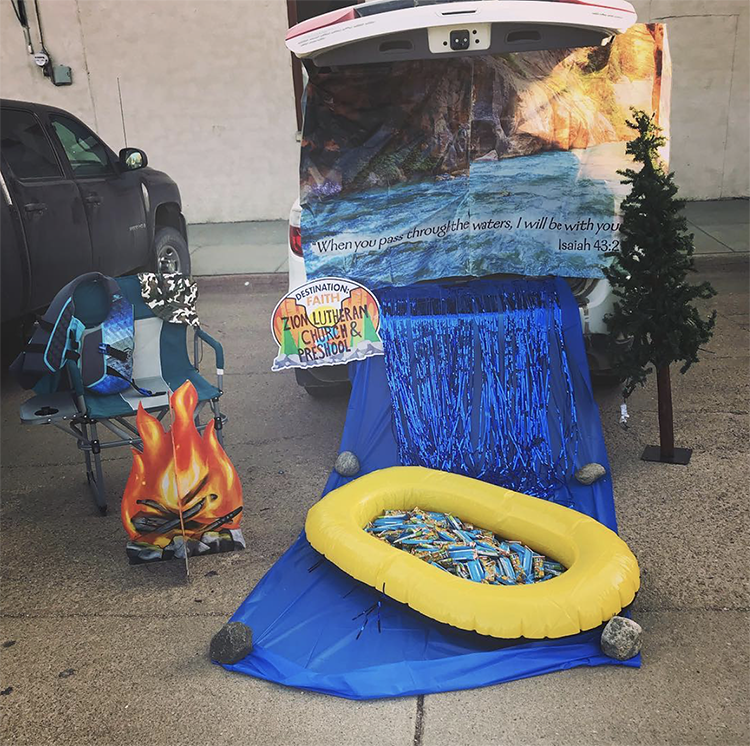 The Creation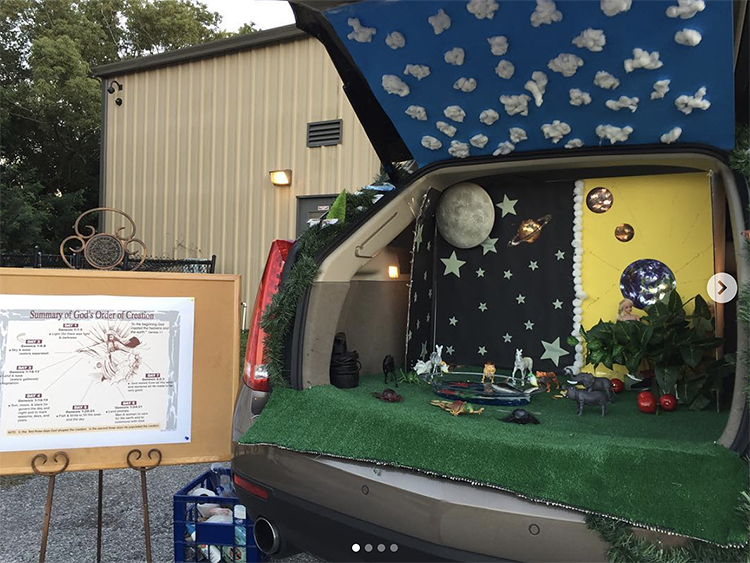 EASY TRUNK OR TREAT IDEAS: MONSTER FACES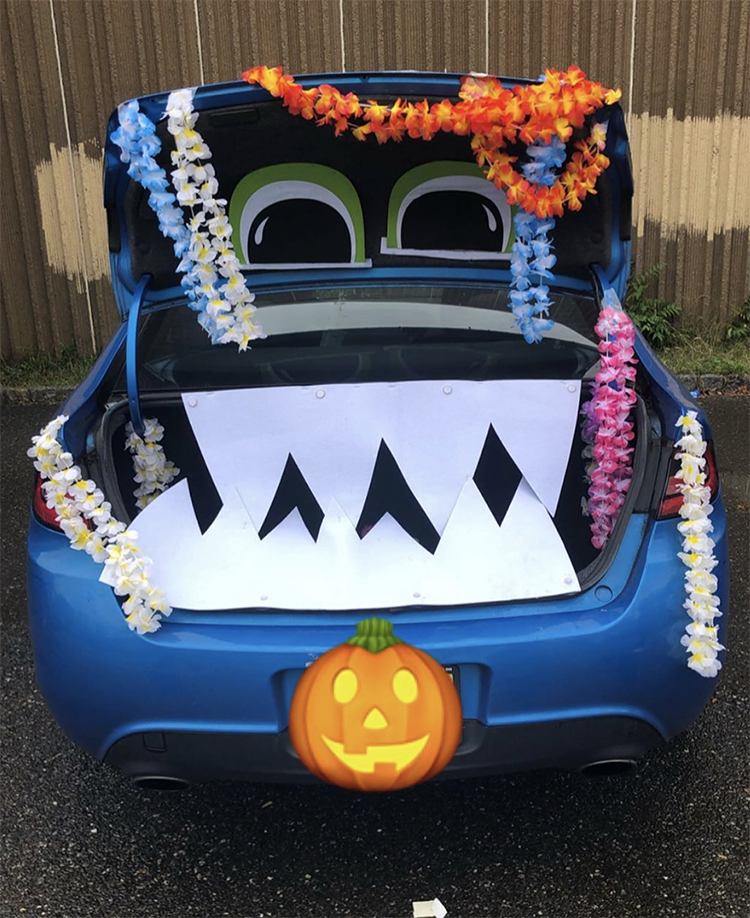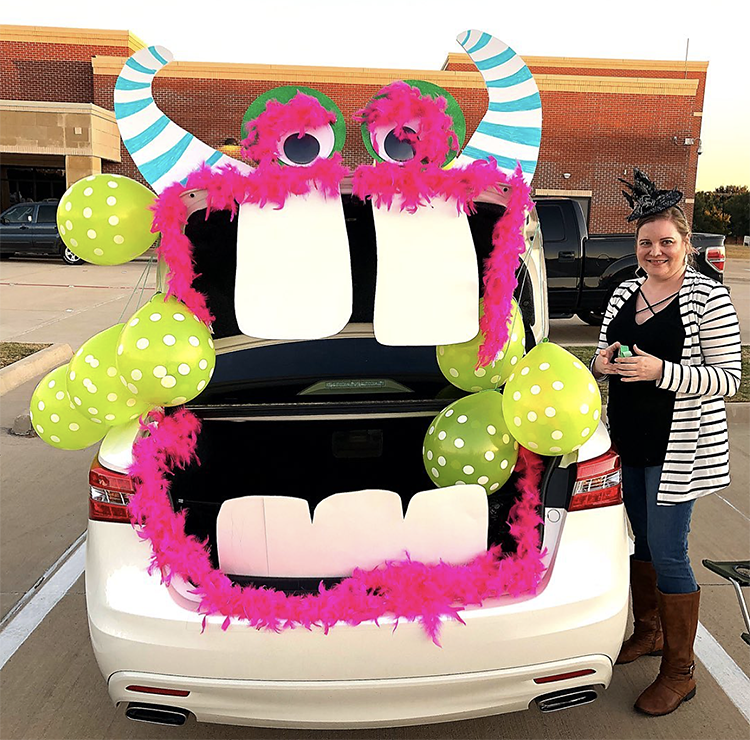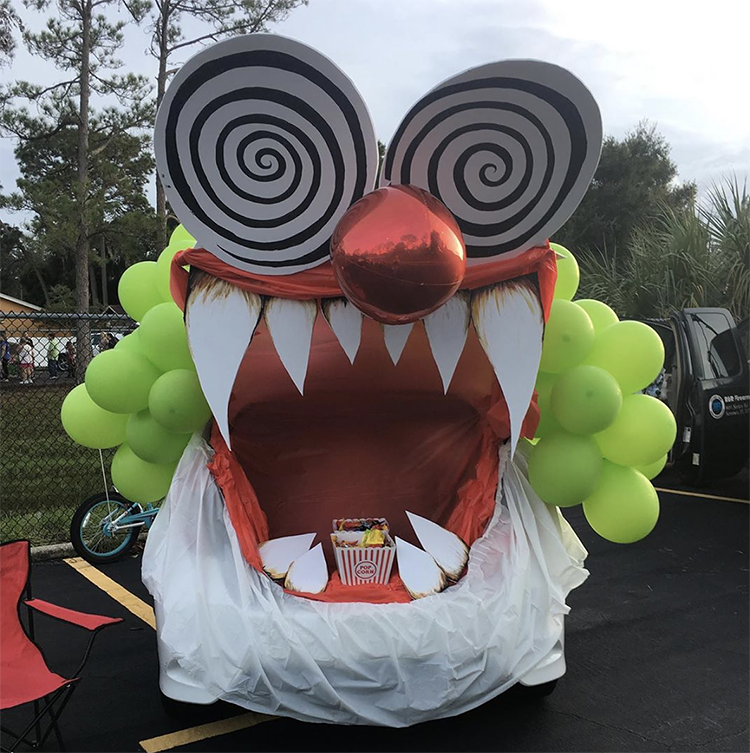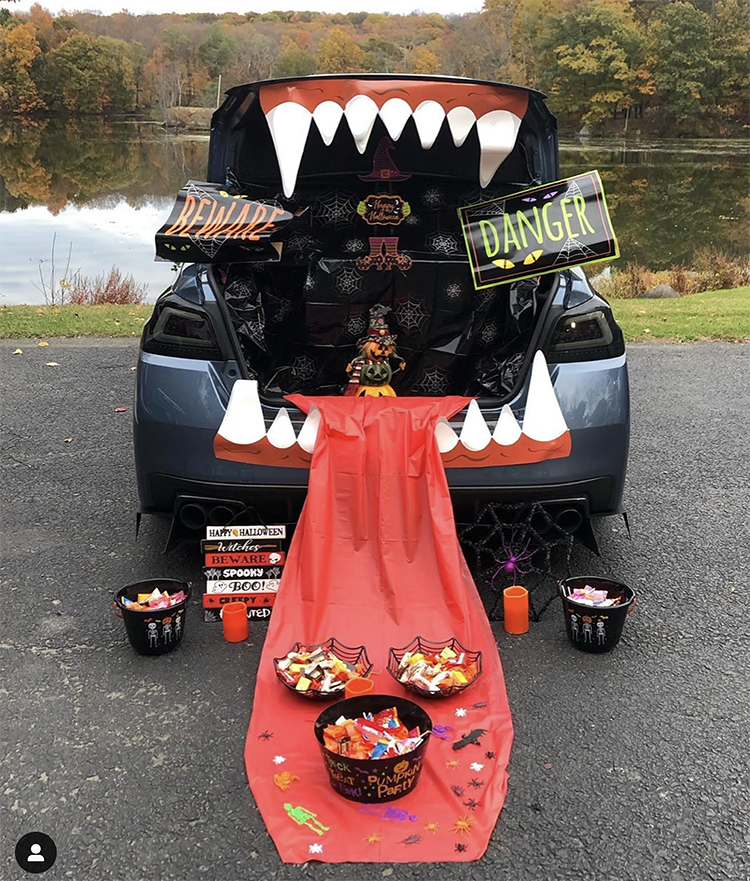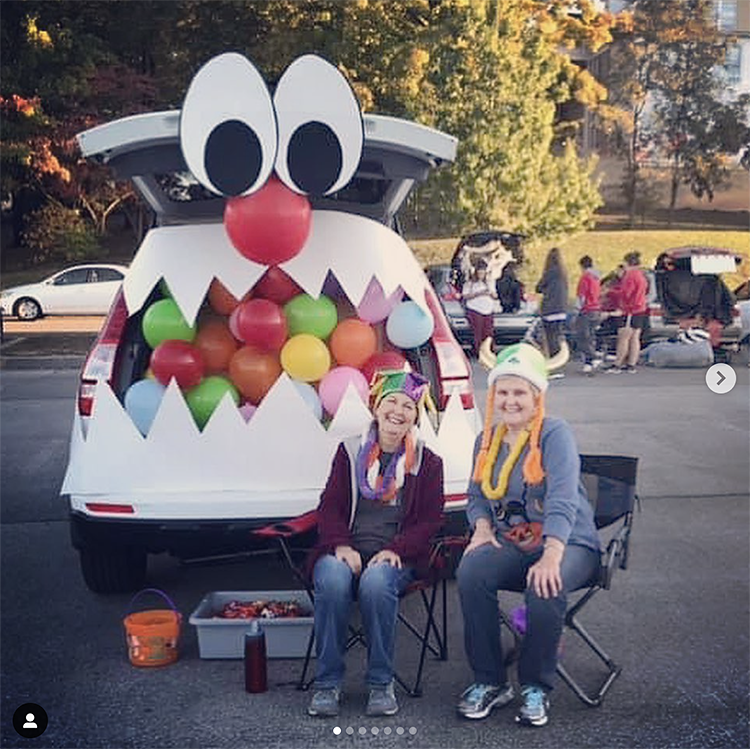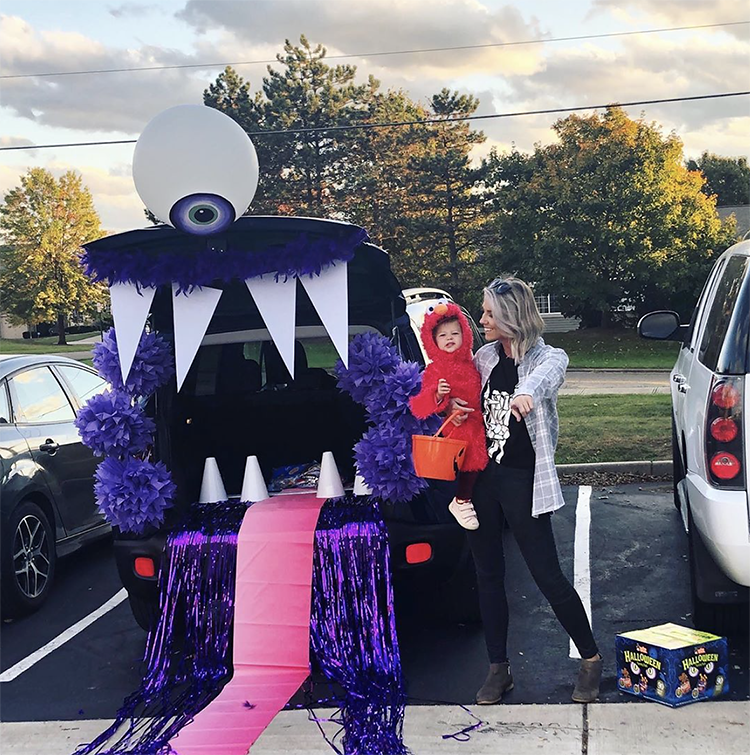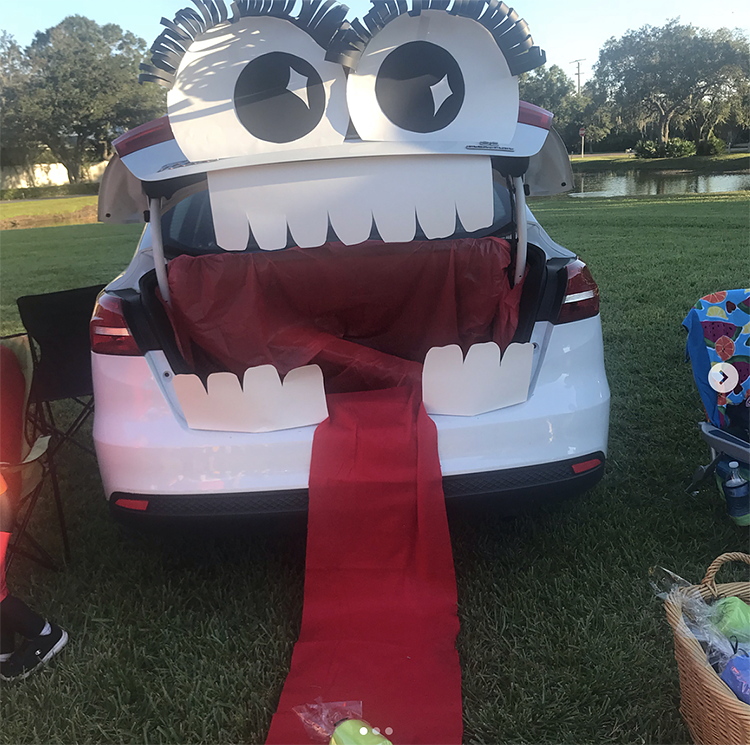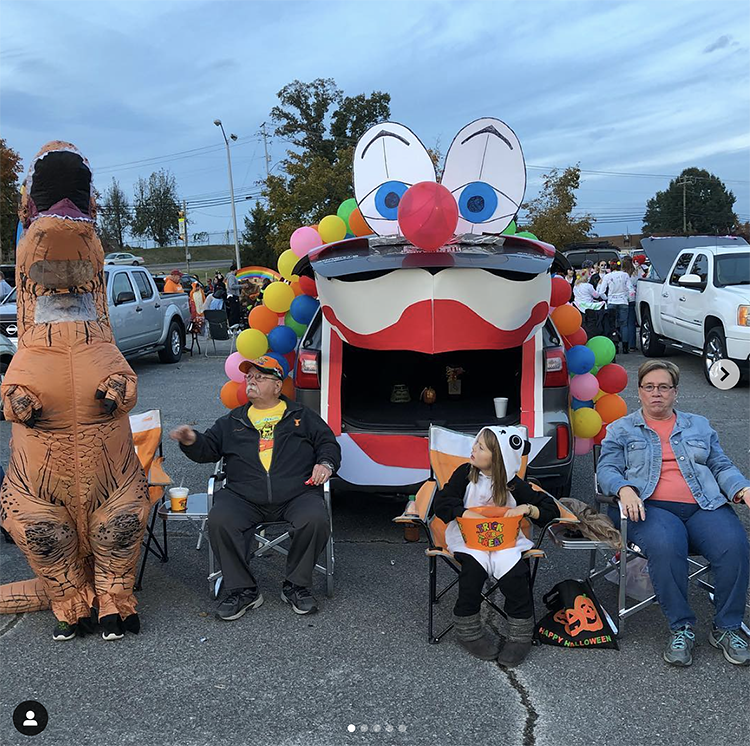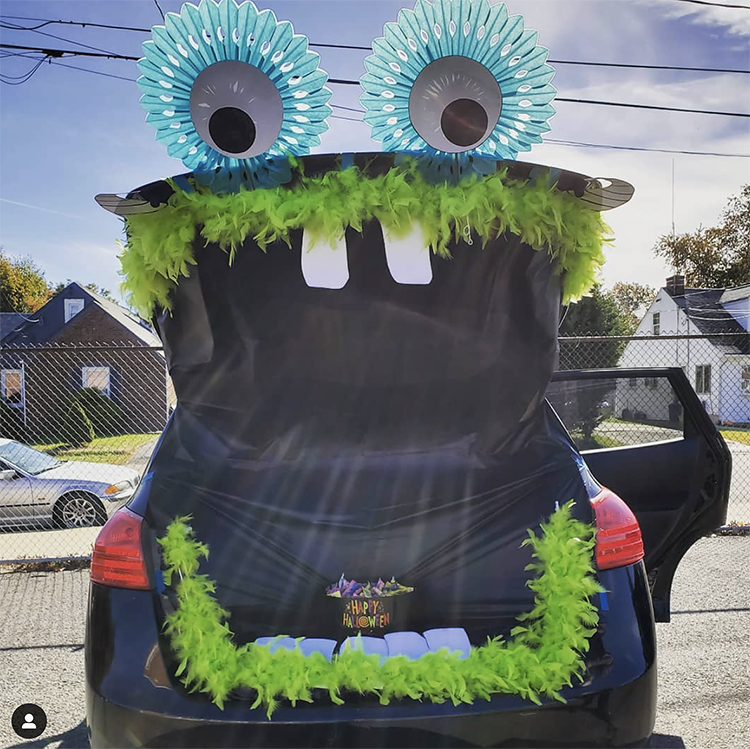 SCARY TRUNK OR TREAT DECORATIons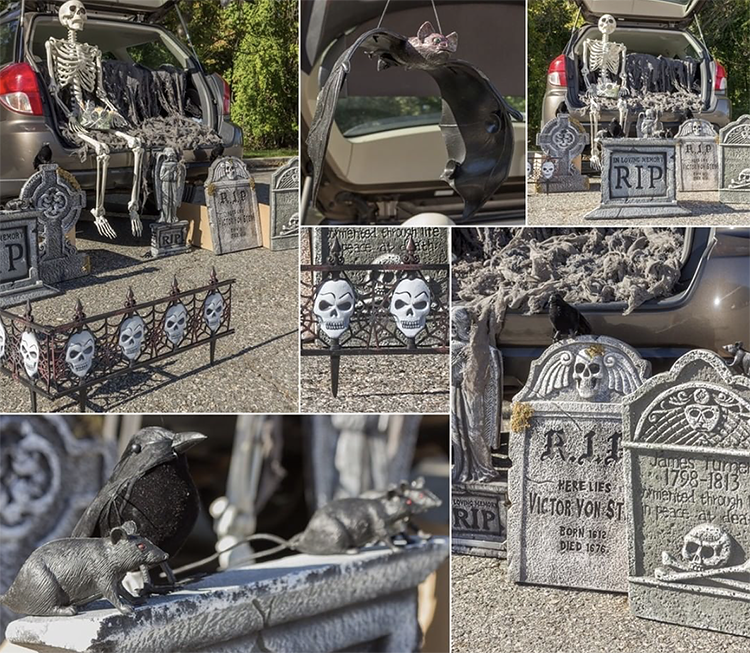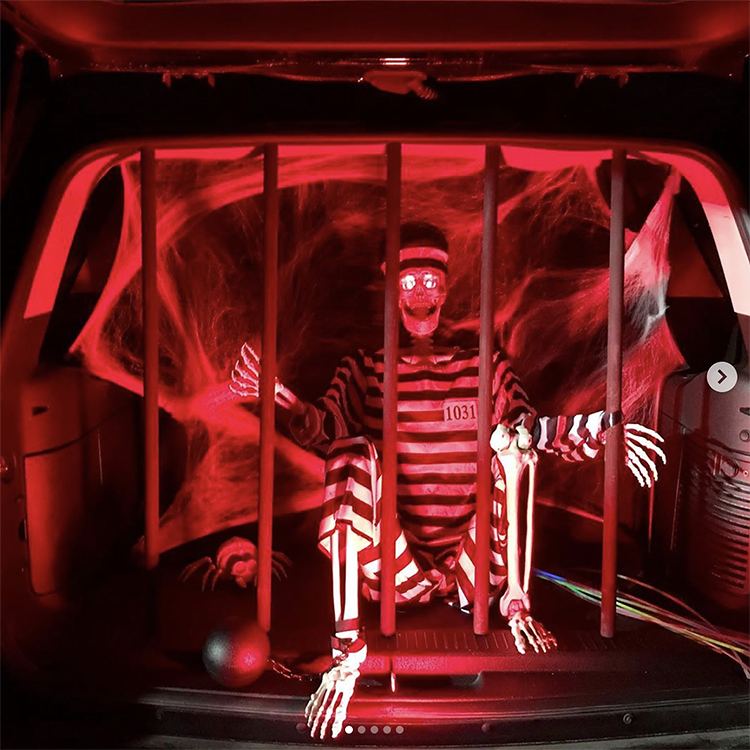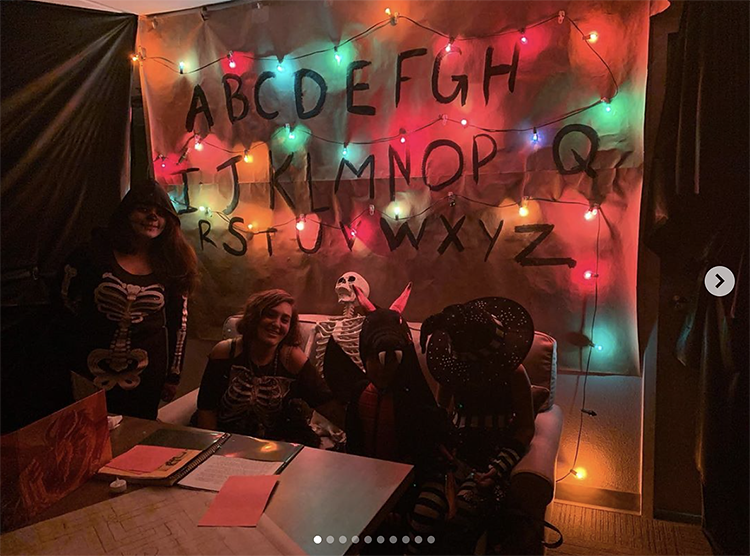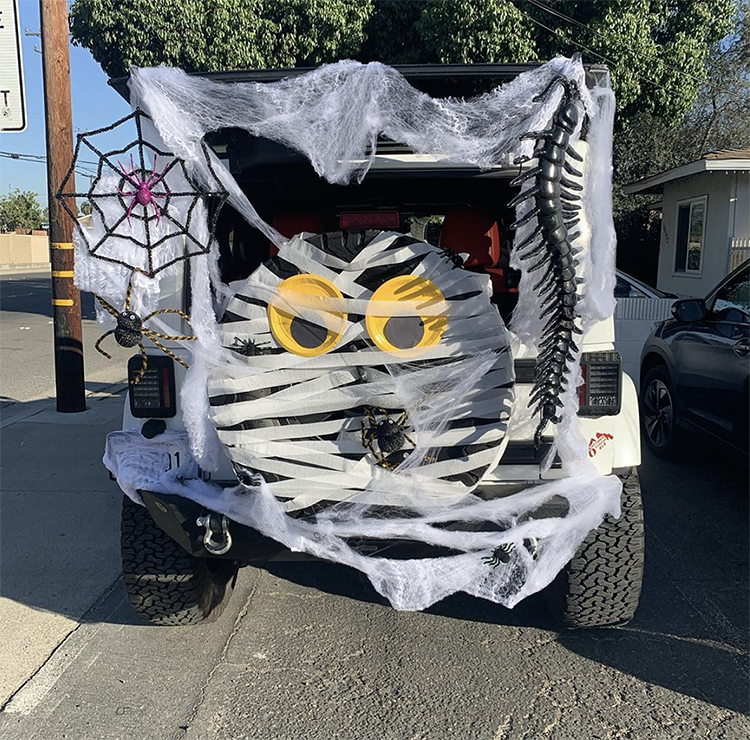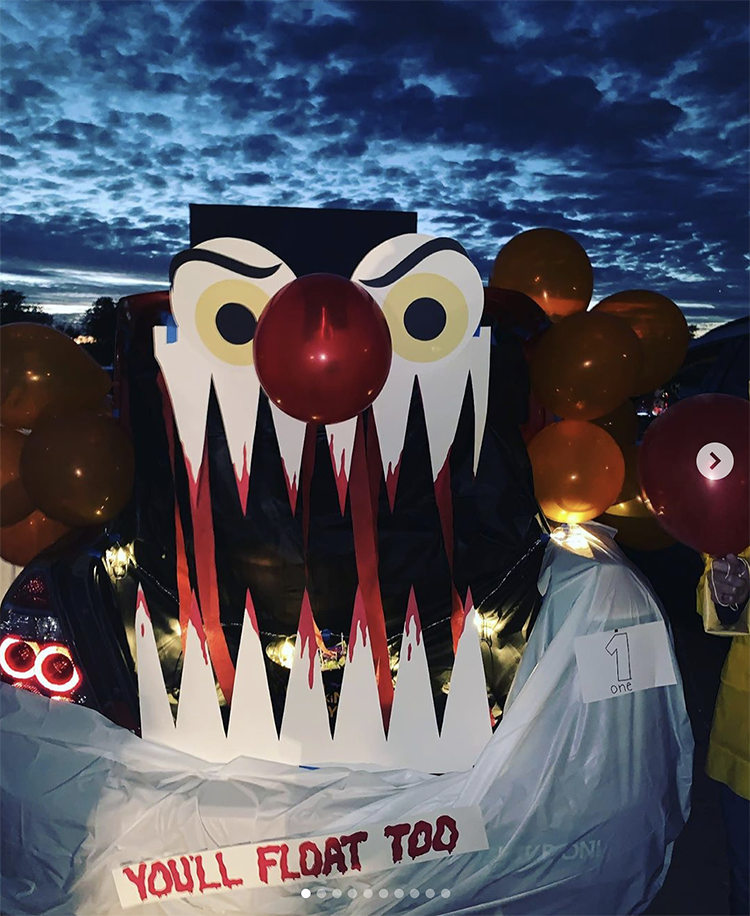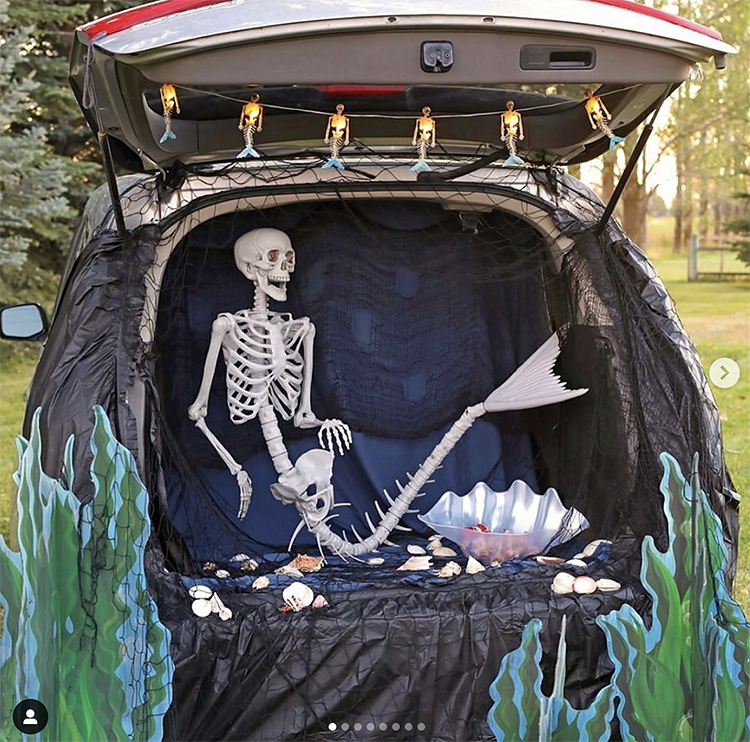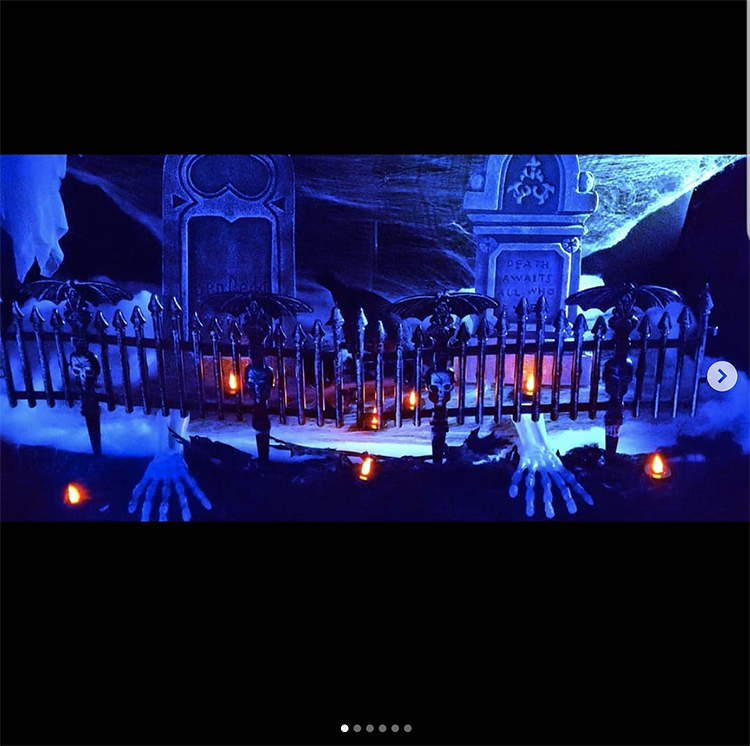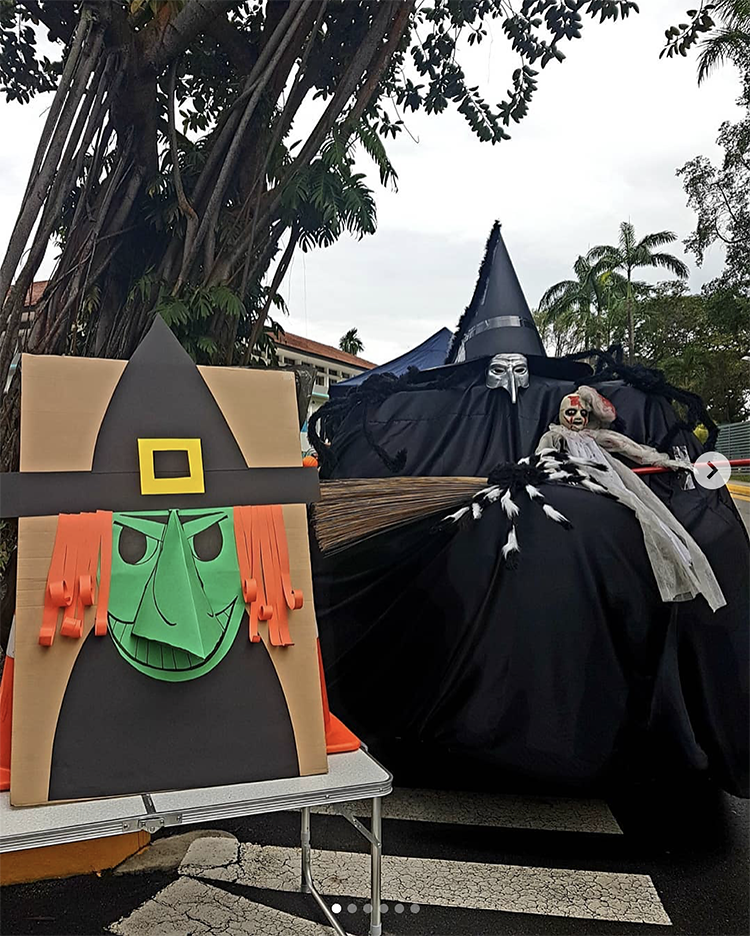 INTERACTIVE TRUNK OR TREAT decoration IDEAS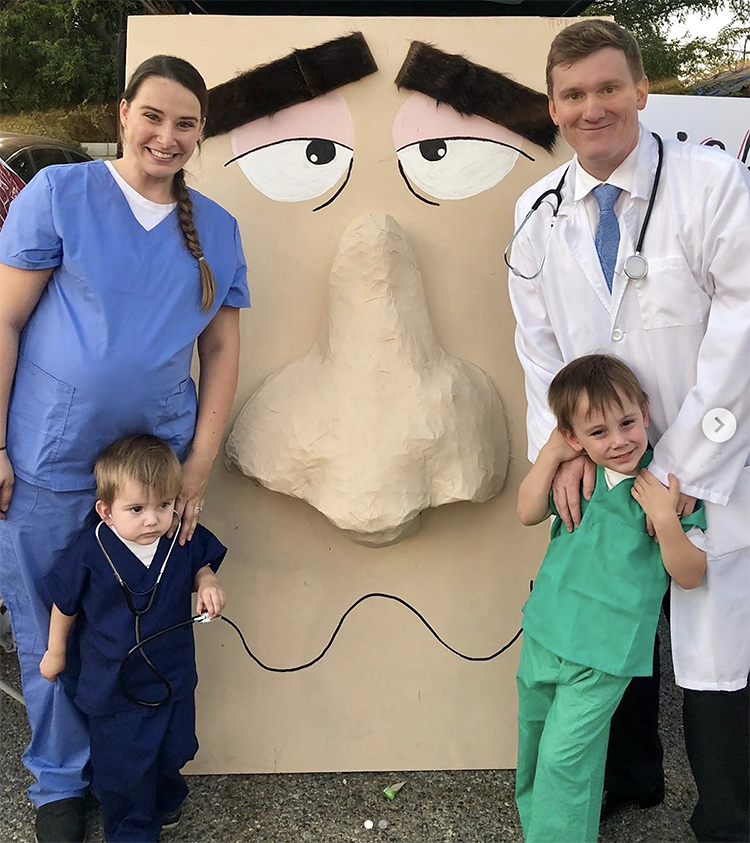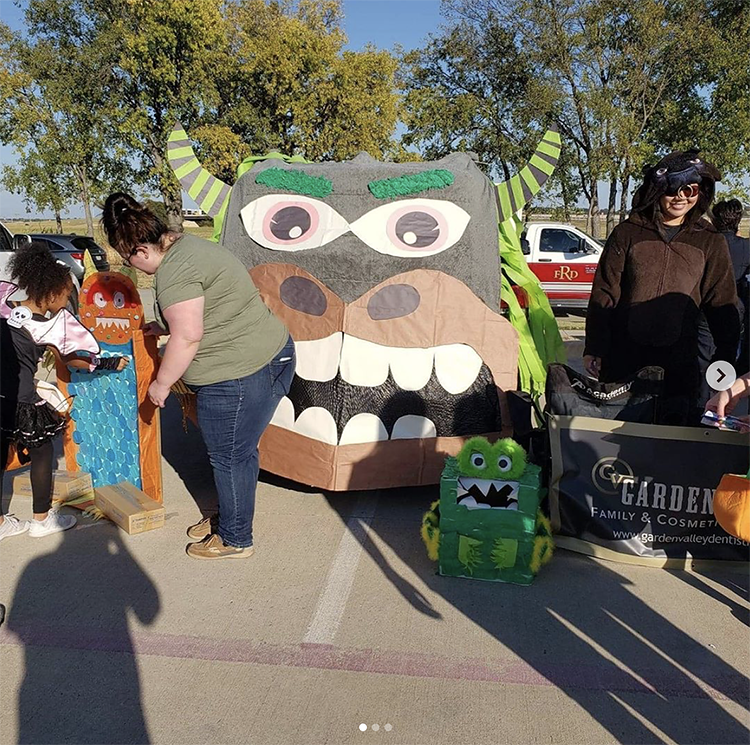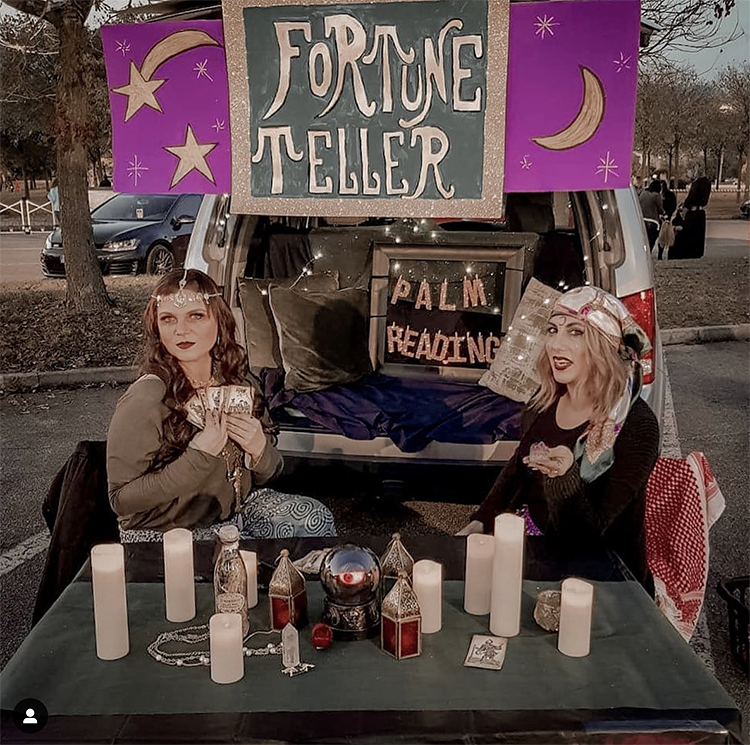 The Best Trunk or Treat Ideas and Tips for Halloween Car Decorations
How do you decorate your trunk for trunk or treat?
Start with a Trunk or Treat Theme – Use the inspiration from this page to decide your car's official trunk or treat theme.
Coordinate Your Trunk or Treat Ideas with Your Costume – More than just decorating your car, consider matching your costume to the trunk or treat theme, too! We have plenty of Family Halloween Costume Ideas to help you.
Add an Activity to Go Along with Your Trunk or Treat – Many Trunk or treat decorators have added ways for the kids to earn their candy through some sort of activity. For some trunks, the kids must search through a treasure chest of gold at their pirate-themed car, or maybe they have to throw their fishing pole into the "sea" trunk to retrieve their prize. Kids LOVE this sort of thing!
Get Creative With the Trunk or Treat Candy – Depending on your Trunk or treat theme, consider giving away candy or prizes that match the theme. For example, the Cookie Monster-themed trunk could definitely give out some cookies!
Have Fun with Your Trunk or Treat Ideas & Make it Personal – We have lots of ideas for you in this post, but don't feel limited by the examples. Think of your own favorite animals, children's stories, movies, hobbies, and go with it!
Frequently Asked Questions About Trunk or Treating
What do you do at a trunk or treat?
Rather than going door to door asking for candy to unknown homes, costumed kiddos go from car trunk to trunk collecting candy and playing games – all while under their parent's careful watch. The car trunks are usually decorated with a fun theme. It is a safer and more family-involved Halloween festivity.
Why do a trunk or treat instead of just trick-or-treating?
Trunk or treat is a great solution for rural communities where houses are further apart. A trunk or treat event can also be a safer alternative where parents can keep a close watch on their little goblins. And most of all, a festive trunk or treat gives the entire family a chance to get in on the holiday fun – not just the kiddos!
Do you bring candy to a trunk or treat?
You absolutely want to bring those bags of Halloween treats for those eager costumed kids! Because it is more of a party setting, we have even seen families set up cotton candy machines or homemade root beer stands. You can get really creative! Bonus points if your treat matches your car's theme!
Do you dress up for trunk or treat?
It is very popular for people to decorate their cars and wear costumes to match the theme! The entire family can get in on the fun and we definitely recommend that you do!
If you are convinced that trunk or treat is the way to go, consider organizing one in your community! We have some great tips for how to Host Your Own Trunk or Treat to get you started. Whatever you decided to do – we hope you enjoy your trunk or treat event!
Hope you loved these creative trunk or treat ideas! Luckily, we have many more great ideas for you to check out:
Want more Halloween fun? Check out these 50 Fun Halloween Food Ideas!