Adult Halloween Party Ideas For an Epic Party
Halloween is one of my favorite holidays. Something I love about Halloween is that it is not just for kids. Kids, teens, and adults (maybe even especially adults) love this holiday! Every year I have tried to host a get-together with friends during this season because there are so many fun adult Halloween party ideas out there. To help you plan, prepare and then host an epic Halloween party that your friends will love – we have collected over 100 of our favorite adult Halloween party ideas. From unique Halloween party themes to party games and from food to decor we have everything you need for a scary-good party.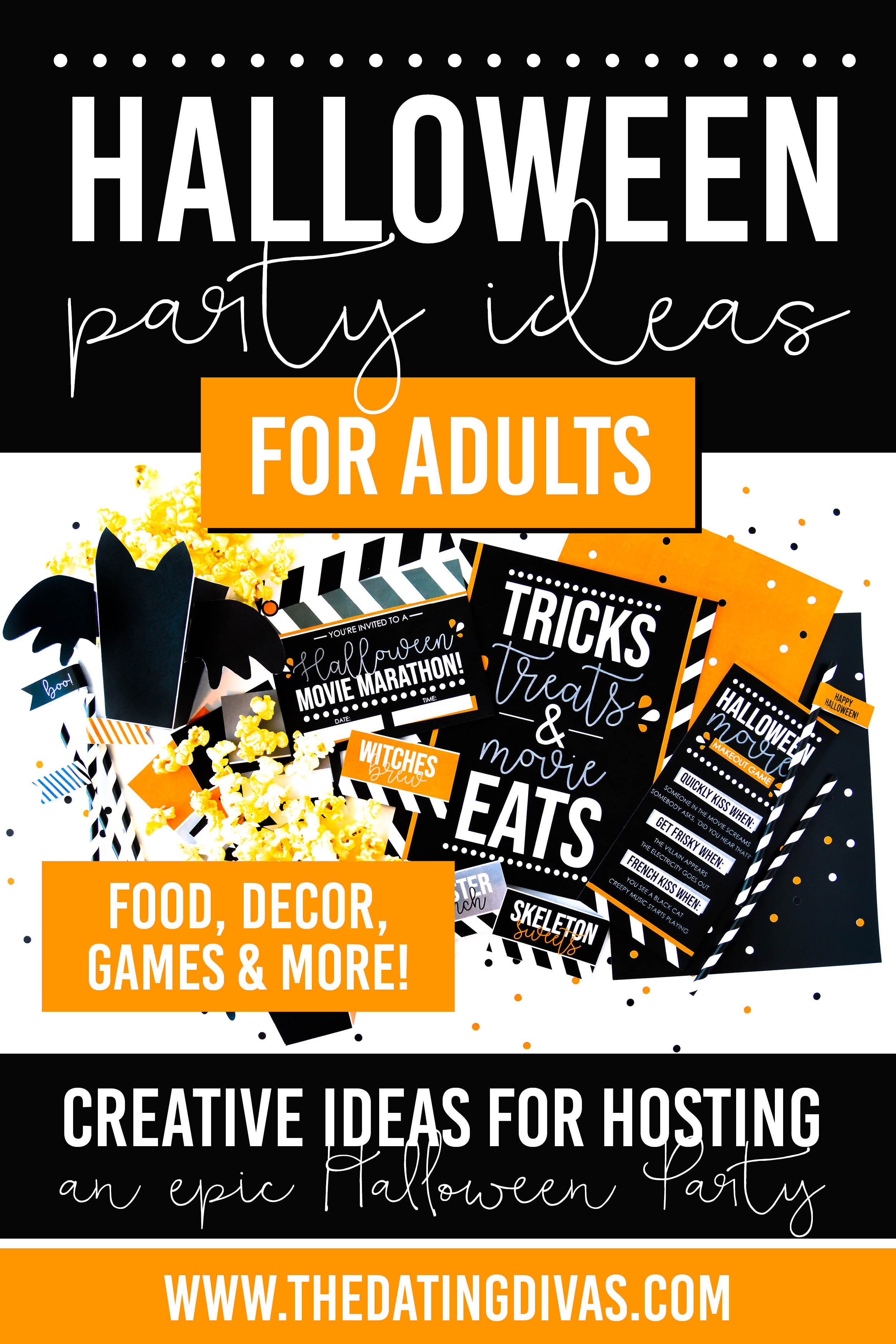 If you are a fan of this spooky holiday and love entertaining then this list of ideas is going to be scary exciting for you! This treasure trove of spooky, kooky, Halloween party ideas for adults is full of ideas for a bewitching bash with all of your grown-up friends but beware! We have a lot of fantastic Halloween party ideas to share with you. In order to help you navigate all of these spooktacular ideas we have divided the ideas into four categories (and you can click on the links to take you right there):
Adult Halloween Party Ideas & Themes
To begin planning your adult Halloween party, you will first want to choose a theme for your party. Halloween is one of those holidays where you have several different options for the type of party you throw. Halloween parties can range from hair-raising scary to ghastly elegant! When deciding your adult Halloween party theme, consider your location, your guests and how much effort you want to put in. In order to help you narrow down your Halloween mood, here is a collection of some of our favorite adult Halloween party themes.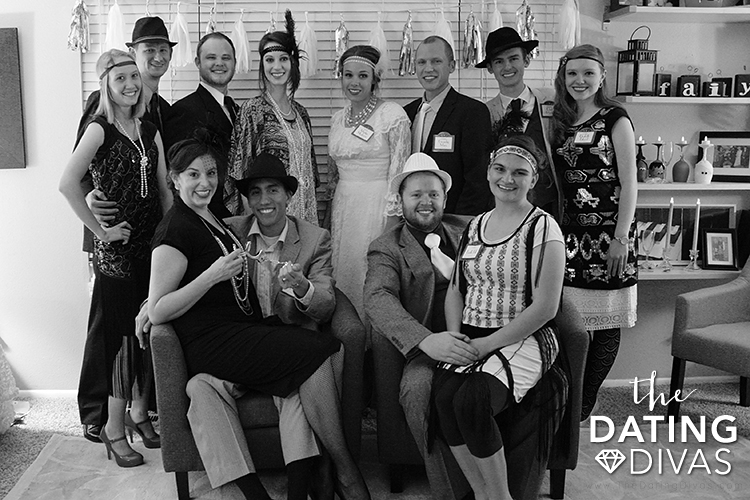 Halloween Party Games For Adults
Part of hosting a great party is keeping your guests entertained. Finding a good balance of games that encourage mingling in addition to providing a good laugh are always winners. In some cases, the game could be the main focus of the party. We have serveral options, however, so you might have a hard time just choosing one. Here are some of our absolute favorite Halloween party games for adults to have a good time!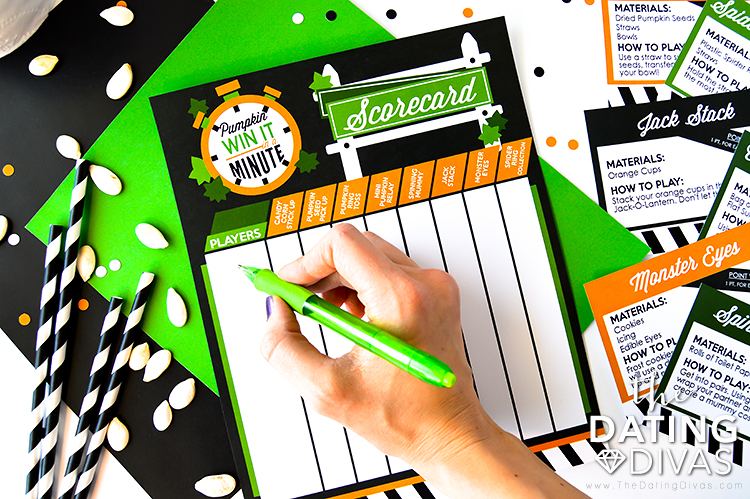 Halloween Party Food
A key component of a great party is the food! Halloween is the perfect holiday to have a littel fun with your food choices! The creepy, crawly, ooey, gooey fun of Halloween can come to life at your food table. There are some really fun things you can do. From appetizers to desserts, we have you covered with delicious to-die-for recipes and food ideas.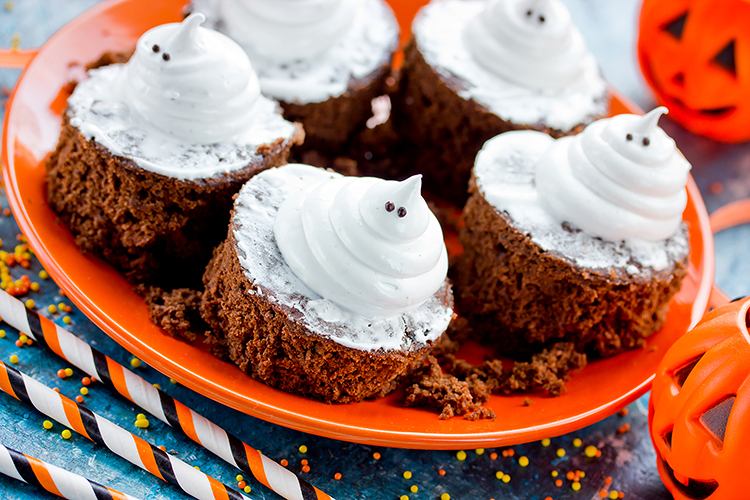 Spooky & Fun Decorating Ideas
Decorating for a Halloween party can be as simple or as extravagant as you would like it to be. Decide on your party theme from any of the adult Halloween party ideas above and then use these decor ideas to enhance that idea. With Halloween there are so many things you can do to create a spooky atmostphere. Below are some simple Halloween party decor hacks in addition to some extremely epic things you can do to go all out for your party.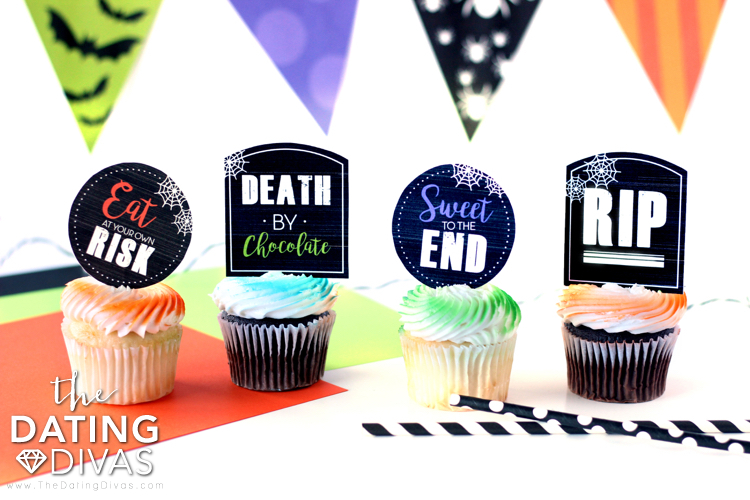 To-Die-For-Ideas
So many ideas in one place!
We hope you have a wicked good time with your friends! In addition to these adult Halloween Party Ideas, you will definitely appreciate some of our other Halloween party ideas for adults. For your healthy, we have 100+ Healthy Halloween Treats and if your party includes costumes we have 101 Couples Halloween Costume Ideas.