Unique Date Nights Specifically For Empty Nester Couples
It's a common misconception that being an empty nester means you no longer need to go on dates. In fact, a lot of couples think that date night isn't as important once your kids have moved out because you can finally focus on your spouse almost 24/7 without the distraction of children in the house.
Ladies and gentlemen, this could not be further from the truth! Weekly date nights give you the chance to reconnect with your spouse, and we feel this should always be a priority.
If you are an empty nester who feels the same way, then keep reading! We have 30 fun date ideas that we know you and your spouse will love! Not to mention, a lot of these date ideas are much easier now that kids are out of the house. Win-win, right?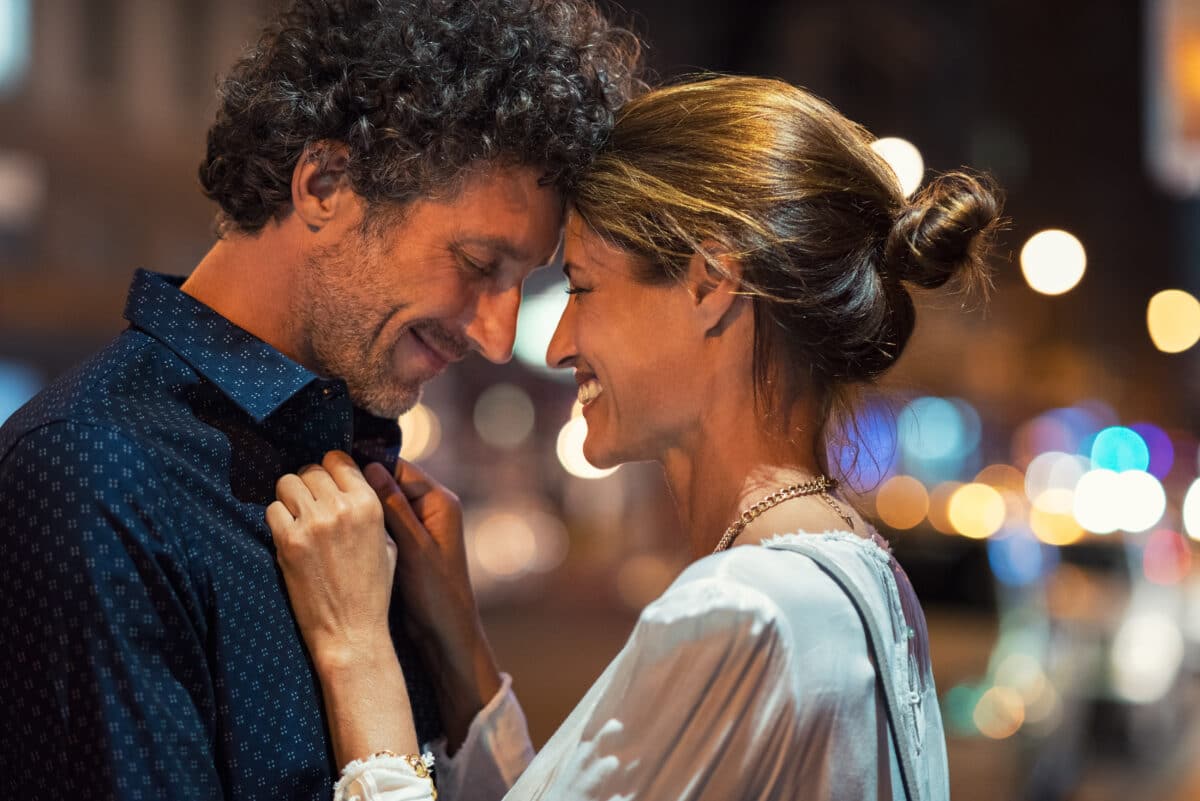 Disclaimer: This post contains affiliate links. To learn more about 'em, click here.
Table of Contents
What Is The Empty Nester Meaning & Empty Nest Syndrome?
Have you ever heard of Empty Nest Syndrome? Are you wondering about the empty nester meaning?
Better Health Channel states that "empty nest syndrome refers to the grief that many parents feel when their children move out of the home. This condition is typically more common in women, who are more likely to have had the role of primary carer."
If this applies to you, then please don't fret! We know it can be terribly difficult to send your children off into the world, and we want you to know you aren't alone in feeling sad about it. You spent most of your life raising your precious kids, and having an empty nest may leave you feeling lonely and like you don't have much to do anymore.
Now is a fantastic time to focus on yourself as well as your spouse! You and your spouse have both changed over the years, and embracing the empty nest together is a step in the right direction. Hopefully, you have a little more time to focus more attention and energy on each other too!
30 Exciting Date Ideas For Empty Nesters
There are plenty of exciting date ideas out there, but we thought these ideas would be great for you empty nesters! Some of them are a little more low-key, while others are meant to get you out of the house to experience something new!
1. Go hiking! Nothing better than enjoying the outdoors together, right? Whether you both are beginners or more intermediate, there are lots of options for hiking. To make the hike more romantic, consider packing a bottle of sparkling cider, a small dessert, and a blanket! Once you've reached your destination, watch the sunset together with your treats!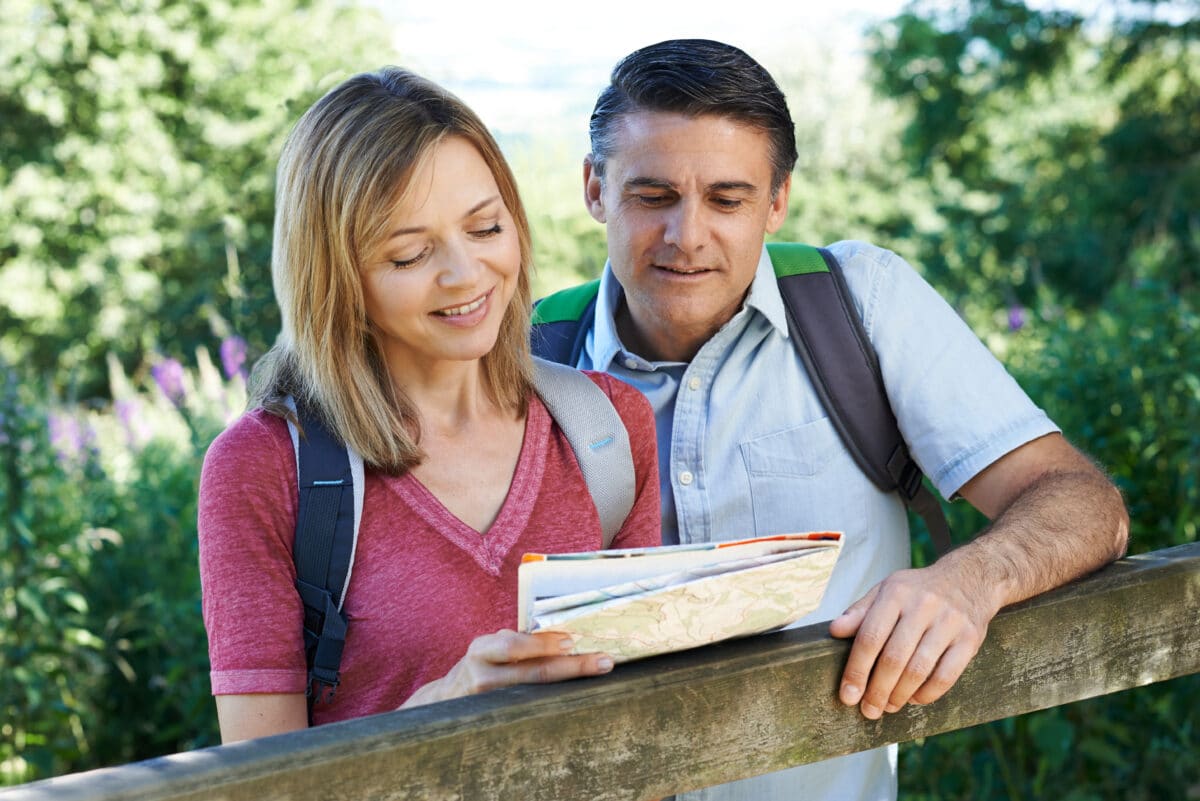 2. Have a picnic at the park. How fun would it be to experience the sunset together while enjoying a yummy picnic dinner? Dreamy! Don't worry, we found the cutest picnic basket for you! This has everything you'll need for your outdoor date.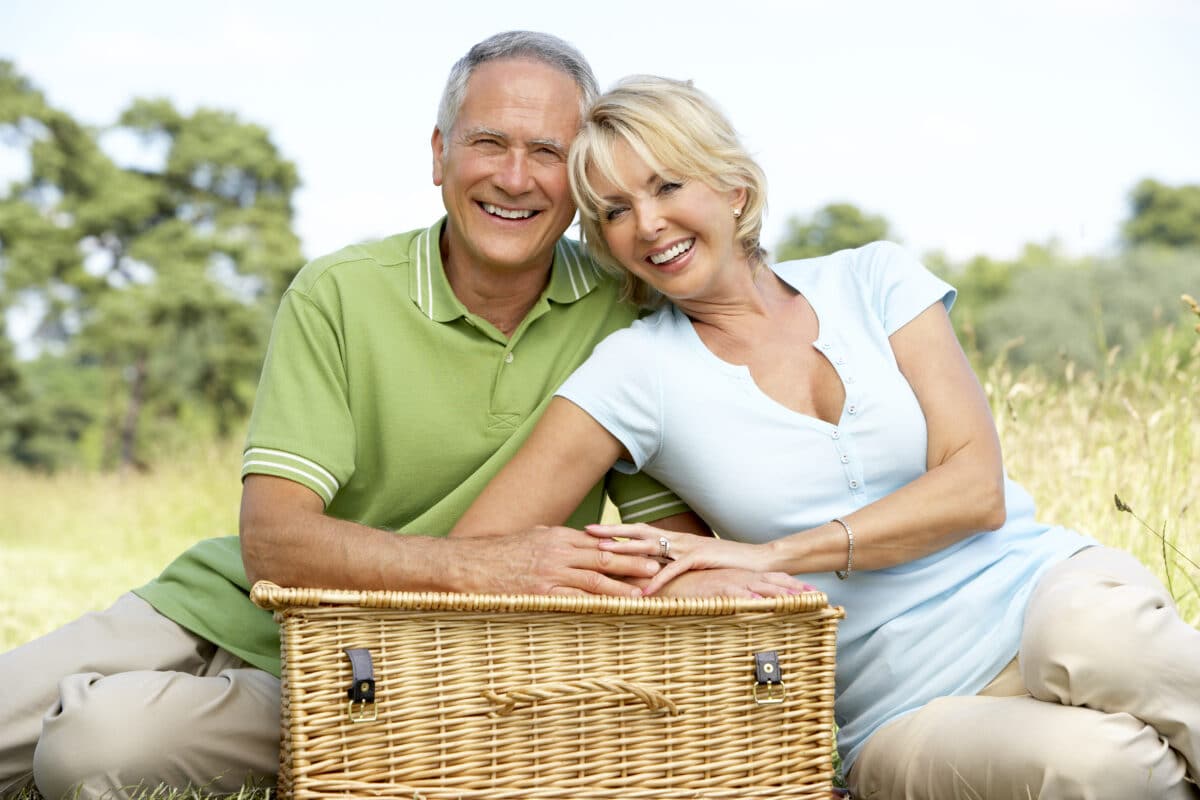 3. Go dancing! Who cares if you or your partner have two left feet? Dancing is a great way to connect with each other! Nothing beats being in your sweetie's arms while enjoying good music, yummy food, and lots of laughter!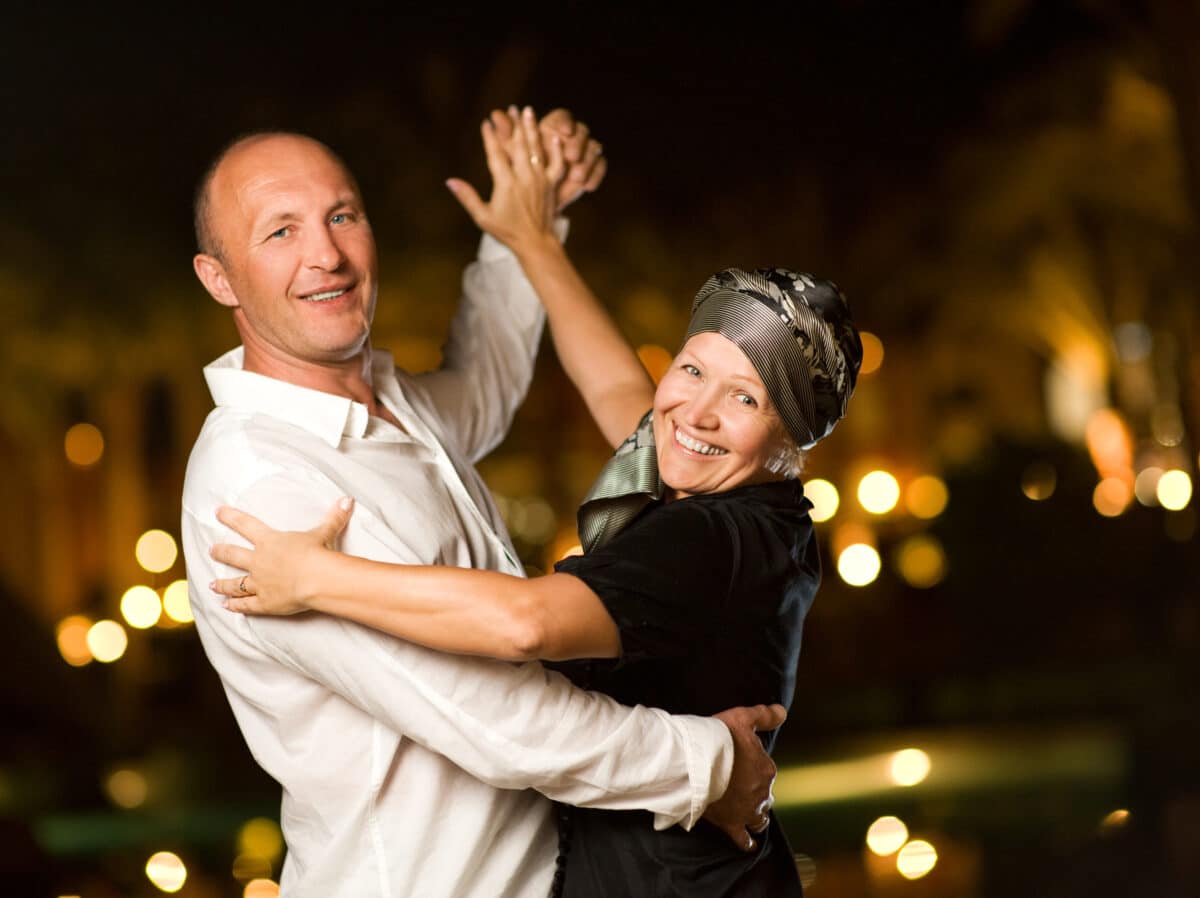 4. Enjoy a bike ride around your neighborhood or local park. Exercise is a great way to connect with each other!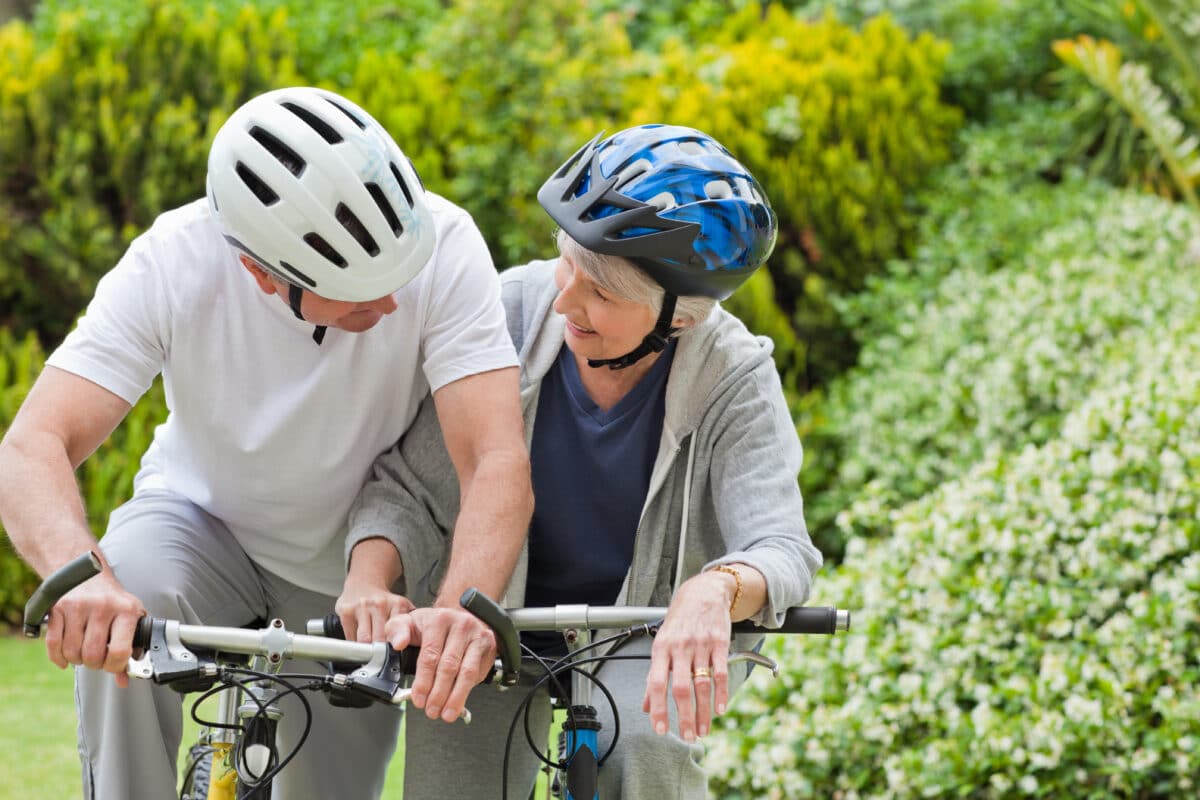 5. Go to a local museum. You don't have to be a history buff in order to enjoy a museum! Several museums host events throughout the year. Check out the website for your local museum and see what they have coming up!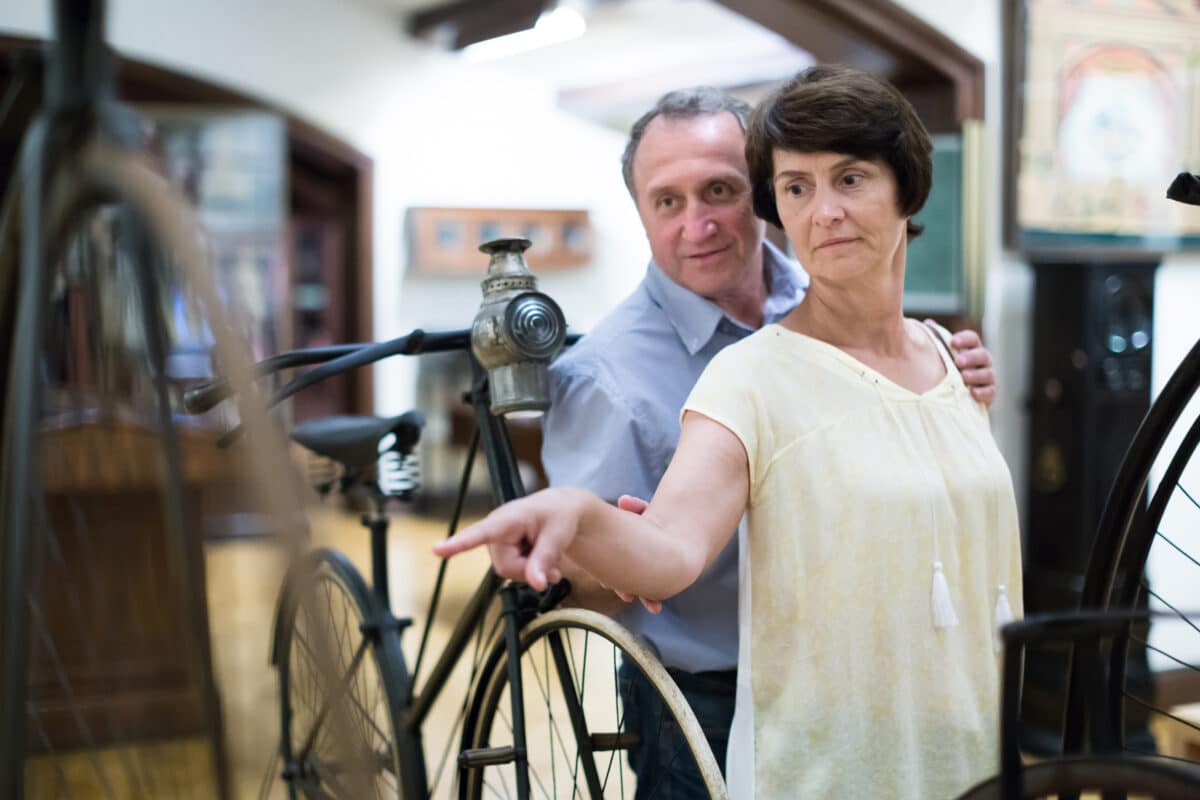 6. Go to an art gallery or a local art show. Supporting the artists will be greatly appreciated! You could even make your own art at home for date night!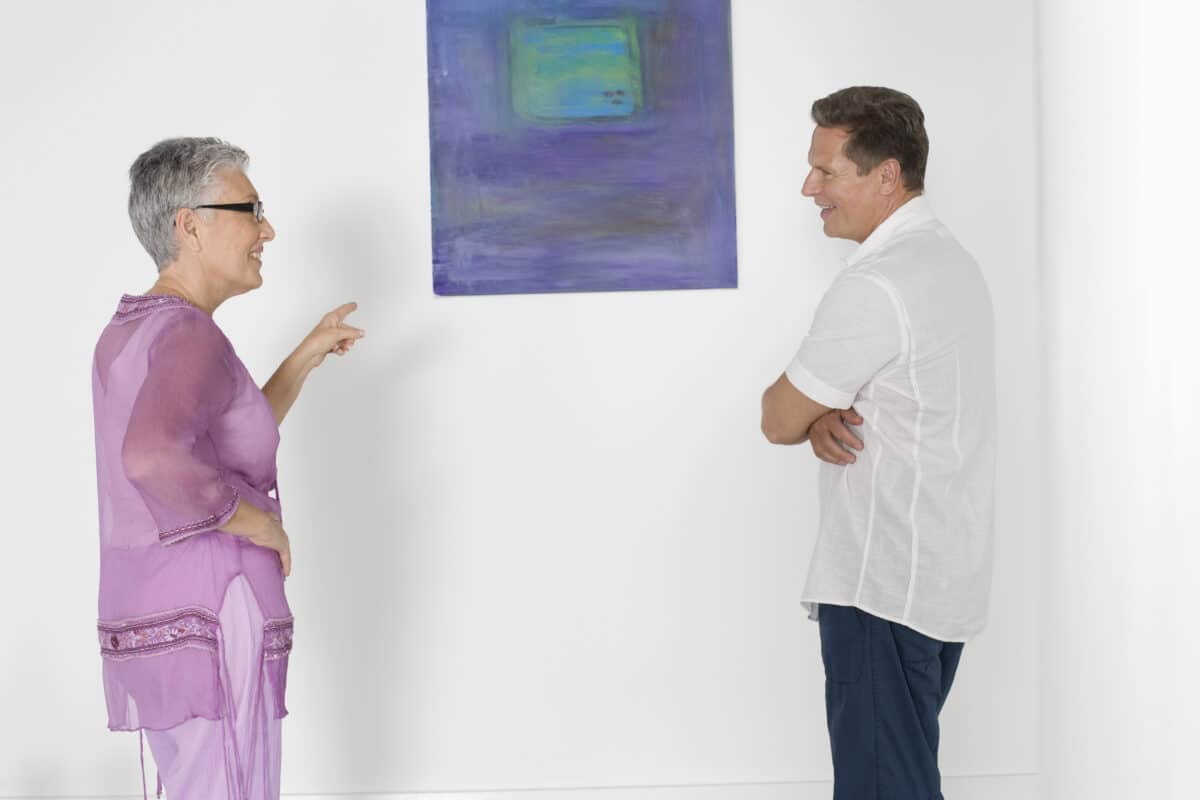 7. See a new movie in a theater. When was the last time you saw a newly released film in the theater without kids?! Now that you don't need to worry about being home on time to relieve a babysitter, plan an evening around seeing a movie of your choice at your favorite movie theater!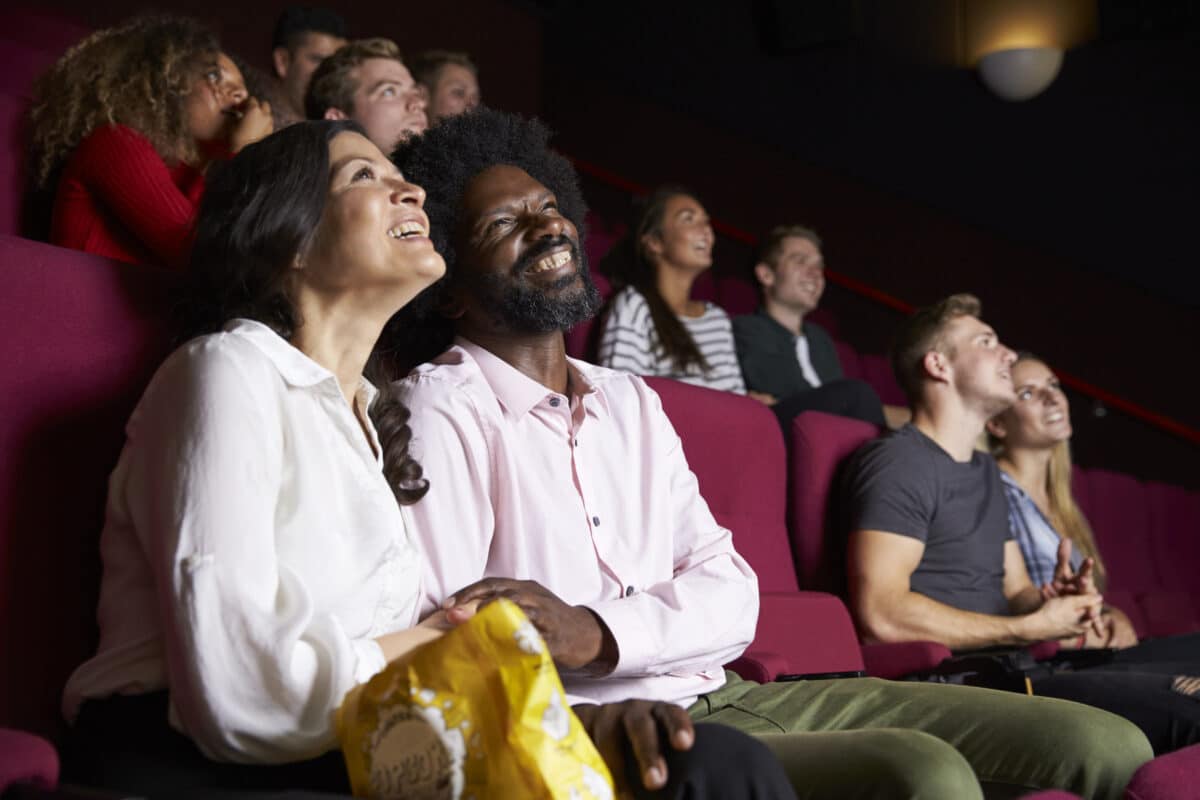 8. Or…enjoy a romantic at-home movie night! We have plenty of movie night ideas for you on our website, including 16 Perfect Date Night Movies Every Couples Needs to See!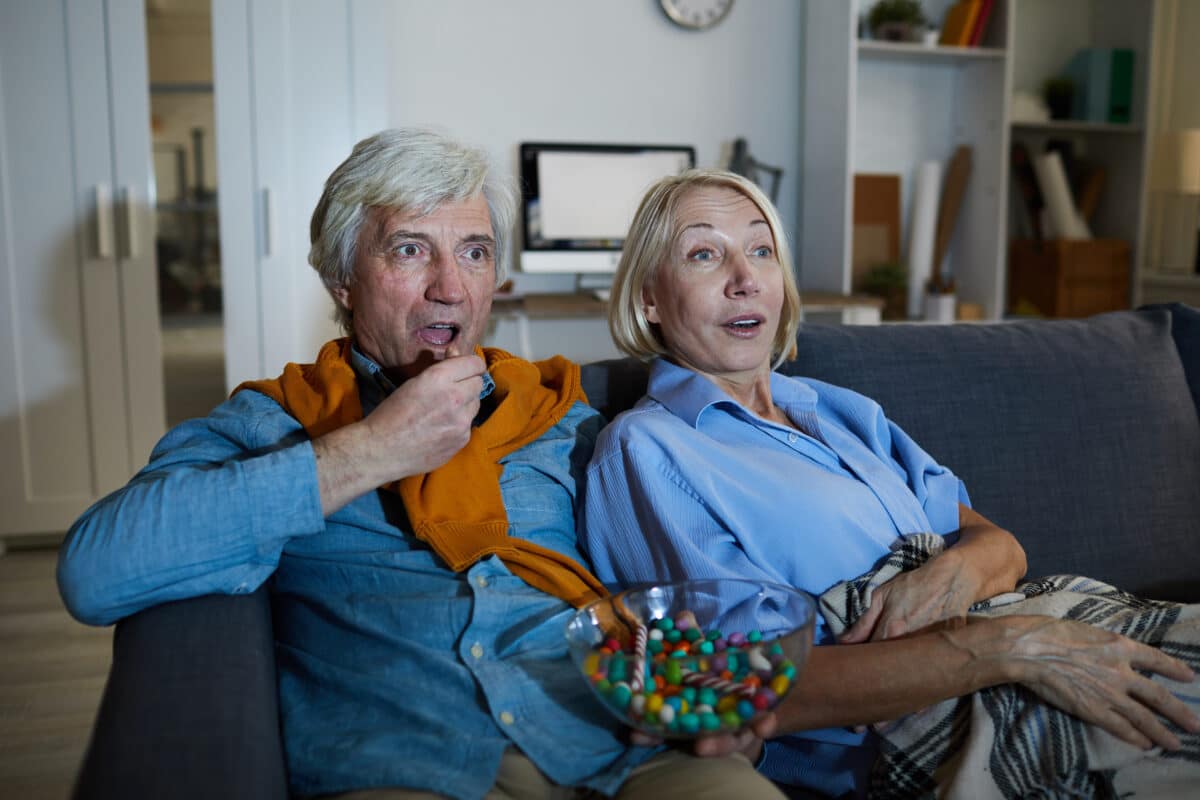 9. Take a tour of a new city or your hometown(s). Looking for a way to make touring a city FUN? We've got you! Explore Your City On a Lime Scooter is a fun date idea for those who are ready to scoot around town!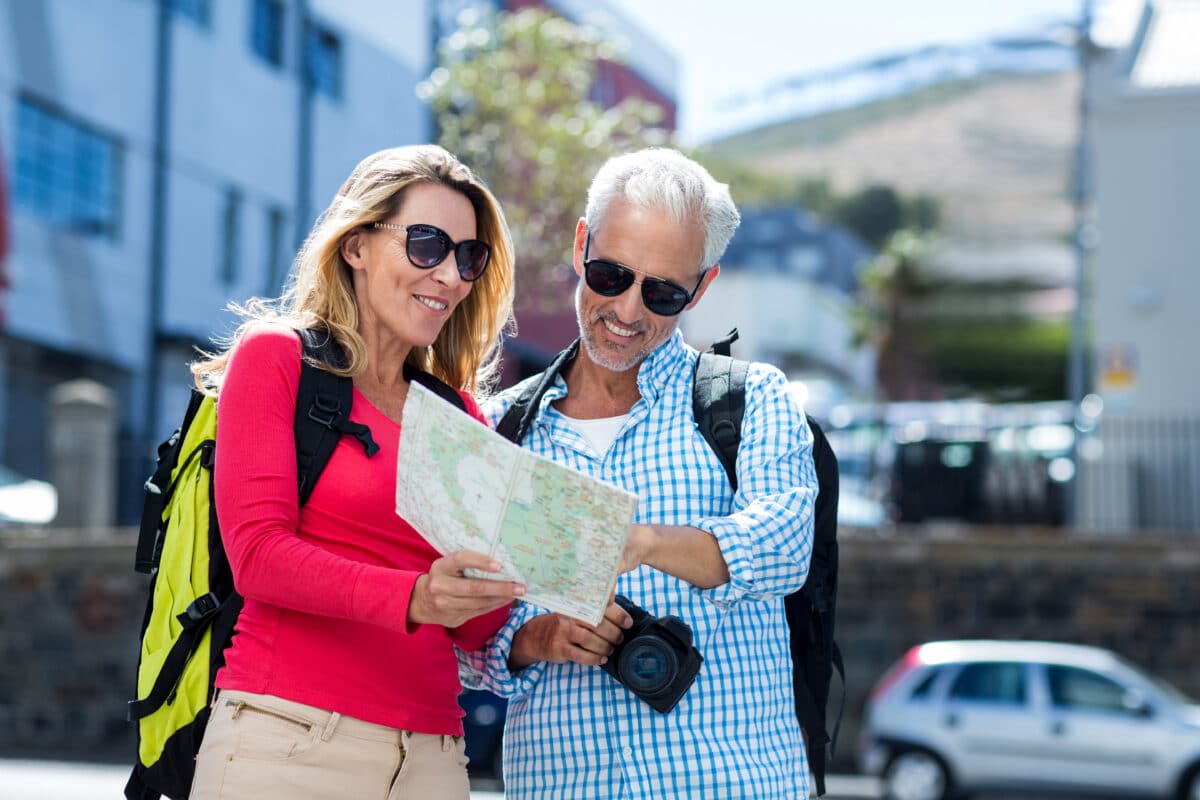 10. Go bowling. Who doesn't love bowling?! If you want to experience the fun of bowling but you don't want to leave the house, we got you! Check out our sexy twist on this classic game: Bedroom Bowling!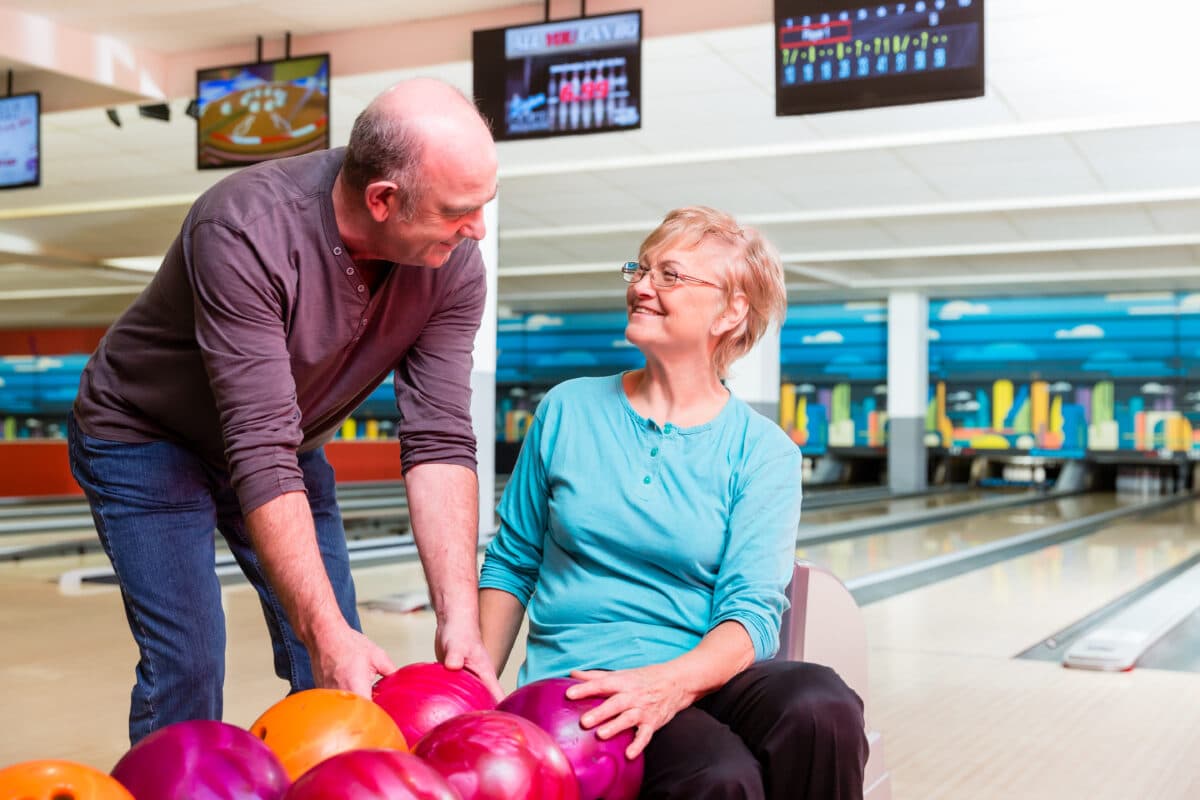 11. Attend a cooking class or baking class together. Kitchen skills are always good to have, no matter your age or how many people live in the house!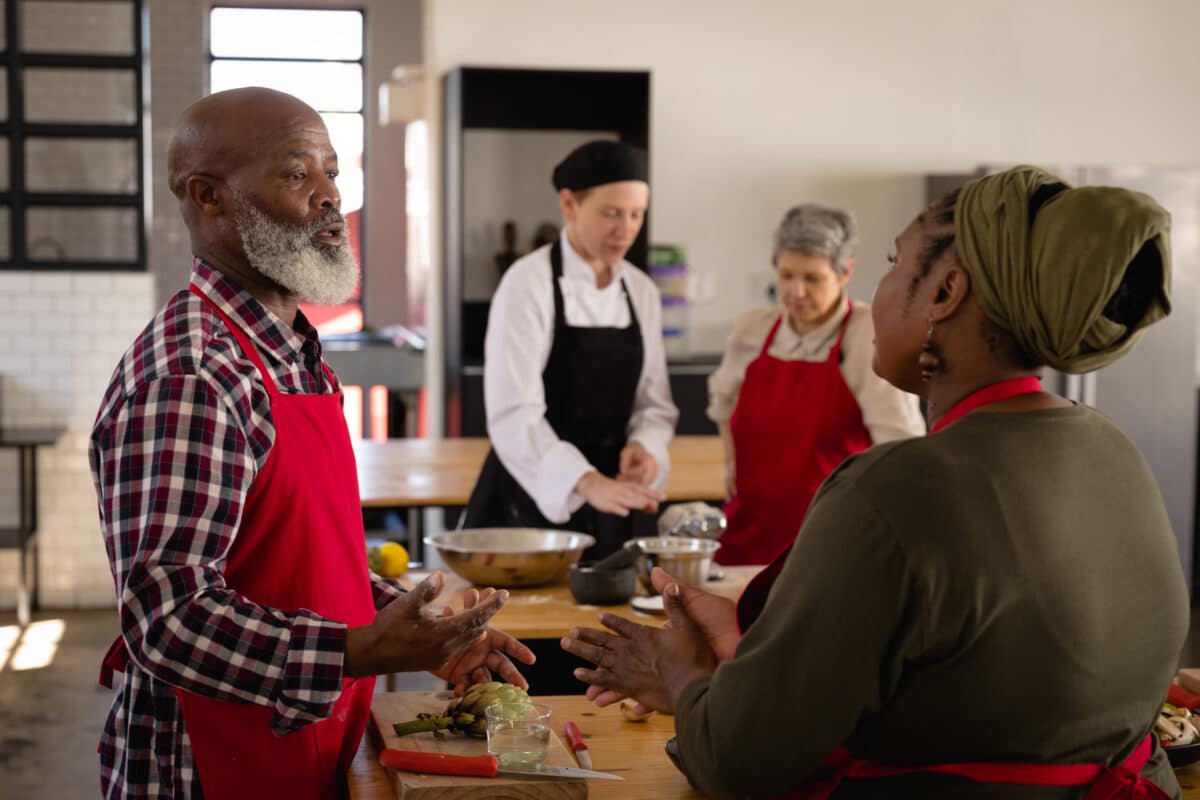 12. Go on a grocery store date! One idea would be to have one of you choose an appetizer and main dish while the other chooses a side item and dessert. Don't tell each other what you're planning! Go to the grocery store, split up, and find all the items you need. When you get home, get cookin'! Once everything is prepared, you'll have an entire four-course meal ready, AND you'll have surprised your sweetie with something delicious!
Or, you can come up with the meal plan together AND shop together. Either way, you'll end up with delicious food and a good time with your honey!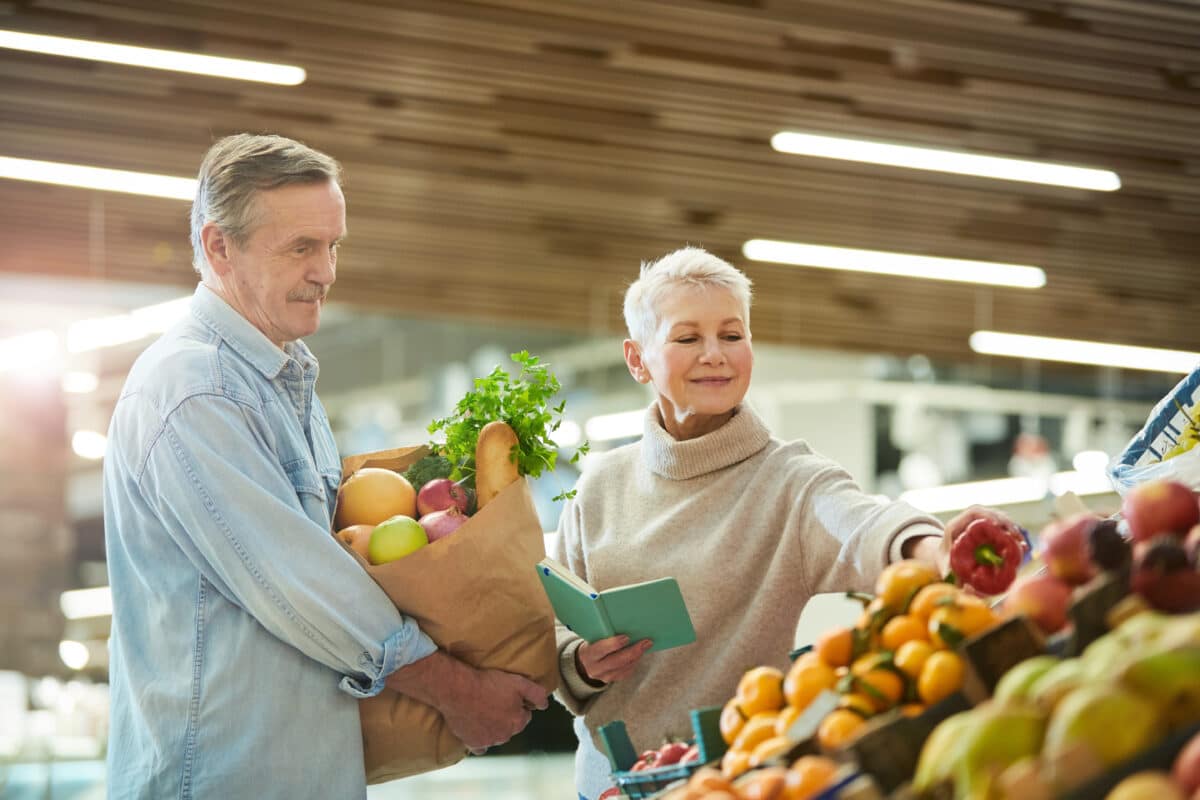 13. Take a pottery or painting class together. Or, if creating pottery from scratch isn't your thing, consider going to a place like Color Me Mine! You will select an item to paint from their huge collection of art projects (vases, plates, piggy banks, frames, and more!), and then leave your finished project with them for a few days while your project goes in the kiln! Once your piece is ready, you'll be notified of a pickup time.
As for painting, we found this neat company called Painting to Gogh! The best part about this painting class is it's done from the comfort of your own home, and everything you need will be shipped directly to you. Choose a painting from their website*, receive your supplies a few days later, and then paint away!
We also LOVE Dip N' Paint's couples paint kits. Use code DIVAS for 10% off your order!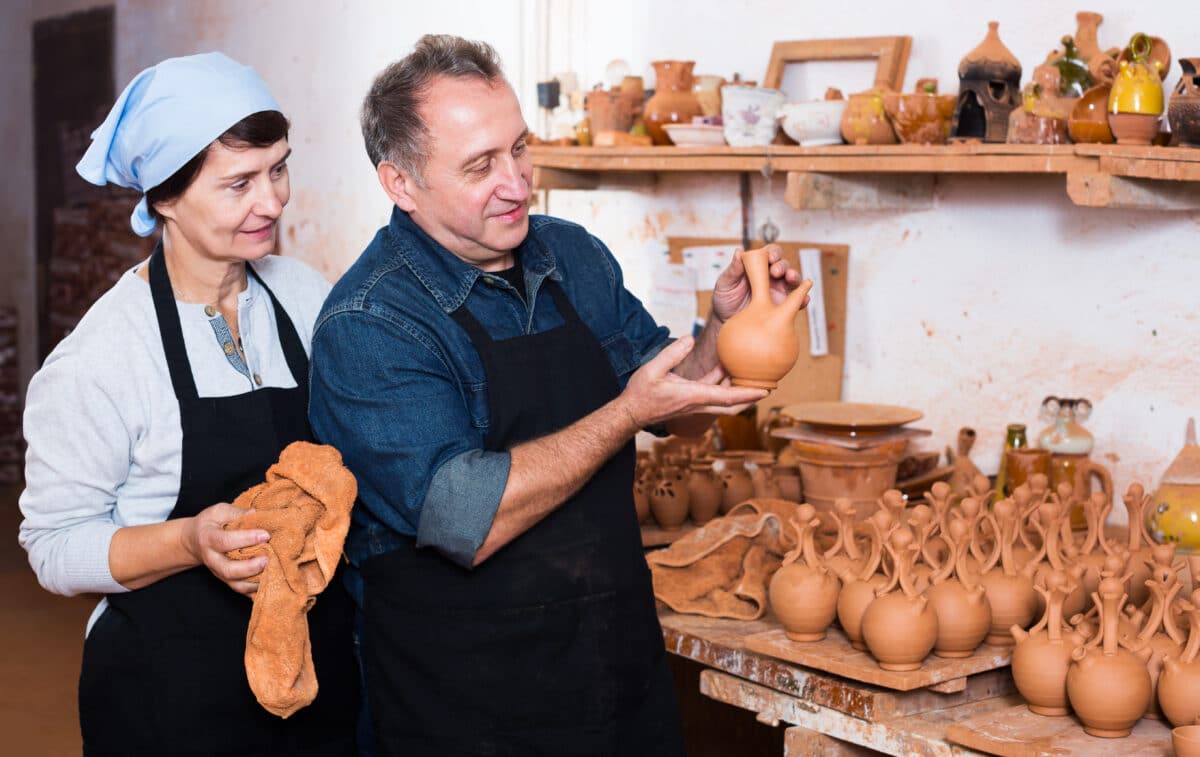 14. Bake cookies together. Bake a batch of cookies, decorate them, and deliver them to your neighbors or family members! Or keep them for yourselves and enjoy devouring them while snuggled up on the couch. Who doesn't love cookies?!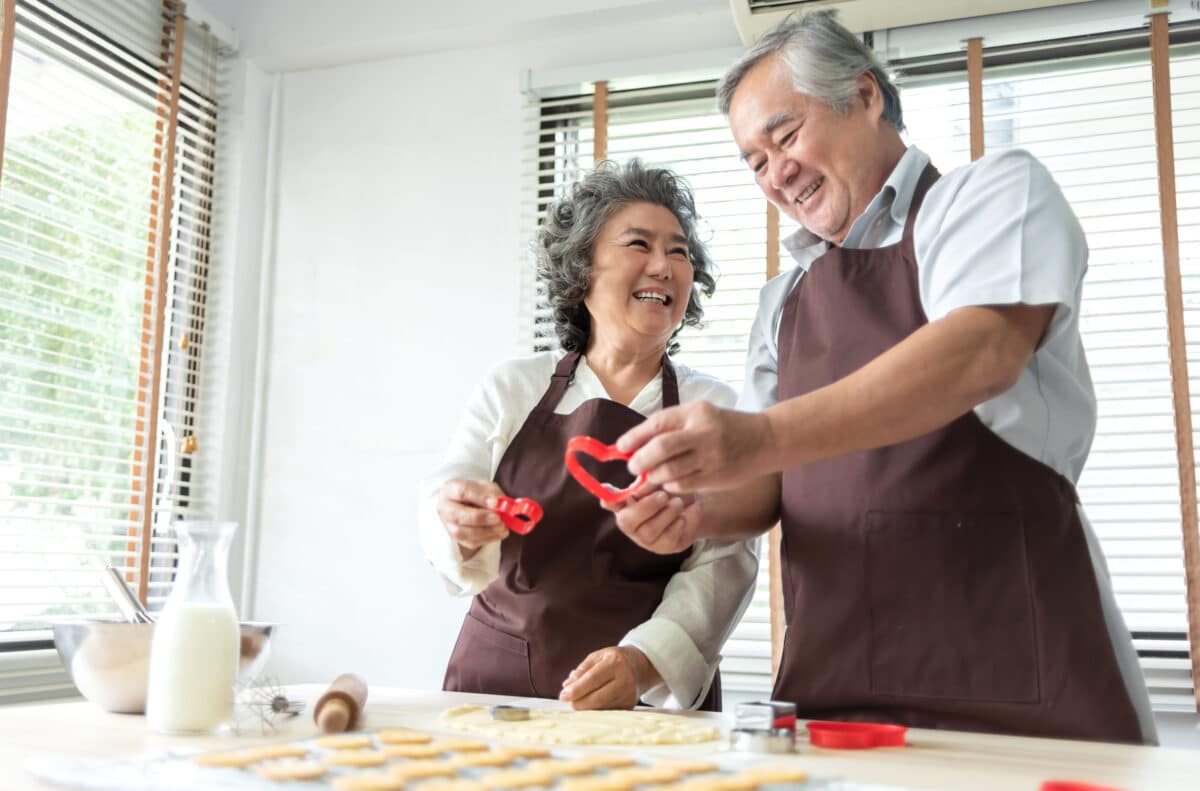 15. Volunteer at a shelter or do community service. Not only will you be giving back to your community, but volunteer work can put a smile on your face! Win-win, right?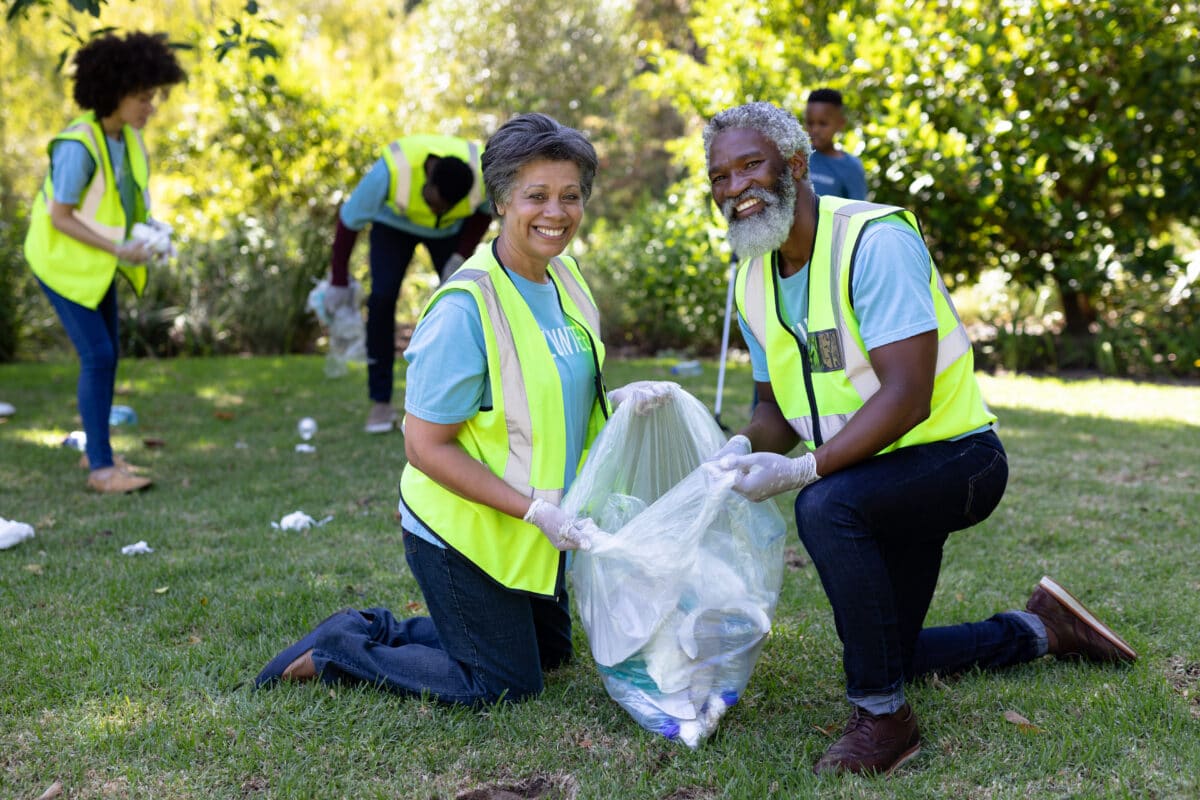 16. Plan a "staycation." Is there a hotel or a cozy inn you've always wanted to try, but you've never had an excuse to? Now you do! Even though "staycations" typically occur within your city limits, that doesn't mean it won't provide some much-needed R&R with your sweetie! You can even rent a trailer or a cabin if you want to be a little further from home but still within your state.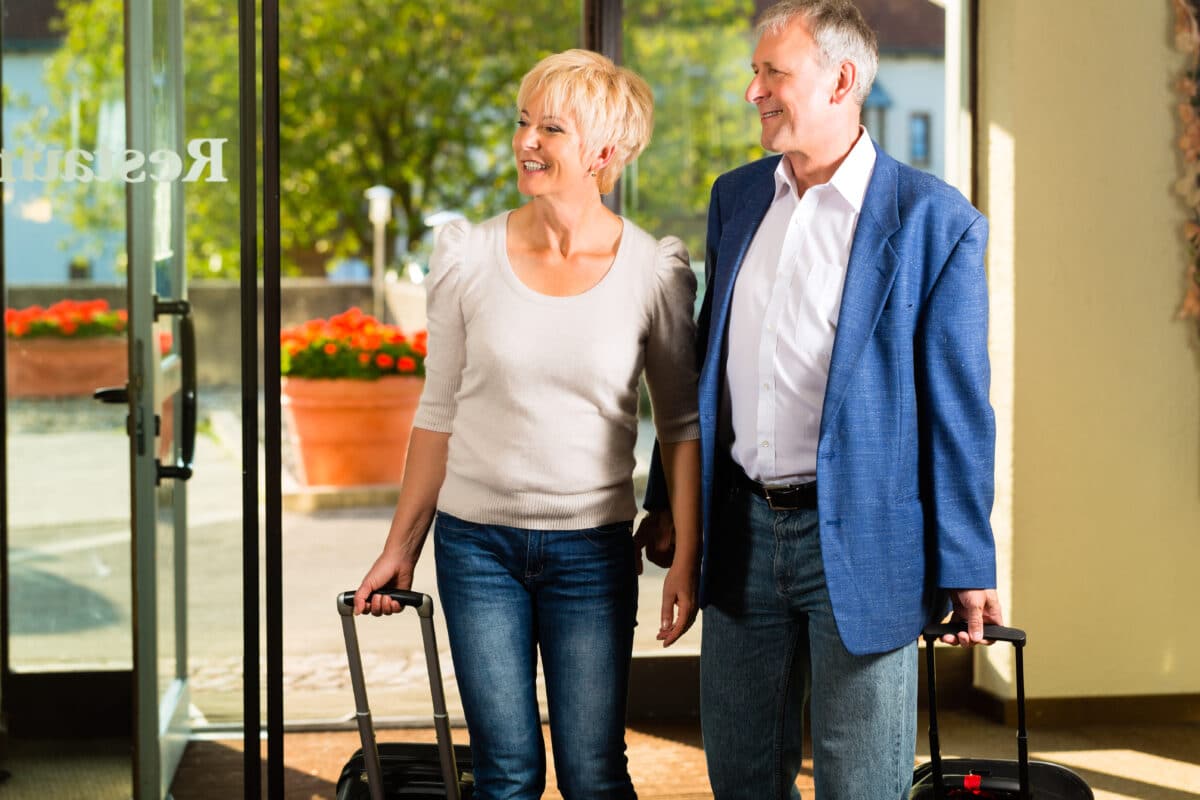 17. Attend a live theater show. A few examples are Broadway, off-Broadway, your local community theater, or try a high school performance. You'd be surprised how many live shows are taking place near you!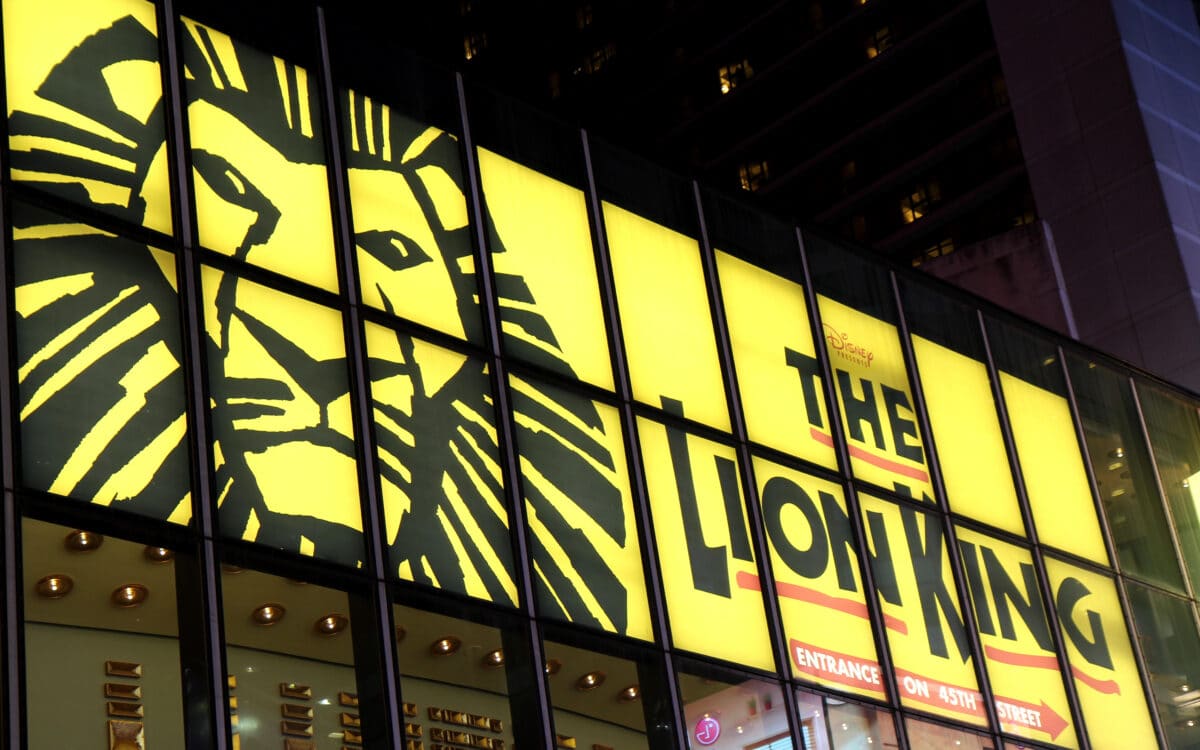 18. Attend an outdoor concert. Or, if there aren't any concerts coming your way, consider looking up a local amphitheater to see what events they have on the calendar.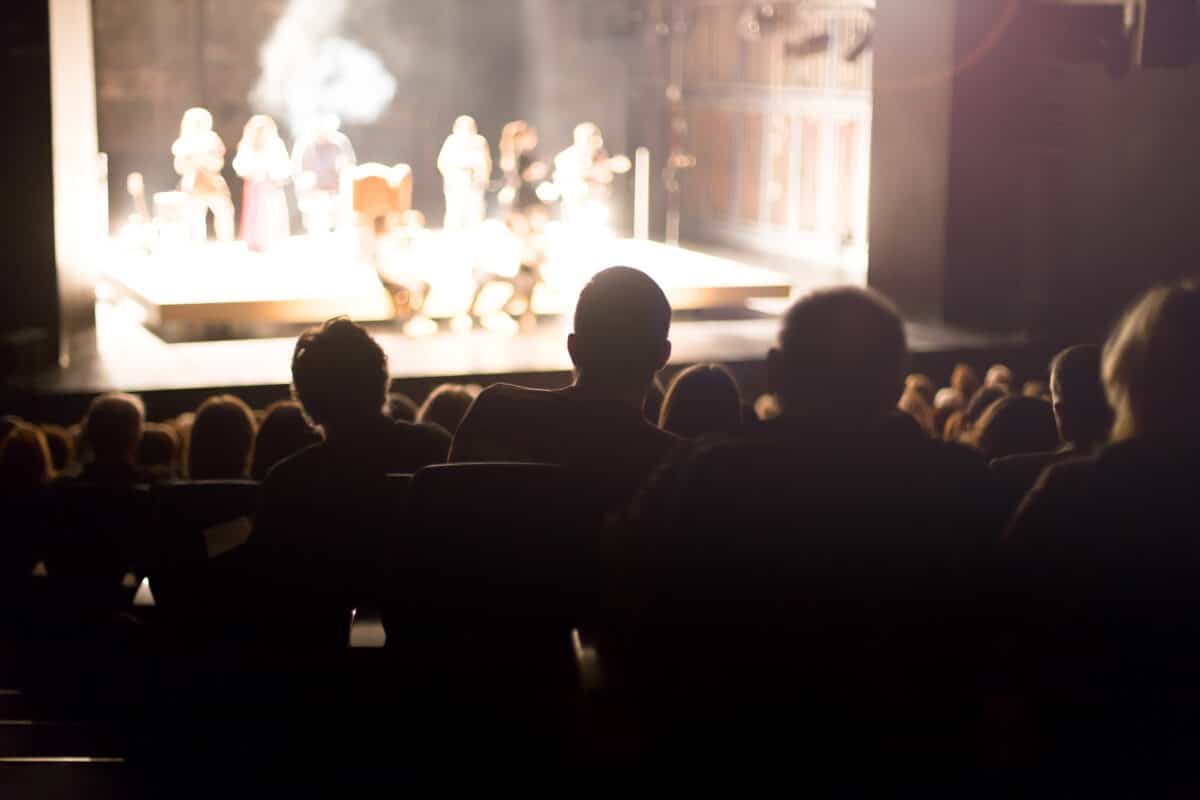 19. Go to a comedy club or improv night. One of our Divas attended a comedy + dinner show and said it was the BEST date she and her sweetie have ever been on! They laughed until they cried and ended up making it a tradition! (You could also try your hand at comedy at home!)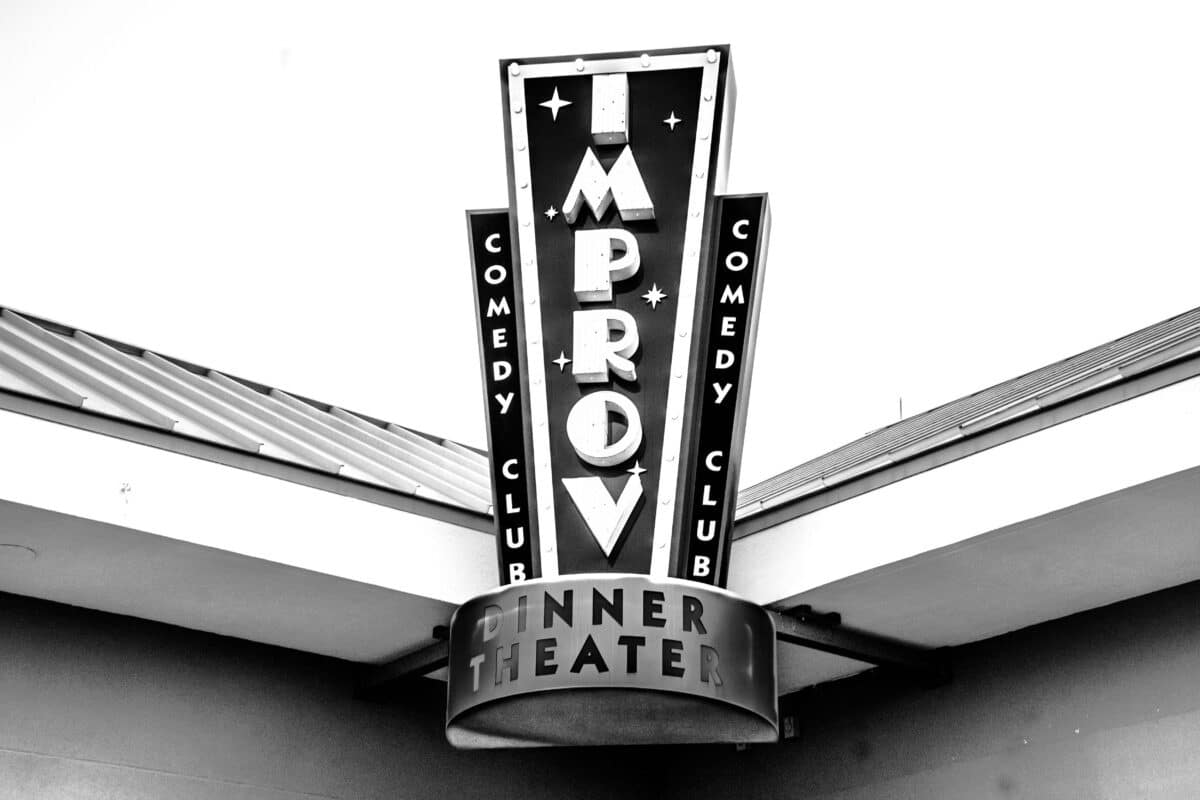 20. Go to a local antique show or flea market. Looking for a unique piece of decor? What about a piece of furniture to flip? Or are you just looking to get outside with your spouse? Locate a traveling antique show or flea market for a fun and unique date!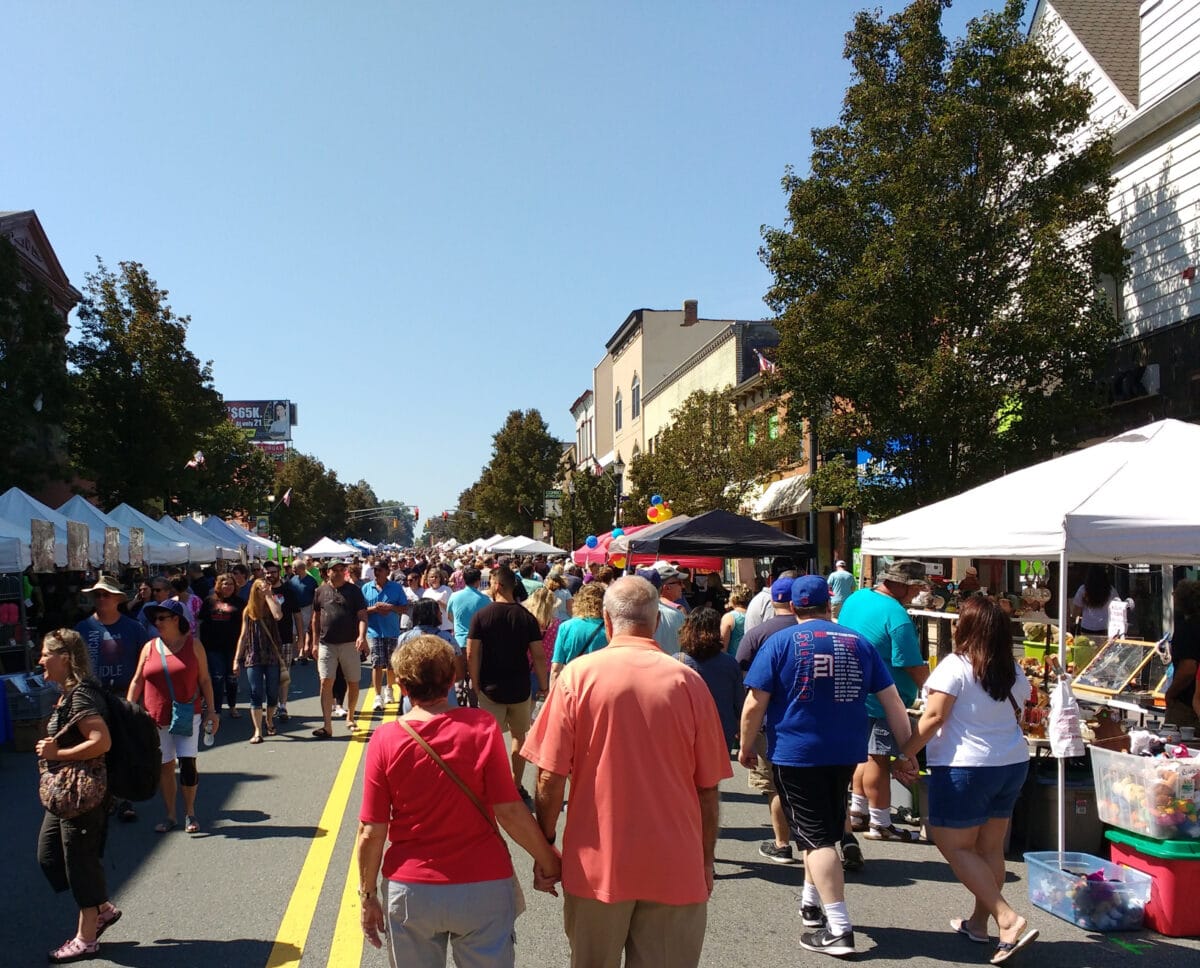 21. Host a murder mystery dinner with friends, or find a murder mystery dinner package near you! The Dinner Detective is a popular murder mystery experience in Salt Lake City, Utah. If you aren't in Utah, just Google "murder mystery dinners near me," and we're sure there will be events near you!
We also have A Killer 80s Prom Murder Mystery Game that you can host at home with a bunch of friends!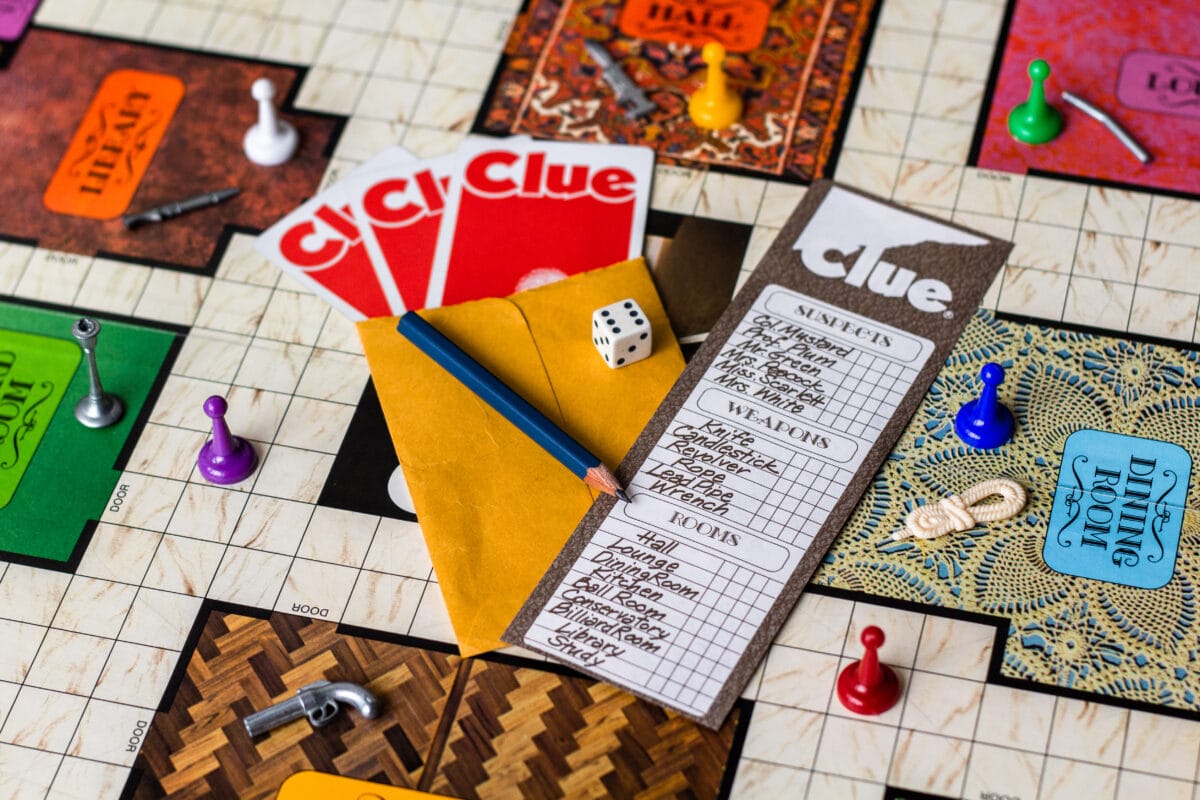 22. Go boating or canoeing. Now that you don't have to worry about kids falling into the water, take yourself out onto the lake and RELAX! Maybe even pack a picnic lunch to enjoy on the shore.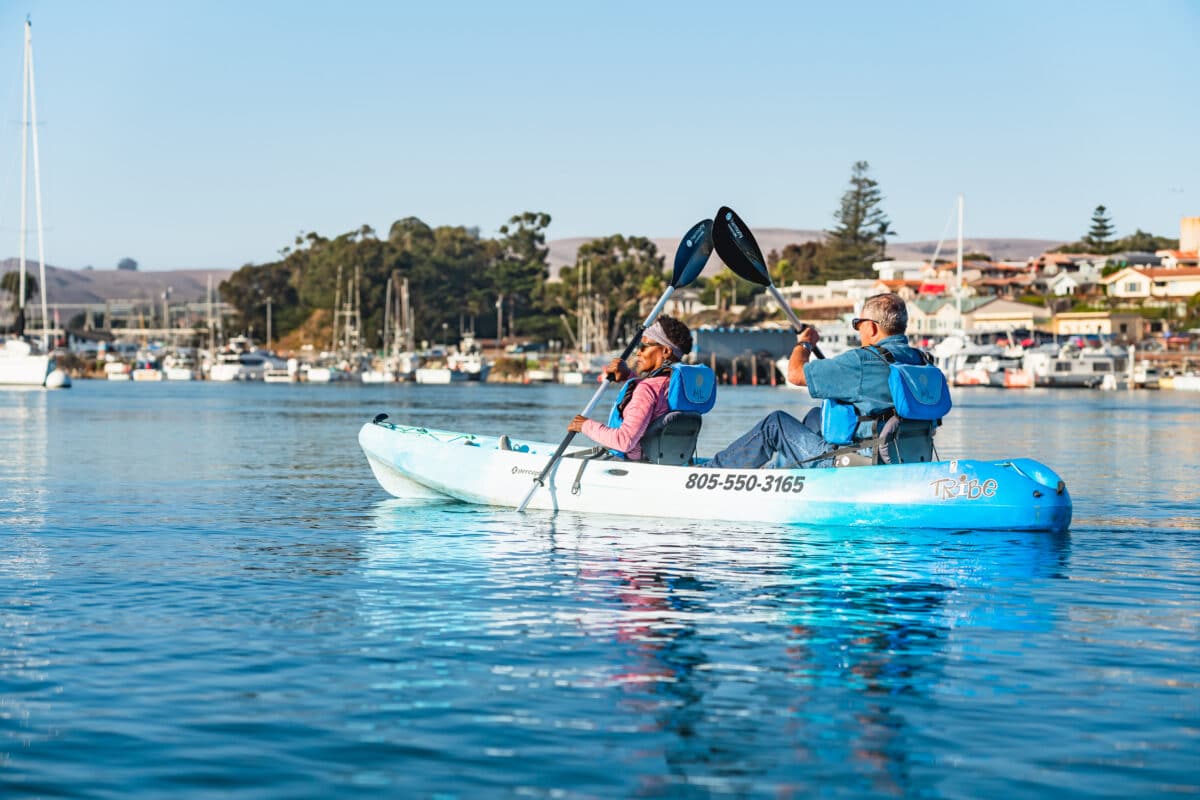 23. Get dinner from a local food truck! You could even try a different food truck for every part of your meal, in no particular order! If the first food truck you spot serves desserts, go for it! Just make sure each portion of your meal comes from a new truck!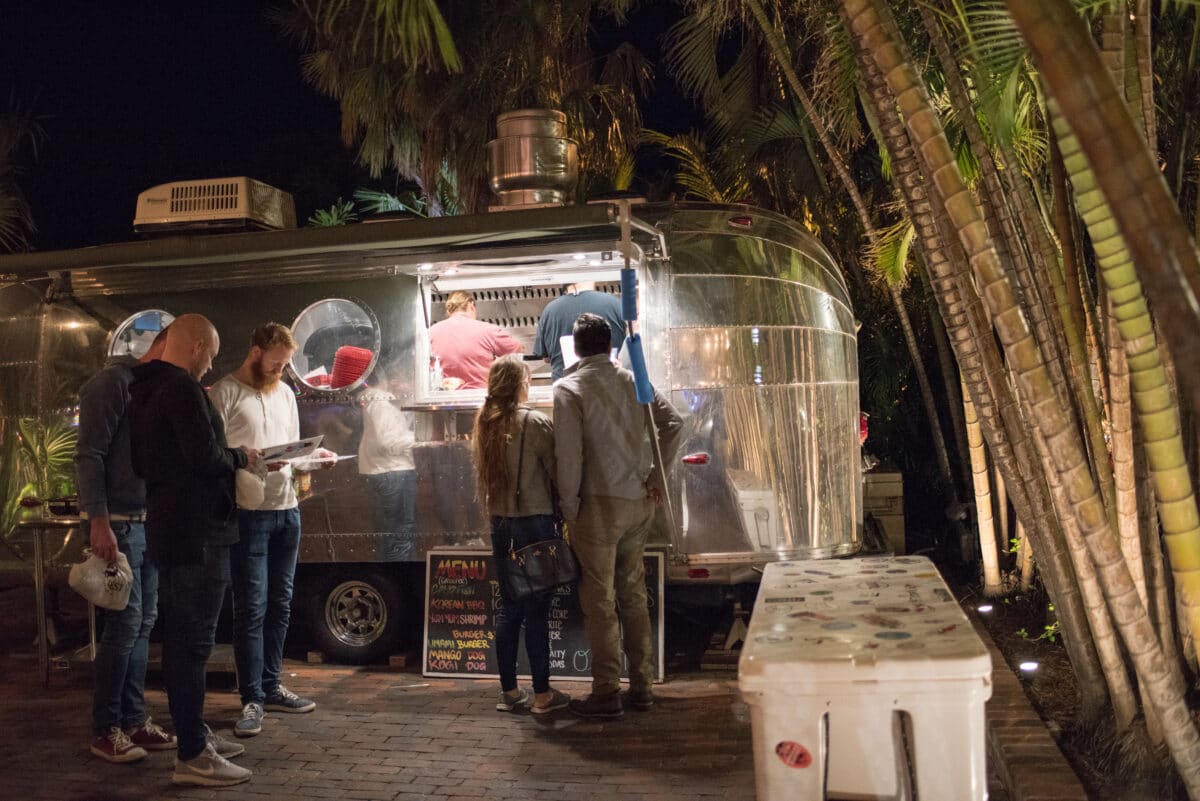 24. Attend a local sporting event. Whether your hometown has a professional team, semiprofessional team, or no team, get out and support your local athletes! You can even attend a high school game at your alma mater. That might be a fun way to reminisce about your high school years!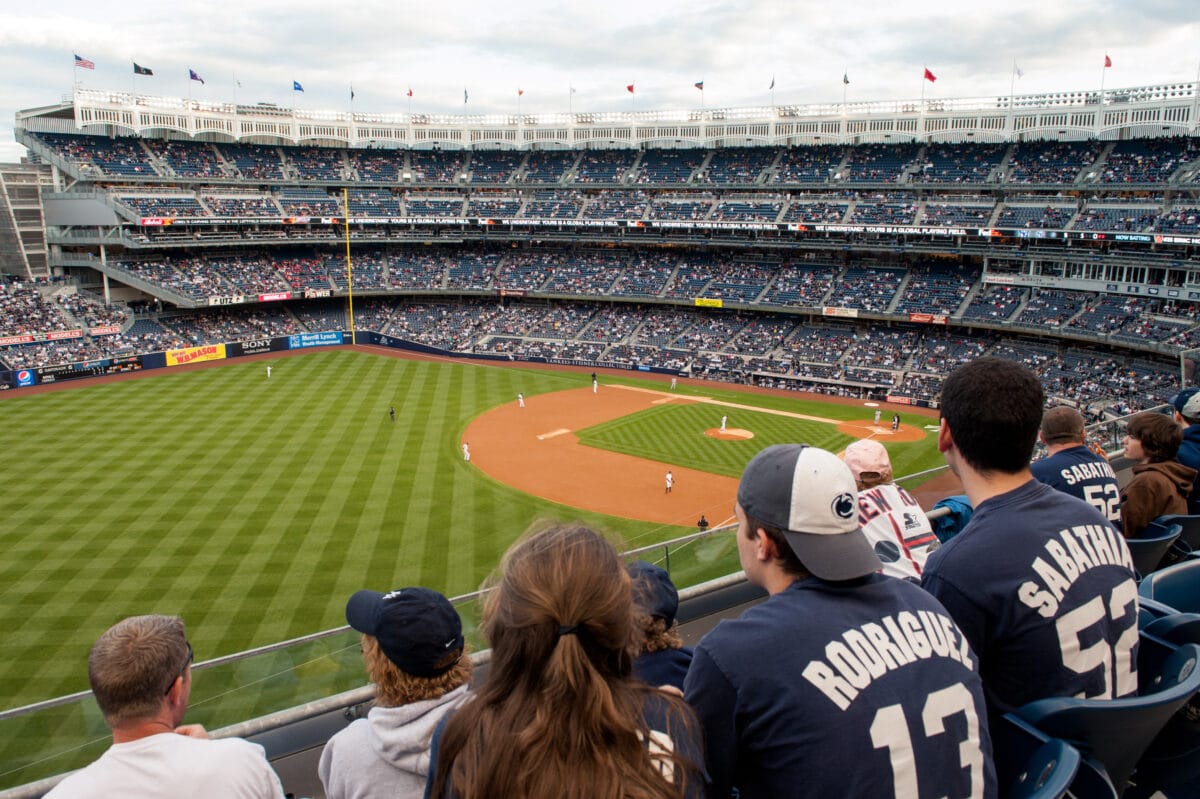 25. Play games together. We have plenty of game night options for you, including game nights with friends! If you're looking to have a night as just the two of you, we have got you covered for that, too! Check out our Top Best Two-Player Card Games & Board Games.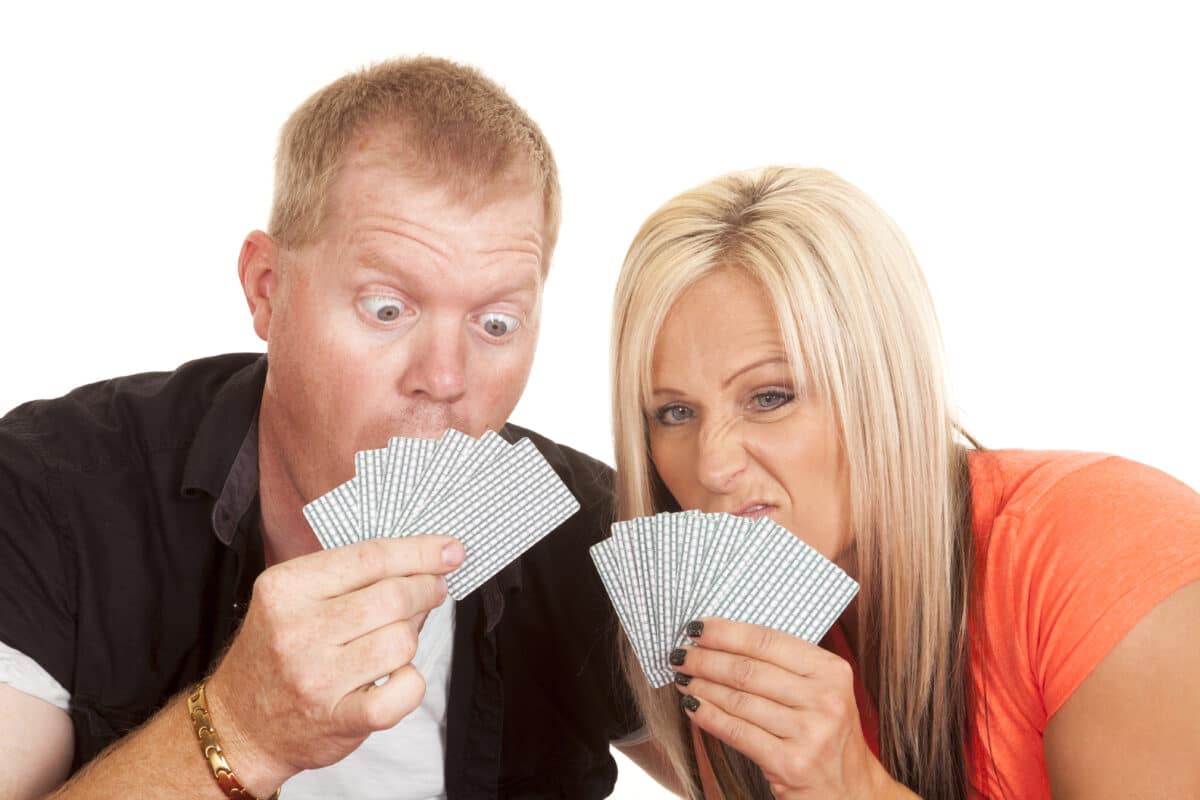 26. Go swimming. Most cities have an outdoor, local pool or an indoor recreation center! If you're feeling adventurous, consider locating a water park!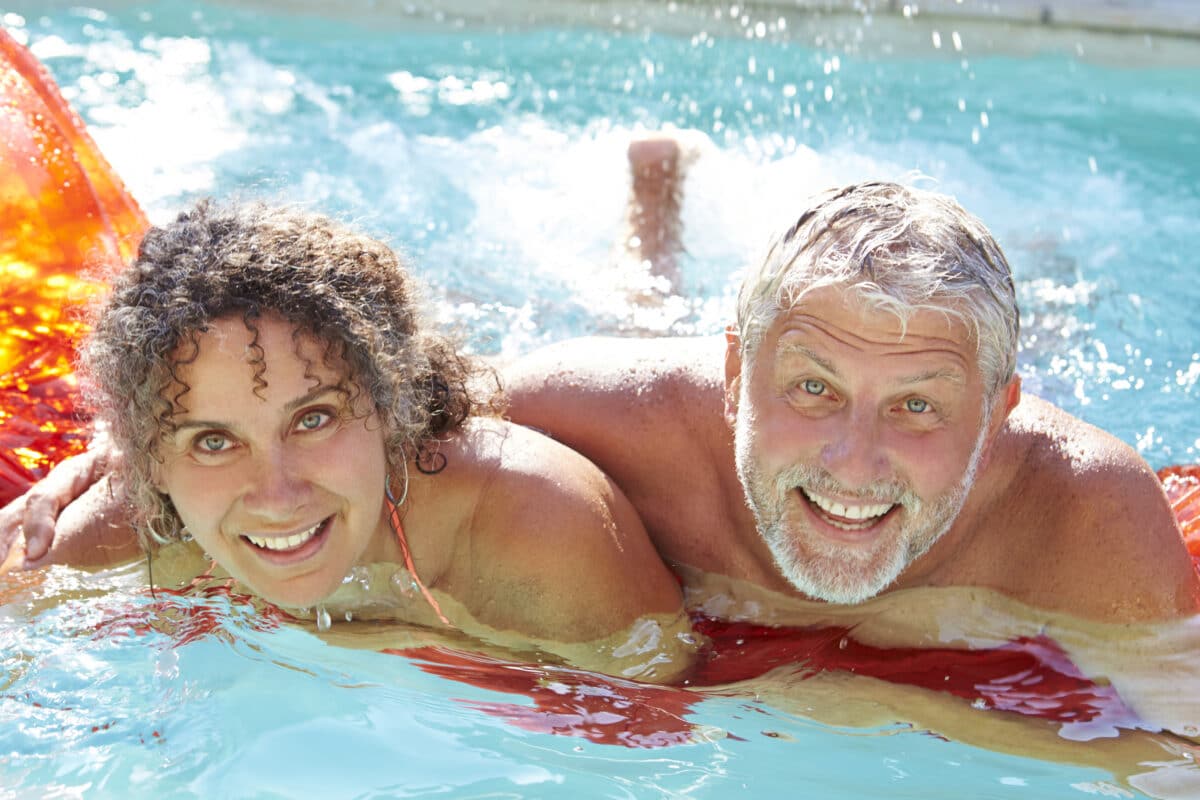 27. Go to a drive-in movie. If you can't find a drive-in movie location near you, make your own with this adorable drive-in movie date!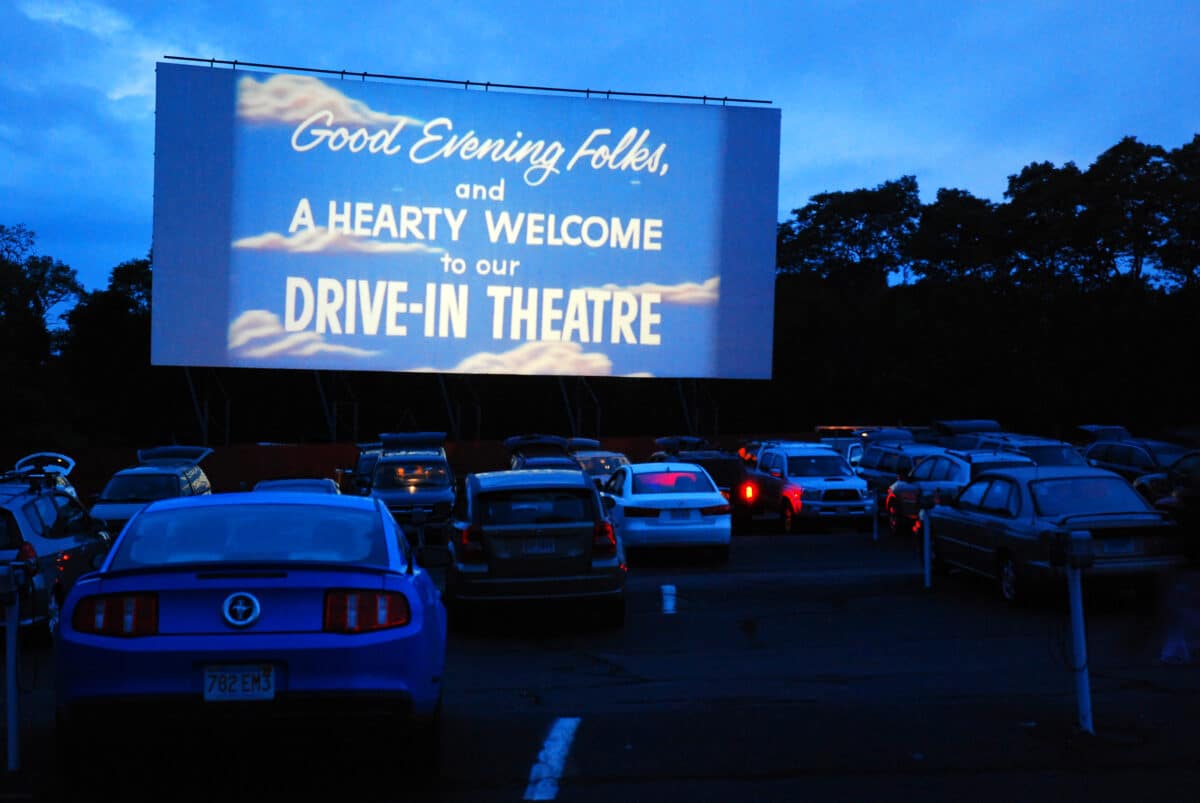 28. Enjoy an ice cream shop date together. Head to a local ice cream shop and if they offer samples, try as many as you can! Or, surprise your spouse with a flavor combination that you pick for them! Have your sweetie do the same for you. Yum!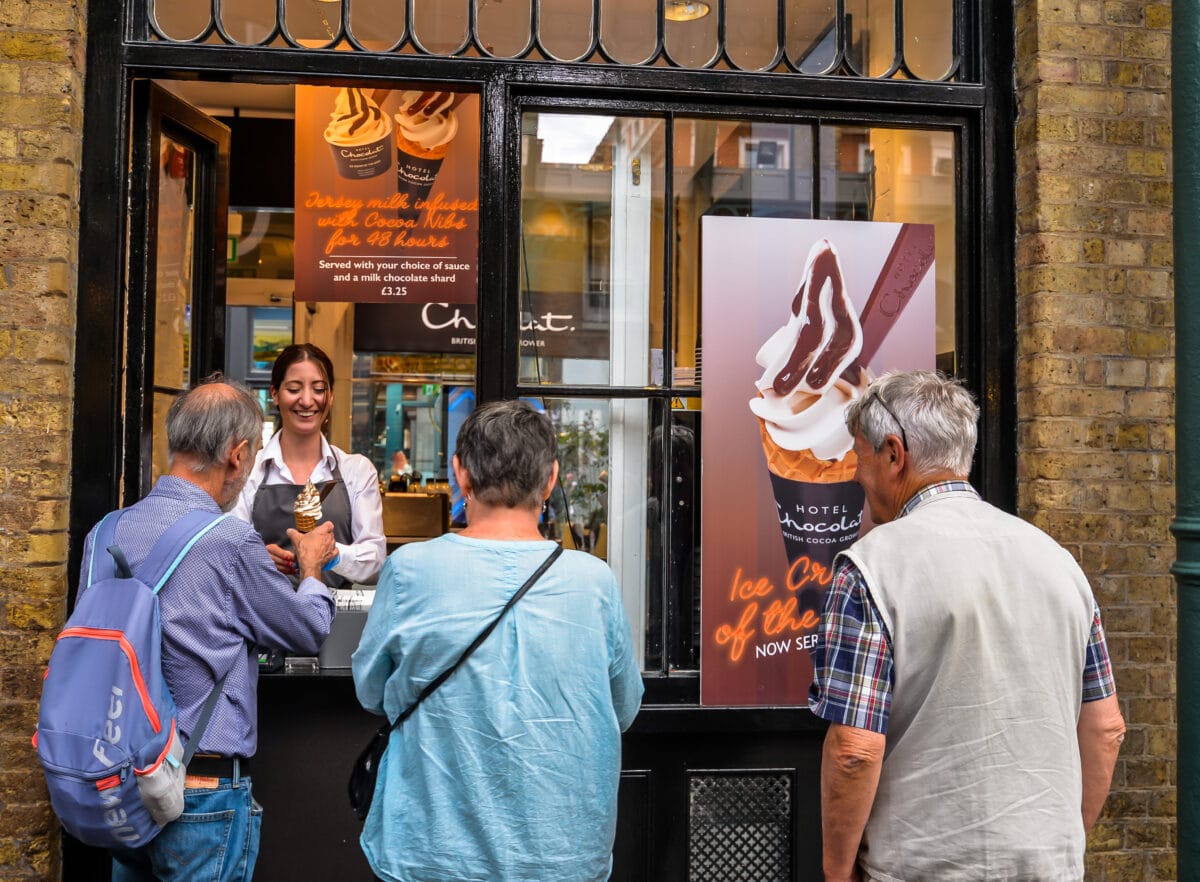 29. Go shopping for date night. To make it fun, each of you has $10–$20 to spend on each other. Go to your favorite store, split up, and surprise your sweetie with the things they love! It will be so fun seeing what your spouse comes up with!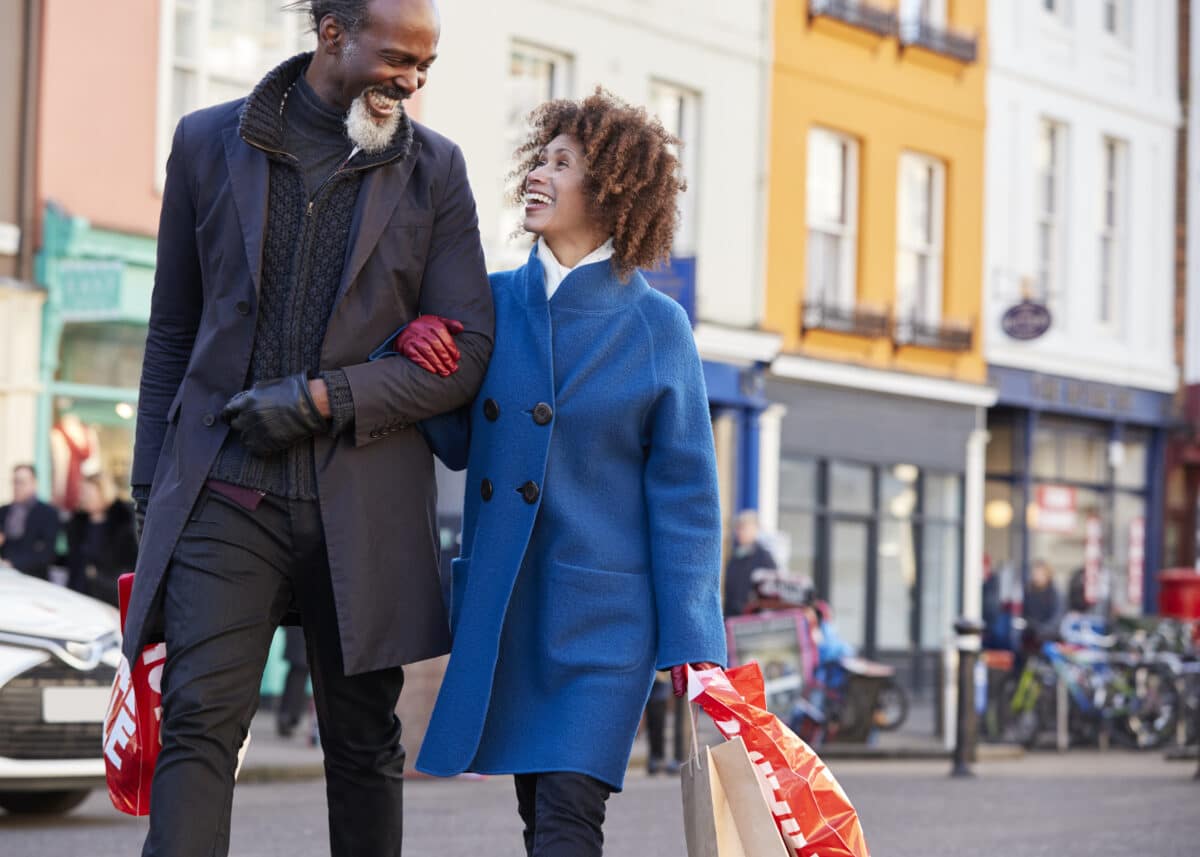 30. Host a potluck dinner party with friends. Assign each couple an item to bring for dinner, and set a date and time! Nothing better than enjoying the company of friends while eating delicious food, right?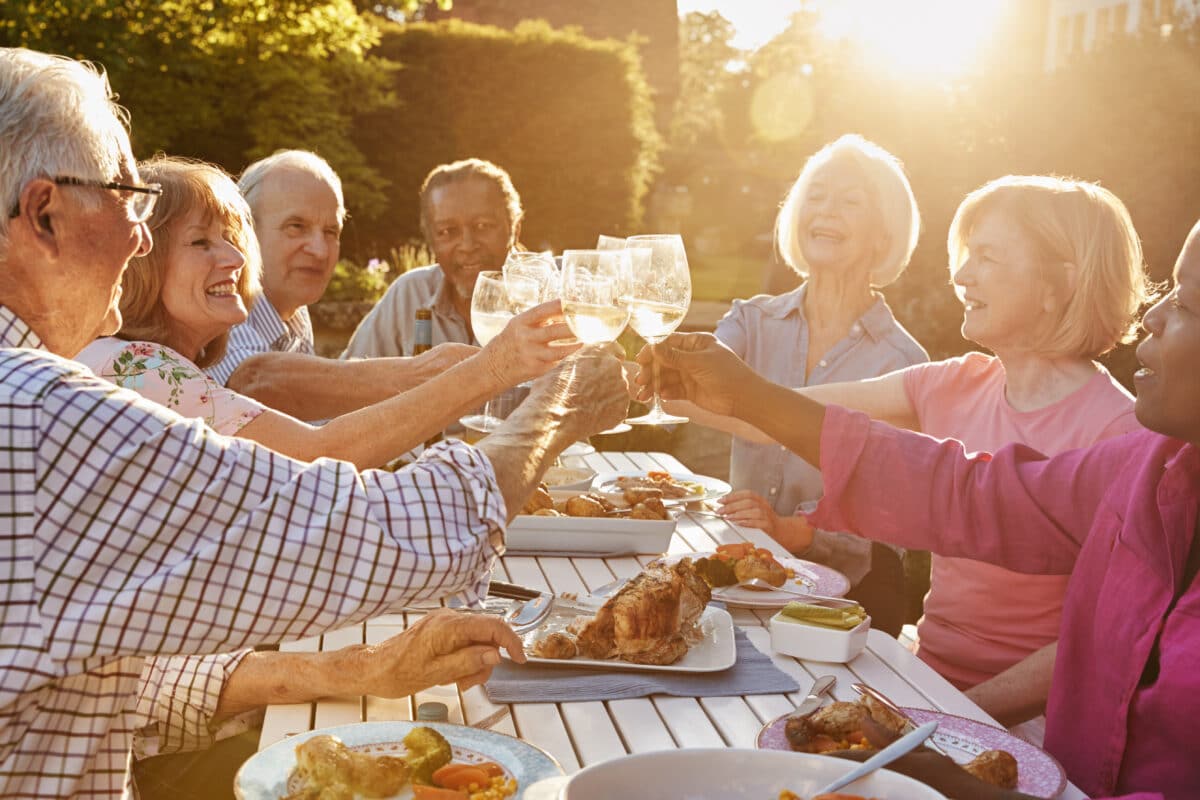 We hope you know that you don't need to plan anything extravagant or expensive as an empty nester in order to connect with your spouse. This is why most of these date night ideas are centered around activities for just the two of you while also being budget-friendly.
The bottom line is this: date night is always important, no matter what stage of life you are in.
We hope these ideas will inspire you and your sweetheart to plan an epic date night together! Enjoy!