Fun Things to Do in Charlotte, NC
Do you live near or are you planning on visiting the third fastest-growing major city in the United States? Yes, we're talking about Queen City, baby! When looking for things to do in Charlotte, NC, we've totally got you covered! We have a HUGE list of 60 fun things to do in Charlotte, NC, for families and couples! What are you waiting for?! It's time to get your scroll on!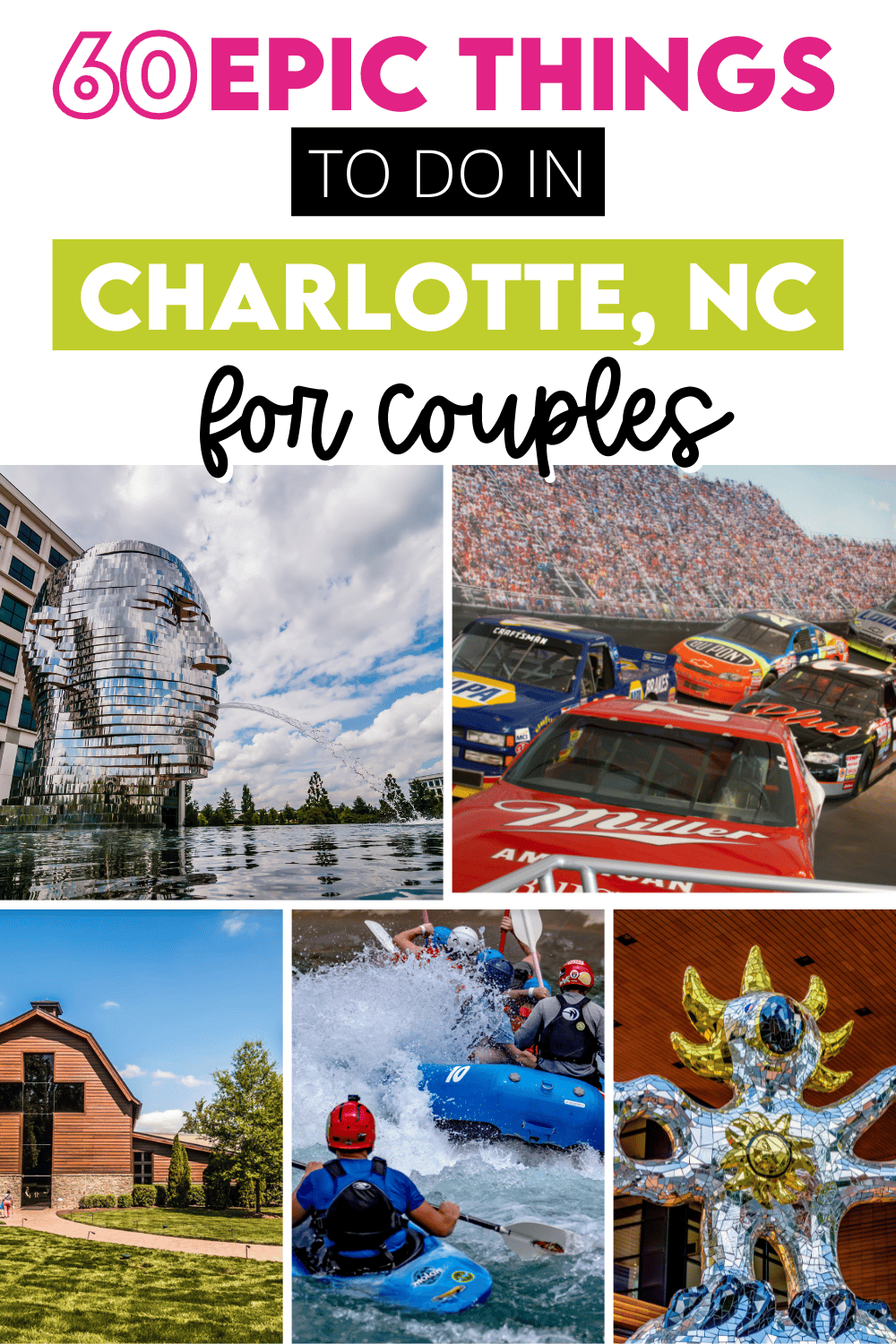 Disclaimer: This post contains affiliate links. To learn more about 'em, click here.
Table of Contents
Things to Do in Charlotte, NC, for Families
1. Carowinds: If you are a thrill-seeking family, then get ready to scream! This 400-acre amusement park has it all—roller coasters, water park slides, live entertainment, and so much more!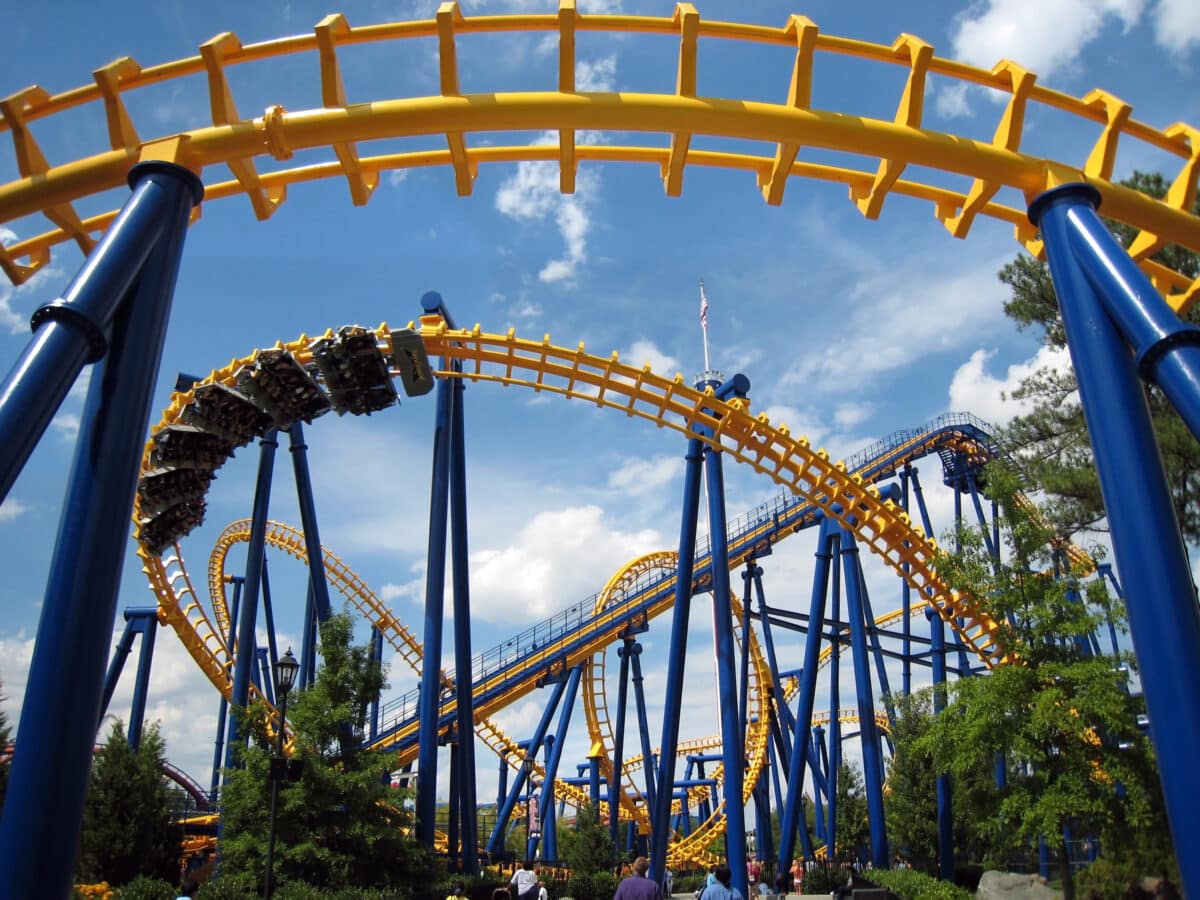 2. K1 Speed Indoor Kart Racing: While visiting the Hollywood of Nascar, make sure to let your little ones in on the racing fun! These go-karts will make winners out of any parents!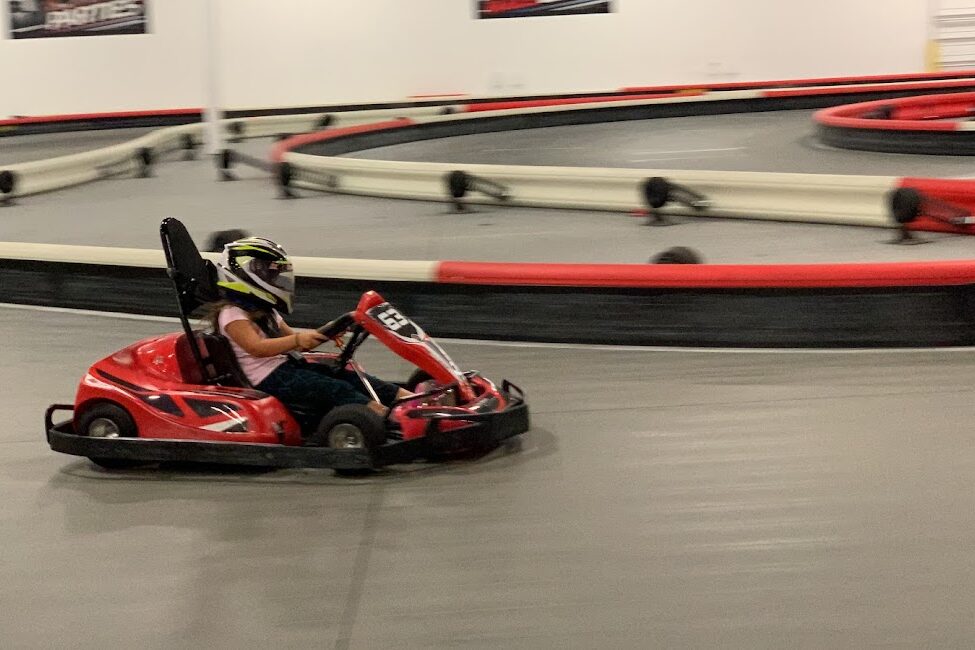 3. Zootastic Park: With both walk-around and drive-through sections, this zoo has it all! See exotic animals such as lions, tigers, and bears—Oh my! (Actually, we aren't sure if they have any bears at the Zootastic Park, so you better grab a cute stuffed bear beforehand for your kiddos!)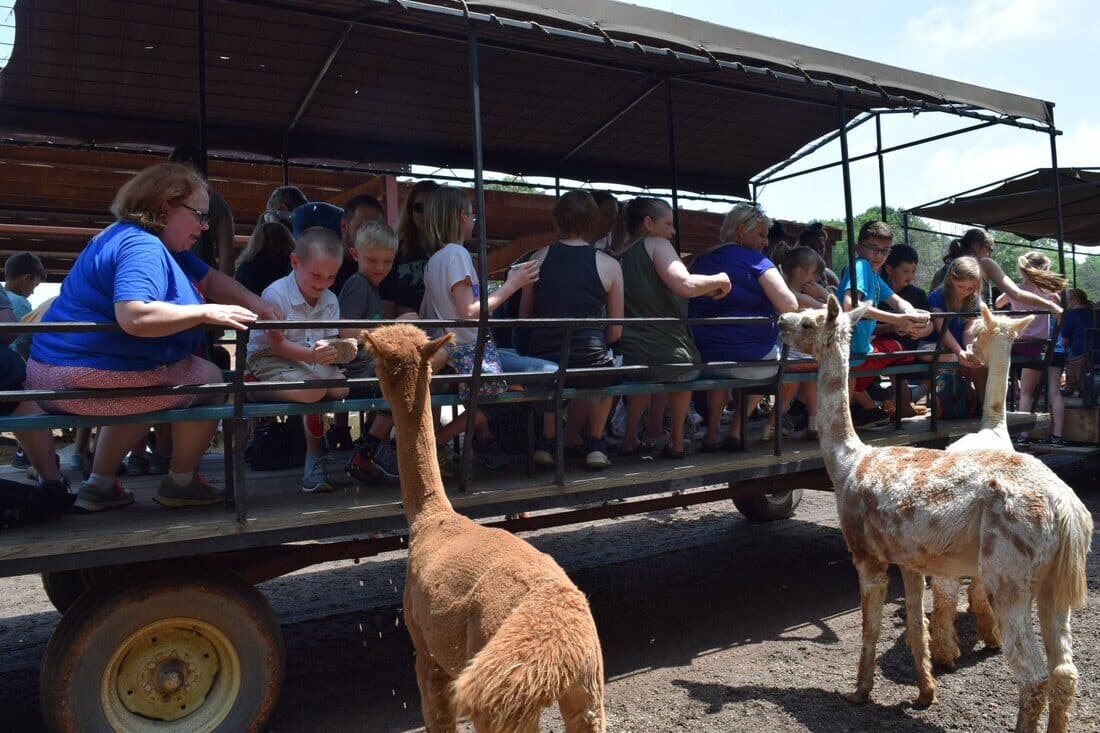 4. Frankie's Fun Park: Your family will just love the variety of attractions at Frankie's Fun Park! From arcade games and bowling to mini golf and bumper cars, we're sure your family will have lots of FUN! (After all, fun is in the name of the park, right?)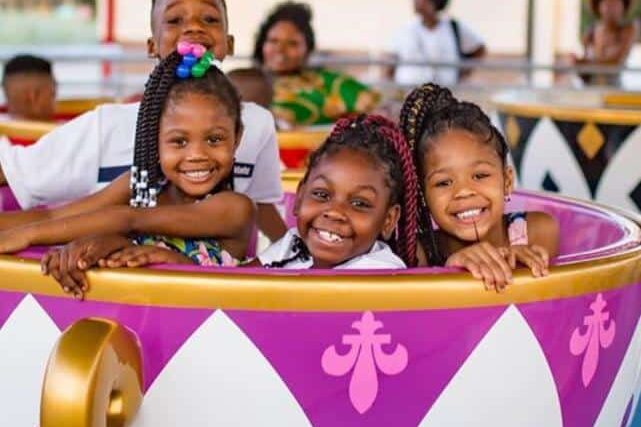 5. SEA LIFE Charlotte-Concord Aquarium: This is not just like any old aquarium experience! Check out the SEA LIFE Charlotte-Concord Aquarium for a unique Augmented Reality (AR) experience that will help you sea everything in a brand-new way! Check out their website for more info!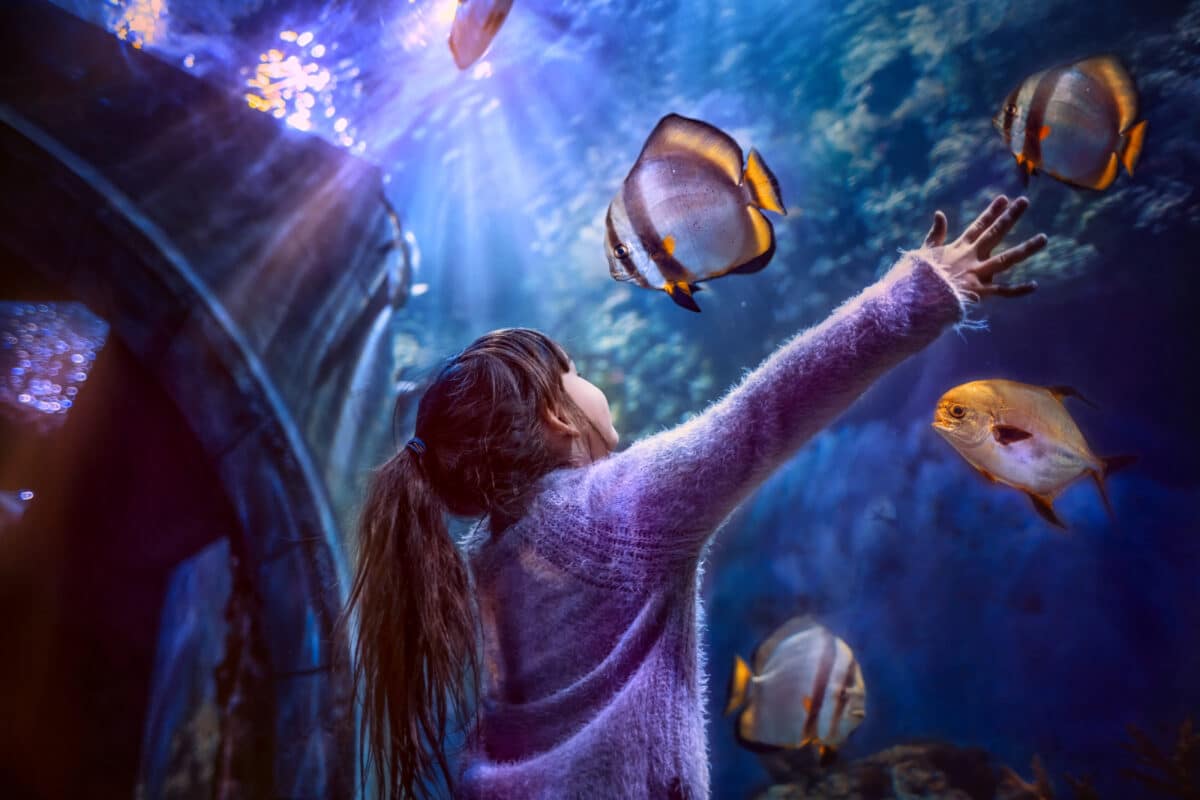 6. Lazy 5 Ranch: This privately funded ranch has been operating for over 35 years and is known for its exotic animals! Drive through on your own, walk around the petting zoo, or take a wagon ride through the park and help feed the animals!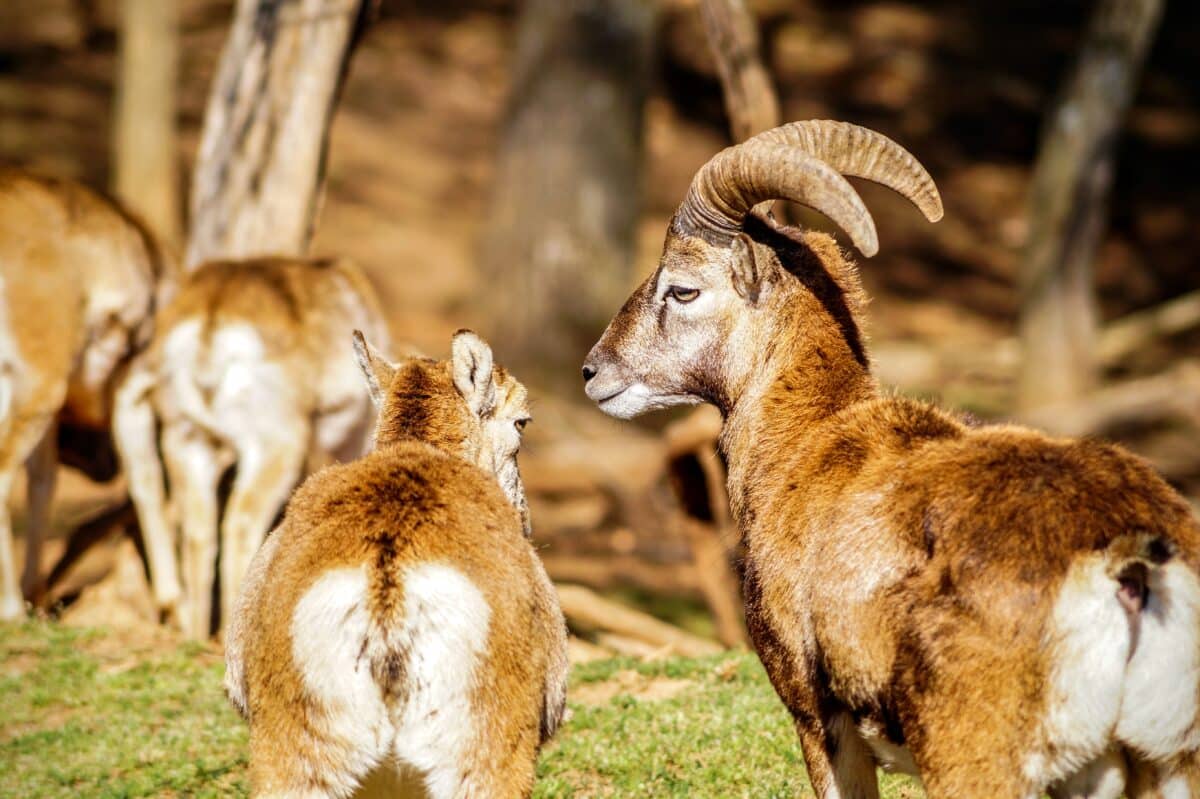 7. ImaginOn: Known as the number one children's library in the United States, ImaginOn is perfect for every book-loving family! With its many programs and unique environments, this 102,000-square-foot facility is sure to engage even the most reluctant of readers!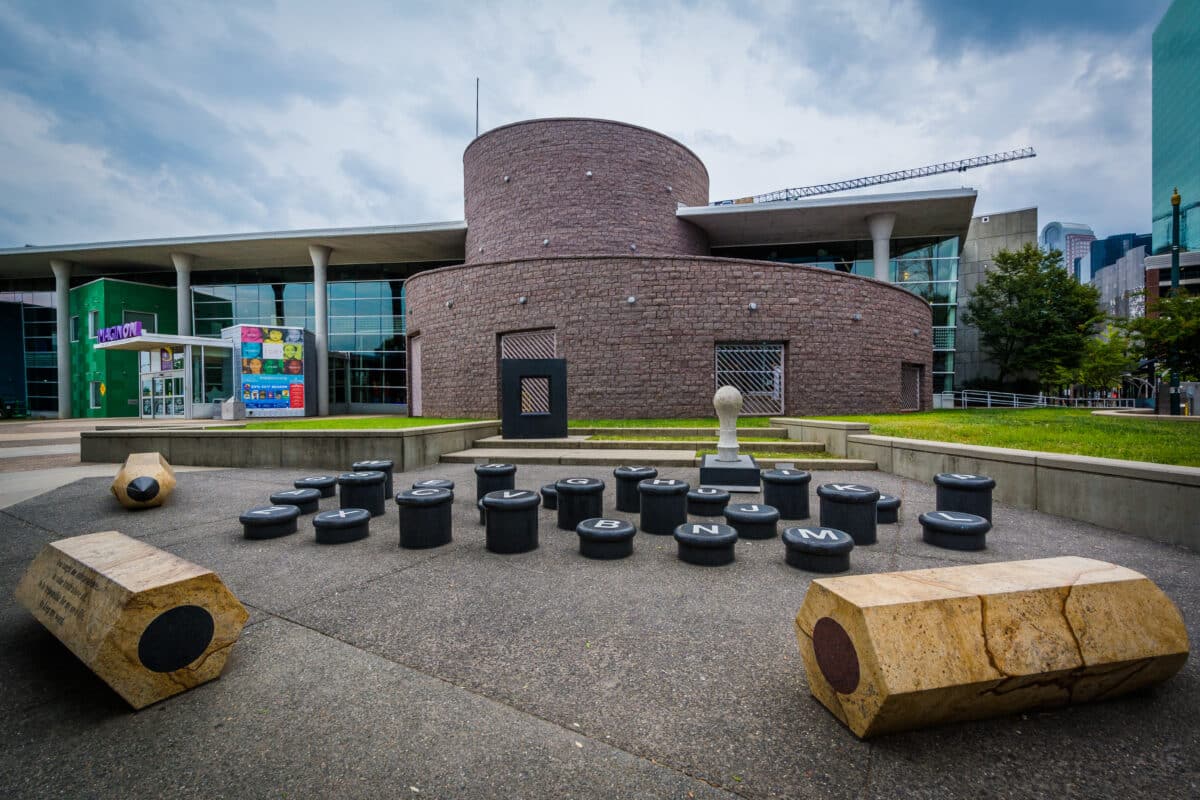 8. Discovery Place: Let your imaginations run wild at this immersive, hands-on science museum! You could even pick up a cool science kit for the little mad scientist in your family!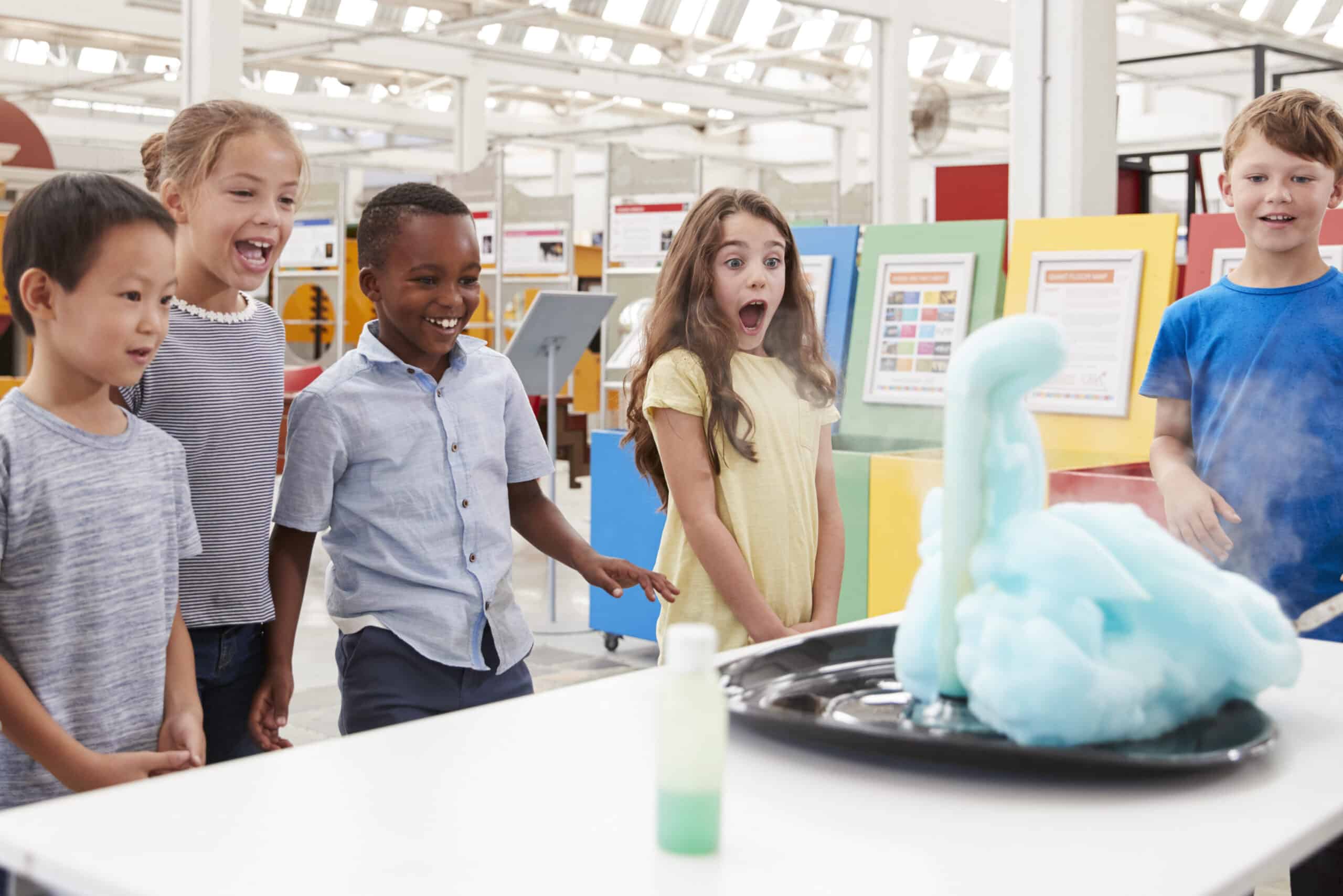 9. Carolina Raptor Center: Do you love birds? Have you ever wanted to walk on a three-quarter-mile trail through a facility that houses over 30 birds of prey? Then, you're in luck! Visit the Carolina Raptor Center website for operating hours and ticket information!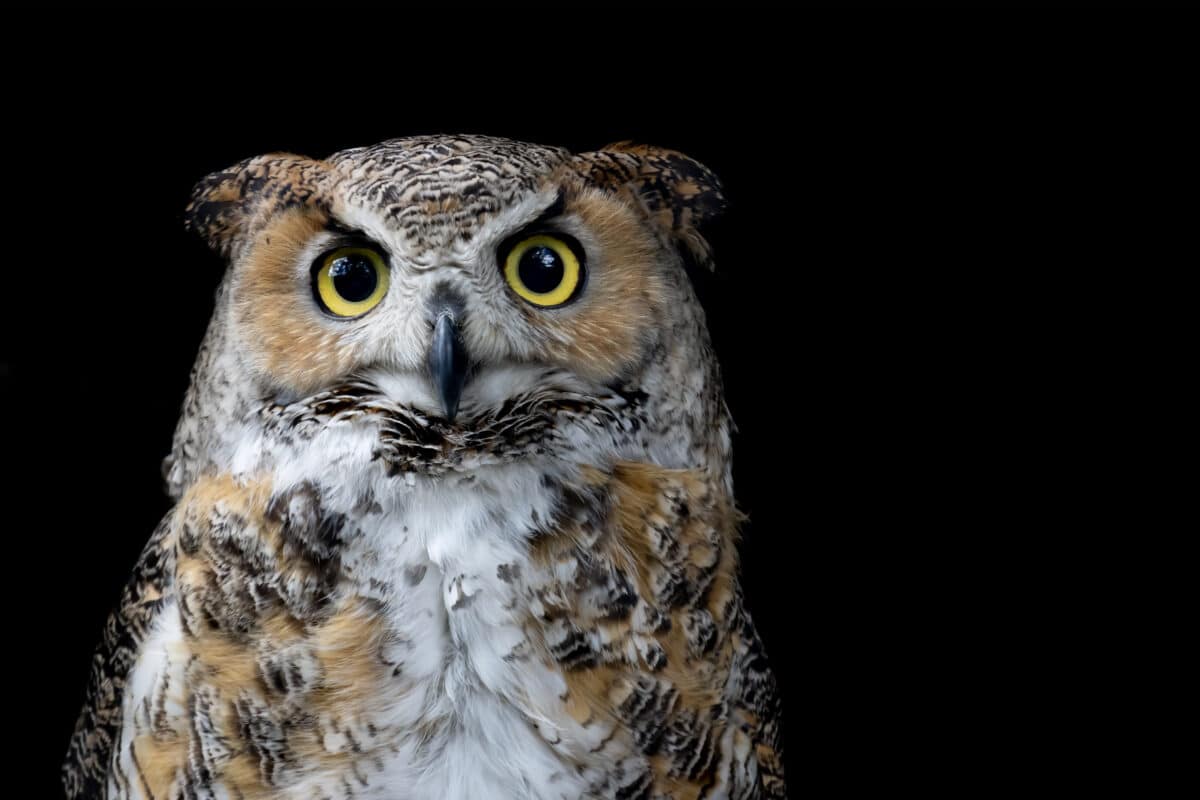 10. Daniel Stowe Botanical Garden: When looking for things to do in Charlotte, NC, are you more drawn towards nature? If so, then the Daniel Stowe Botanical Garden is for you! Don't forget to check out their holiday lights if you visit during the winter months!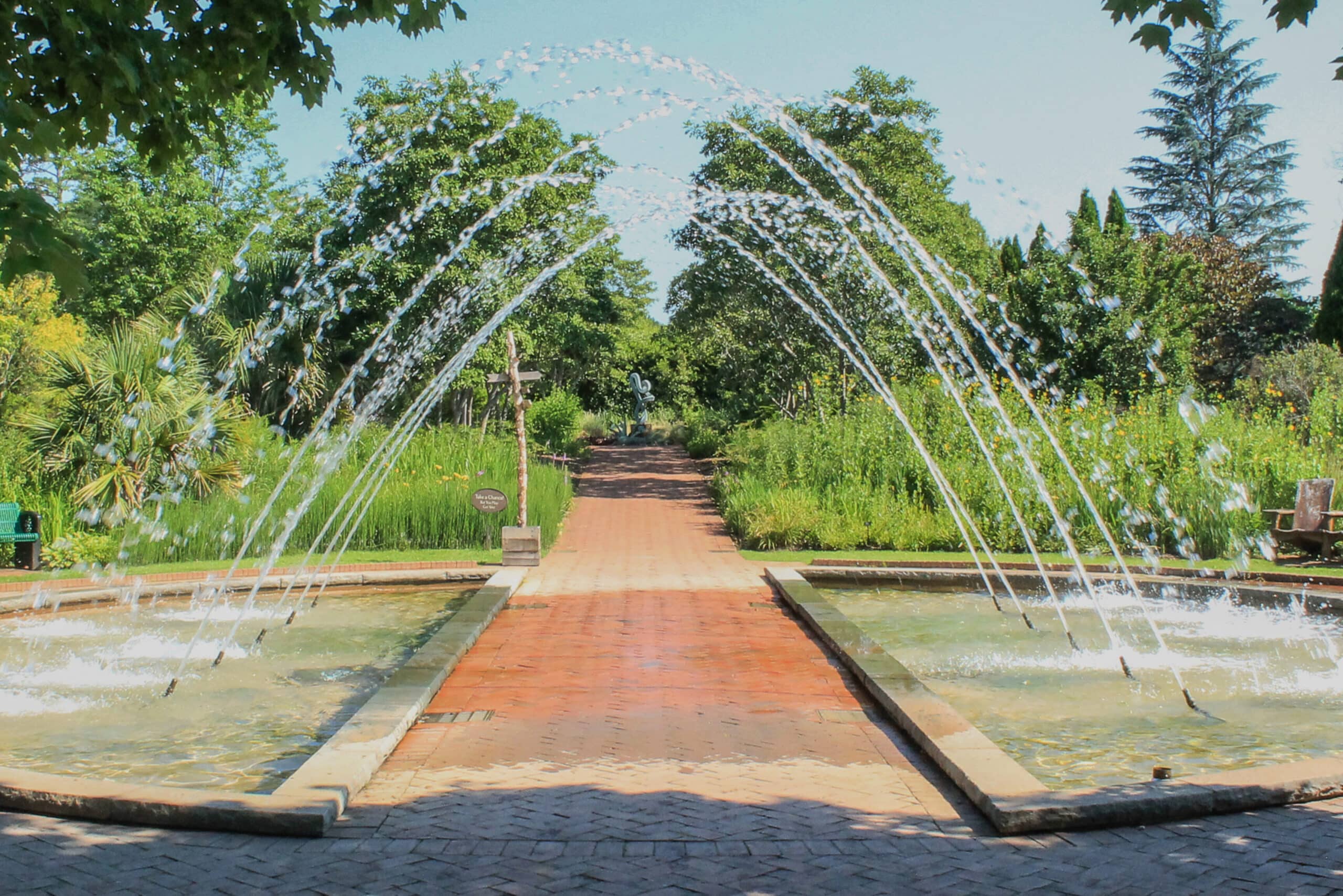 11. Charlotte Douglas Airport Overlook: This is actually a really popular pastime for people visiting Charlotte, NC. Not to mention, any family with little boys has watched the movie Planes on repeat, right? This is definitely a must-see for young and old aviation enthusiasts.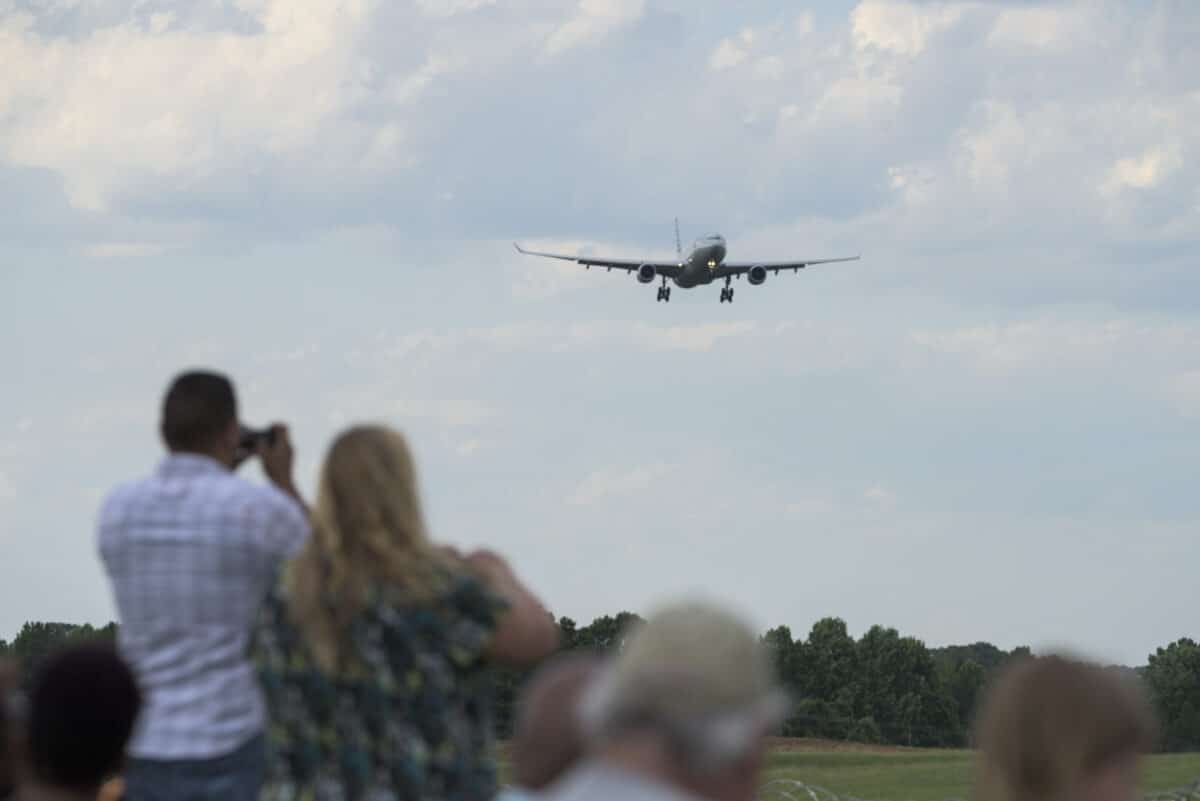 12. Tiger World: This zoo is different in that it is dedicated to the conservation of all threatened and endangered animals. They offer educational learning tours and allow visitors to see the big cats eat, sleep, play, and swim in a natural setting. Grab a cool tiger backpack before your trip to double as a souvenir and bag to hold your lunch!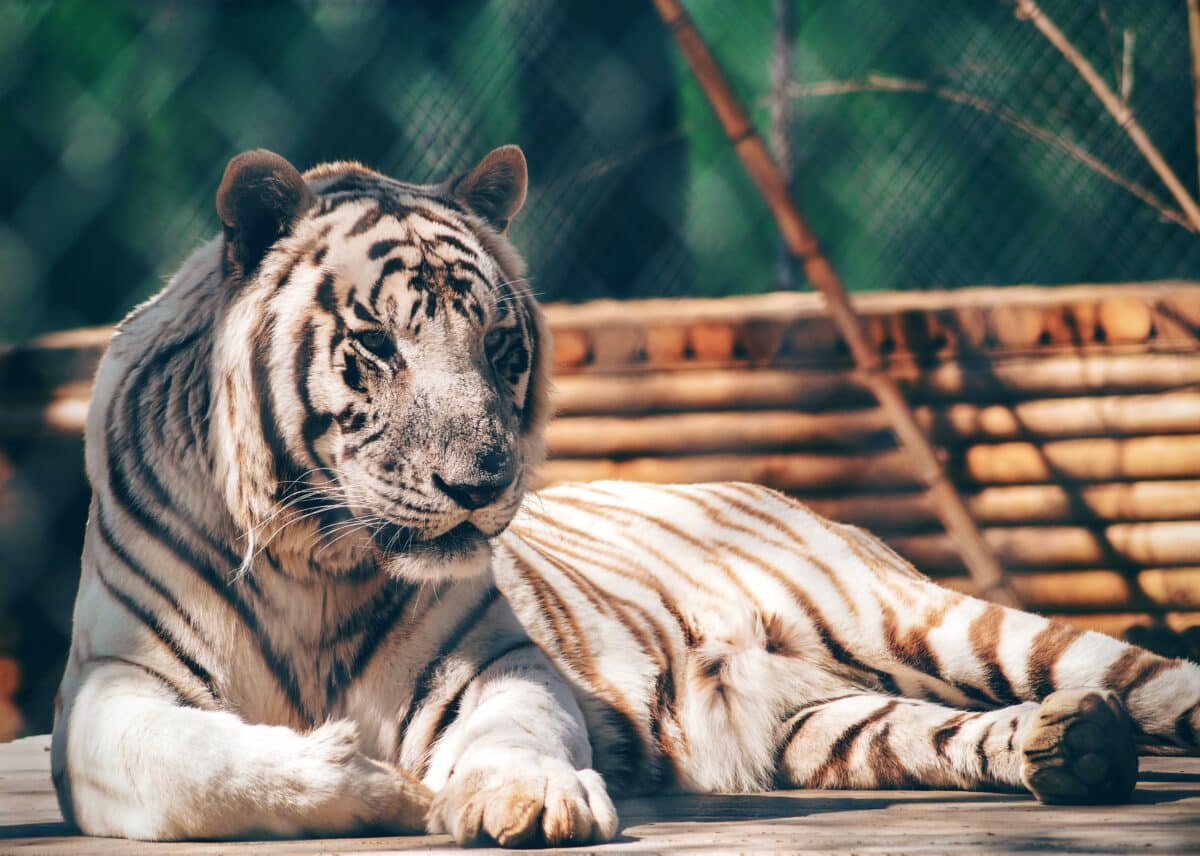 13. Wing Haven Garden and Bird Sanctuary: Can your family not get enough of plants and birds? This beautiful sanctuary is the perfect place to get away from the sights and sounds of the city.
Sporty Things to Do in Charlotte, NC
14. Carolina Panthers: Where are all our sports fans at?! You totally won't regret spending several hours cheering on your favorite NFL team. Get in the football mood beforehand with our Football Movies Date!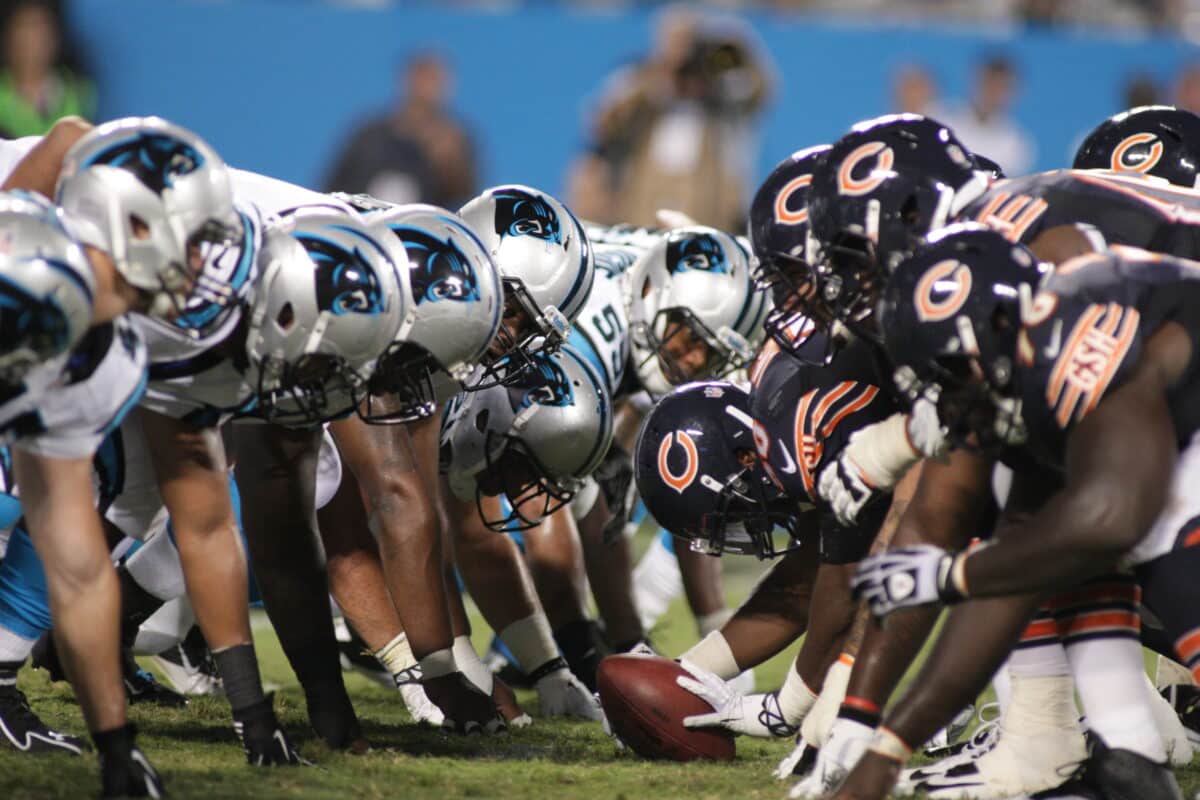 15. Hendrick Motorsports Complex: Located just one mile from the Charlotte Motor Speedway, this motorsports complex and museum is essential for the NASCAR lover in your life!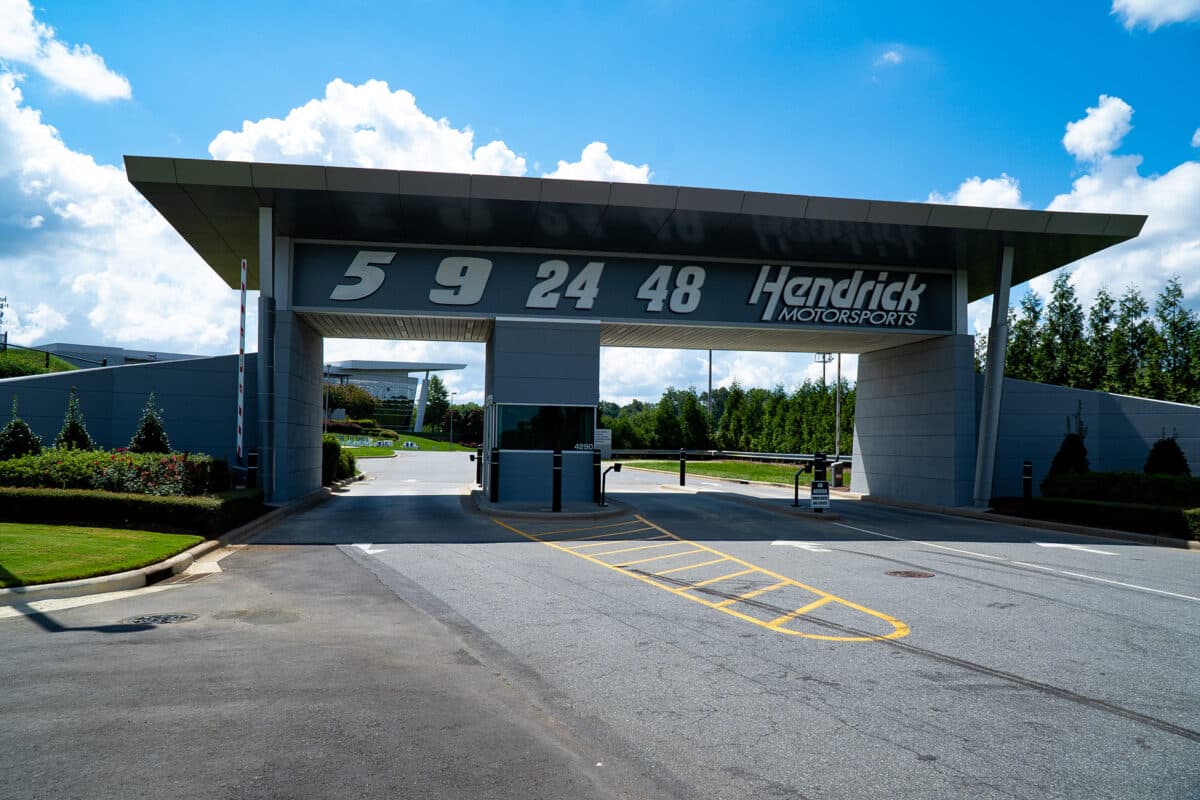 16. Truist Field: Root, root, root for the home team, the Charlotte Knights, when you visit Truist field. When the Minor League baseball team is not playing, the field hosts other events, such as holiday lights. Check out their website for more information!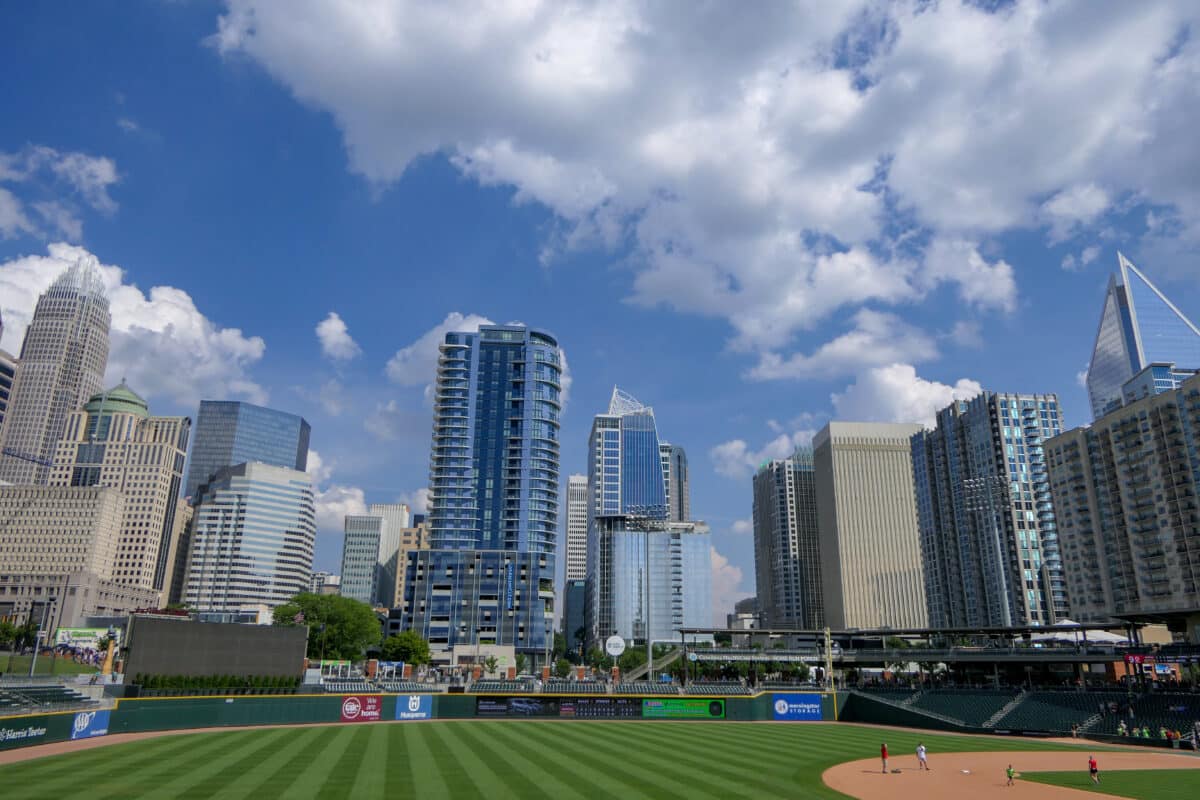 17. Charlotte Motor Speedway: Feel the need for speed? Look no further than the Charlotte Motor Speedway, a must-visit for NASCAR enthusiasts! Don't forget to protect those ears with some ear muffs or plugs!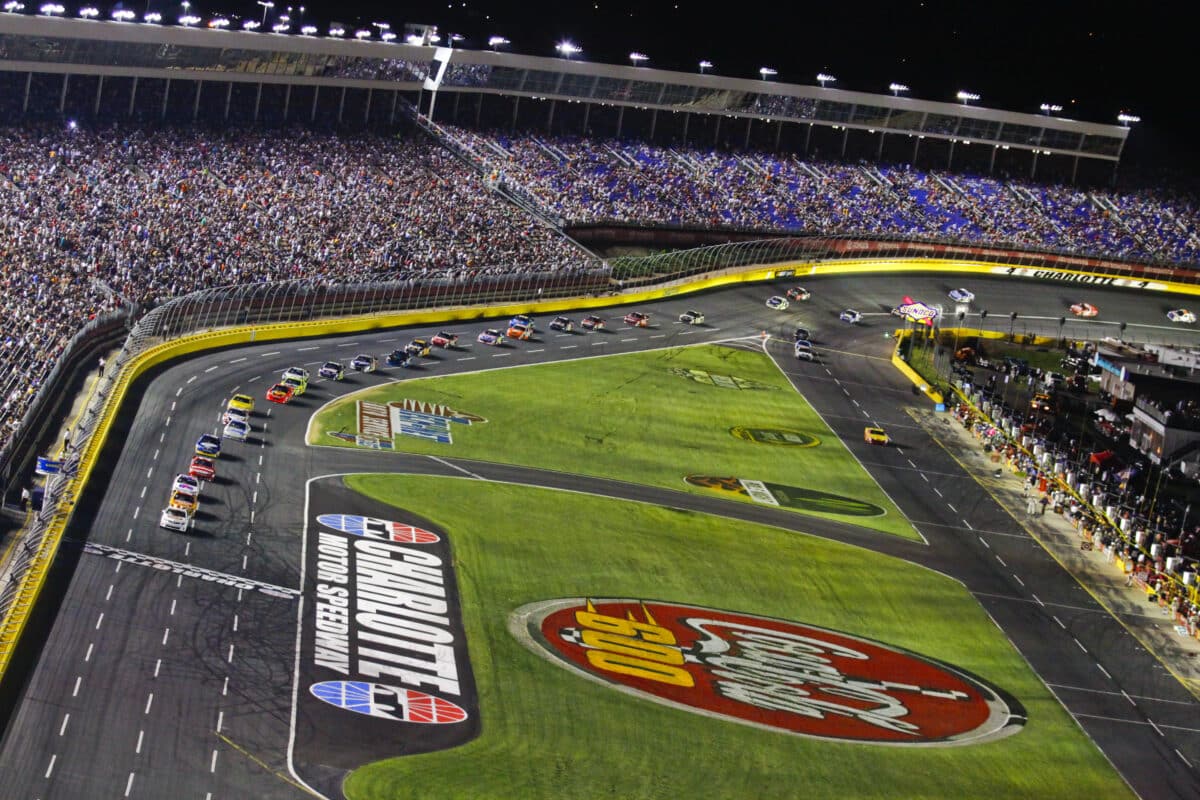 18. Charlotte Hornets: Enjoy a day out indulging in America's favorite pastime with your sweetie and cheer on the Charlotte Hornets! Trivia time: Did you know that Charlotte's other nickname is the "Hornet's Nest?" This nickname comes from a quote by General Cornwallis during the American Revolution when he called Charlotte a "Hornet's Nest of Rebellion." It's true, and it's also where the team got its name!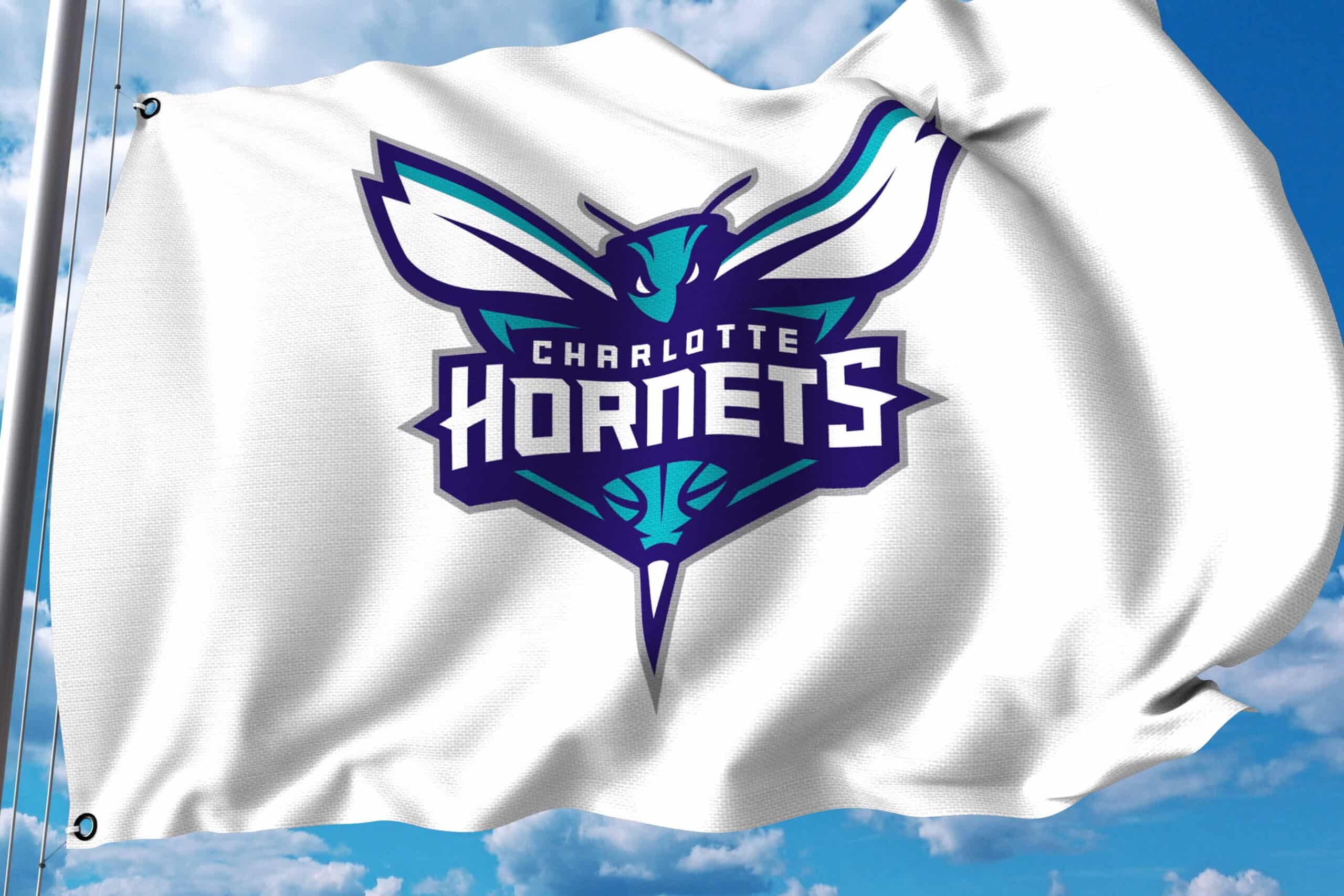 19. zMax Dragway: If you're looking for bucket-list things to do in Charlotte, NC, for couples who love motorsports, this is it! The best part? Your pass allows you to walk right up to the cars!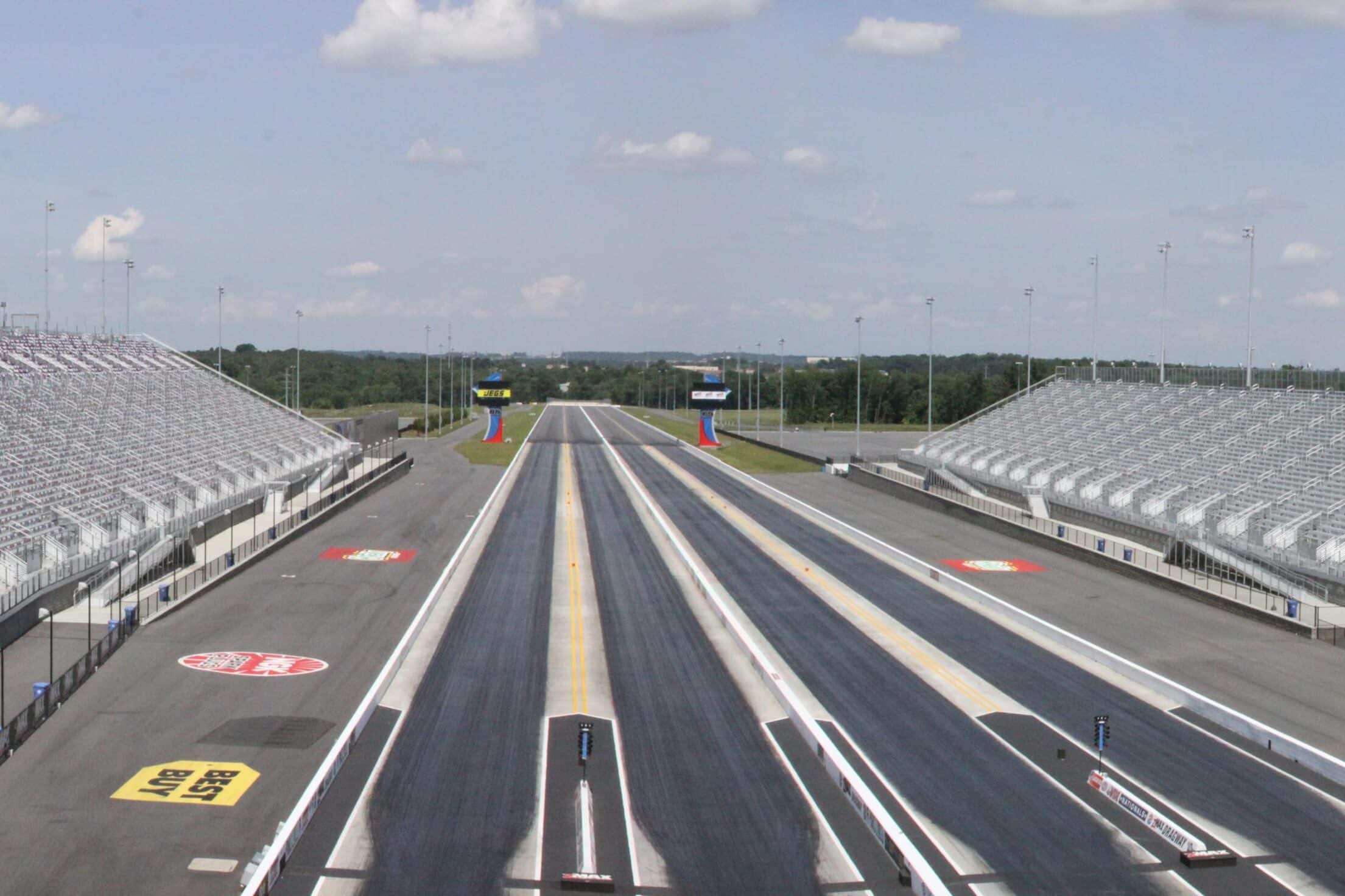 20. Golfing: Golfing is huge in North Carolina, with 26 courses in Charlotte alone! So go put on your golf attire and grab your clubs because it's time to par-tee!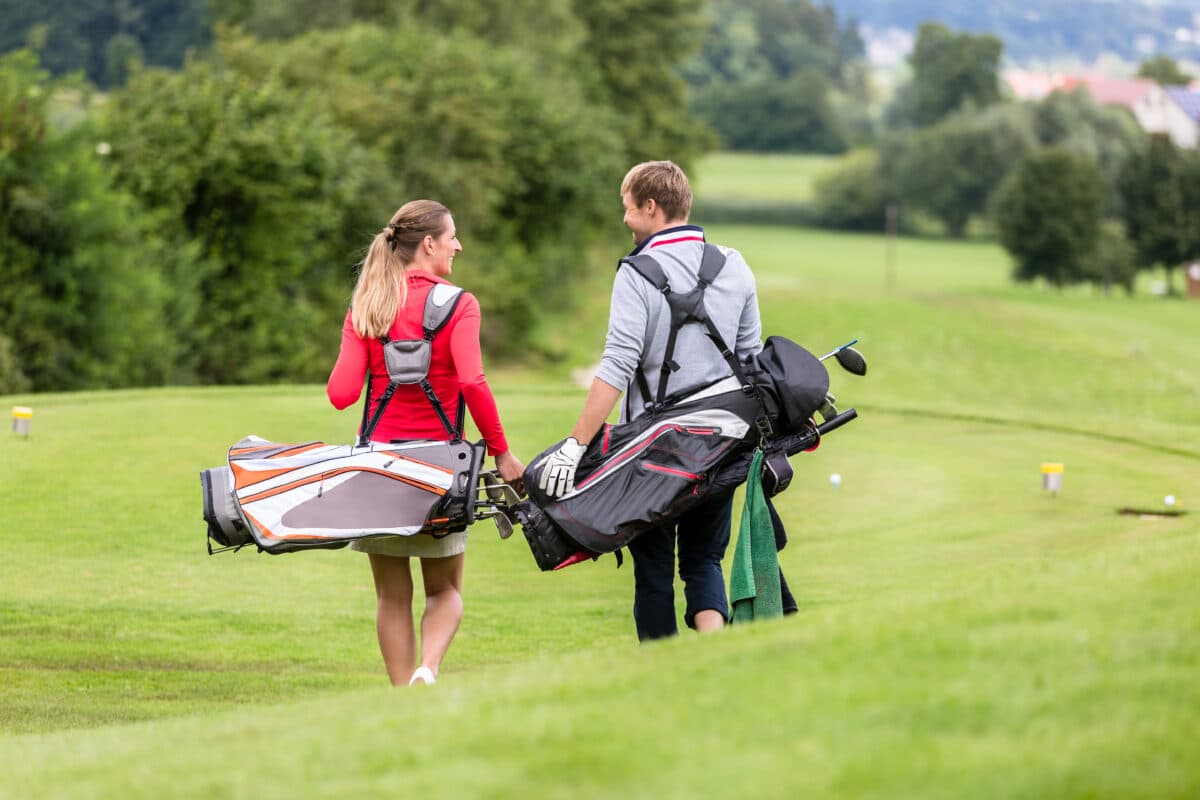 Unique and Adventurous Things to Do for Couples
21. U.S. National Whitewater Center: Epic. It's really the only way to describe this amazing location! Not only can you experience the whitewater rapids, but the facility also offers zip lining, mountain biking, and climbing!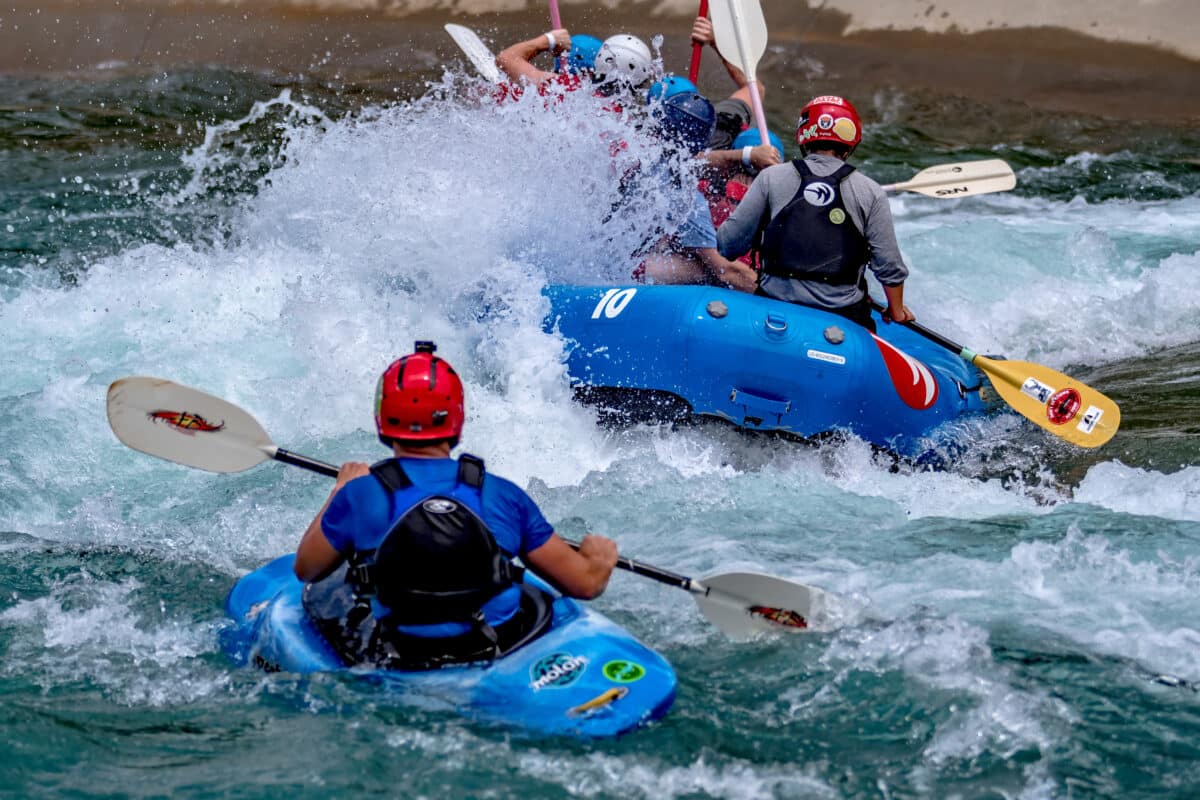 22. iFly Indoor Skydiving: Have you ever wanted to skydive but don't really want to leap out of an airplane? Check out iFly Indoor Skydiving and try a less-risky alternative!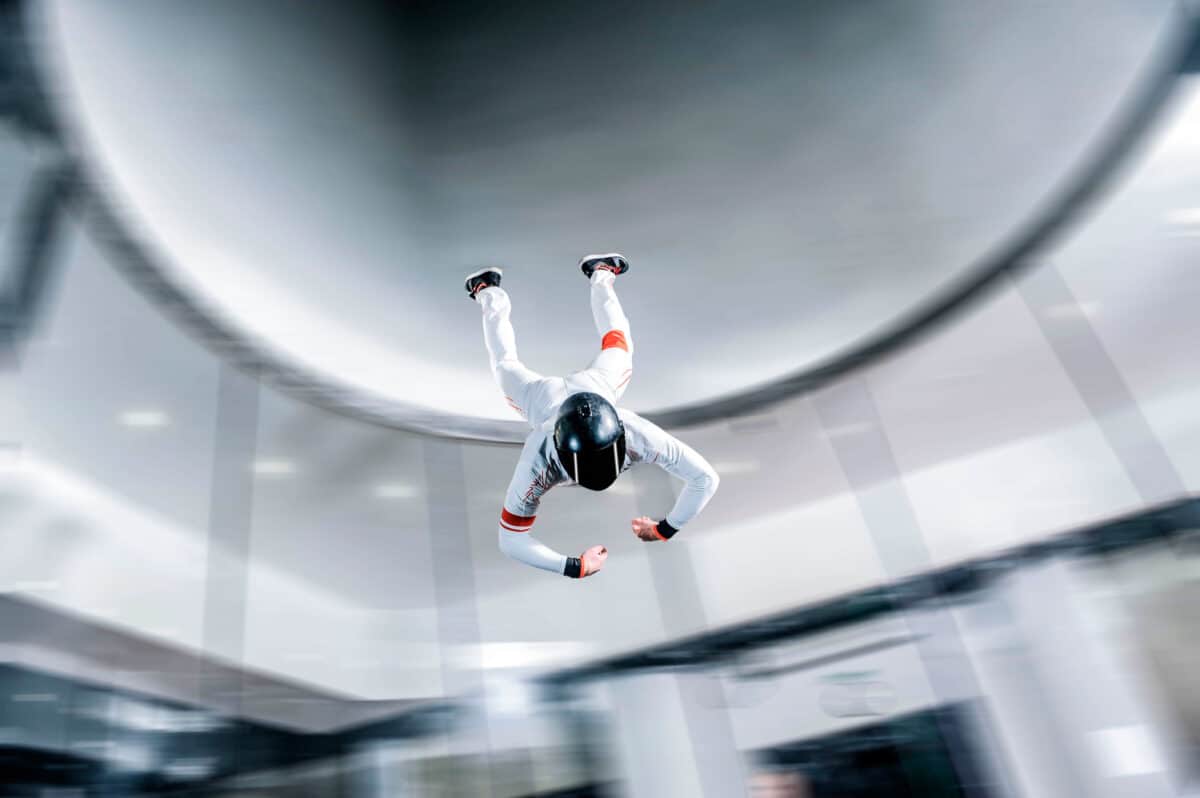 23. Cannon Water Adventures: Rent kayaks, canoes, paddleboards, and more from Cannon Water Adventures on Lake Norman for an adventurous day on the water!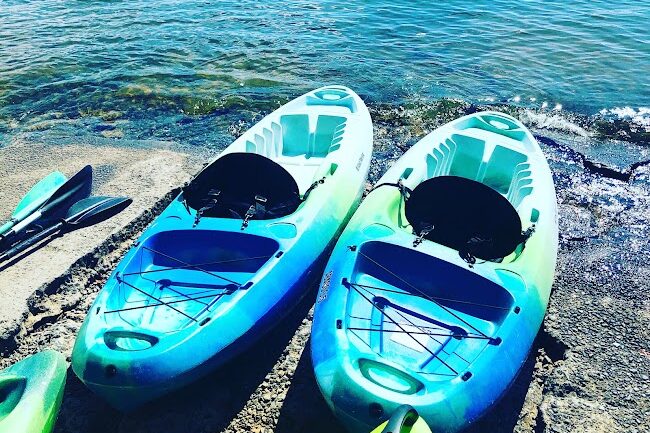 24. Richard Petty Driving Experience: You've seen the track, and you've walked around the museum, but your adventurous thirst for speed is still not quenched. Why not drive a real NASCAR race car by yourself?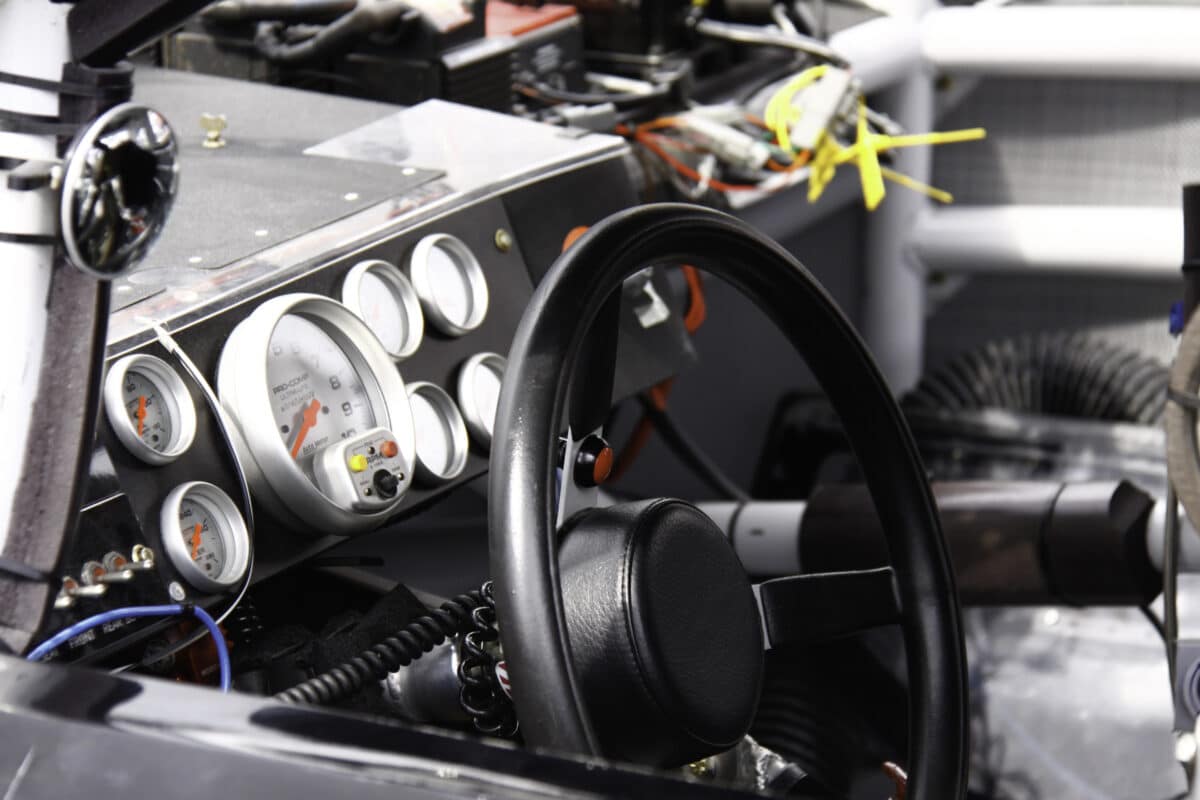 25. Glass blowing at Hot Glass Alley: File this under unique things to do in Charlotte, NC, for couples! Hot Glass Alley offers a glass-blowing date night experience complete with beverages and light appetizers.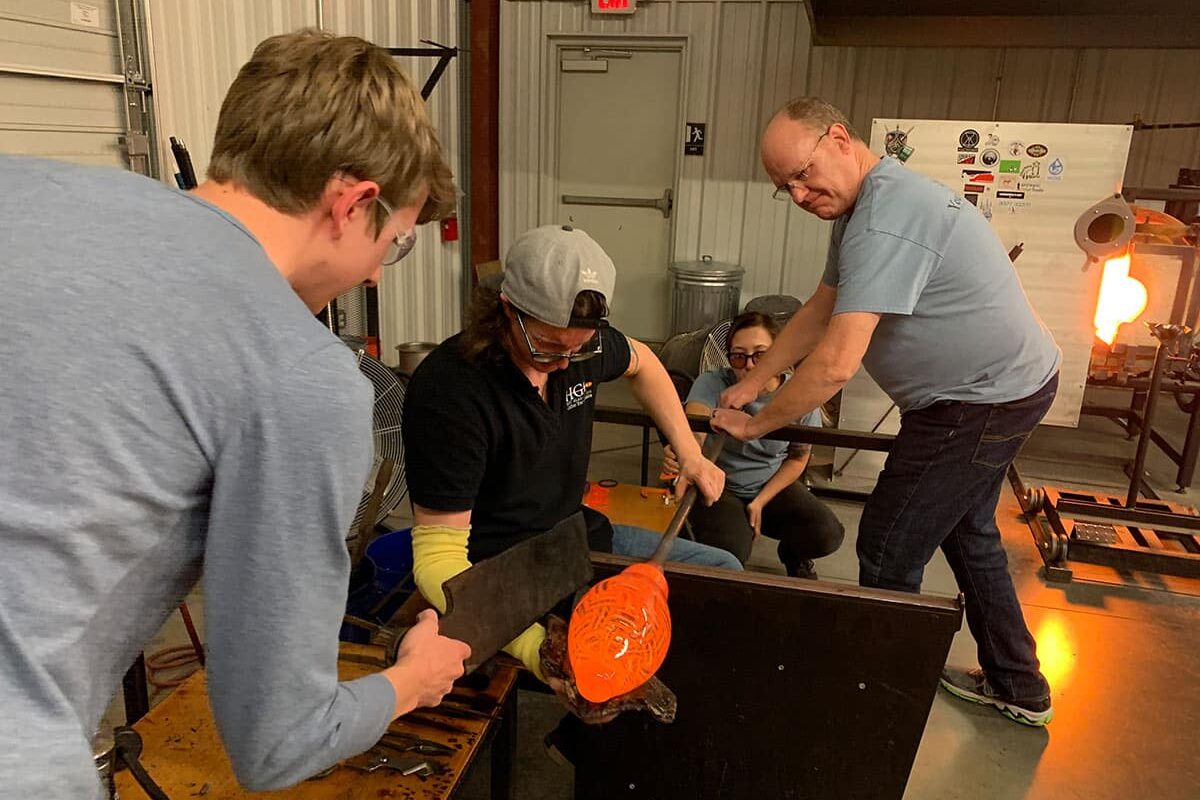 26. Carolina Renaissance Festival: If you're visiting Charlotte in the fall, be sure to take a step back in time and visit the Carolina Renaissance Festival. Here you'll see exciting jousting demonstrations, arts and crafts, and other interactive entertainment.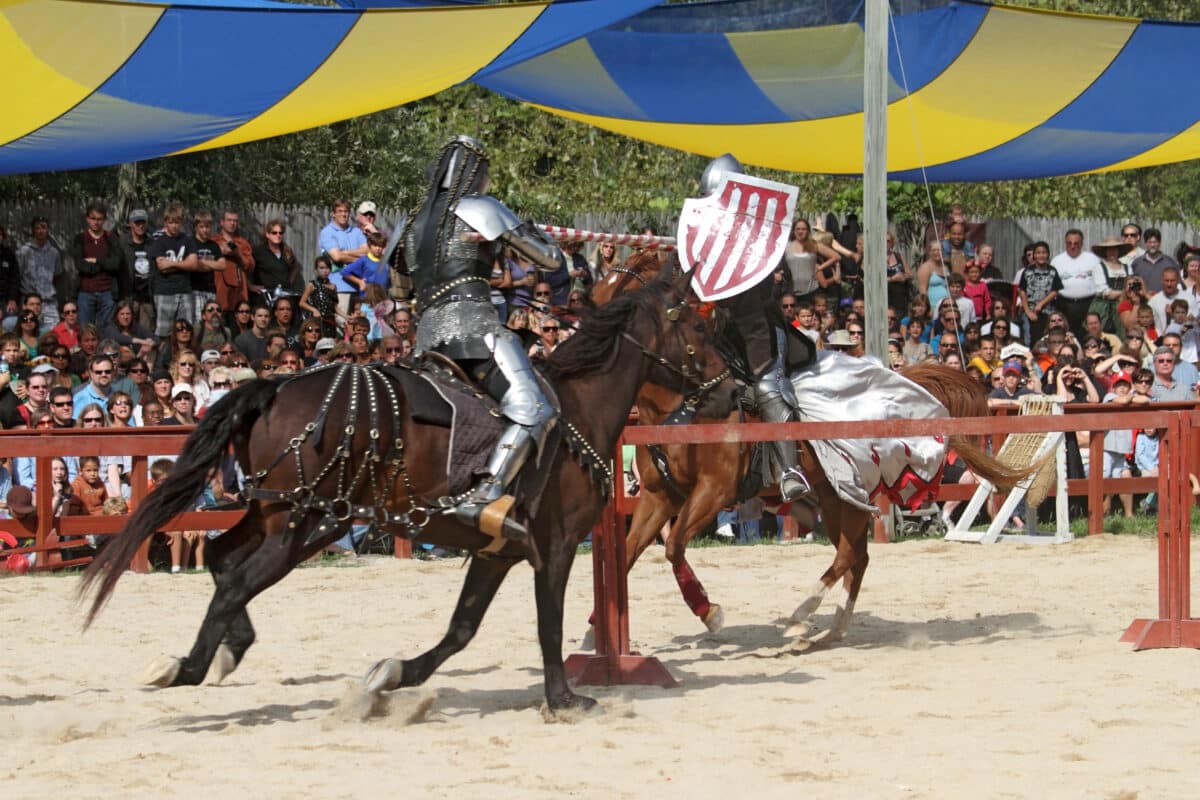 27. The Depot at Gibson Mills: Do you and your sweetie love going antiquing? Then be sure to visit The Depot at Gibson Mills. It is the largest antique mall in the south! Stroll through all of the beautiful displays and find a souvenir to remember your trip to Charlotte!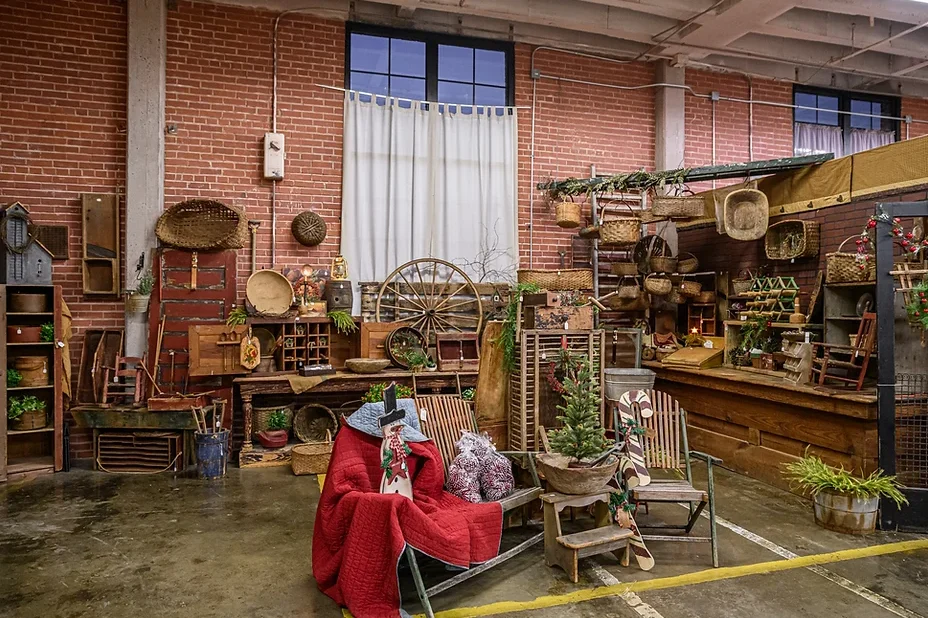 28. Ovens Auditorium: One of the best places in Charlotte for live entertainment. The Ovens Auditorium has hosted a ton of famous entertainers like Louis Armstrong, Diana Ross, Ray Charles, Elvis, Bruce Springsteen, Smashing Pumpkins, Bob Dylan, and John Legend. Wow!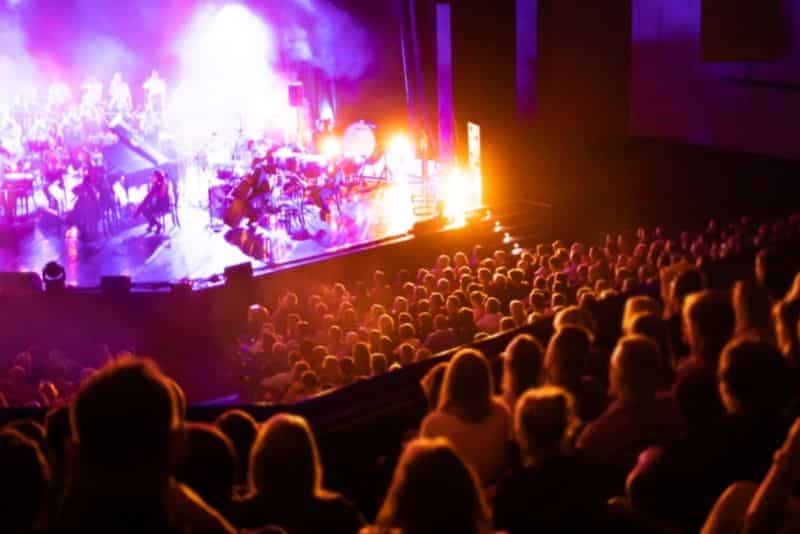 29. Metalmorphosis: One of the most amazing and mesmerizing movable sculptures in the world. You and your sweetie will definitely want to sit for a spell and watch this sculpture.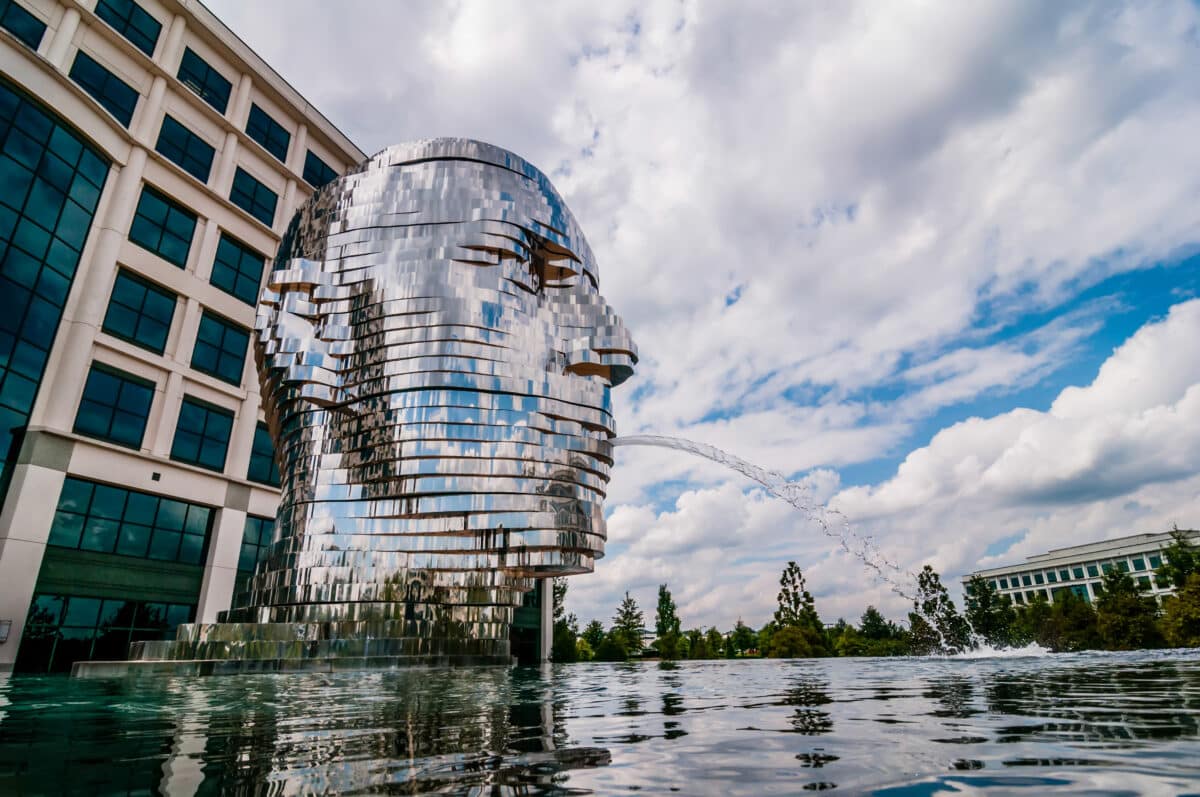 30. Camp North End: Now transformed into a hub for Charlotte's most innovative businesses, Camp North End used to be the site of the city's first Ford Motor Company factory, where they manufactured Model T cars. Check out some of the newest shops and restaurants the city has to offer!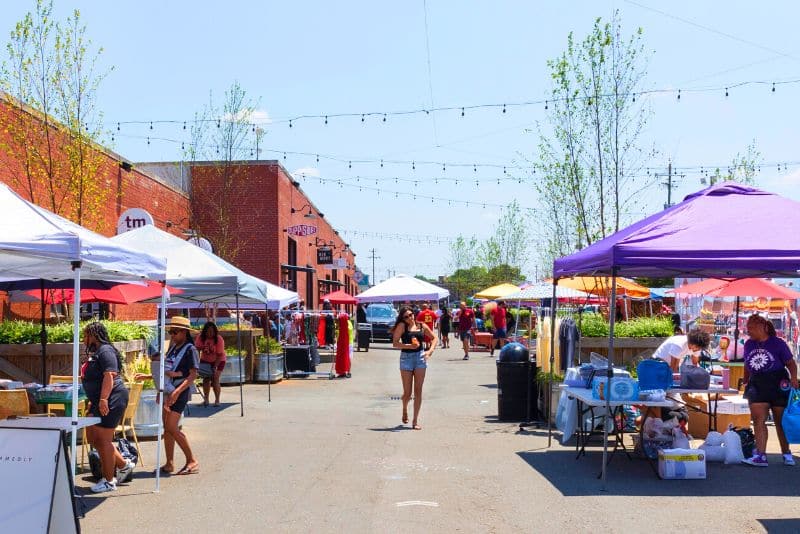 One-of-a-Kind Tours in Charlotte, NC
31. Racing Insiders Tour: Do you want the inside scoop on Charlotte's unique racing history? This in-depth tour will get you up close and personal with the city's rich racing history! Not to mention, you'll see some pretty cool cars!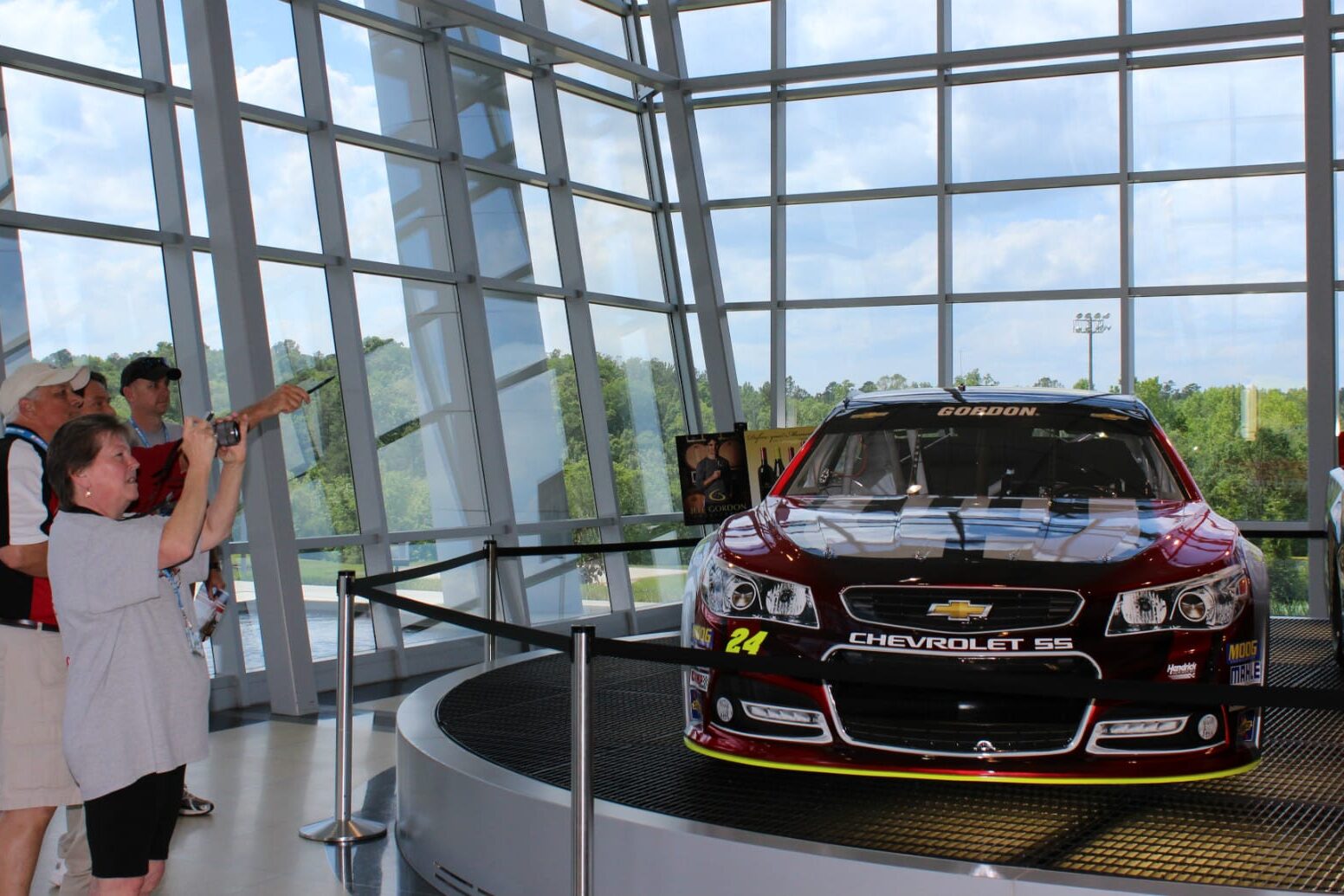 32. Historical City Golf Cart Tour: Experience the history of Queen City on an open-air golf cart tour. Check out their website for operating hours and tour pricing.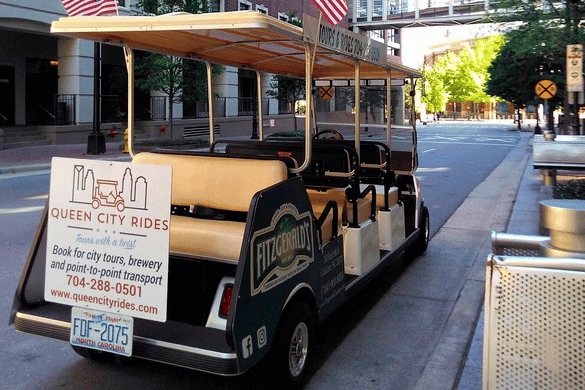 33. Queen City Ghost Walking Tour: Are you looking for frightening things to do in Charlotte, NC? Queen City Ghosts can help you out! This walking tour will take you around the most haunted places in the city. Make sure to hold on to your sweetie extra tight!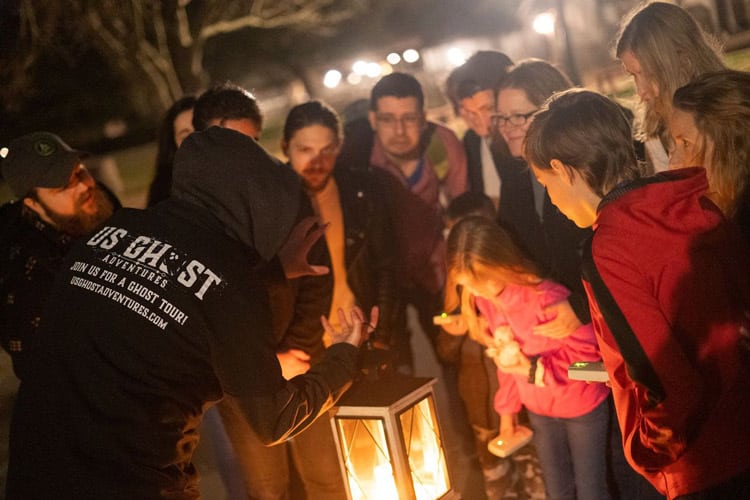 34. Taste Carolina: With several different tours to satisfy every type of foodie, Taste Carolina will take you to several different restaurants and introduce you to the flavorful selections of Charlotte, NC. Don't miss this delicious tour!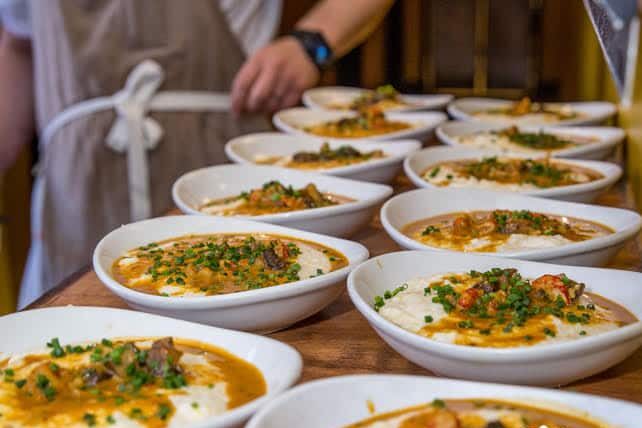 35. Cycleboat Tour: This tour is definitely unique and perfect for working off the calories consumed during your Taste Carolina tour! Help power your own watercraft on a Cycleboat, where tourists sit and pedal their own stationary bikes.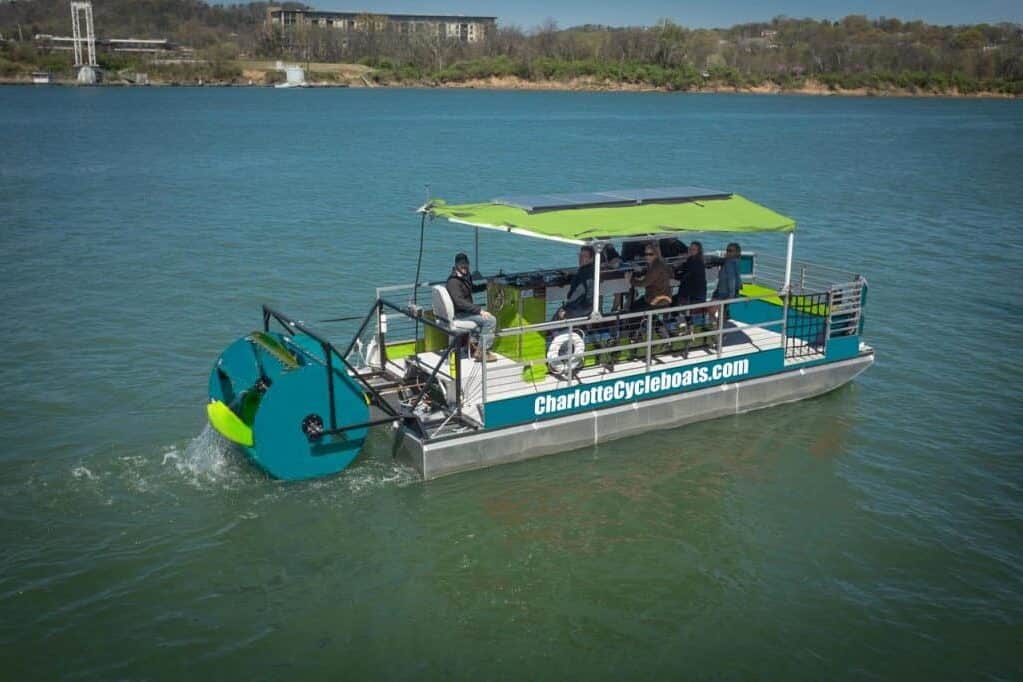 36. Funny Bus Comedy City Tour: Do you want to take a tour of Charlotte, but you're tired of the dry, boring tour guides? Then don't miss this Funny Bus Comedy City Tour! The tour guides are trained comedians who are sure to tickle your funny bone!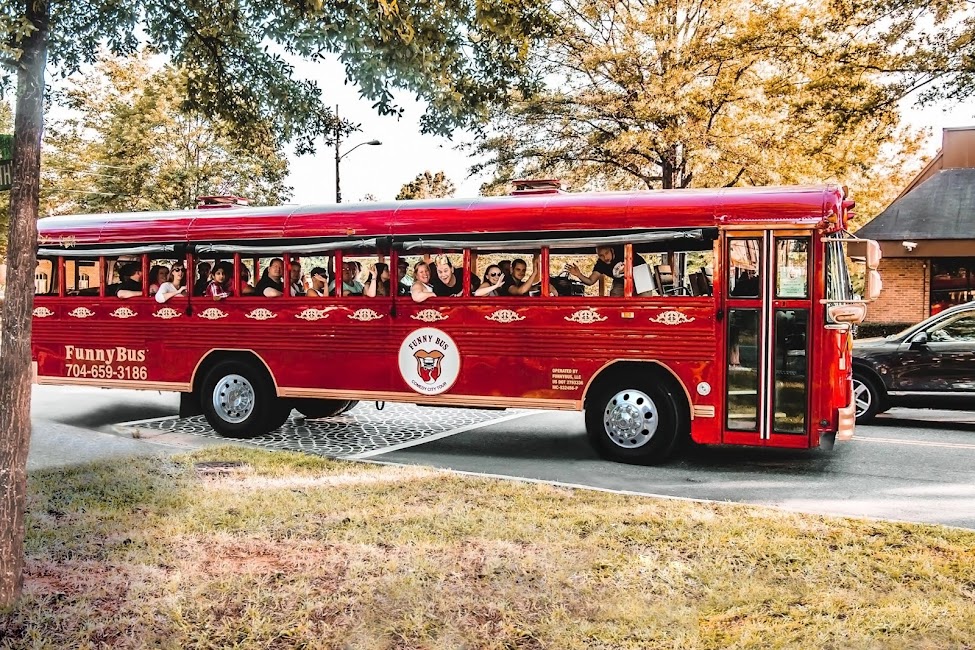 37. Carriage Tours: Ditch the cars and really experience Charlotte as they did 200 years ago—in a horse-drawn carriage! This unique tour will surely give you a memorable experience.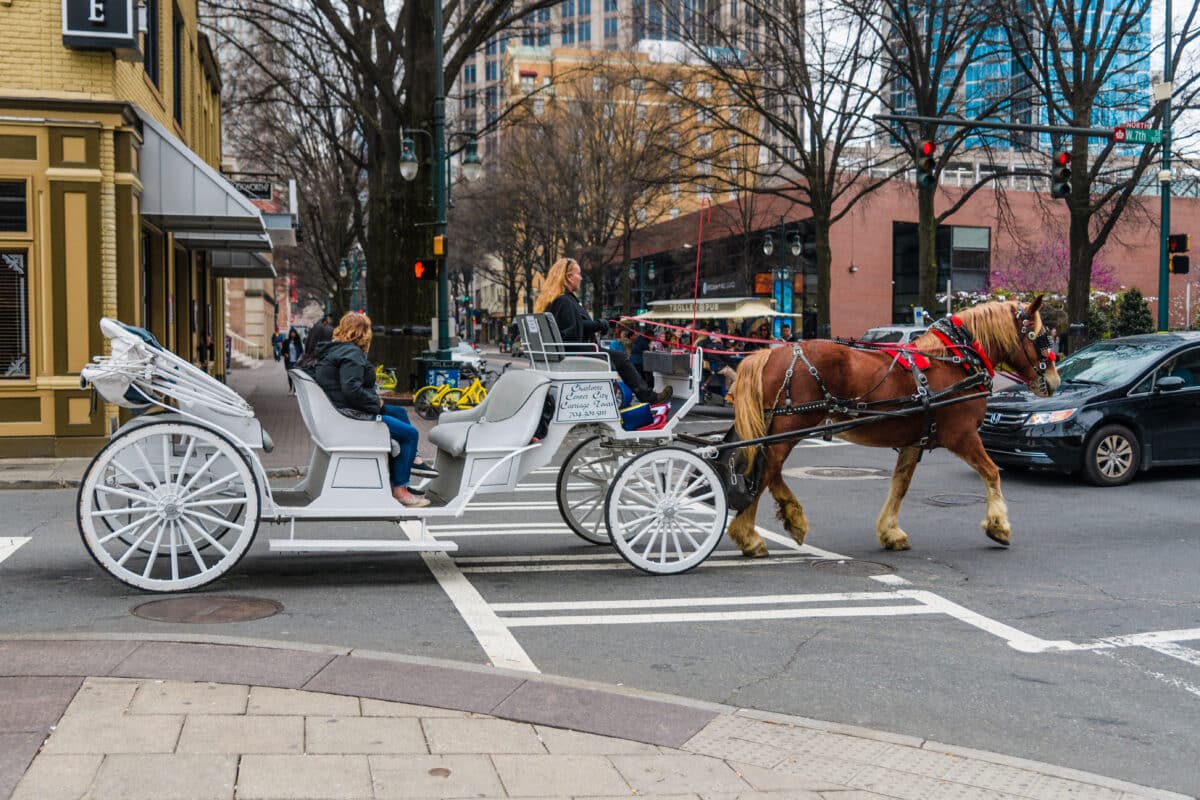 38. Segway Tour: Don't Segways just make you think of Paul Blart? Enjoy the city in a unique way while taking a tour on your very own Segway!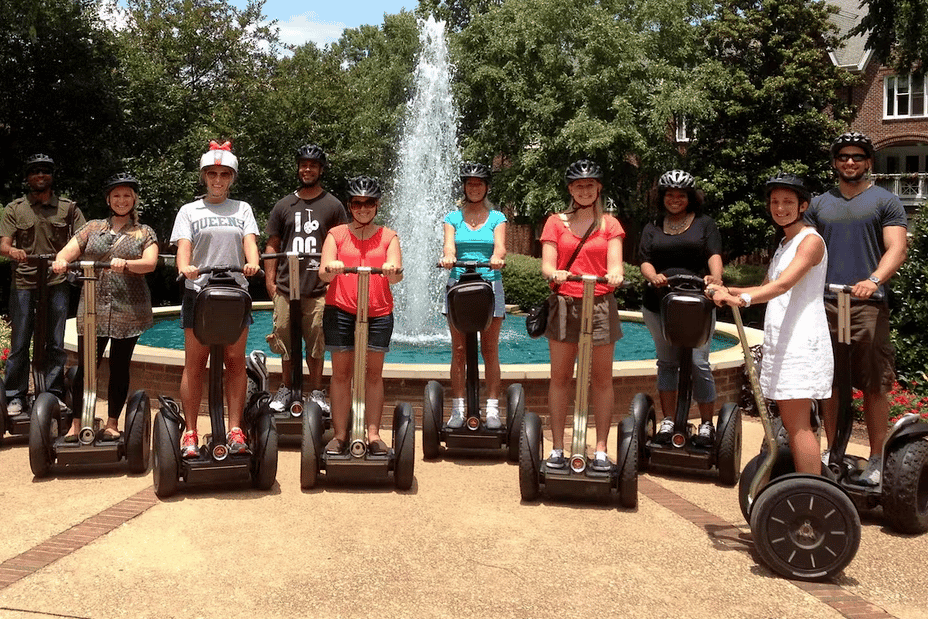 39. Queen City Quest Scavenger Hunt Tour: Go on a fun scavenger hunt tour throughout the city of Charlotte with Alley Cat Adventures. You and your sweetie will love finding all of the sites on your list!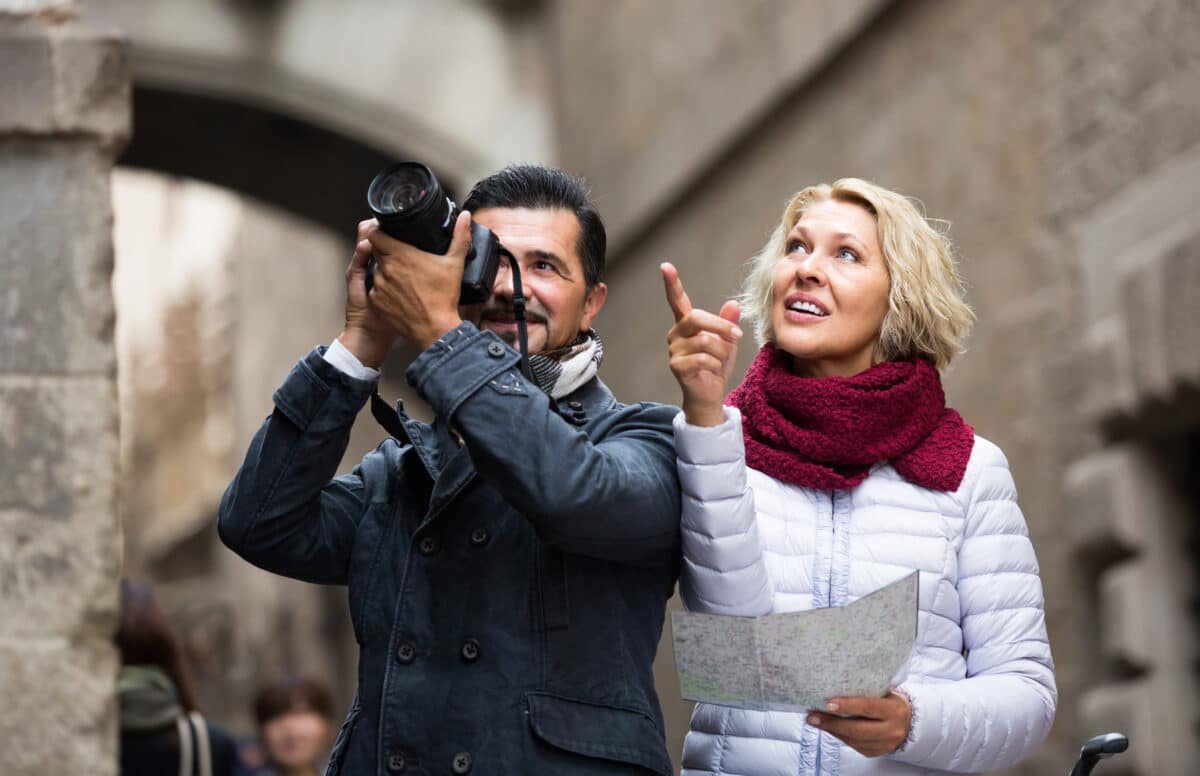 40. Lime Scooter Tour: Explore Charlotte, NC, on a Lime scooter! And have we mentioned that we have the perfect date for that?! They're eco-friendly and an affordable way to get around town.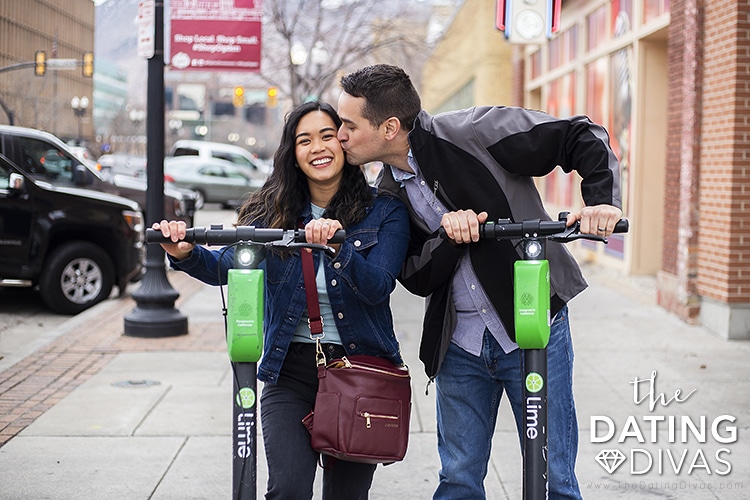 41. Fourth Ward Walking Tour: Are you looking for more historical things to do in Charlotte, NC? We suggest taking a walking tour of the Historic Fourth Ward. See beautiful architecture and houses from the 1800s!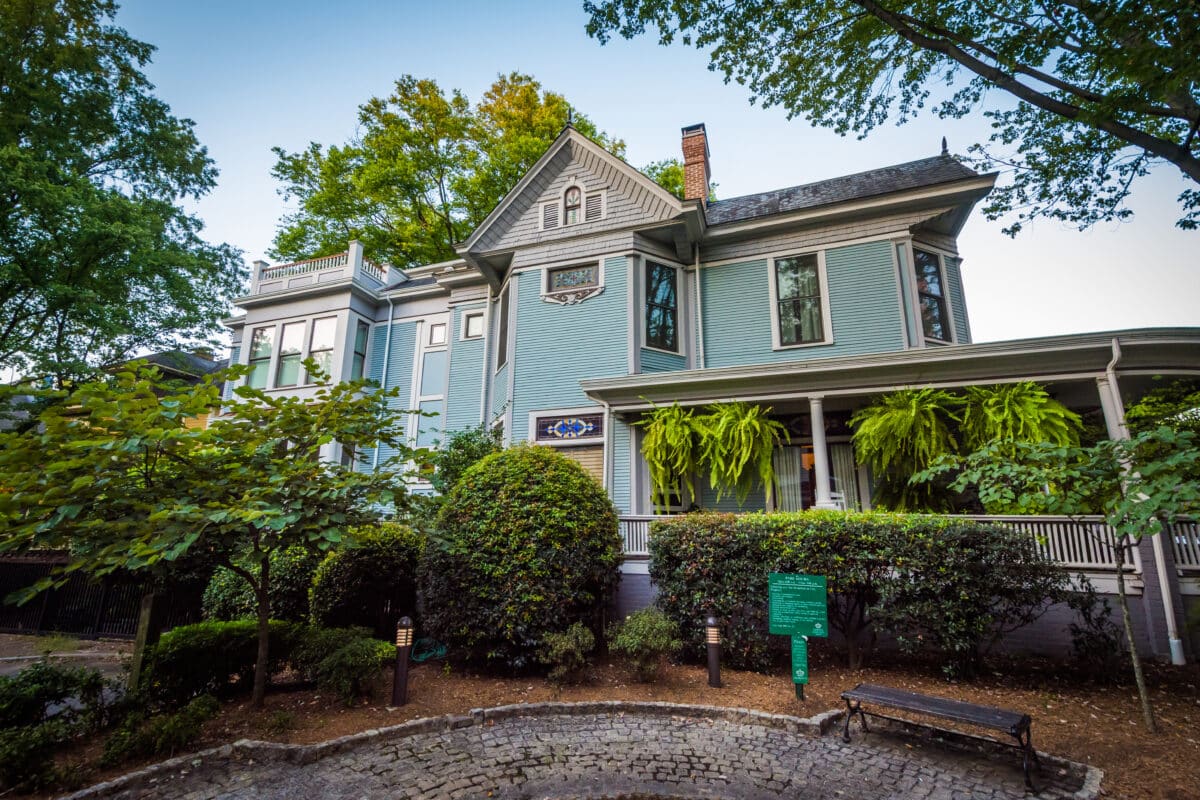 42. Self-Guided Audio Tour of Uptown Charlotte: This unique audio tour will guide you through Uptown Charlotte. Fun Fact: Downtown Charlotte is actually called "Uptown Charlotte." This is because early residents had to actually walk uphill or "up to town" to the center of the city to buy and sell goods. Don't you love history?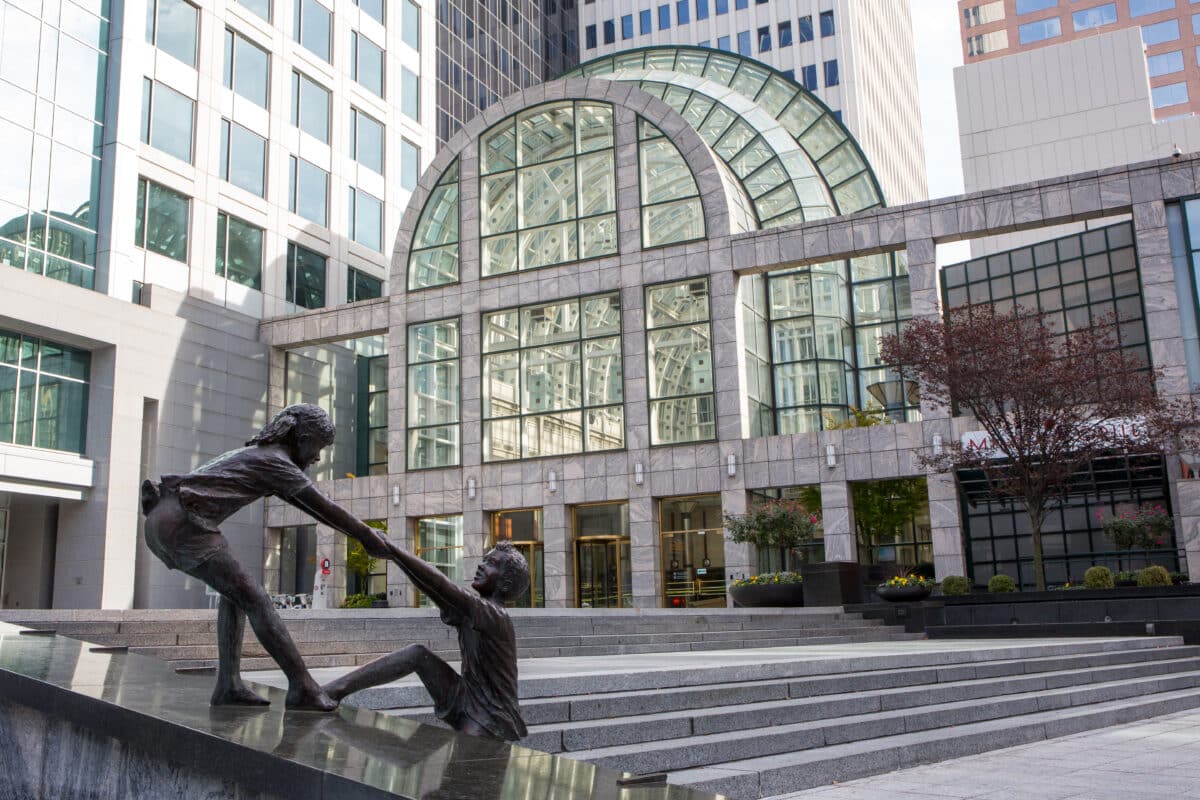 Amazing Museums You Must See in Charlotte, NC
43. NASCAR Hall of Fame: Yes, more NASCAR! But can you really get enough of the speedy race cars? Enjoy walking through this museum full of amazing full-size exhibits!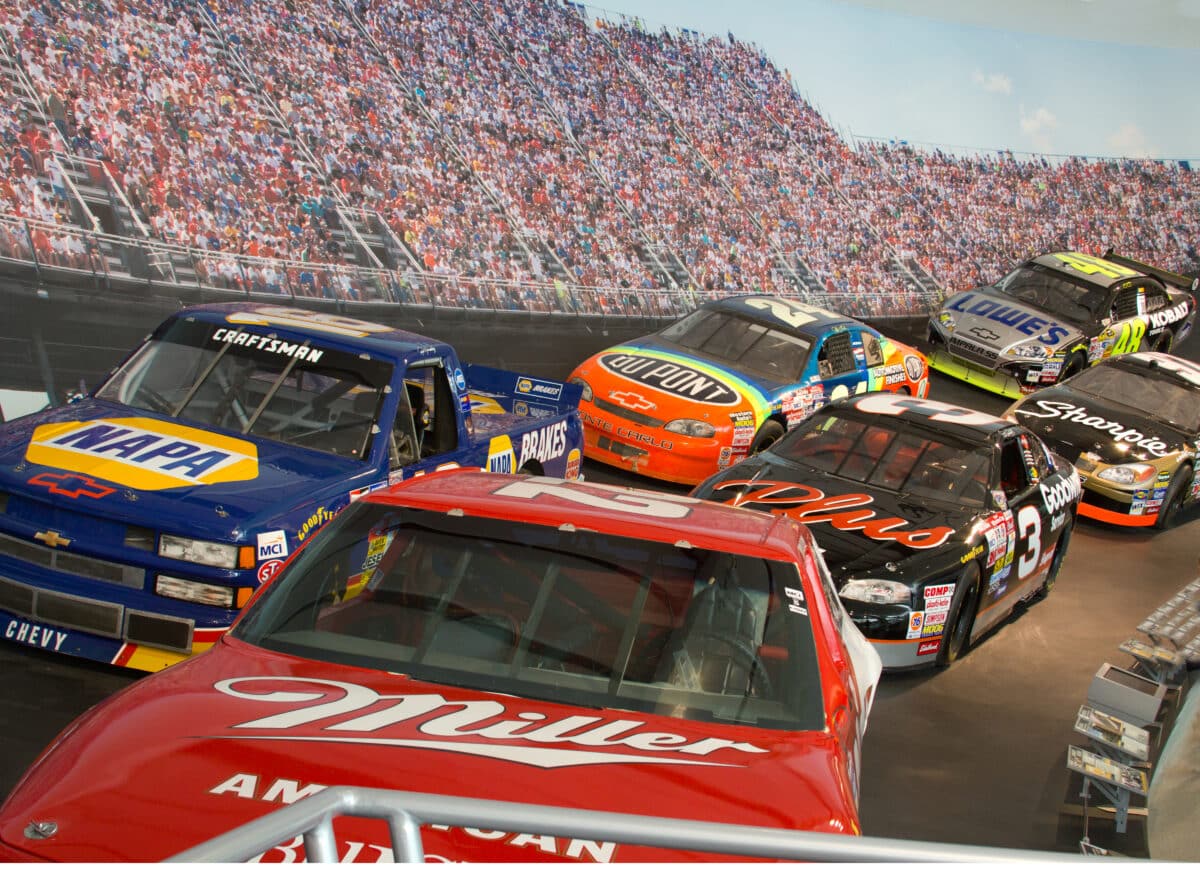 44. Mint Museum: Calling all art lovers! This is a must-see art museum if you are looking for things to do in Charlotte, NC, this weekend! Established in 1936, the Mint Museum has one of the largest art collections in the Southeast.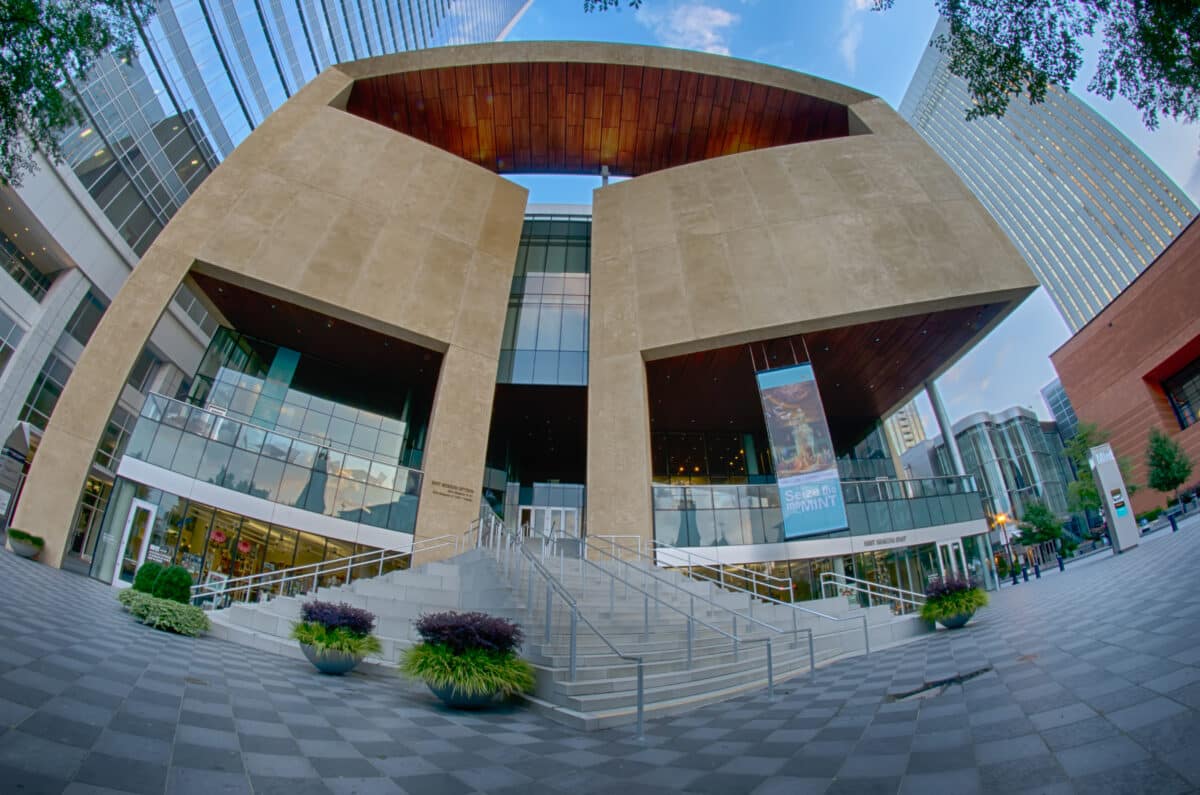 45. Carolinas Aviation Museum: After watching the airplanes land and take off at the airport observation area, take a ride over to the Carolinas Aviation Museum for a more in-depth look at those huge birds in the sky!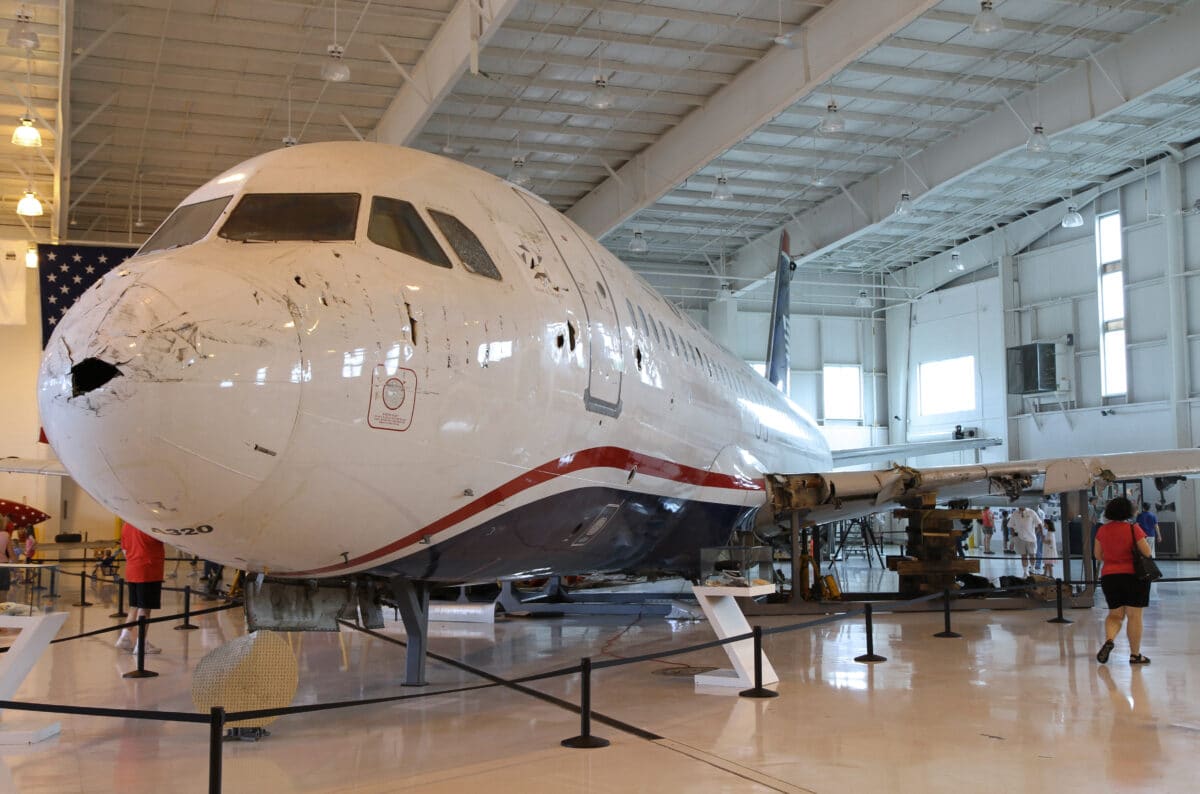 46. North Carolina Music Hall of Fame: Chock full of interactive exhibits, the North Carolina Music Hall of Fame museum is perfect for music lovers of all ages. Listen to, and watch videos from the greatest artists in North Carolina's history.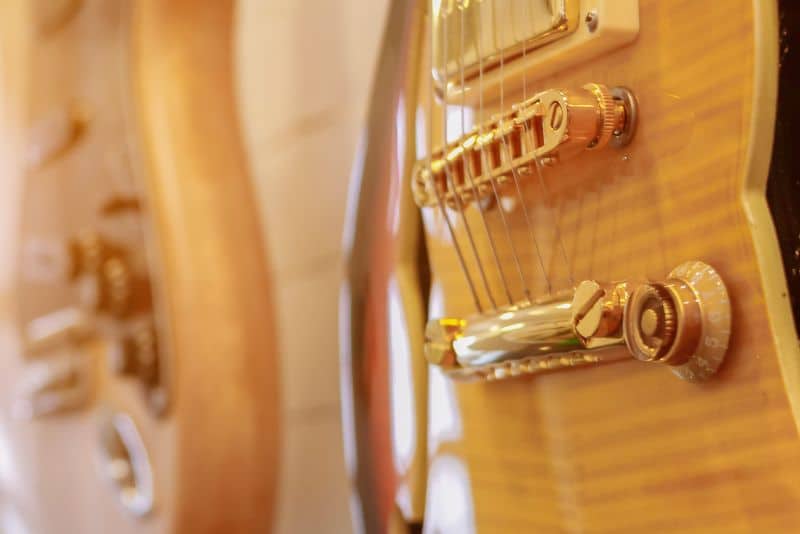 47. North Carolina Auto Racing Hall of Fame: A museum dedicated to all sorts of car racing and motorsports. Walk around and view more than 40 unique cars that shaped racing history.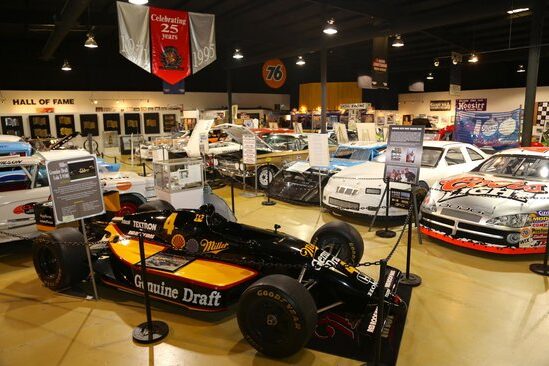 48. Bechtler Museum of Modern Art: Lovers of modern art will enjoy this museum, but even if you aren't an art aficionado, you will certainly appreciate the famous "Firebird" statue outside the museum. Affectionately known to locals as the "Disco Chicken," the "Firebird" statue is definitely worth a picture or two!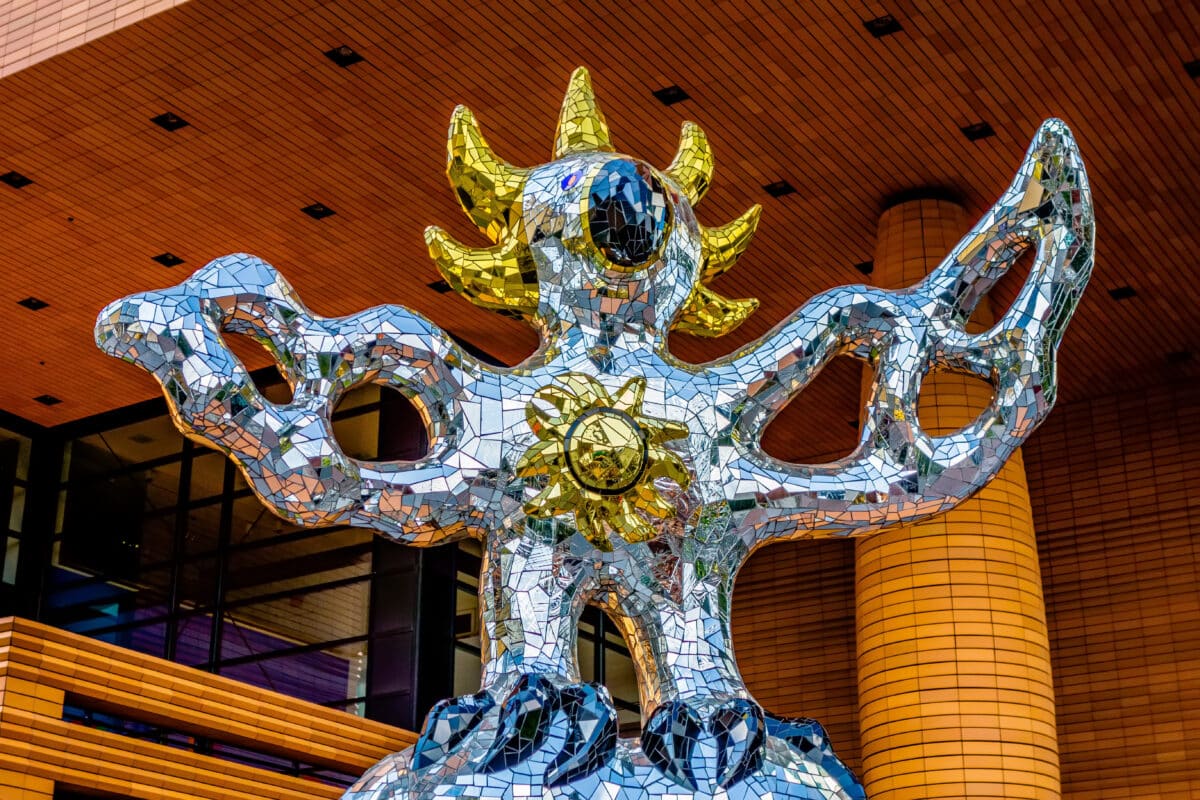 49. Billy Graham Library: Here, you can tour the famous evangelist's family home and learn more about his life. Don't forget to shop in Ruth's Attic and grab a sandwich at the Dairy Bar.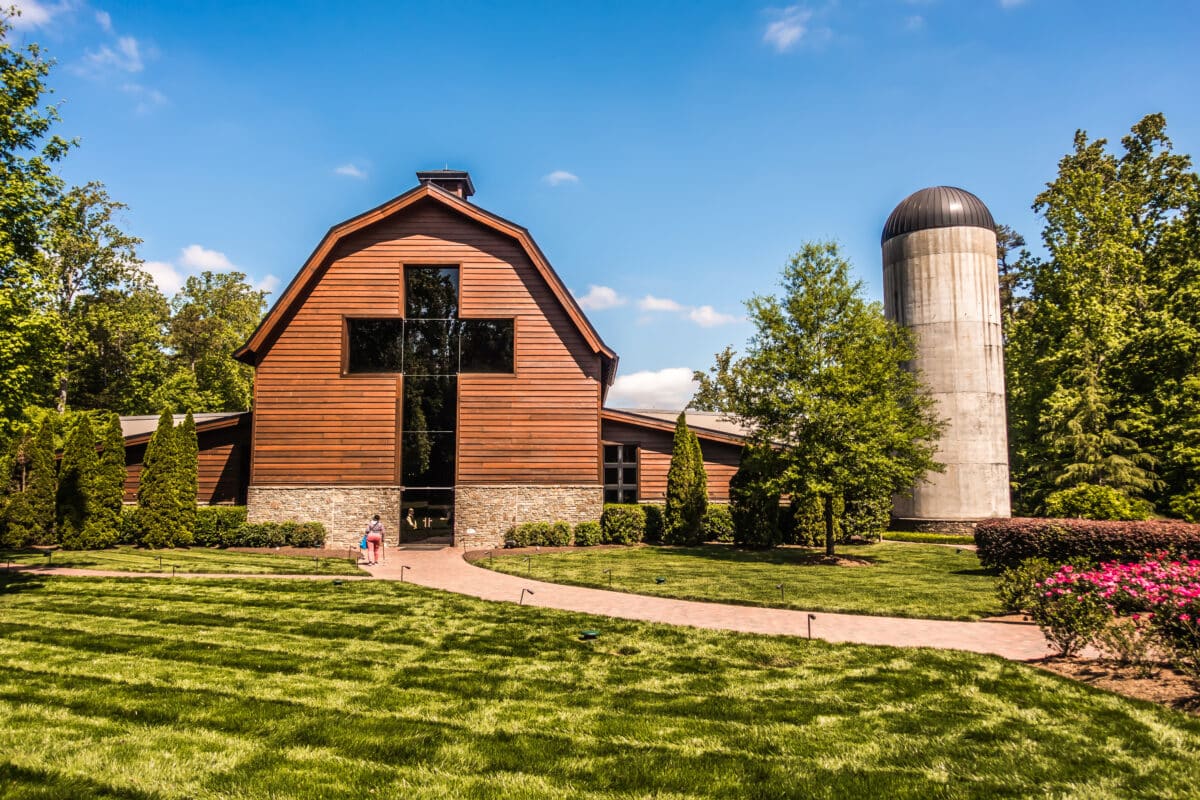 50. Schiele Museum of Natural History and Planetarium: Learning about our past and future has never been so fun! You and your family will want to spend hours at this interactive museum.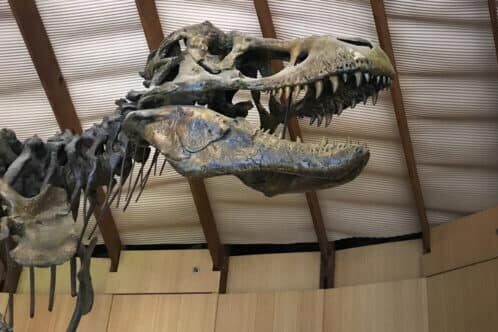 51. North Carolina Transportation Museum: More cars? Yes! But not just cars—this museum features all types of transportation history, including railroading, automotive, aviation, and more.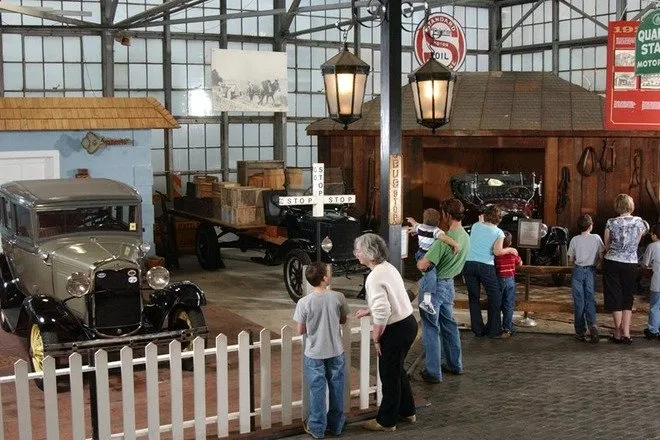 52. Charlotte Museum of History: Learn more about the history of Queen City at the Charlotte Museum of History. Explore the historic grounds and exhibits on your very own private group tour.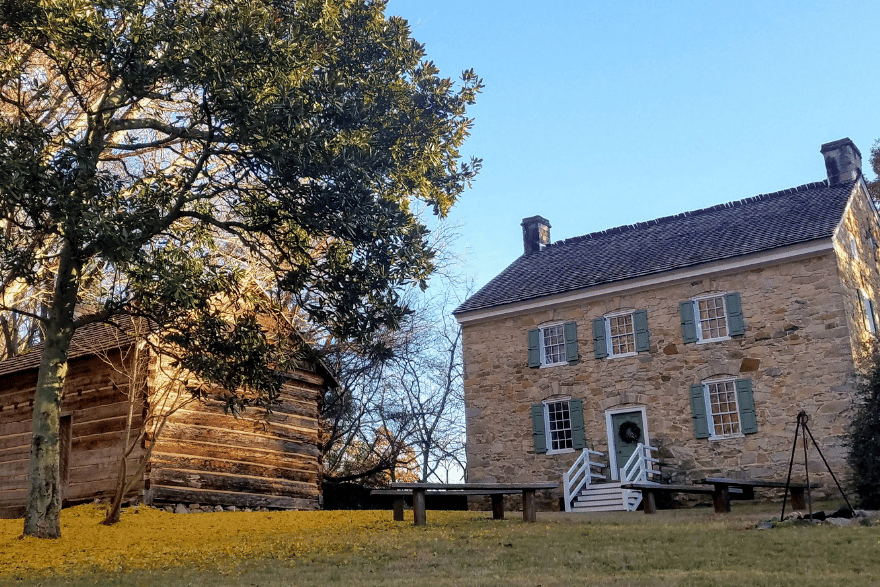 Parks and Famous Sites in Charlotte, NC
53. Freedom Park: Let your kids stretch their legs and run wild at this huge, beautiful park. It includes large playground areas and biking/walking trails.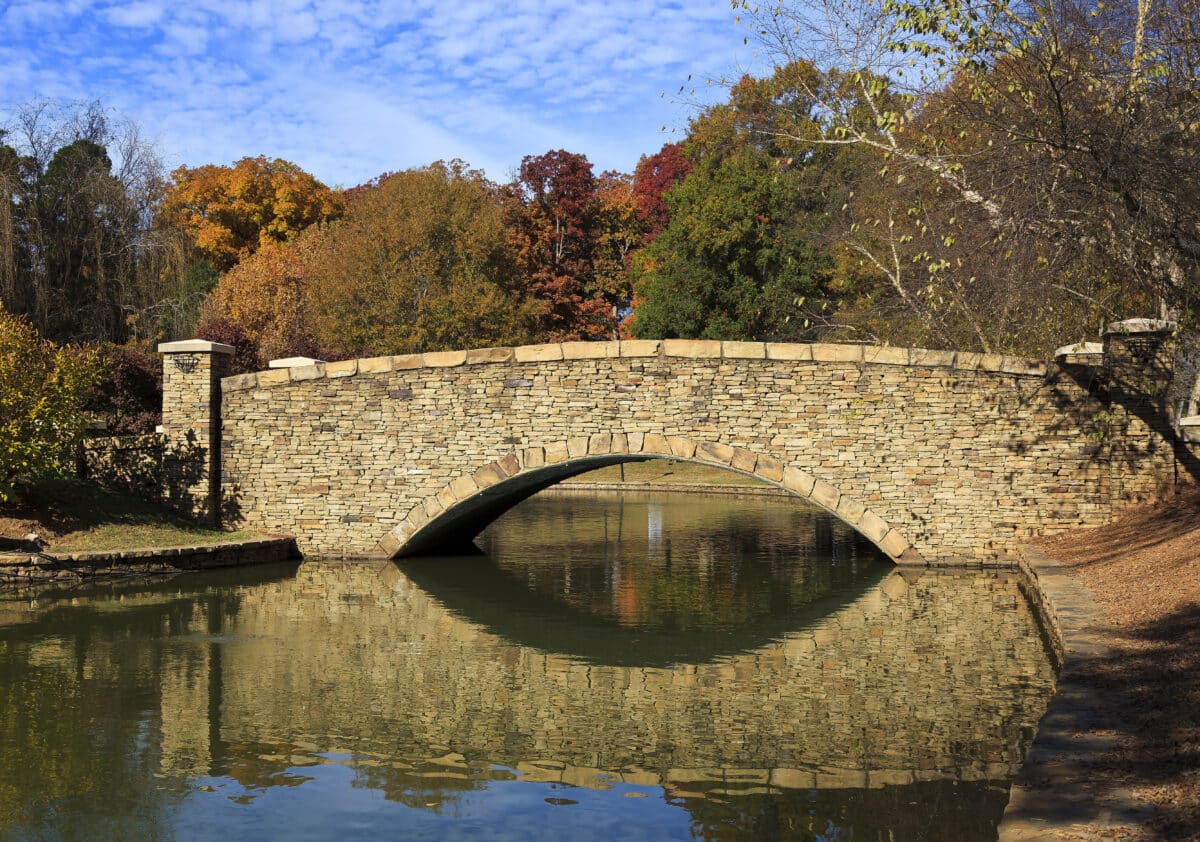 54. First Ward Park: Looking for more things to do in Charlotte, NC, to help your kids release some of their energy? Check out this 4.6-acre urban park in Uptown Charlotte. Not to mention, the architecture is fabulous!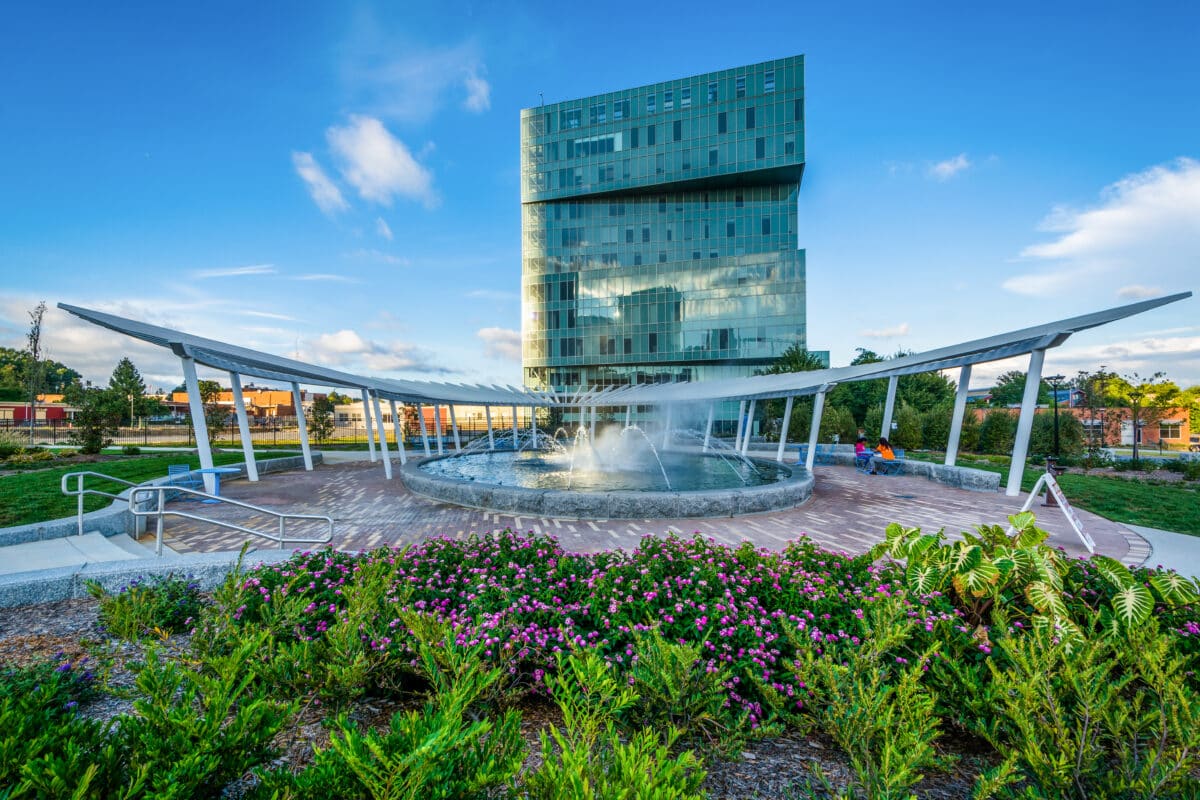 55. The Green Park: The Green Park is a wonderful literary-themed common area in Charlotte and a great place to relax for an afternoon. Grab a bite to eat and let your kids cool off in the fish fountain!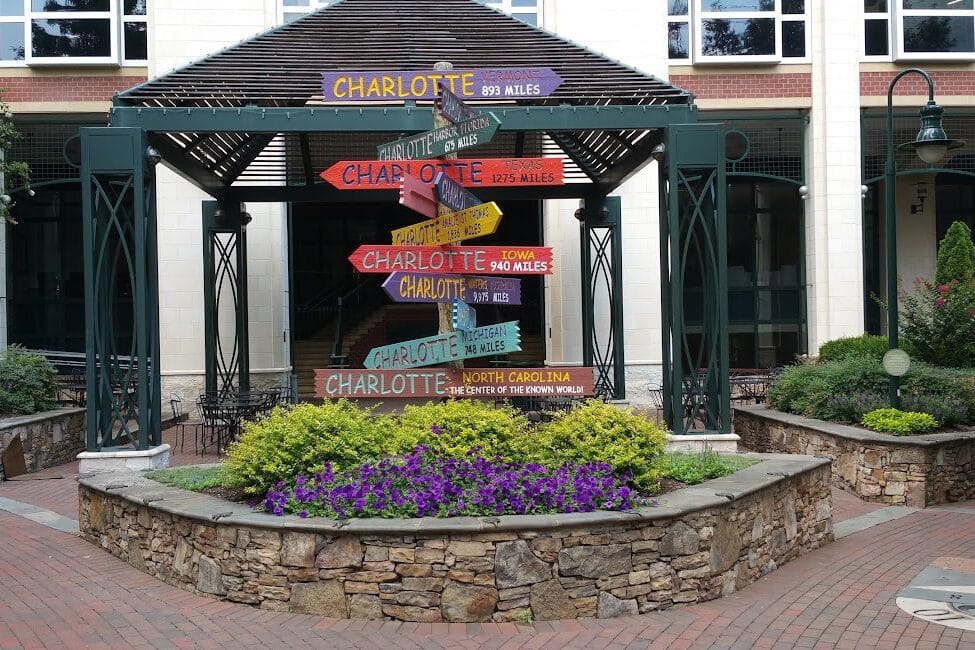 56. Crowders Mountain State Park: Need to get out of the city for a bit? Head to Crowders Mountain State Park for hiking, camping, biking, and some seriously incredible views!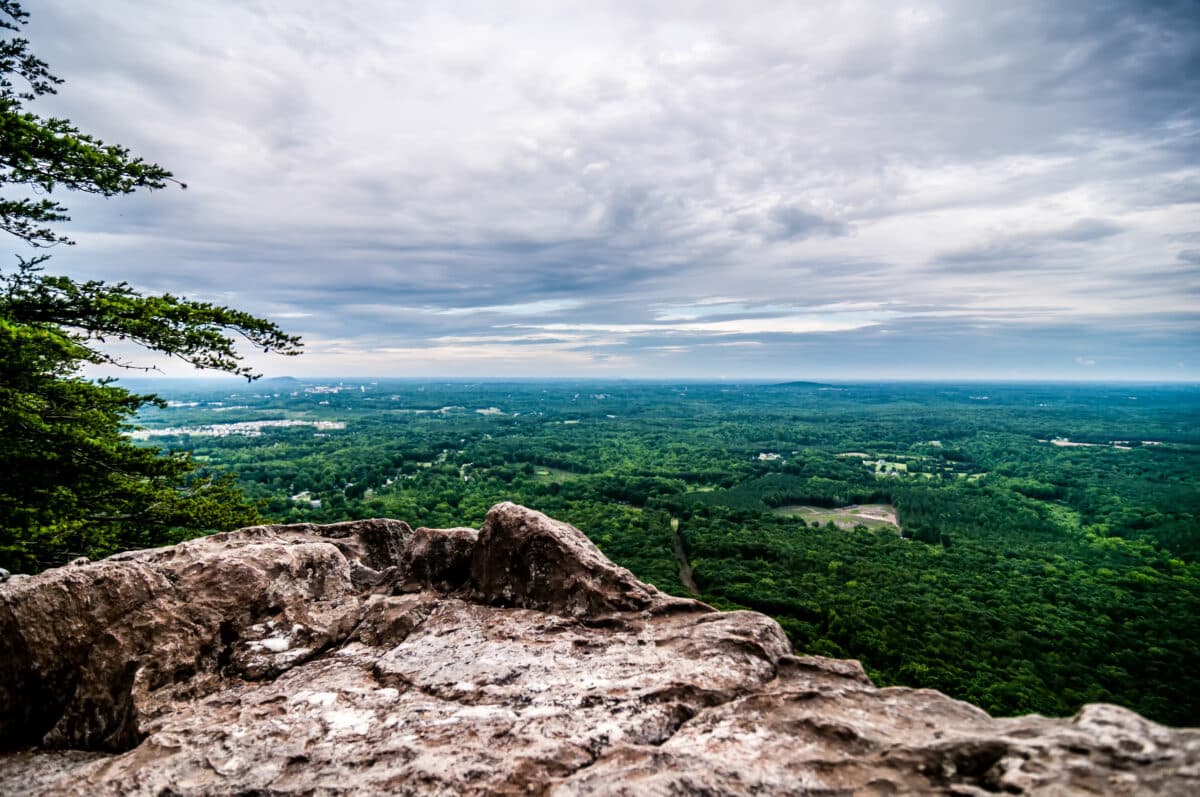 57. St. Peter's Episcopal Church: Completed in 1895, this church has a rich history reaching back to the Civil War era. This beautiful edifice is a must-see, if only for the gorgeous stained glass windows.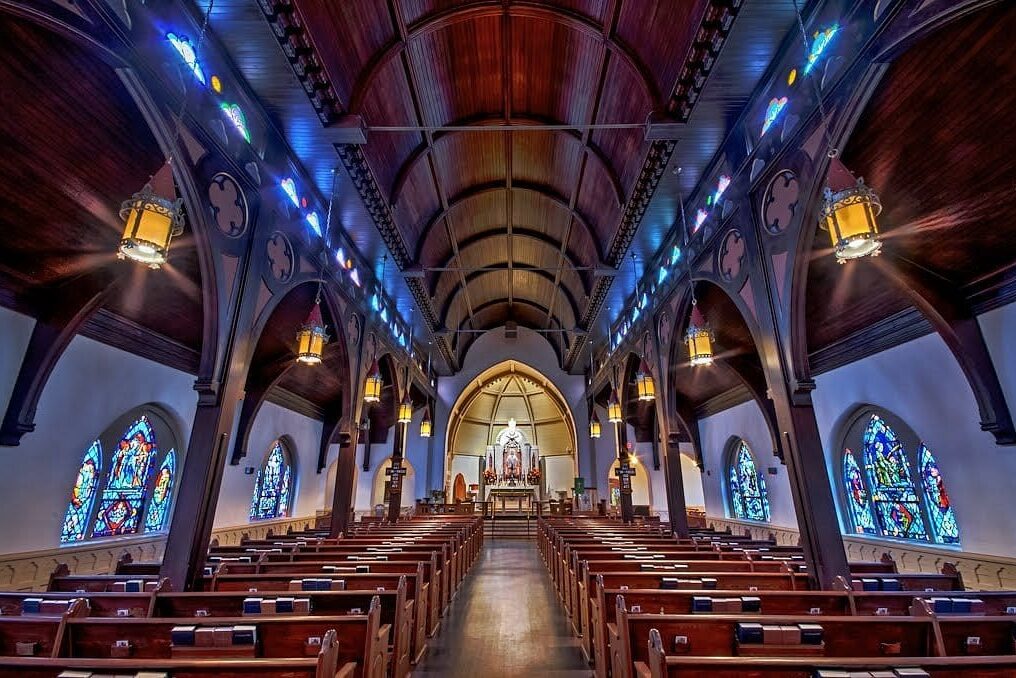 58. Reed Gold Mine State Historic Park: Here's another fun fact for you! Did you know that Charlotte is home to the very first gold rush in the United States after a man discovered a 17-pound rock later found to be made of almost pure gold? Visit this park, and maybe you can find some gold for yourself!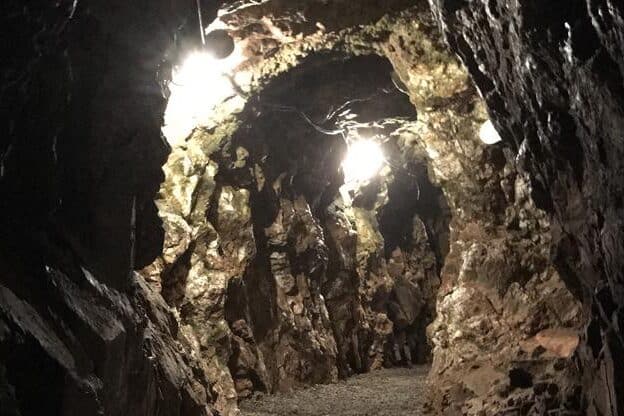 59. Historic Rosedale: This historic federal-style home built in 1815 has nine acres of beautiful gardens to explore. Take a look at their website for operating hours and more information.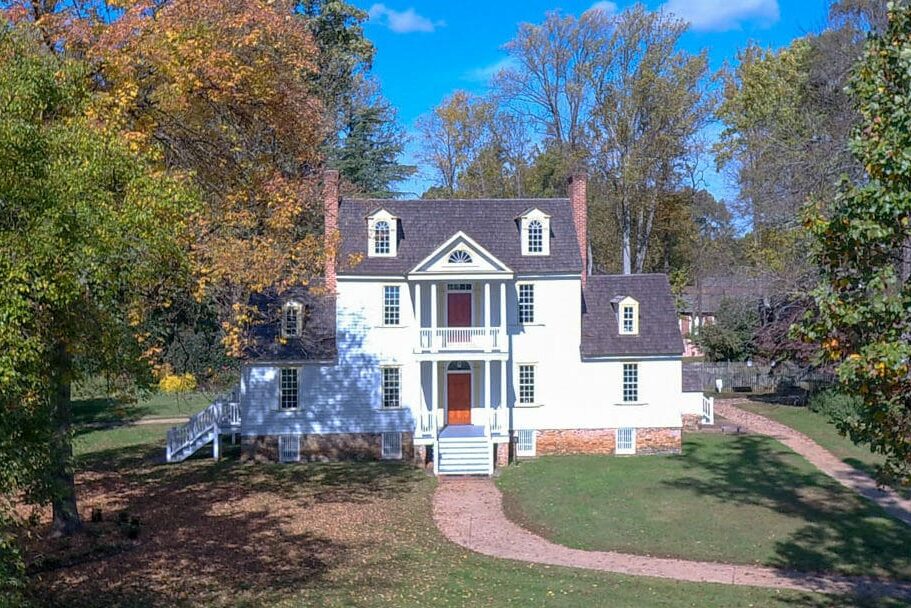 60. President James K. Polk State Historic Site: At this historic site, you can explore a museum, go on a guided cabin tour, and view a short film on President James K. Polk's life and time in office.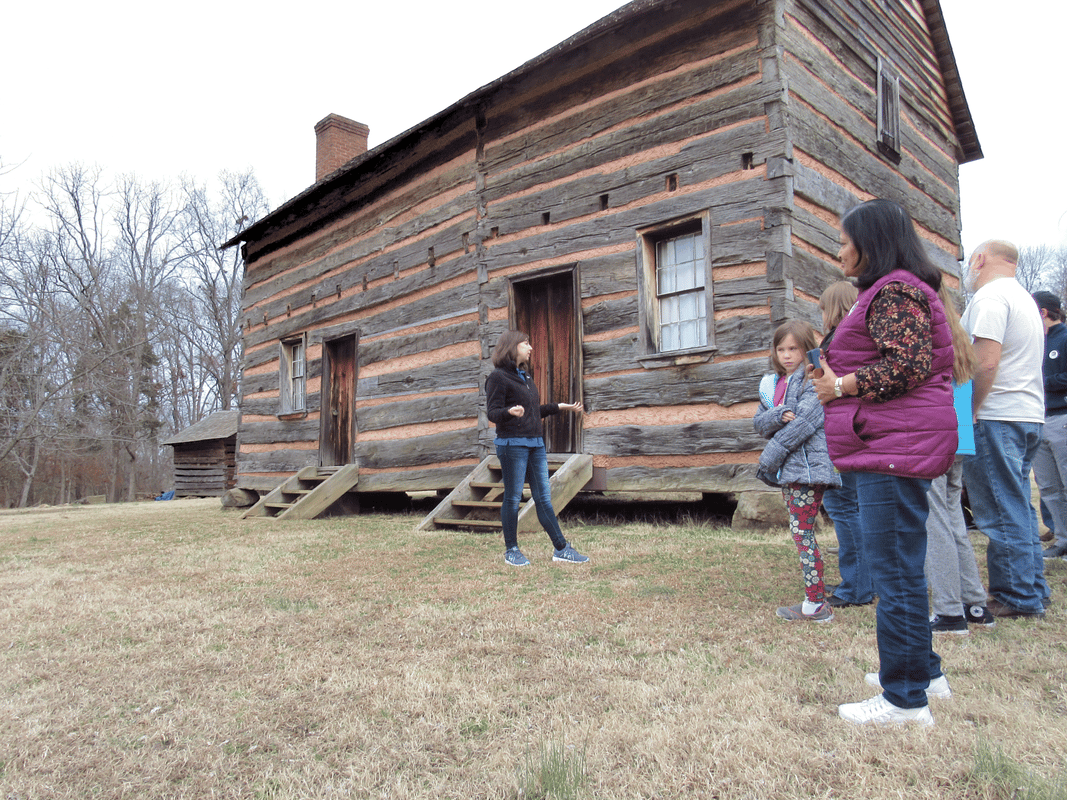 Didn't we tell you we had a HUGE and EPIC list of things to do in Charlotte, NC? We hope you enjoyed it and that it helps you when planning your next trip to Queen City! If you like this post and you're looking for things to do in other major cities in the United States, take a peek at the list below!
We love that you want to get out and explore the world with those you love most, and we hope that we are helping you do that! Happy exploring, friends!