Halloween Trunk or Treat Ideas
We love a good trick or treat session, but sometimes our feet are just too tired to cruise the neighborhood. That's why we're obsessed with trunk or treat! Taking place entirely in a parking lot, trunk or treating is all the rage. Instead of going from door to door, kids (and adults!) make their way around the different cars to collect their treats. So fun right?! And if you've got a car to decorate and are looking to get in on the trunk or treat action, then look no further! We have over 100 trunk or treat ideas to inspire you and make your parking lot Halloween party a total success!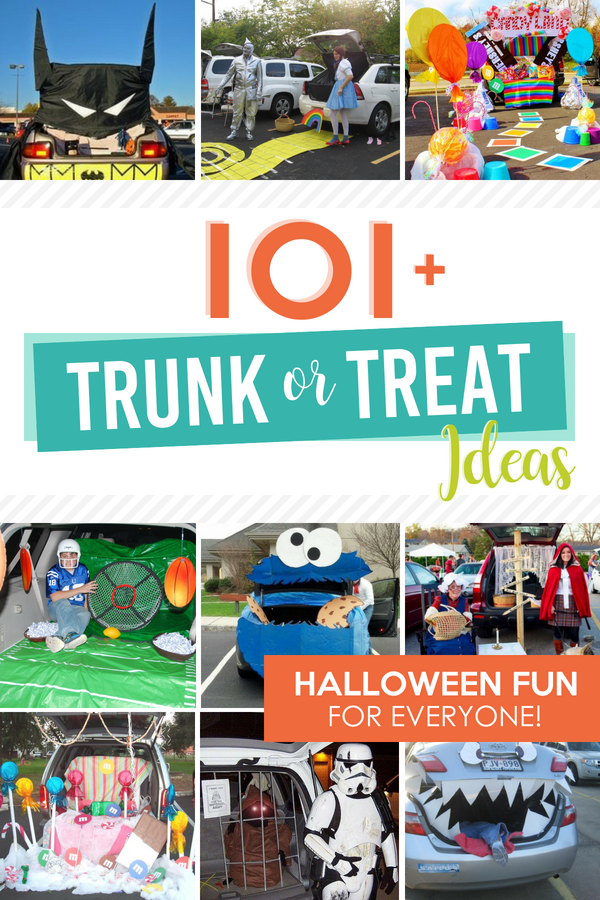 Disclaimer: This post contains affiliate links. To learn more about 'em, click here.
What is Trunk or Treat?
We've got all sorts of Trunk Or Treat Decorating Ideas in store for you, but first, let's take a look at what Trunk or Treat itself is all about. Trunk or Treat is an alternative to traditional trick-or-treating and its popularity is growing! Many neighborhoods, schools, and church communities have transitioned to a Trunk or Treat event to better keep a watchful eye on their children. Rather than going door to door to unknown homes, the costumed kiddos go from car trunk to trunk collecting candy and playing games – all while under their parent's careful watch.
Even more exciting, each trunk is totally decorated with some sort of theme and sometimes even a game in which the kids earn their candy! So much fun, right? But where to start? Whether you are a veteran seeking new ideas or a rookie new to Trunk or Treating – we've got over 100 Trunk or Treat ideas for you on how to decorate YOUR car for the big event! As you think about how you want to decorate your car for the big Trunk or Treat event, consider the following suggestions.
Trunk or Treat Ideas
Start with a Trunk or Treat Theme – Your theme will establish everything else you do. Start by choosing a Trunk or Treat theme and then add your ideas to it!
Coordinate Your Trunk or Treat Ideas with Your Costume – More than just decorating your car, consider matching your costume to the Trunk or Treat theme, too! If you have a Flintstone's trunk – you could dress the whole family up as members of the Flintstone family!
Add an Activity to Go Along with Your Trunk or Treat – Many Trunk or Treat decorators have added ways for the kids to earn their candy through some sort of activity. For some trunks, the kids must search through a treasure chest of gold at their pirate-themed car, or maybe they have to throw their fishing pole into the "sea" trunk to retrieve their prize. Kids LOVE this sort of thing!
Get Creative With the Trunk or Treat Candy – Depending on your Trunk or Treat theme, consider giving away candy or prizes that match the theme. For example, the Cookie Monster-themed trunk could definitely give out some cookies!
Have Fun with Your Trunk or Treat Ideas & Make it Personal – We have lots of ideas for you below, but don't feel limited by the examples. Think of your own favorite animals, children's stories, movies, hobbies and more that YOU are interested in!
Trunk or Treat Decorating Ideas
Since all of our trunk or treat ideas revolve around choosing a theme, let's get started! We have 120+ Trunk or Treat ideas with various themes and we've broken them into the following 7 categories:
So get those pinning fingers ready because we have a whole storm of Halloween car decorations ideas coming your way. Here we go . . .
Animal-Themed Trunk or Treat Ideas
Animals are always a hit with kids for Trunk or Treat ideas for church. You really can't go wrong! Here are a few animal-inspired Trunk or Treat ideas to get the ideas rolling for your Halloween car decorations!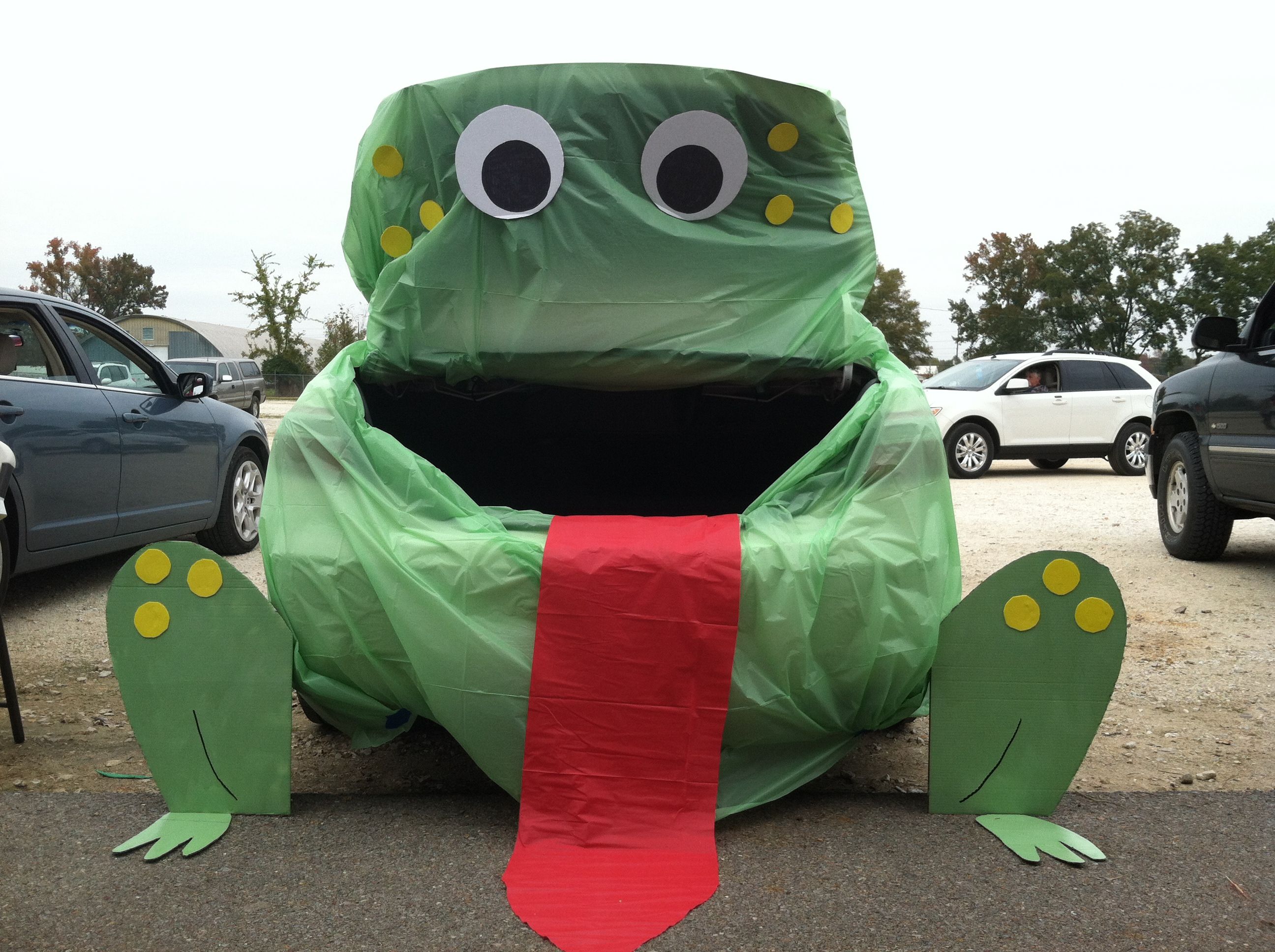 Children's Stories Decor Inspiration
Once upon a time there was an amazing Trunk or Treat event wiHalloweeng halloween car decorations! So here are a few special Trunk or Treat ideas that children will recognize right away!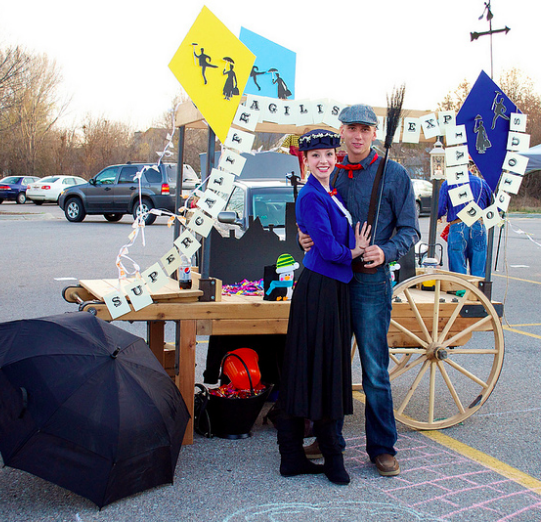 Easy Trunk or Treat Ideas
One of the most popular and easy Trunk or Treat decorating ideas is to turn your car's trunk or hood into a face! Next, check out these faces that range from scary to silly!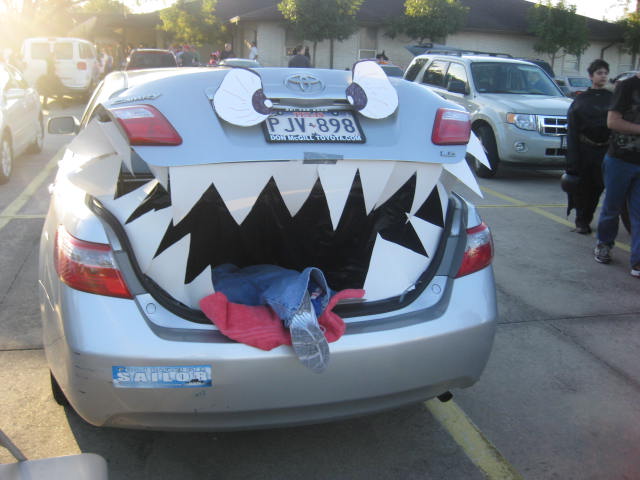 Scary Car Decoration Ideas
Trunk or Treat is in celebration of Halloween so anything creepy, spooky and scary is going to be a big hit! So check out these Trunk or Treat ideas for some hair-raising, spine-chilling inspiration for your Halloween car decorations!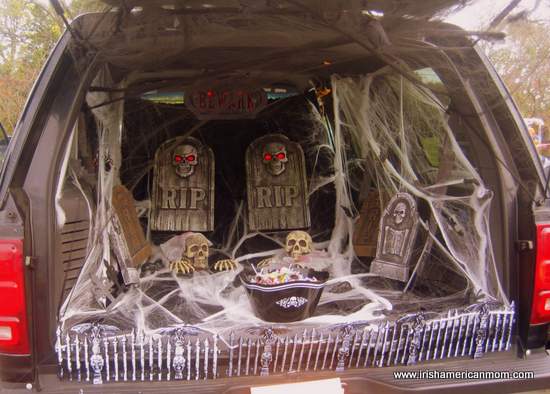 Food-Themed Trunk or Treat Ideas
Trick or treating is all about getting candy, so adding a candy theme to your Halloween car decorations is a sweet idea! So for trunk or treat 2019 go all out!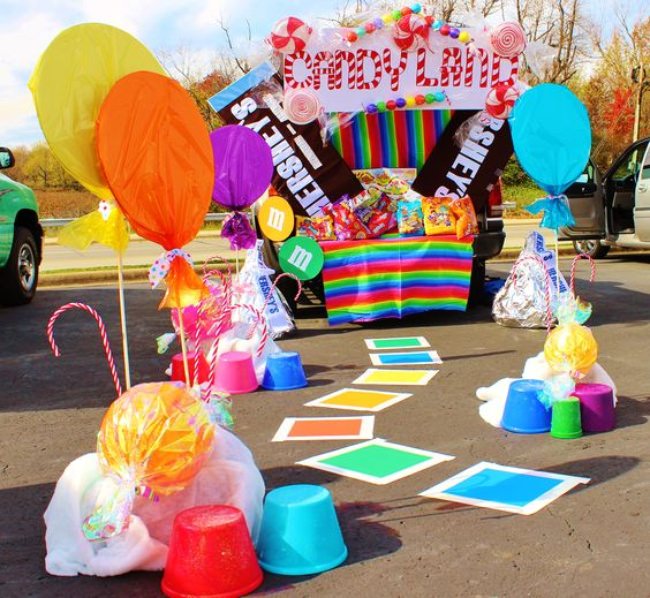 Trunk or Treat Ideas for Church
Here are a bunch of really great all-around Trunk or Treat ideas that you CAN'T go wrong with! Halloween car decorations don't have to cost a fortune; however, they do need a large dose of creativity!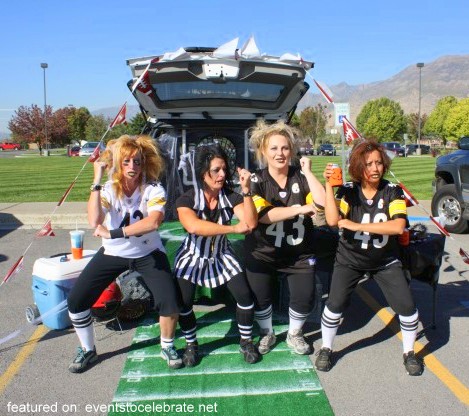 Halloween Car Decorations
The ideas just keep coming! Here are a few more of our favorite Trunk or Treat ideas (in no particular order). So make trunk or treat 2019 memorable by going all out with your Halloween car decorations.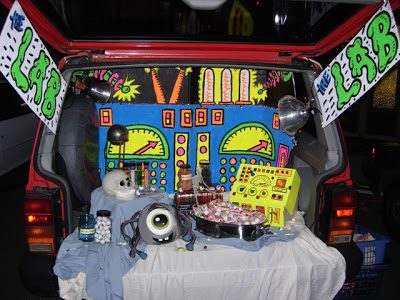 There are SO MANY things you can do for Trunk or Treat I love how creative these trunk or treaters got! Also, you don't even need a trunk to decorate for Trunk or Treat! It is all about being creative and working with what you have! There is no need to go purchase anything elaborate (the kids would rather you spend the money on the candy!) just use what you have around the house!
Most importantly, we hope you have found some inspiration for your own Trunk or Treat 2019 decor! The hard part might be deciding WHICH Halloween car decorations to use! Similarly, if you will be bringing food to share at this party – be sure and check out our list of 50 Fun Halloween Foods. You might also want to take a peek at our list of 101 DIY Halloween Costumes for last minute ideas to help make your Trunk or Treat a success. Happy Haunting!