Fun Things to Do at Home as a Family
You are looking for fun things to do at home, but money is tight, flights are too expensive, time is running out, date ideas are sparse, or your plans have fallen through–we've all been there. These are all perfect reasons to plan a summer staycation, enjoy summer dates on a budget, and discover summer travel ideas! However, convincing the family that staying at home is going to be fun can be a little tricky. A staycation with kids, or as a couple, should be a time for everyone to pick an activity they enjoy, spend time together, and ultimately create traditions.  We're here to help! This list of ideas will help you plan your daily activities and make everyone in your household excited to be vacationing at home!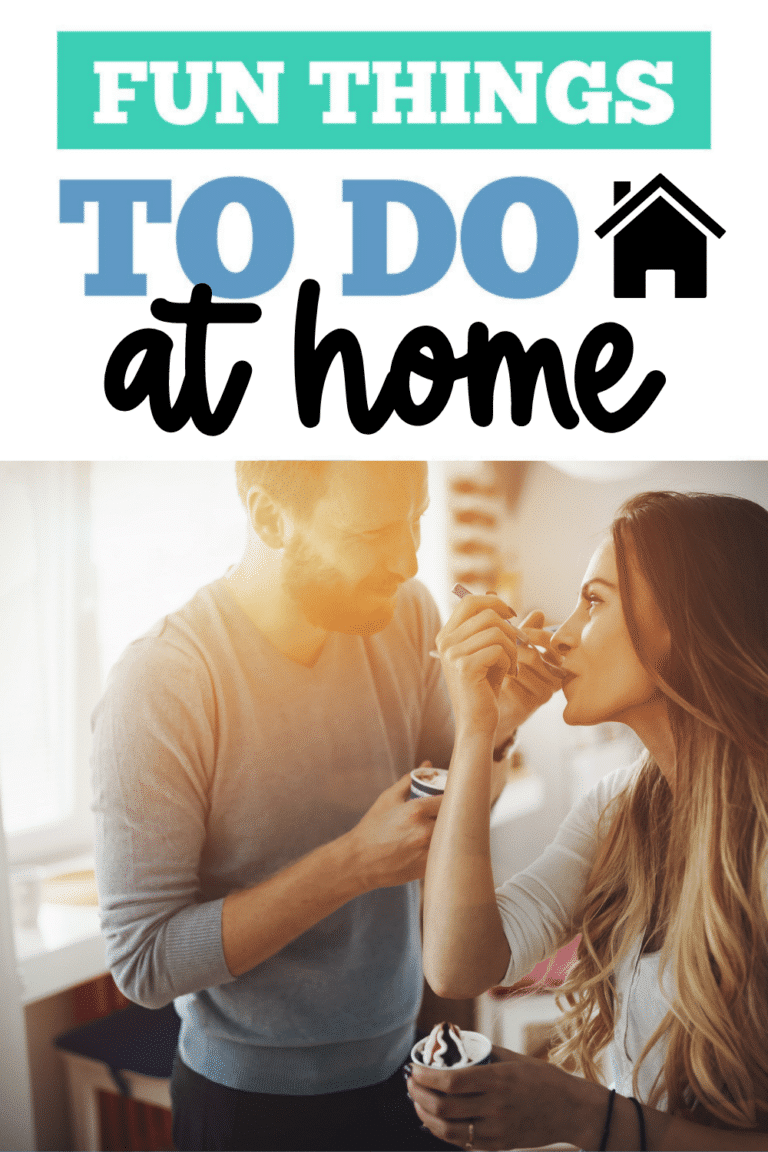 Prepare for Time Together at Home
Before you go staycationing we wanted to give you a few tips. It is so easy to say you are going to "staycation" and focus on fun things to do at home, but then we forget! In order to keep your mind and your staycations focused, here are some of our tips and tricks:
Put The World on Hold
Disconnect – Turn off cell phones, computers, readers, etc.  

Take Time Out – Stash all the clocks, including your watches, into a hands-off zone. Taking away reminders of time will help to ease stress and time constraints.

Create an 'Out of Office' Message – Create an 'Out of Office' email message that says you won't be back in the office until a certain date that ends your staycation. Hide the computer if needed!

Conversation – Focus on each other or the family with quality conversations – use our Family Conversation Starters for some ideas!

Skip the News- The bills, mail, and the news will be there when your staycation is over. Forget the world and focus on what's happening on your vacation.

To-Do List- You know that running list, grab it and place it in the hands-off zone along with the clocks.

Sitter Swap- If you need special time without kids send them to the neighbors for the day/night, then rotate and repeat. Swapping sitters allows each couple to have a few days to focus on themselves. 
Set the Mood
Flavored Drinks- Turn a normal glass of water into a tasty refreshment. Fill your pretty pitchers with ice and slices of lemons, oranges, cucumbers, and strawberries. Place pitchers in various locations around the house and in the shade outside. During the day stop and enjoy a tasty drink as often as possible.

Outdoor Living Room- Take all the comforts of the indoors outside. Create a comfortable space to relax in, have dinner by candlelight, or soak up the sun.

Paint A Space- Refresh a room in your home with a fresh coat of paint. You can transform the ordinary into extraordinary in a matter of hours.

Freezer Meals- Fill your freezer, fridge, and pantry with meals and snacks that will last throughout your whole staycation. Instead of spending time fixing each and every meal spend time enjoying your vacation.

 

 Check out this Freezer Meal Date we have!
Clean Up– Get that to-do list done quick. Assign duties to everyone. The sooner you clean up the sooner your home will feel like a vacation spot. You could even l

eave the house cleaning to the professionals. While your house is being cleaned spend the day relaxing together. 

Outdoor Oasis- Create a space in the front or back yard that you can enjoy every summer. Invest in a canopy with hanging mosquito nets, table and chair set, solar lights, and a hammock or a porch swing. You can even find some amazing and free DIY porch swing plans if you want to make your own! 
Bedroom Romance– Create a room of love, remove all the clutter, add a few touches of romance, and invest in some high thread count Egyptian cotton sheets.

Staycation Soundtrack- Make a soundtrack that fits the mood of your vacation. Relaxing at the hotel pick chill music. Sitting in the cabana select island tunes. If you're vacationing in Paris find trendy French songs. Or if you're on an action-packed adventure choose up-tempo beats. Move to the beats that you would hear on your dream vacation.
Alright, I think we are ready to embark on our home-centered adventure! If you need even more ideas, definitely check out this post all about how to plan the perfect staycation at home! And then for some fabulous ideas that are custom-fitted to your and your sweetie's personal preferences, we've split up even more ideas for fun things to do at home into six easy categories. If you see one that fits your needs simply click on the category title and jump right to it!
Hotel at Home Staycation Ideas for Couples
Staying in a hotel is usually one of the highlights of vacation time. Bring this fun thing to do out of the house – home! Make your home a special hotel retreat with these ideas.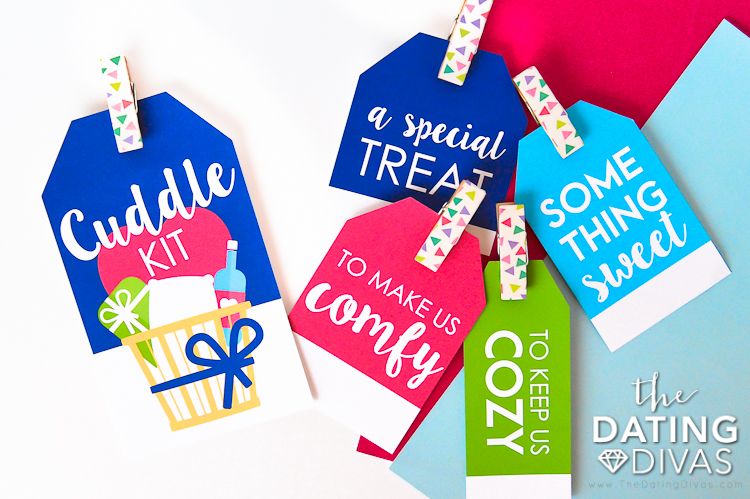 Relaxation Kit– Everything you need for a night away at your own private suite. 
Make Your Home a Hotel– Transform your home into a hotel with a few tips from the Je T'aime Hotel.

House Calls- Hire a certified traveling massage therapist and have a massage in the comfort of your home. If the weather is beautiful, consider taking the massage outdoors. 

Island Retreat- Make a cabana out of tarps or sheets, layout folding mats or chairs in the cabana, and add some pillows and fluffy things. Invest in misters or outdoor fans to drape along the opening of the cabana. Add any touch that will make you feel like you are away from home. pillows and fluffy things. Grab a piña colada mix and enjoy them in your cabana while you relax. 

Cuddle Kit For Two-Say 'no' to the alarm, sleep in, and spend time cuddling.
Spa Night

– Take the idea of a luxurious hotel spa home with a romantic, relaxing at-home date for two. Create a DIY spa night, check out

25 DIY Spa Recipes

. 

Turn Down Service- Have a nightly turndown service. Buy a yummy box of individually wrapped chocolates. Have a different family member be in charge of turning down service, fold back the blankets, smooth the sheets, and leave a chocolate treat on each pillow.   

Candlelit Dinner- Set up a romantic dinner in your backyard. If you don't have a backyard create a restaurant in your living room. Relax by candlelight, zone out to enjoyable music, enjoy each other's company, and if the mood is right dance in the moonlight.  

Sensual Massage– Bring a little spark to pampering. Make your partner yearn for your touch and caress with an all over body massage. This will get you in the mood for other things… Check out our Sexy Gift Guide to really spice things up!

Foot Massages-  Give each other a relaxing foot massage. Soak feet in a warm bath then massage using tennis balls, golf balls, or your hands. 

Love Shack– Create a room of love for just the two of you and do whatever your heart desires! 

 

Breakfast in Bed– Prepare an easy meal and serve it in bed.  Get the family involved, send out a breakfast menu and have them choose what they would like for breakfast. If you're not an early riser serve breakfast for dinner. 

Personal Art- Art can get really expensive. Save a little cash by creating art for your home yourself. Spend a few days collecting digital photos, paint a scene, or frame dried flowers. 

Romantic Rooftop Date– Recreate a balcony dinner on your rooftop. Set the scene beforehand , climb that ladder, and dine like you're on the third story hotel room.
Hammock ZZZ's-Spend the day cuddled in a hammock for two. Don't leave to cook meals, order out and have the meals delivered to your back yard. Play a game, read poetry, or enjoy the sunshine.
Order Room Service– Collect your favorite take out menus and keep them somewhere handy. If you can't afford take out create a menu that the family can place orders from. Serve simple dishes in parfait bowls, on cupcake holders, in mini portions, on fine china, in candy dishes, etc.  Serve beverages in wine glasses. Make eating easy meals enticing with these fancy ideas. 
Reading Binge- When was the last time you read an entire book? Pretend you have a "Do Not Disturb" sign on your door and read a classic, a blockbuster, or something your friend has been telling you about. If you don't like to read, download an audible book and listen to one instead. Go anywhere in the world as you dive into a good book. And if you need a new book, make it a date with our Bookstore Date!

Treat Yourself- You know those special treats you save for special occasions? It's time to get those out and enjoy treating yourself. Send the kids outdoors to play, put on a movie, or find a distraction so you can enjoy some R&R.

4 Star Hotel- Book that expensive hotel in town for the night. You're saving money by staying home so splurge for a night on your staycation.
Food Ideas and Fun Things to Do at Home from Around the World
Focus your staycation around food! We believe that one of the most fun things to do at home is to eat food that you didn't have to cook! These are a few of our favorite themes and ideas.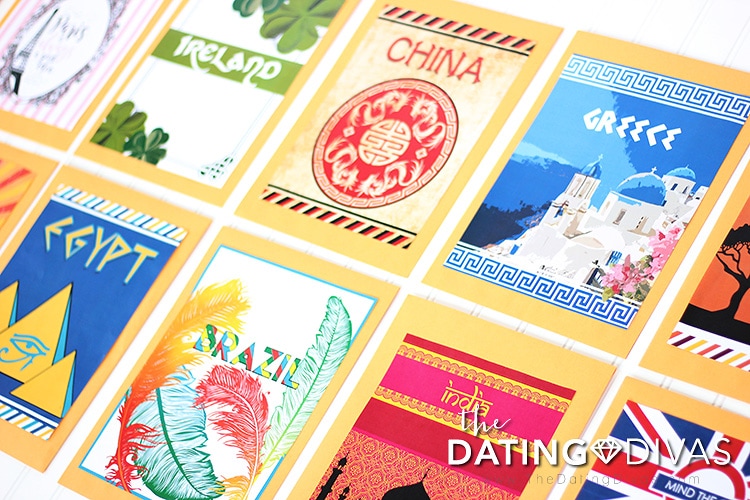 Food Passport – Try something new. Pretend you are far, far away and try cuisine from any country you desire.

Chic Bistro- Create an at-home chic and fun bistro meal. Search for bistro type meals on google and as a family make something that will make you forget about that local bistro restaurant. 

Paris Love– Spend an evening in Paris right in your very own home enjoying create-your-own-crepes and creative spouse caricatures. 
Fiesta– Enjoy a taste of Mexico with an all-out feast and party!
Chinese Please– Enjoy Chinese food in the comfort of your own home. Serve dinner on the coffee table, set out pillows, and create your own fortunes. 
Go to Italy – Plan a calzone night. Enjoy a night in with these family-friendly recipes that are as fun to make as they are to eat. 
New York, New York– Take a trip to the "Big Apple" without even leaving your town! 
Hot-N-Ready

– Spend time in the comfort of your home. Order take out every night. Keep a stack of your favorite and possible favorite take-out menu next to the phone.  Rent a movie and just enjoy sitting on the couch!

You've Stolen a Pizza My Heart – Enjoy a pizza-themed date with some adorable conversation starters. Pizza was always one of the sure fun things to do at home growing up – why change now?!
Food Truck Date Night – If you live in an area that has food trucks, there's a pretty high probability that a lot of cultures and countries are represented. Take the food truck day night for a spin and enjoy experiencing the world from your own town!
Discover Your Town
Take time to find all those little corners of your town that you have always wanted to visit – but you never have. While this may not be a fun thing to do at "home" it's still your hometown, so it counts!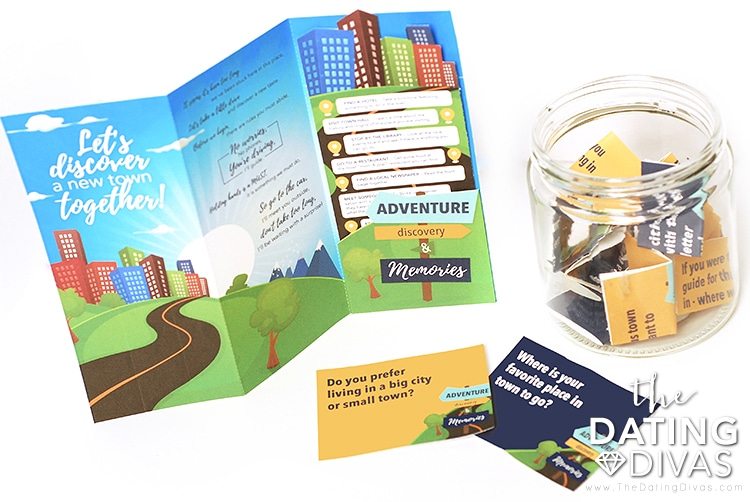 Tourist in your home town– Venture out into the town and search for something that you haven't done before.  Make it a tradition to get away in your town. 

Home Appeal- Drive around the neighborhood and find one or two homes that are your favorite. Talk about what you love and find ways to incorporate what you love into your home. Write an anonymous note to the homeowners telling them you've won their favorite neighborhood hunt. 

Goofy Specs- Grab or make a pair of silly glasses, go to a busy part of town, and wave to all the passersby. 

Learn Something- Check out local museums: Fire Fighter, Art, Air and Space, Natural history, and science, museums are great for the whole family. 

Road Trips– Discover the sites and the scenery of the town on a road trip.

Tour Appointment- Schedule a tour with your local travel agency. You might learn a thing or two of which you had no idea before. 

Discover a New Town– Don't stay local. Get out of the town limits and discover a new part of your state, ask a local to point you in the direction of good food and entertainment.

Make History- Check out all the historic landmarks and attractions in your area.  

Zoos -Take a walk on the wild side with a day at the zoo. 
Bargain Shop- You're saving money staying at home on vacation, so find a few really good deals and buy a thing or two. Or go silly and take the Thrift Shop Challenge. 
Snap Happy- Take a ton of pictures on your staycation adventures and create an online photo album of your fun moments. We love using this Selfie Date for picture inspiration. 

Take a Ride- Use public transportation for the whole day while on your sightseeing excursions.  

Photo Booth Hopping– Find photo booths near you and take your spouse (and some wacky props) to create a night full of laughter and memories!

Aquariums- Get out of the heat and explore the sea and the creatures that live in it. 

Save A Little Cash- Check Living Social, Groupon, or other coupon sources for cheap deals on activities to keep you entertained, pampered, or active during your whole staycation.  

Garage Sales

–

A fun and productive activity that will send you out exploring your local town and your neighbor's stuff! This is one our favorite fun things to do at home when we need adventure but can't go far. 
Spend Time with the Great Outdoors
Get out of the house with these fun staycation ideas. While they may not keep you warming up those couch cushions, they will give you plenty of fun things to do at home, or in your home vicinity.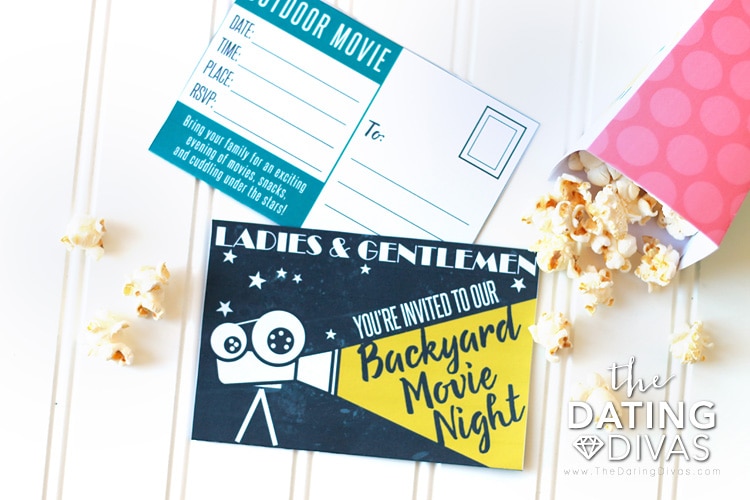 Go fishing. Rent a boat or find a beach to fish from and spend the entire day on the water. If you're lucky you might catch dinner.
Change It Up- Have movie night in the backyard, the bed of a pickup, eat breakfast on the deck, or sleep in the living room. Do something different, get creative, and add a little excitement to normal activities. 
Backyard Scavenger Hunt – Create a treasure hunt for your family. Leave clues around the home, yard, car, park, etc and send your kids/hubby on a hunt for fun prizes. 

Boat Tour- Book a mini cruise or boat tour at your local water attraction.  A mini cruise, tour to see dolphins, or a few hours on the lake will take you to another world. 

Picnic in the Park– Spend a day relaxing with picnic food and games at a popular park. Take pillows/blankets, yummy food, and bubbling drinks.

Go geocaching- This is a grown-up version of a kiddie treasure hunt. Using global positioning you find destinations and discover new geocaching positions. For more information on how to play go to www.geocaching.com. 

Camp Out– Take a camping trip in your own backyard. Pitch a tent, lay out sleeping bags, mattress, and blankets. Place drinks in bottles, snacks in ziplock bags, and dinner in tinfoil. Watch a scary movie or tell stories around a pit while you roast marshmallows. Make the inside of the house off-limits. 
Ranger- Dress like a ranger in comfortable shoes and dress for the weather. Pack everything you would take on a real hike, with one addition: notebooks for your kids. Have them jot down all the animals, plants, bugs, trees, etc that you find along the way. If you have no idea what you come across, take a note and look it up. If you want to keep it couples we have a really fun Hiking Date!

It's a Jungle Out There- Transform your home into a backyard safari. Make vines, big leaves, and animals out of paper and decorate the yard. Serve food to fit the theme and have snacks on hand that you can give a safari name too, get creative. Set up a station for the kids to make beaded jewelry, slingshots, or paper animals. Play drum beats and finish the night with Lion King on a big screen/white sheet. 

Go Picking -Visit a local farm that allows you to pick your own fruit and veggies. Gather enough fruits or veggies to make a cobbler or a salad for the evening as a family. 
Be Daring- A staycation is a perfect time to be a little risque, check off your spicy to-do list, and do something you wouldn't normally do. Skinnydip, make out in public or get steamy on a hike. 
Star Gazing– Visit a local planetarium or spend a night under the stars with a few astronomy books and a homemade telescope.
Camping- Get out of your backyard and camp for reals. Find local areas to camp and pitch your tent!  Have the family help in food prep and gather all the needed items for a fabulous camping adventure. The Family Camping Trip Kit is sure to help.

Outdoor Reading-a-thon- Find a good adventure book, pack a few treats and water, find a comfy spot and become a part of the adventure.

Tubing Down the River Float with your spouse and take a ride in a tube down a river.
Poolside Relaxation- Let the kiddo's play while you catch a few rays, enjoy a good book, relax in a comfortable lawn chair, and sip a tasty treat. Check out our Summer Must-Haves!
Entertainment Ideas and Other Fun Things to Do at Home
Sometimes one of the most fun things to do at home is exploring the local entertainment offerings. Check out these ideas to get your thoughts turning about entertainment in your area. And don't limit yourself! We have a few entertaining ideas that are fun things for couples to do at home – make your own entertainment!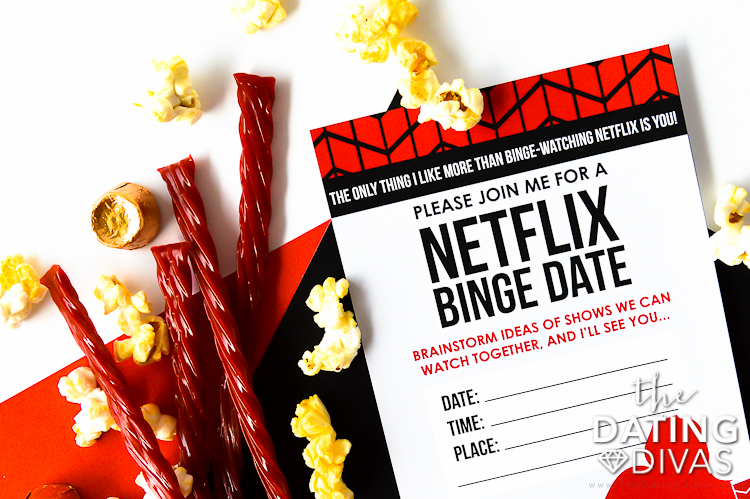 County Fair– Get your 'country' on with this date night at the County Fair! This post includes an invite and a checklist for activities to do at the Fair! Yee-haw!

Ride a Thunderbolt- Enjoy the thrill of a death-defying roller coaster ride! Hurry on over to the nearest amusement park or water park, ride everything you can, and revel in some wicked fun! 

Foreign Movie Fest- You know those movies you stay away from because you don't want to read the credits. Pretend you're in a foreign country by renting or going to a foreign theater. 

Film Festival- Pick a film fest theme and select movies to fit that theme. Create your theater at home by collecting movie snacks, setting out pillows, and turning off the lights. Lights, camera, action…

Name That Treat– Use chocolate sauce, cocoa powder, honey, chocolate frosting, peanut butter, and chocolate syrup to paint each other. Not only is this romantic and fun but the caffeine in the chocolate does a body good!  Spice the night up with a body tasting feast fest.
Service– Create as many opportunities to serve those in your family, your neighbors, your friends, or strangers. Forget about your worries, lose yourself in service, and bask in the happiness of helping others. 

Craigslist Jolly- List something on Craigslist for free and make a game of it. Ask potential buyers to write a 100-word essay explaining why they want your item, have them write a poem, or send a picture of them in their silliest outfit to your email. 

Local Events- Check the local calendars for your city and neighboring towns. Attend the events that catch your fancy.  

TV Party- Find a sitcom with high ratings, sit on the couch with popcorn, and get hooked on a new show – The Netflix Binge is a great choice. Better yet, invite your friends over and watch a season finale, a few episodes of a summer sitcom or a made for TV movie. 

Fiesta- Host a fiesta! Provide Mexican food, mariachis, piñatas, wear sombreros, and you've got a party! 

Sleepovers–  Lounge around in PJ's, have pizza, and play Truth or Dare. 

Block Party- Gather the neighborhood together and have a potluck bbq. Bring the grill to the front yard, set out folding chairs, and get the meat grilling! 

Book Club- Either help your kids start a book club or start a couples book club. 

Amazing Race– Plan an Amazing Race Date Night with a group of your favorite friends. Make bets on who the winner will be and start a pool of cash for the winner. 
Movie-A-Thon- Collect your favorite movie treats, the best movies ever, and get comfy. Check out this Double Feature Date Night!
Game Night– Make it a family night or best buds night. Play board games, XBOX, or have a themed party. 

Throw a Luau- Hawaii is the ultimate paradise so say 'aloha' to a Hawaiian themed party.

Time Capsule– Creating a time capsule is the perfect way to look back at the memories you have created so far and a look towards the future and creating many more special memories! Decide who the time capsule is for and focus what you put in towards that person. Label with an open date and hide.
Summer Storytelling– Gather everyone outdoors in the evening and tell stories. Folklore or family stories is the perfect entertainment for a summer evening. If storytelling isn't your thing, make your own storybook.

Album-A-Thon- Your favorite memories shouldn't stay digital forever, give them a tangible place in your home. Gather your best photos, print them, and put them in a photo album.

Become King or Queen for the Day– Spark some friendly competition with your spouse by making wagers throughout the day… the winner gets to be the king or queen of the day! 

 

Family Collaborations- Pick a project that you can feasibly do together and make a goal to complete something together. Choose a project that reflects your family's interests; plant a garden, work on a play, paint a portrait, etc. Whatever you choose to work on make sure you have fun! 

Pool Party–  Get ready to have some fun in the water and sun! This is a super easy date and a great way to spend time with the one you love! 

Book Escapes- Where would your dream vacation be? Is it Hawaii, China, Australia? Whatever destination you decide embark on a trip there by reading a book about that region, either a learning book or something for fun. Experiencing your dream is only a page away!

Decorate Your Fantasy Home- Gather some of your favorite home magazines. Become a builder and tear out your favorite pieces to make your dream home.

Make Crafts- Gather your craft supplies and organize a craft camp to entertain the kids while the grown-ups entertain themselves with a grown-up activity 😉
Active and Fun Things to Do at Home
Make your staycation an active one with some of these ideas. Many can be tweaked to fit a couple's need, or enlarged to meet a growing family.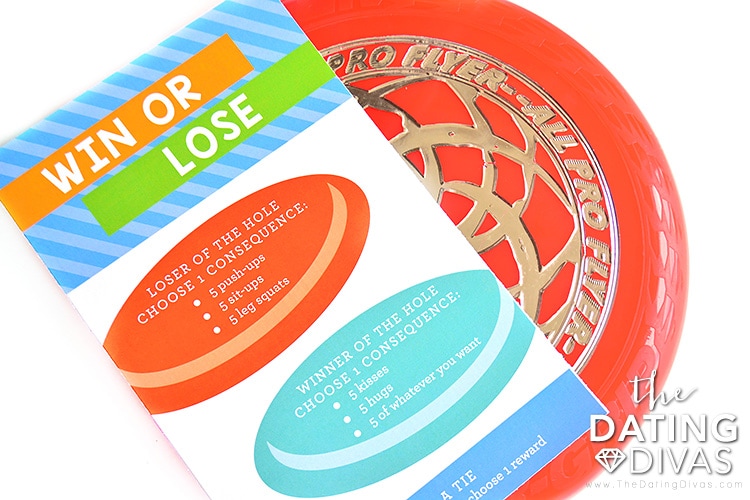 Your Favorite Activities– Make it the best of both worlds by enjoying each other's favorite things.  

Cycling Fun- Take a bike ride with the whole family. Cruise along the golf course, soar down ski trails, or take a ride around your local bike trails. 

Go Fly A Kite- A picnic basket and a trusty kite will make for a fun day of flying high. 

Grow A Garden- Involve the entire family in planting, watering, and picking from your garden. Use the items from your garden in a fabulous meal that everyone helps make.

Olympics– Host the olympic games in your backyard. Invite your competitive friends and have metals ready for the winners. 

Row A Boat- Rent a kayak, using teamwork, row down a stream and enjoy the scenery. 

Field Day Antics- Remember all those games you used to play as a kid? Wipe the dust off your tennis shoes and play dodge ball, kick the can, red rover, freeze tag, and tug of war. Pack healthy snacks and a lunch to give you energy for the field events. The Competition at the Park post has plenty of ideas for you. 

All Day Dance Party- Get those booty's shaking from the minute you wake up to the moment you are tucked in. Create playlists for a wiggle party upon waking, a workout mix, then a hopping mix for dinner, a dance mix for the evening, and finally folk music for bedtime. 

Focus on Your Health– Look no further for a fun AND healthy night. Plan fun ideas that will get your heart pumping, go on a hike, make smoothies, eat salad, or swim a few laps.

Tandem Ride For Two- Enjoy a little romantic time together as you enjoy sightseeing, bonding, and increasing your heart rate. 

Paint Ball Wars-  Go to a paintball course and it's 'war on!' or simply fill water balloons with food colors. Assign a color for each family member.

Soak Up The Sun– Have a full out water fight. Start with a wet t-shirt contest, him in undies and her in a white tank. Then get out the super soakers and have a colored water fight. Once you've played a few games it's time to get out the sprinkler, dance in the water and have a mud fight. 
Breakfast and a Bucket of Balls – Enjoy an early morning activity at the driving range.

Be A Kid Again- Play on the school playground, have a piggyback race on the track, have a volleyball match, or play a game of tennis on the court. Let go of grown-up ideas, be free, and have fun!

Get Out The Yoga Mat- Grab a yoga video, a mat or towels, and strike a pose. Have flavored water on hand, do yoga in the morning sun, and pretend you are on a retreat.

 

Simple Project- Try a simple weekend project that will involve the whole family and improve a space in your home. Use our Fixer Upper Date Night to help you get it going.  

In The Dark- Do you know your home inside and out? Who can last the longest without site? Create a game with treasures at different points in the home. Spin everyone around, blindfold them and see who finds the prize first.

Frisbee Golf– Play a fun game of frisbee golf with a twist, no need to leave the backyard to start a friendly competition.  

Fun in the Sand- If you live near the sea or the lake you can make the most out of a beach. Pick a spot and set up an umbrella and pretend you are on a private island. Make out, play in the water, make sandcastles, bury each other in the sand, treasure hunt, and end the night snuggling up to your partner under the stars. 

Play a Game- Play tennis, mini-golf, or some other vacation sport. 

4 Wheelers- Head up to the sand dunes, dirt trails, or hills, and have an off-road adventure. 

Make a Splash- Rent a wave runner and head to the nearest water location. Spend the day splashing in the waves.  

Yee-Haw- Rent a horse and be a cowboy and cowgirl for the day. Dress, eat, and play the part!
We're always looking for fun things to do at home that raise the bar a little. We hope this list has given you some staycation ideas that help take your special time together at home up a few notches.
If you are on the hunt for a fabulous staycation, then The Perfect Staycation Kit is just what you need!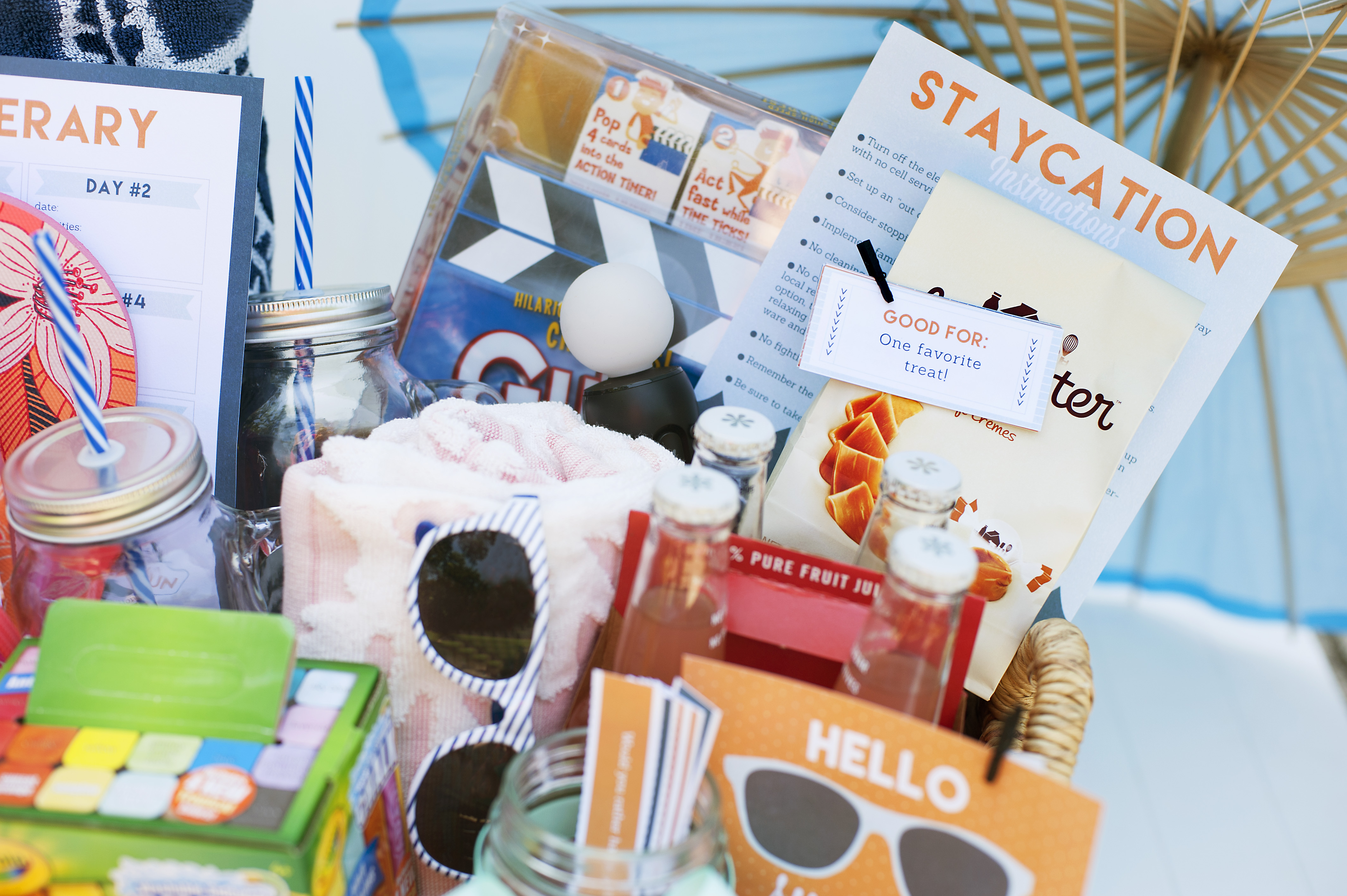 These lists of fun things to do at home, staycation ideas, summer dates on a budget, and summer travel ideas are your golden tickets to a rockstar staycation.  Pick the activities your family loves, then plan your trip, and finally turn your boring summer into an awesome one with one amazing idea at a time!