Epic Things to Do on Labor Day Weekend 2023
Labor Day weekend is coming up, and we've created the perfect list to help you soak up the last few moments of summer! Since becoming a federal holiday in 1894, Labor Day weekend is seen as the unofficial end of summer for most people, and it is celebrated with parties, outdoor activities, and relaxation! Ready to have an epic Labor Day weekend? Check out this list of 25 of the best things to do on Labor Day Weekend 2023!
If you are looking for local events, you can always search for "Labor Day events near me" or "Labor Day activities near me." But if you're looking for general things to do on Labor Day, we've already done the searching for you! Keep scrolling!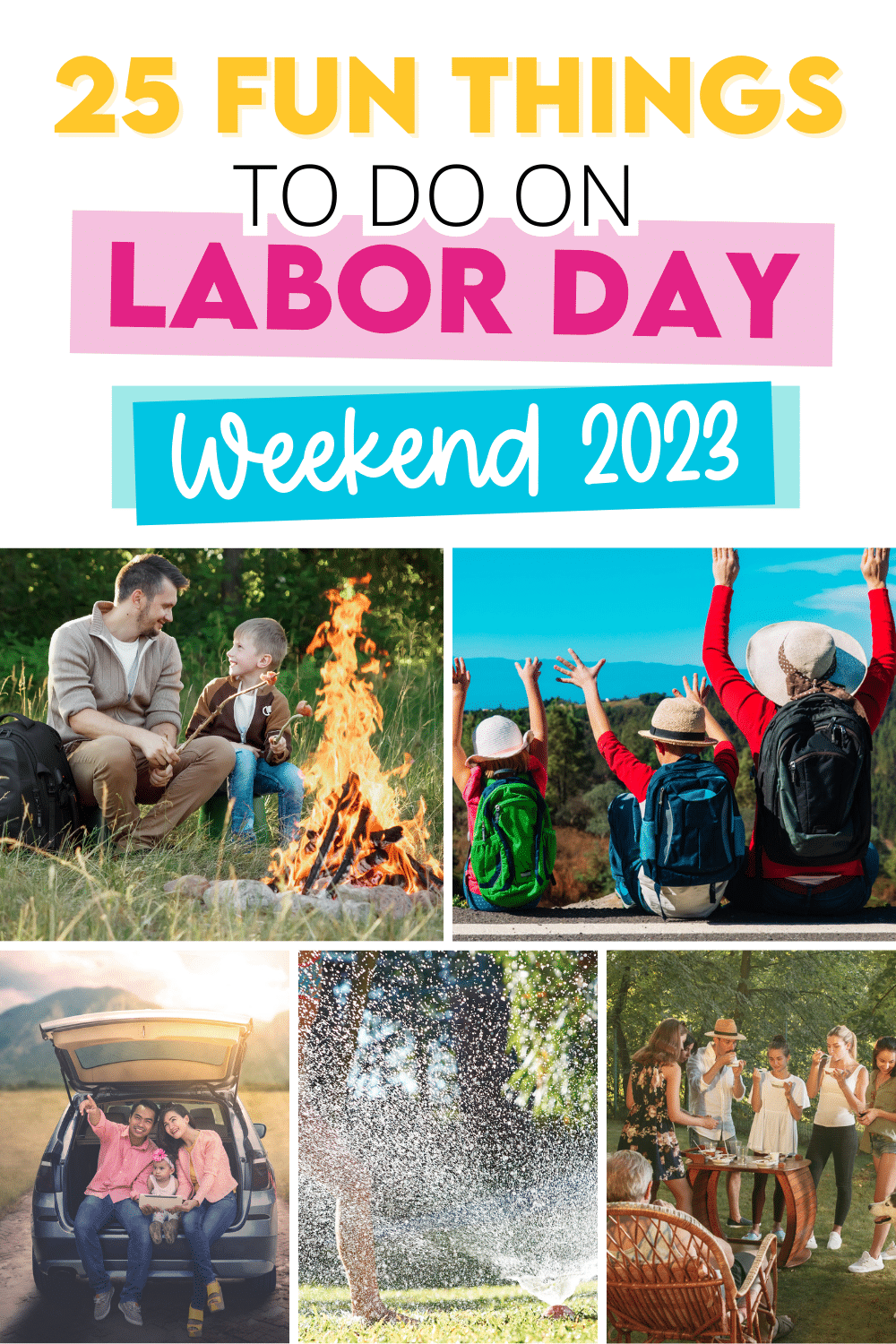 Disclaimer: This post contains affiliate links. To learn more about 'em, click here.
Table of Contents
Simple Family Labor Day Activities
1. Run Through the Sprinklers: This summer activity is not only simple, but it's definitely a winner for kids of all ages. Hook up the hose, throw on your swimsuits, and have a good ol' fashioned run through the sprinklers. For even more water fun, check out our post on 75 Fun Backyard Water Activities!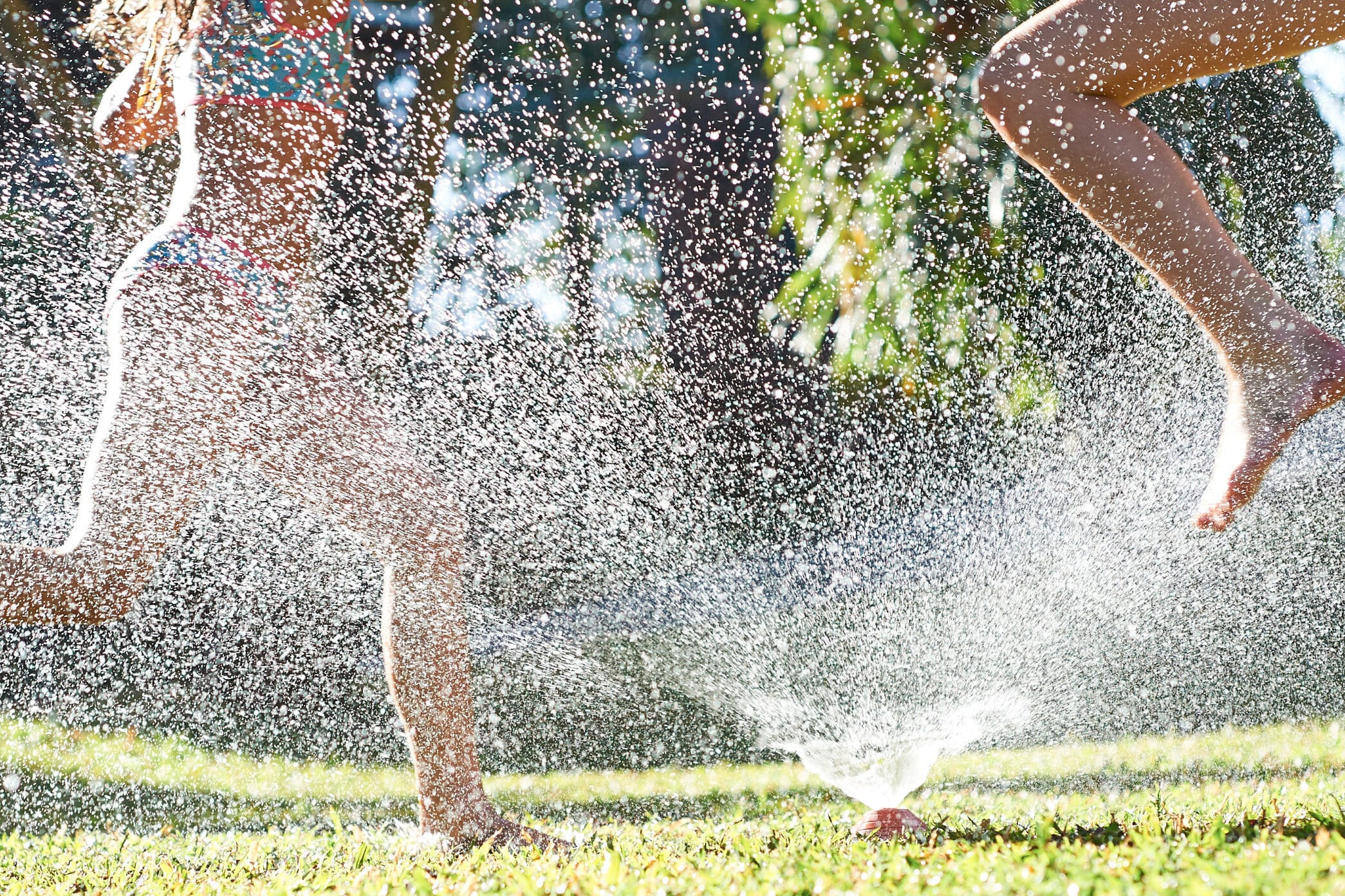 2. Watch a Backyard Movie: Drag out all the blankets and pillows, set up your screen and projector, and watch a fun family movie under the stars! We even have the cutest free printables to make this backyard movie night something you'll always remember!
3. Make Homemade Ice Cream: Mmm … homemade ice cream! You don't even need to search for recipes because we've already got the dreamiest ice cream recipe and adorable printables for you to try! Your kids are going to scream for this Labor Day weekend activity!
4. Look at the Stars: Grab some blankets and gaze at the stars! You could even make it a competition to see who can find the most constellations. Don't forget to grab some treats, too!
5. Go on a Picnic: Why not pack up a yummy lunch and head to your local park for a simple end-of-summer picnic? Need picnic ideas for two? Check out this huge list of picnic ideas for couples!
6. Cook S'mores Over a Fire Pit: Looking for s'more delicious things to do on Labor Day? Cook some ooey-gooey s'mores in your own backyard. Use our printable s'mores spinner to create fun and unique combinations!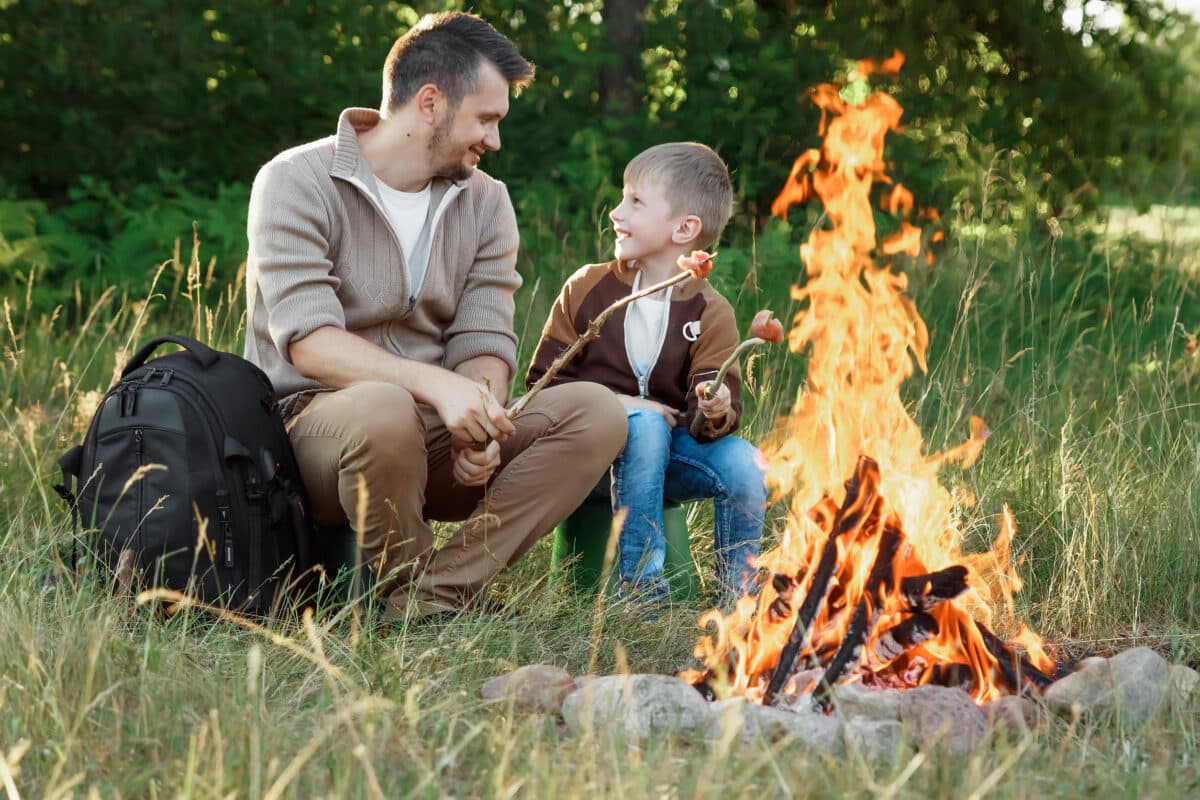 7. Tie-Dye Matching Shirts: Get creative and tie-dye T-shirts together! Your kids will love this messy activity that is perfect for doing outside in your yard. Grab some gloves and old, white T-shirts and get colorful!
Group Labor Day Activities
8. Organize a Scavenger Hunt: Do you want scavenger hunt ideas that are unique and creative but also require very little prep time? Your family and friends will love these scavenger hunt ideas!
9. Have a Backyard Games Tournament: Cornhole, anyone? Grab your family and friends and play backyard games together. Do you need more ideas? We've got you! Take a look at our list of 65 of the best outdoor games!
10. Host a Neighborhood BBQ: Food, friends, and fun—what could be better? Round up your neighbors and friends for an end-of-summer BBQ bash! We've got printable invites, food labels, and treat toppers to help you pull off the perfect BBQ.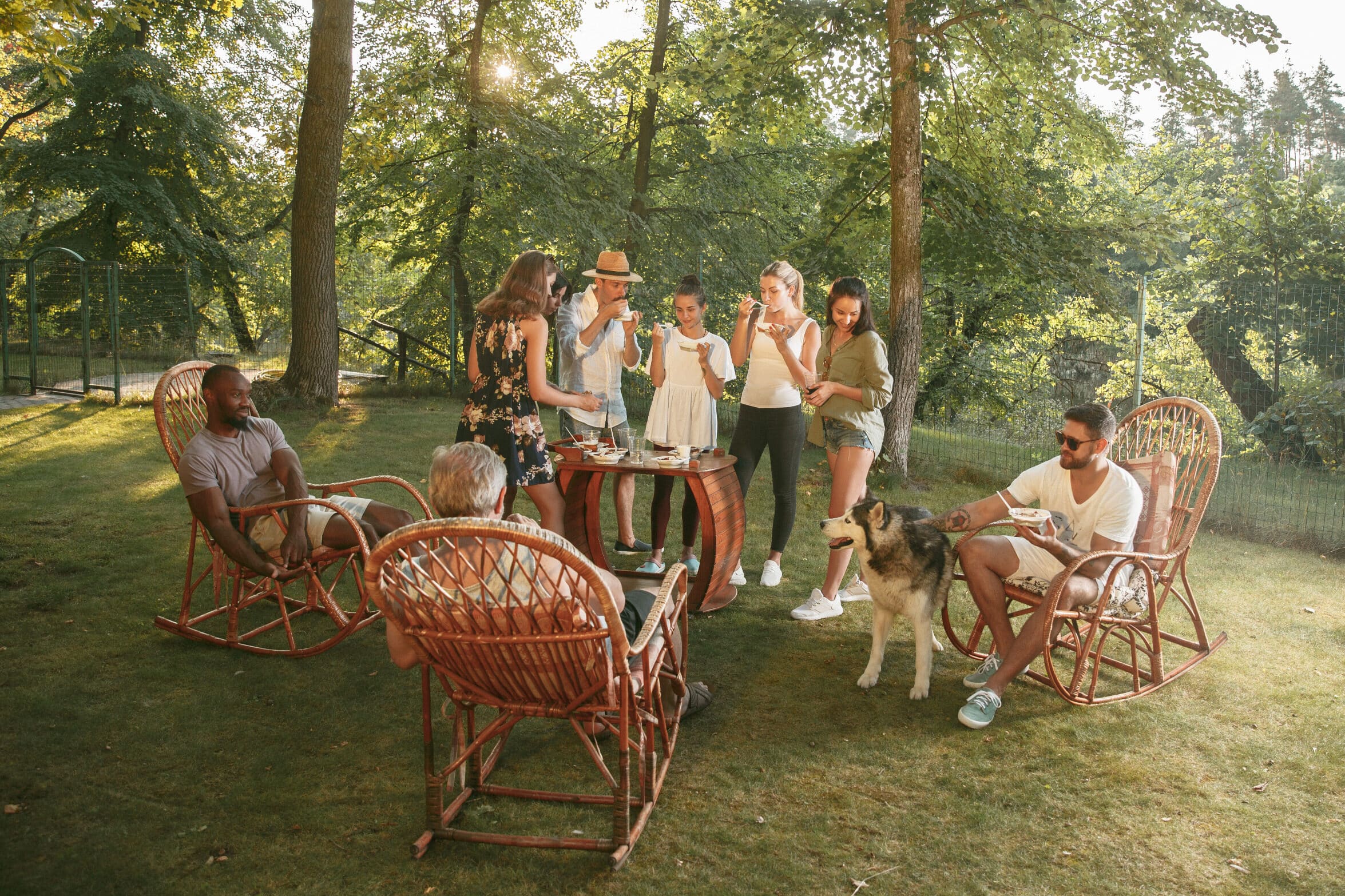 11. Play Group Water Sports: Do you want to capture the last of that summer magic this Labor Day? Grab your kiddos and friends and play some water sports!
Stay-At-Home Labor Day Activities
12. Tackle a DIY Project: Is there a project you've been putting off? Take advantage of the long weekend to get it done! Do you need ideas? Here are 50 DIY home decor ideas just for you!
13. Have a Movie Marathon: Make use of the long weekend by having a movie marathon! Choose your favorite movie series, grab your favorite treats, and snuggle in for a weekend in front of the TV. Do you like superhero movies or Harry Potter? We've got awesome ideas for you!
14. Make Red, White, and Blue Desserts: What's more American than red, white, and blue treats? Tie on that apron and get creative in the kitchen. We have more than 50 festive desserts and treats for you to try!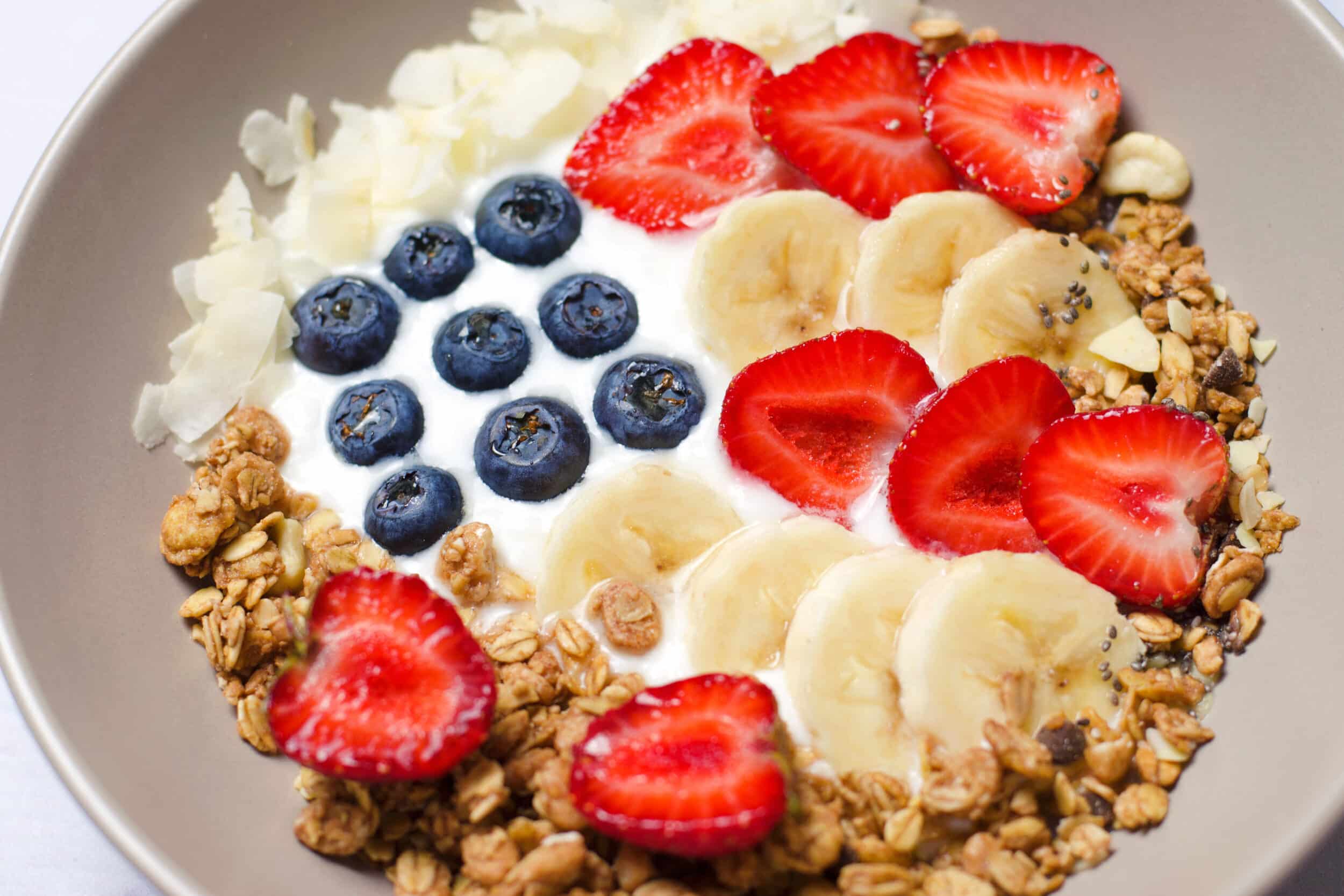 15. Decorate Your House for Fall: Clear out all of your summer decorations and embrace the coming season by decorating for fall! We've got a huge list of fall printables to help you out. Are you feeling all the fall vibes? Might we suggest this flirty football movie date? We think you'll love it!
16. Camp in the Backyard: It's so fun to go camping, but sometimes it is so much work, right? Take the work out of camping and take your tent to your very own backyard. No need to use the facilities outside when your own bathroom is a few steps away! We call that a win! Here are some of our best camping ideas for you: 100 Camping Hacks, 45 Camping Meals, 101 Kids Camping Ideas, and Romantic Backyard Camping.
Out-Of-The-House Labor Day Activities
17. Go on a Road Trip: It's time to hit the road, Jack! Take close-to-home day trips or head out for a long weekend vacation. We've got the best road trip ideas to make your travels easy and smooth. Oh, and if you live in the U.S., check out our list of the best weekend getaways!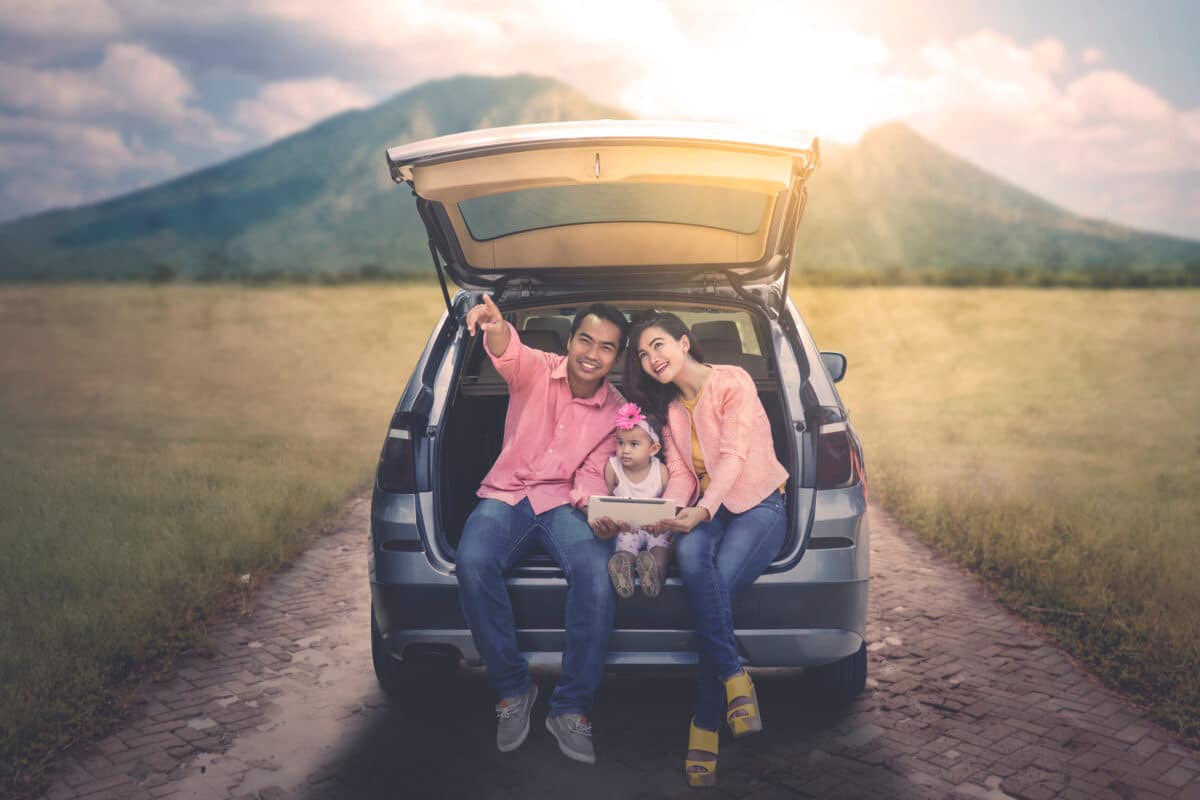 18. Go to the Beach or Local Watering Hole: Head to your local watering hole for one final summer hurrah! Build sandcastles, fish, go boating, or simply sit and soak up some vitamin D. We've made it even easier for you with this handy beach packing list!
19. Shop Labor Day Sales: Labor Day is one of the best times to shop for back-to-school and cooler weather clothing. Can you believe that we have a back-to-school shopping date, complete with free printables? Because we totally do!
20. Check Out Local Live Music Events or Festivals: Simply type "Labor Day activities near me" or "Labor Day events near me" into your favorite search engine to find local live music events or festivals. This would be the perfect way to soak up the last few days of summer!
21. Cool Off at a Water Park or Local Pool: Head to a water park or swimming pool for one of the last times this year. If you are running out of ideas for enjoyable games to play in the pool, we've got the perfect list for you: 15 Best Pool Games!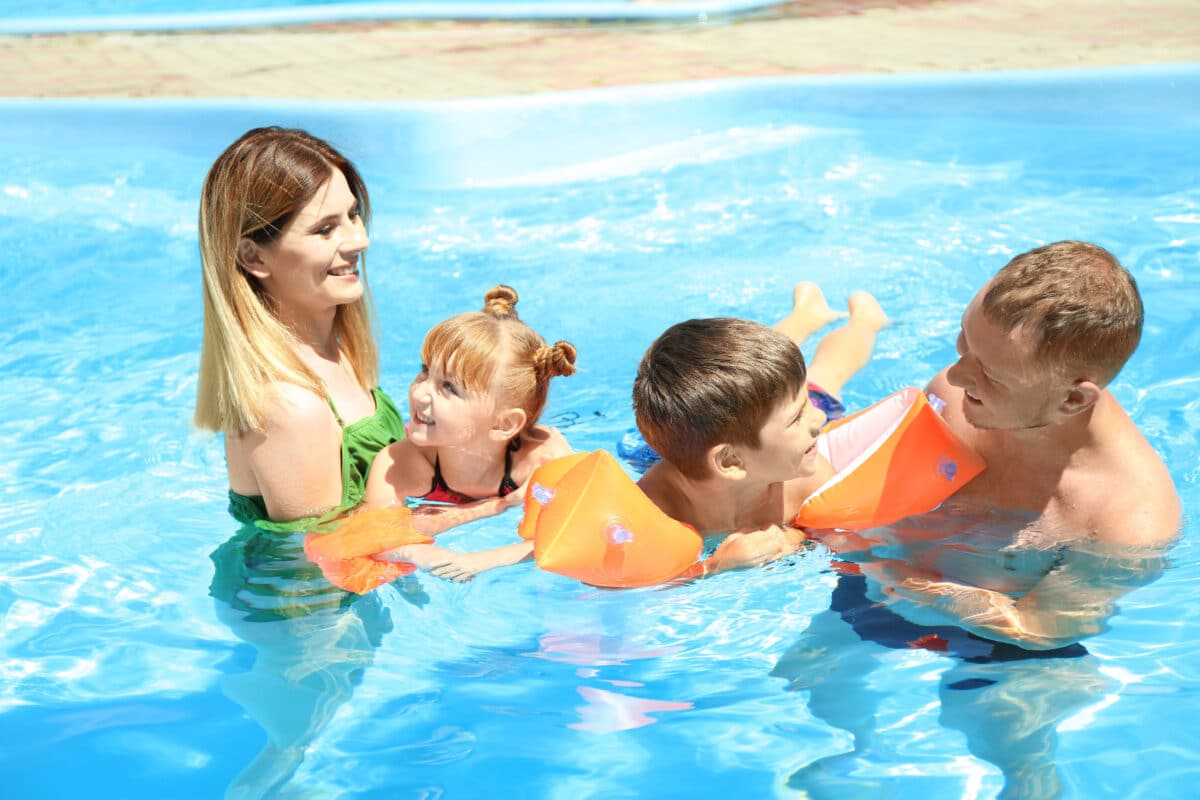 22. Go to a Drive-In Movie: This is a must-do for anyone's bucket list! Take a step back in time and search for a drive-in movie theater near you. If you don't have a drive-in theater nearby, you can totally create your own drive-in movie experience in your very own backyard!
23. Go Hiking: Gear up and explore the great outdoors! Go on your favorite hike or search for new hiking trails near you. You could even look for hikes near geocache sites to make it even more fun for you and your kiddos!
24. Go to a Baseball Game: Take yourself out to a ball game and enjoy America's favorite pastime before football season takes over! Make sure to get yourself some peanuts and Cracker Jacks! (Is kickball more your style? Take a look at this epic kickball group date!)
25. Go on a Bike Ride: Get your hearts pumping with this cardio activity for the whole family. Explore your city or head to the mountains for epic mountain bike trails. Take a look at this list if you need more ideas for activities for adventurous couples and families!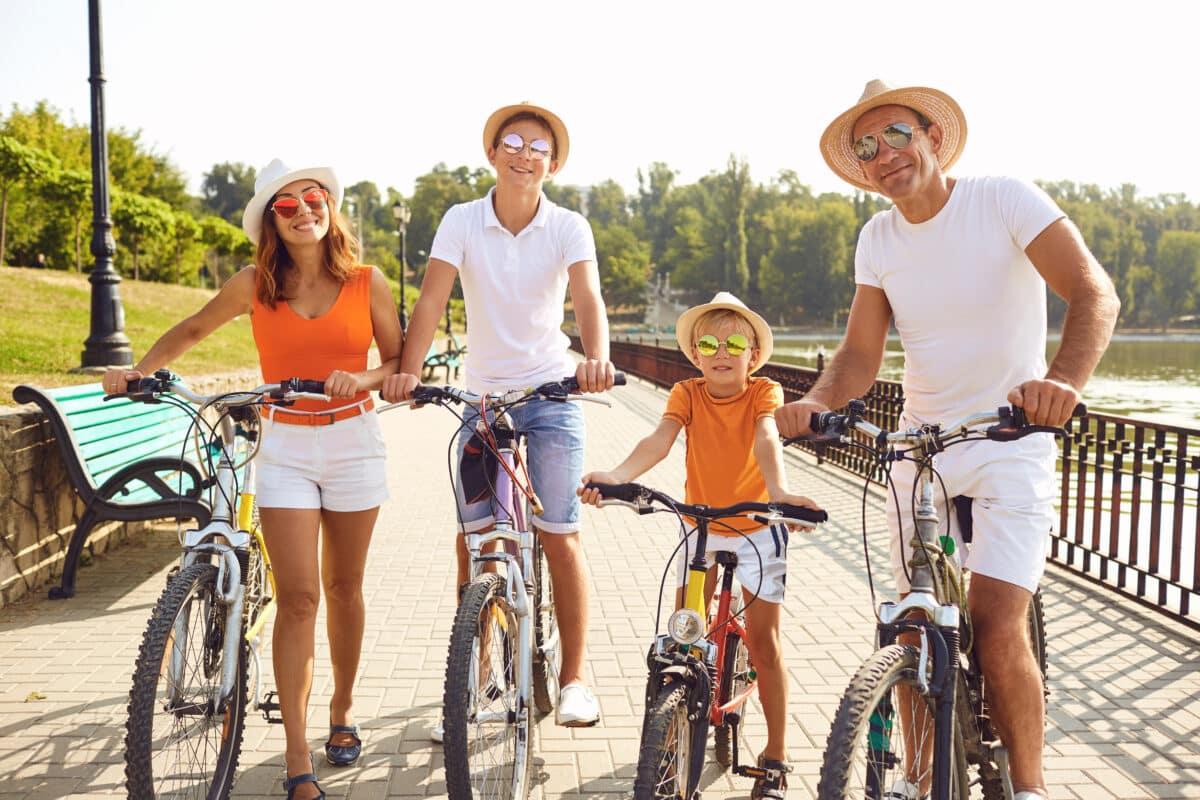 We hope you've had the best summer, and we're confident that, with this list, you will end this summer season with a bang! Now more wondering what things to do on Labor Day weekend in 2023! You're totally ready to go!