I just love family traditions around the Holiday season.  They are not only fun, but also help strengthen family connections and provide a sense of continuity across the years.  With the addition of several new Divas to our team, we thought it would be fun to round-up some of our favorite Holiday traditions.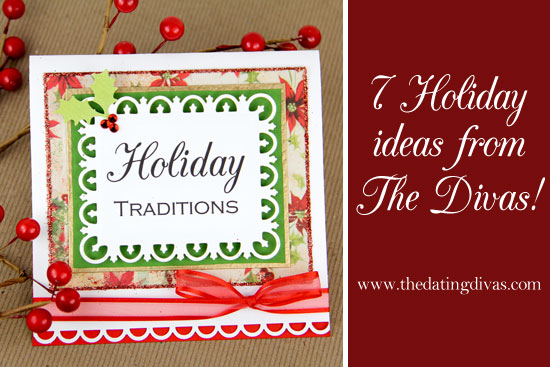 From Diva Paige:
Meaningful Holiday Ornaments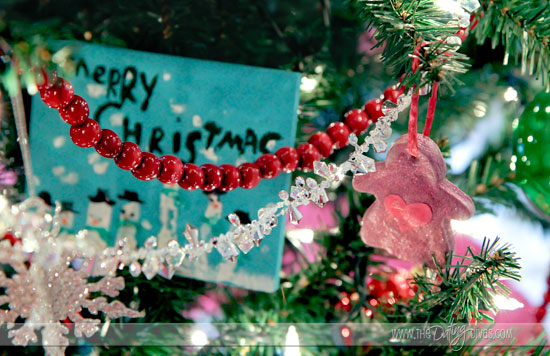 As kids, my parents bought us an ornament each Christmas to place on the tree.  The ornament would have some meaning behind it- such as a car for the year I turned 16 or a piano when I started taking piano lessons.  Each new ornament represented something about us.  The idea was when we grew up and moved out, we could take all of our ornaments with us to place on our own tree… meaning we wouldn't have to start from scratch!  The best part? … all the great memories each ornament evokes when we decorate the tree each year.
Our ornament tradition continues.  Last year, we got our son an ornament with his picture on it including the year since he was just born months before.  This year, we bought him an ornament that says "born to travel" given that he's been to 4 different states before the age of one!
From Diva Sarina:
Christmas Calendars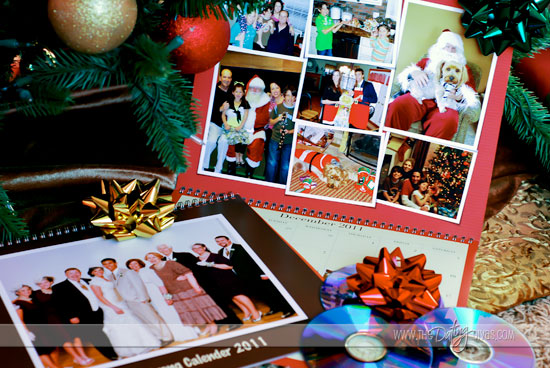 For Christmas gifts, my husband and I make a family slideshow for each one of our families with an accompanying calendar.  Both the slideshow and calendar contain pictures from the previous year and provide: a memorable gift, something they can use all year (the calendar), and a history of our family to look back in the years to come.
And, best of all- we can avoid crowded malls and we don't have to stress about coming up with new gift ideas each year.  Our families look forward to watching the video after all the presents are opened Christmas day!
From Diva Julie:
Christmas Eve Games
We have several Christmas traditions including a few fun Christmas Eve games.  My favorite is the Ho Ho Ho game.  This activity is all about breath control!  Each person takes a turn and says Ho Ho Ho Ho Ho… for as long as they can without taking another breath.  We use a timer to see who can go the longest each year, but you could also just count the number of Ho Ho Ho's too!  This game always makes everyone laugh!
From Diva Becca:
Santa Cookies, Breakfast Treats, & the Minivan Express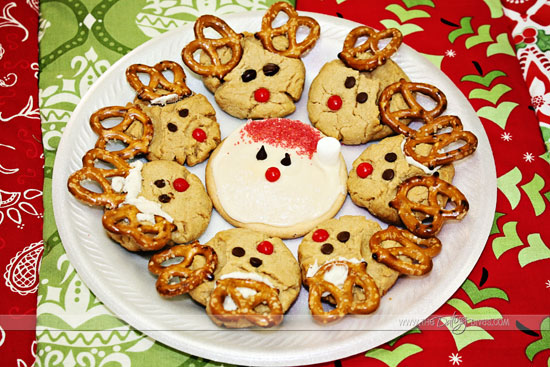 Every year, we decorate Santa cookies "assembly line style."  One person is in charge of putting on the coconut for the beard, another person does the red hot for the nose, the next does mini chocolate chips for the eyes, and the last adds red sprinkles and marshmallows for the hat.  This last year, we added reindeer cookies to go with them!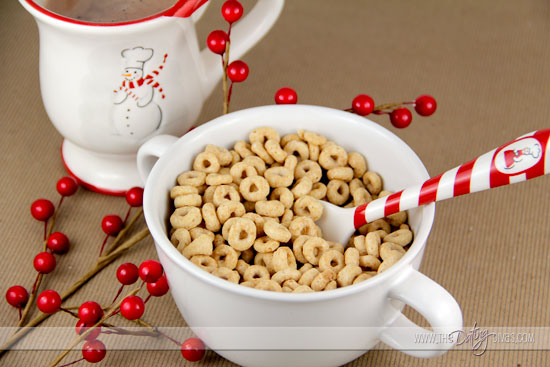 Also, in my husband's family, each person gets a whole box of their favorite cereal by their stocking.  On Christmas morning, everyone has their own cereal instead of having to mess with cooking and dishes.  And, my girls LOVE that they get a whole box of the sugary cereal that I never buy the rest of the year!
Becca also shared a fabulous tradition she learned from a friend: the Minivan Express!  Her friend leaves little tickets on her kids pillows to ride the Minivan Express.  When they find the tickets (they never know which December night she'll choose), they run to the van in their pajamas to go look at all the beautiful Christmas lights.  She even has little bags of popcorn and candy canes ready for their adventure!  They love that they get to stay up late and it's a little family pajama party on the road!
From Diva Candice:
Love Note Tree
I can't wait until our little one arrives next year to start up some new family traditions of our own!  Here is one little tradition that we have already started- just something special for the 2 of us.  About 2 years ago, James surprised me with a Love Note Tree.  He bought a small little tree on sale at Target, decorated it with white lights, and left little notes for me for each day of the month.  Each heart became a mini ornament!  Since then, it has been our little tradition to alternate days- he leaves me one note one day and I surprise him with a note the next!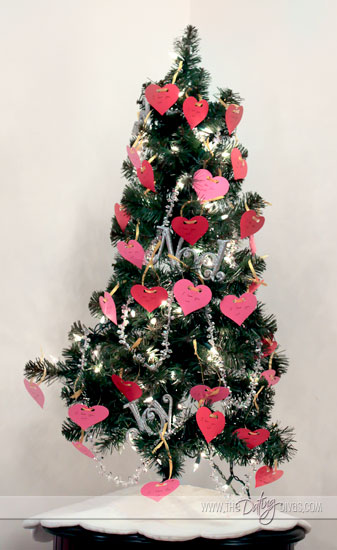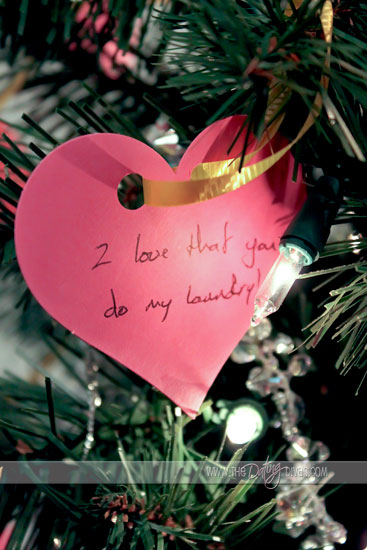 For more fun ideas and inspiration, check out this Diva post on celebrating the Holidays.  And, we just love our readers' suggestions- what are some of your favorite Holiday traditions?  Cheers to crafting a memorable and meaningful Holiday season!