THE Best Anniversary Gifts
Celebrating a big anniversary soon and not sure what to get your guy that has everything? Have no fear! The Dating Divas are here! We put together some of our favorite anniversary gift ideas for HIM and put them all in one place for you!
Whether you are looking for a 1st-anniversary gifts, a unique 30th anniversary gift, practical things he might need, or something saucy for the bedroom, these anniversary gift ideas will be perfect for him!
By the way, these gift ideas are also great for ANY occasion, not just your anniversary! Occasions such as Valentine's Day, birthdays, or just when you want to give him a big ol' dose of your love!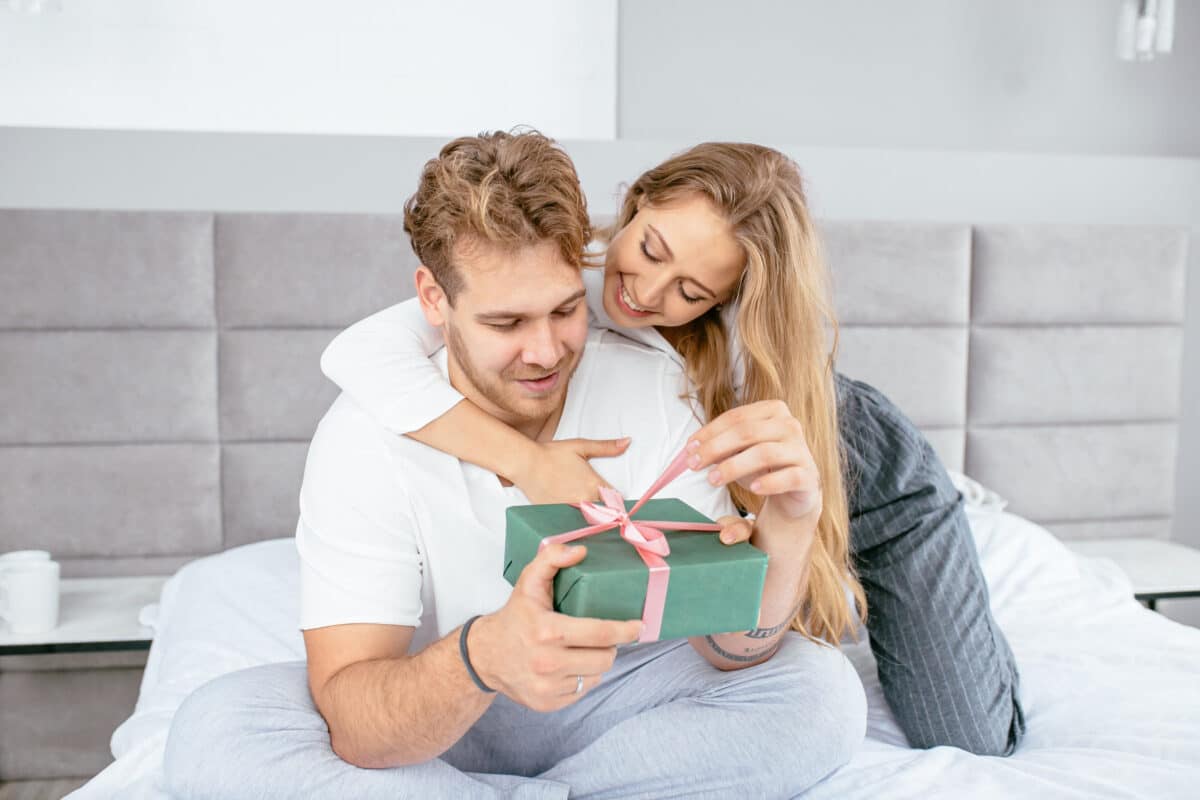 Disclaimer: This post contains affiliate links. To learn more about 'em, click here.
We've made shopping for your honey-bun extra easy by dividing our gift list into four simple categories:
Let's get shoppin'!
Collectible & Romantic Ideas for Him
From goodies and gadgets to those extra-sweet somethings, we've got the most perfect romantic anniversary gift ideas for him below! Any type of guy would LOVE to receive these.
1. Date Memories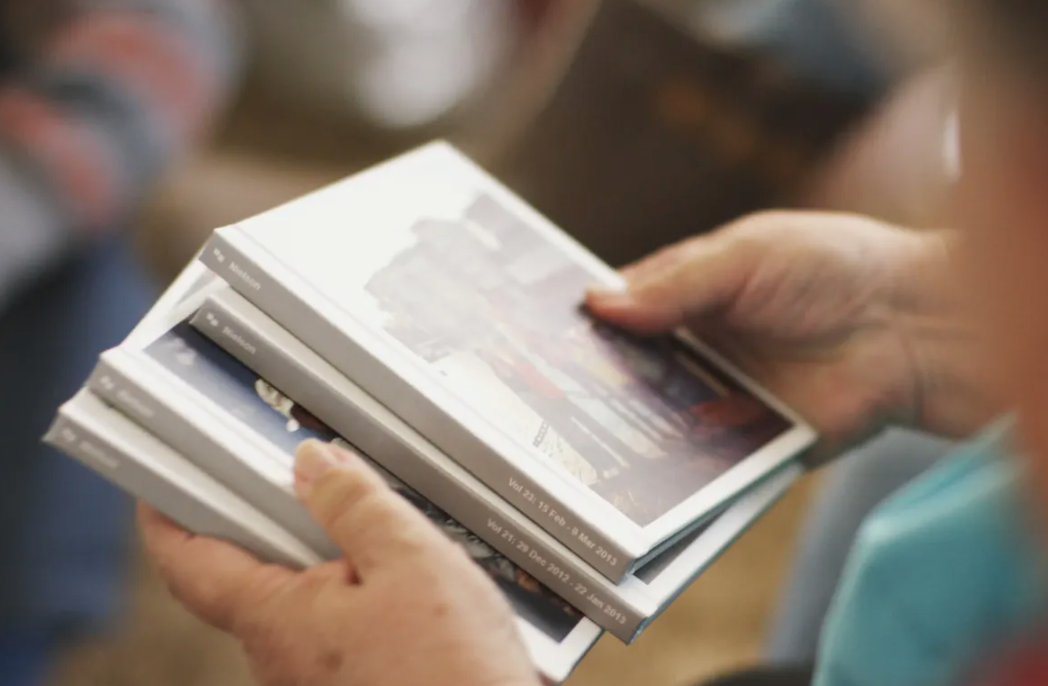 We're obsessed with Chatbooks and you will be too! Use them to create a memory book of dates, travels, or anything that inspires a little extra love.
2. Love Letters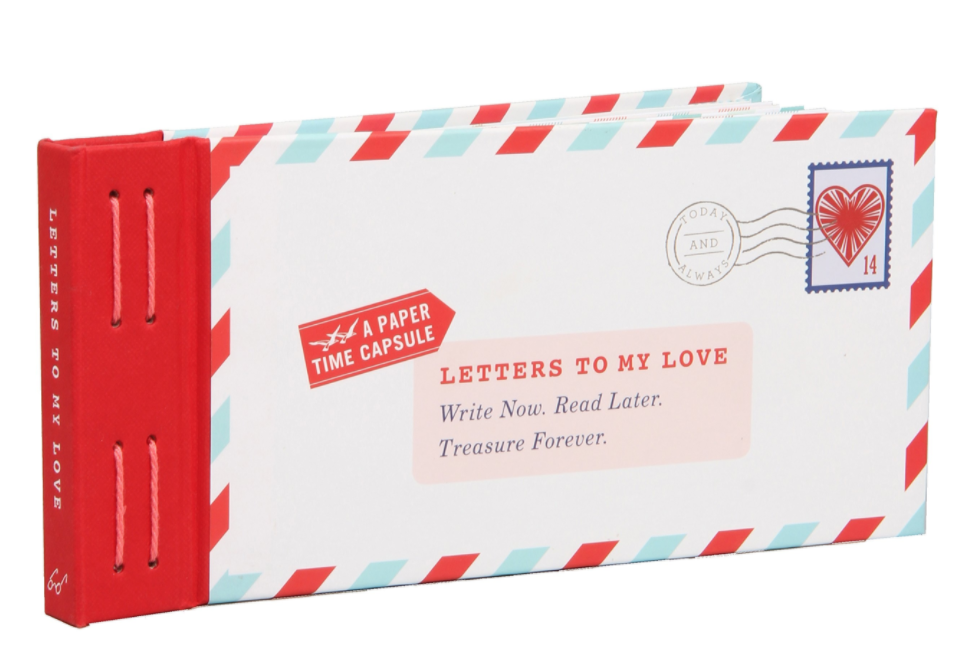 Keep those love letters neat, tidy, and forever preserved with this special book.
3. Personalized Love Book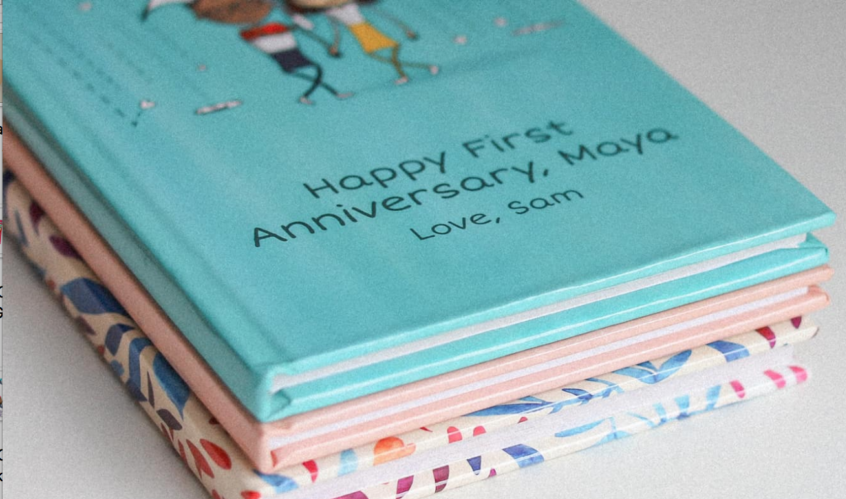 Don't settle for ordinary. Give him this special gift of your personalized love story that he can read again and again!
4. BrightBox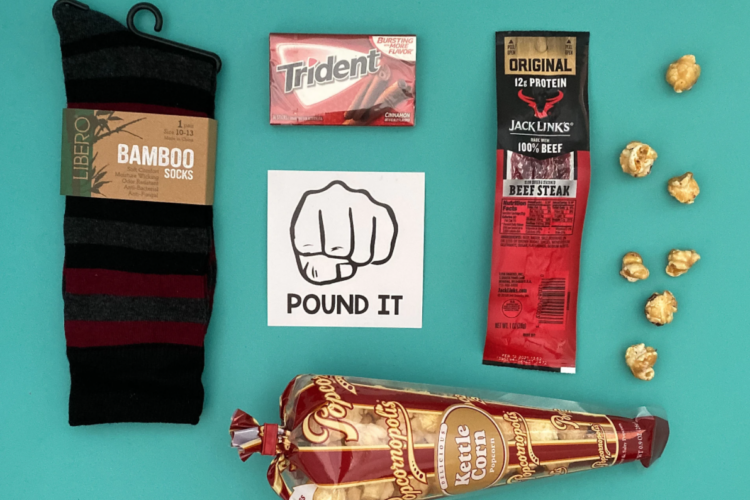 These darling boxes are full of goodies he'll LOVE. It is thoughtful, sweet, and at a price that can't be beat!
5. The Stars On The Night We Met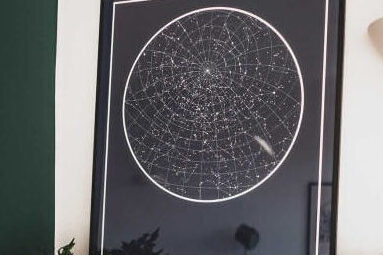 Boy oh boy, does this gift scream romantic? Simply pick a date that's special to the two of you (your proposal, wedding day, etc.) and create an 18″ x 24″ star map of that night!
6. Voucher Book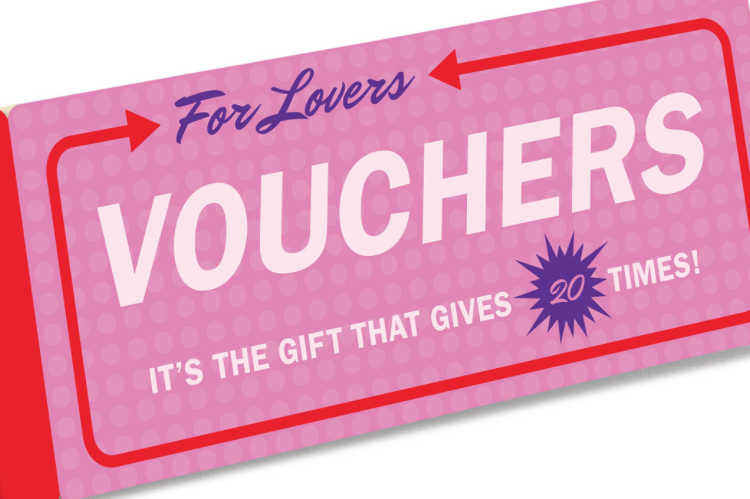 Who doesn't love a good voucher now and again?
7. Framed Love Lyrics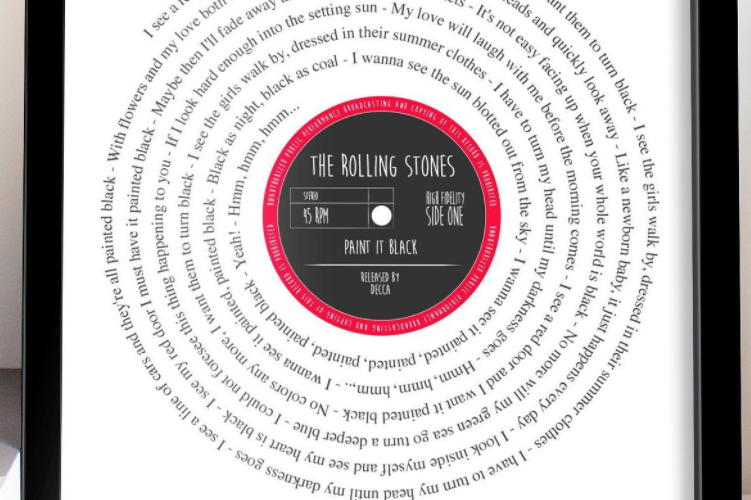 This is truly an amazing gift! Be it your wedding song, a tune he wrote, or a musical treat that just means something special, try putting it in a frame! You just can't go wrong! 😉
8. Rubiks Cube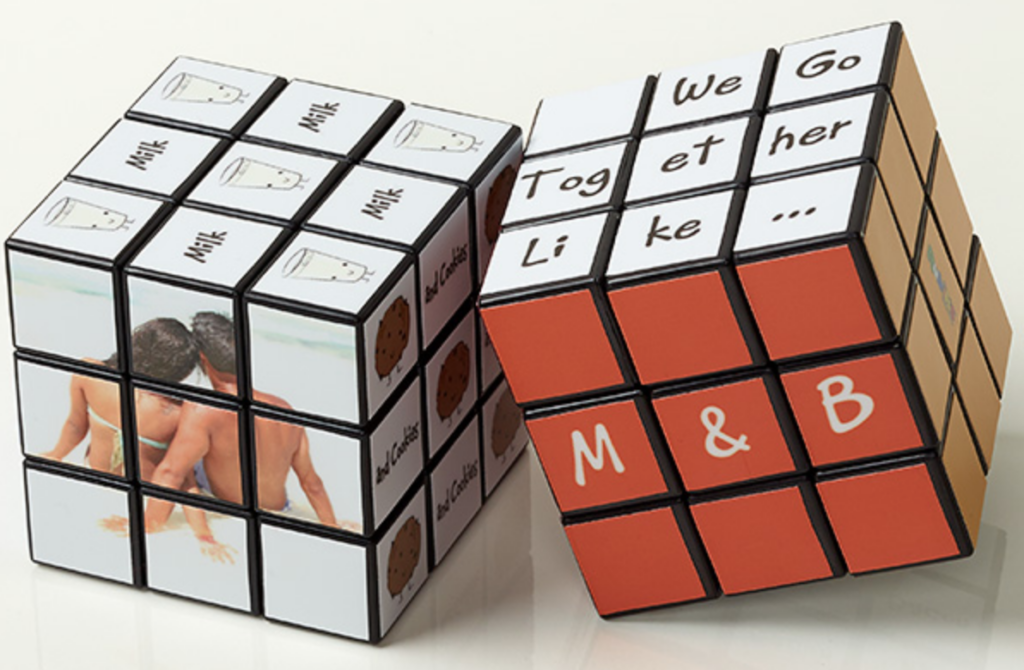 Quirky, fun, and totally unique, this is one gift he won't soon forget.
9. Wallet Photo
This engraved metal photo will not only last forever, but makes a fantastic 'anytime' gift!
10. Sound Waves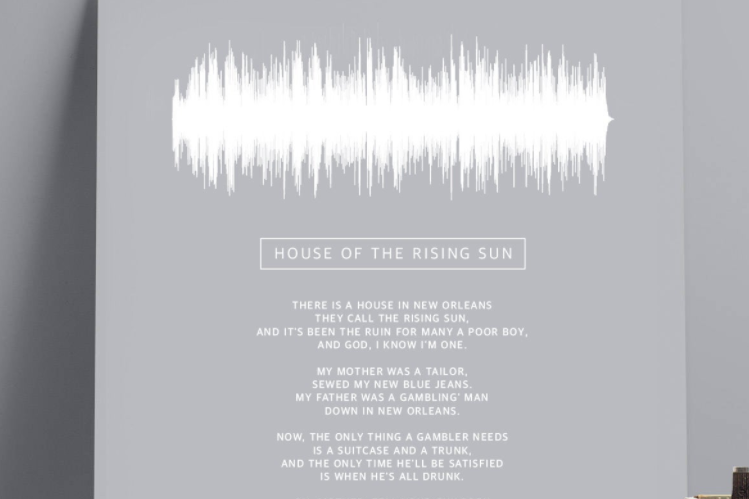 This creative idea is printed on satin art paper and is truly one-of-a-kind. It is also compatible with any song of your choosing, so you can choose anything your heart desires!
11. Long Distance Touch Lamp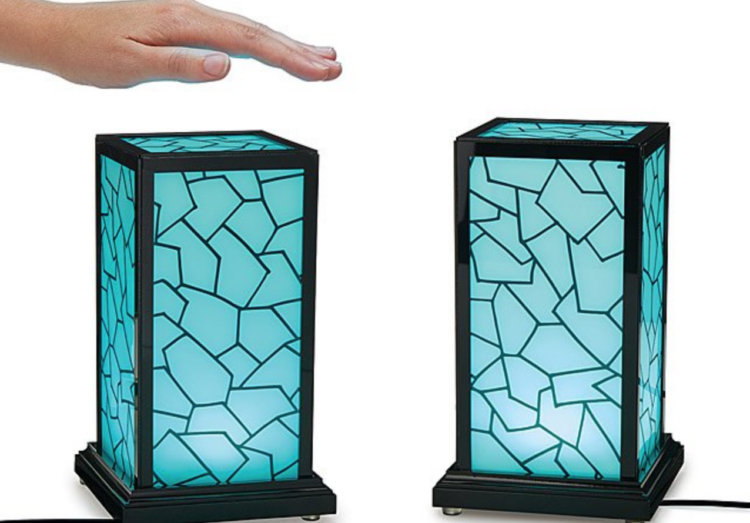 Long-distance love has nothing on this remarkable touch lamp that will definitely keep the two of you connected!
12. Ticket Stub Journal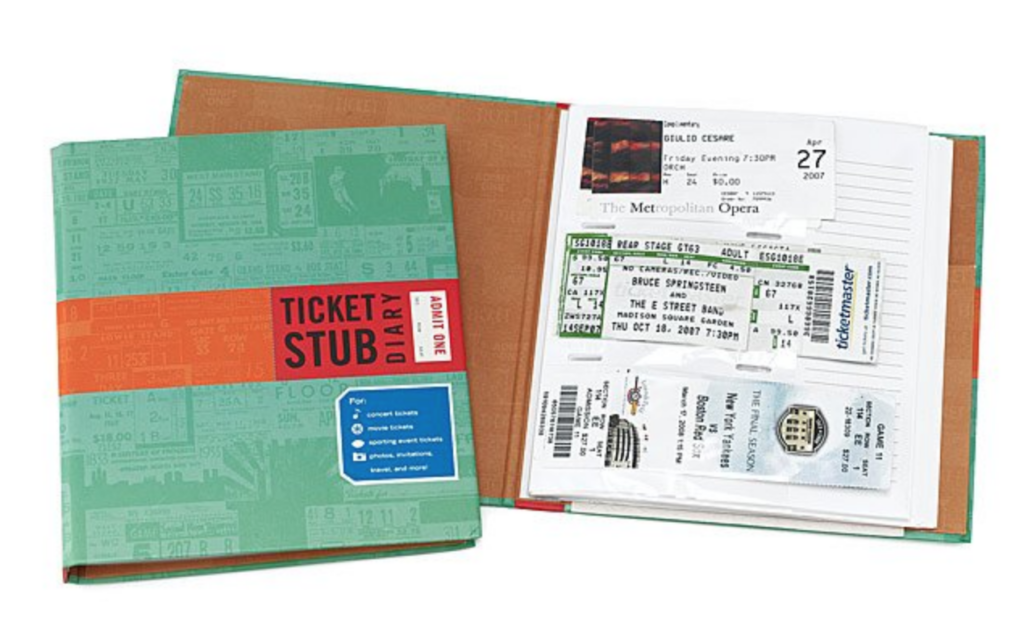 This darling diary is not only a record of your good times together but is also the perfect place to store ticket stubs and more!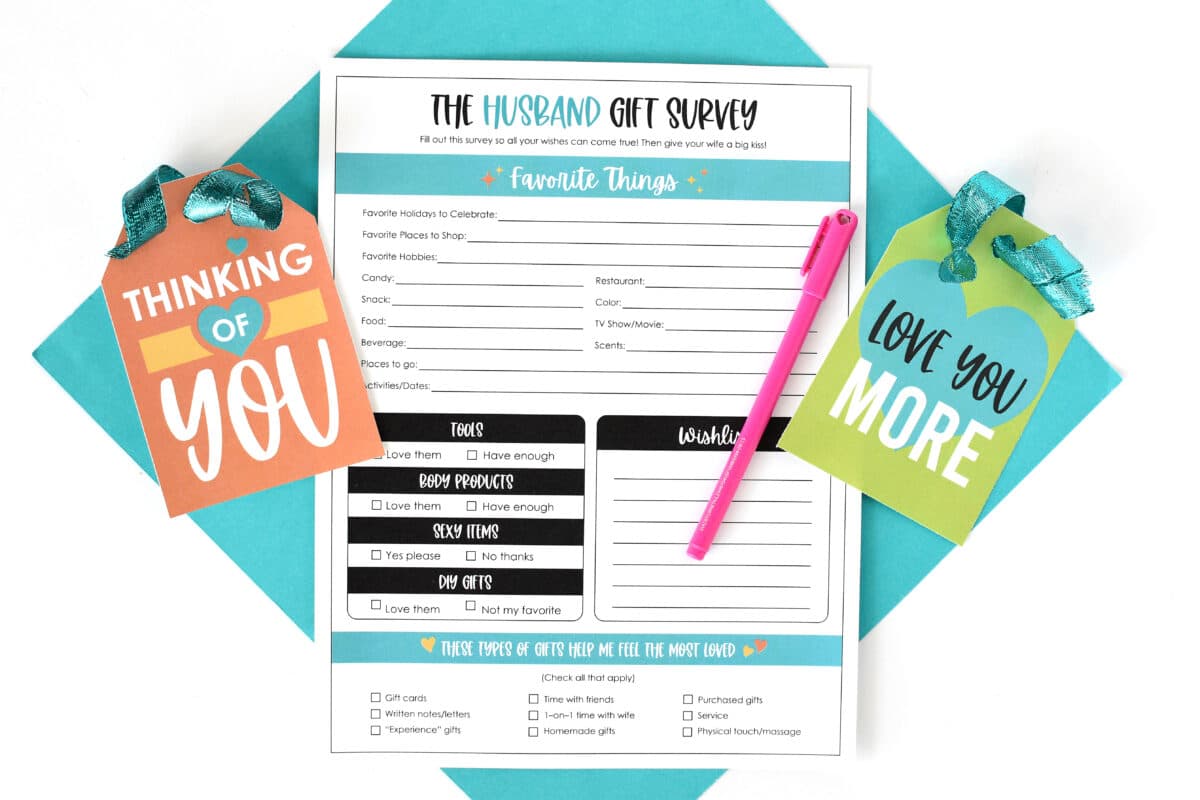 FREE PRINTABLES – Husband Gift Survey & Gift Tags
This Husband Gift Survey will take the guesswork out of picking out the PERFECT gift for your hubby! Just print it off, have him fill it out, and you'll be SET! No more trying to figure out what he wants – let the survey guide you! We've also included some free gift tags you can pop on that perfect gift! Simply print out the love notes and place them wherever your spouse will find them – in their shoe, in their wallet, on the rearview Fill out this form to receive your FREE Husband Gift Survey & Gift Tags BONUS printables and be added to our newsletter!
Sexy and Romantic Gifts for Him
So, now it's time to pump up the romance INSIDE the bedroom with these sweet and spicy anniversary gift ideas for him! Without question, he's sure to love them!
1. Sexy Gift Box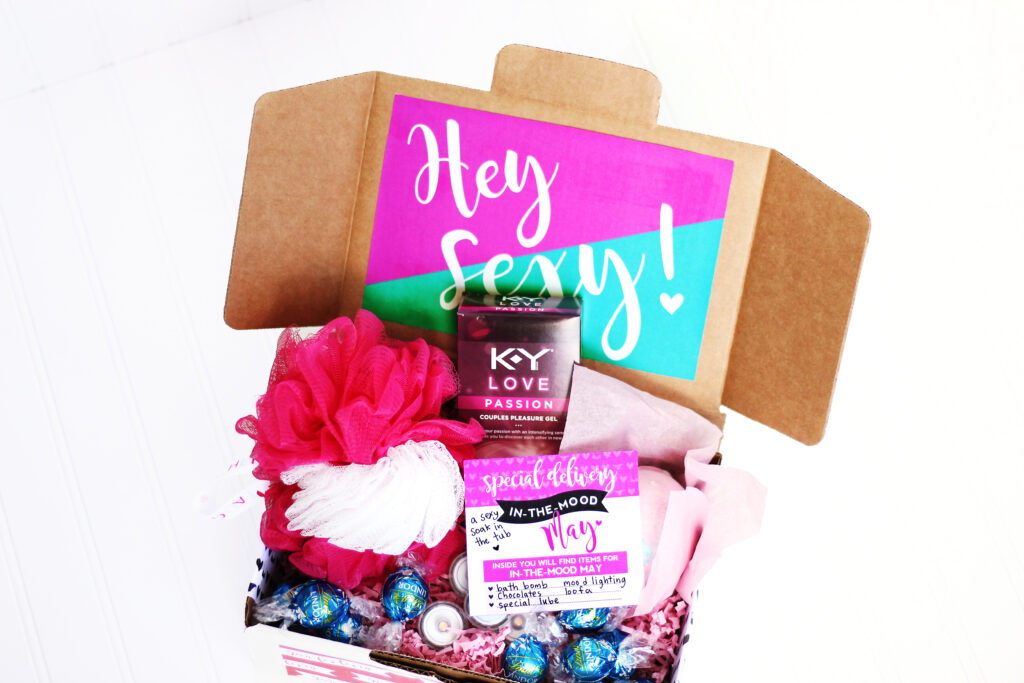 Watch his eyes pop as he gets a customized box full of 'goodies'! And you get this EVERY MONTH?! There is nothing better than that!
2. SeXBOX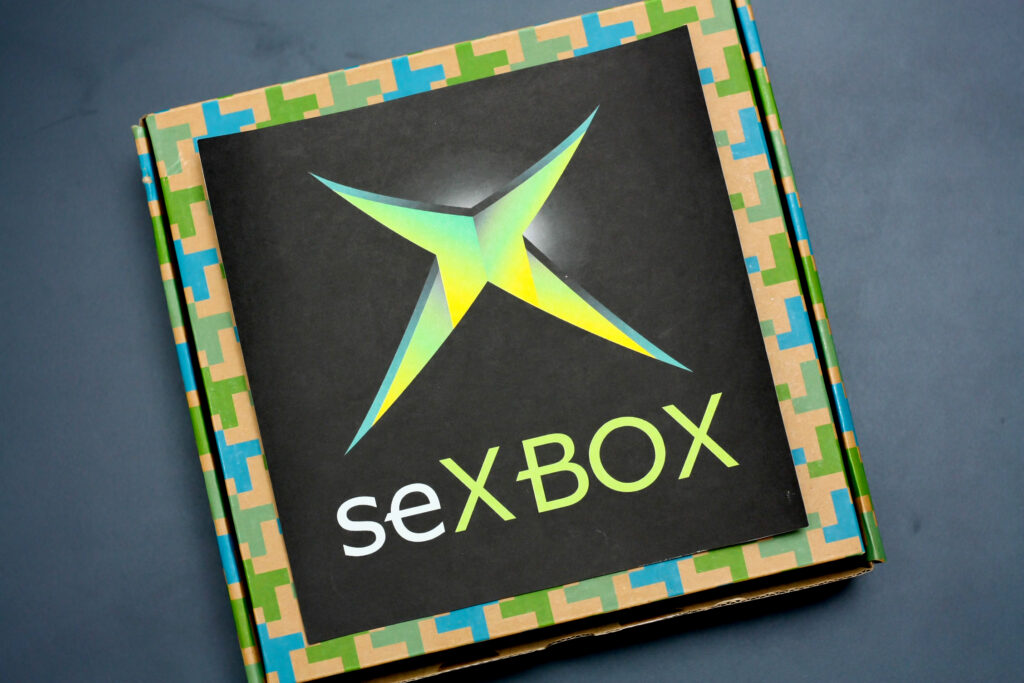 Gamer guys, look out! This is one spicy box that will give that console a run for its money.
Grab your FREE SeXBOX printables HERE
3. Game of Love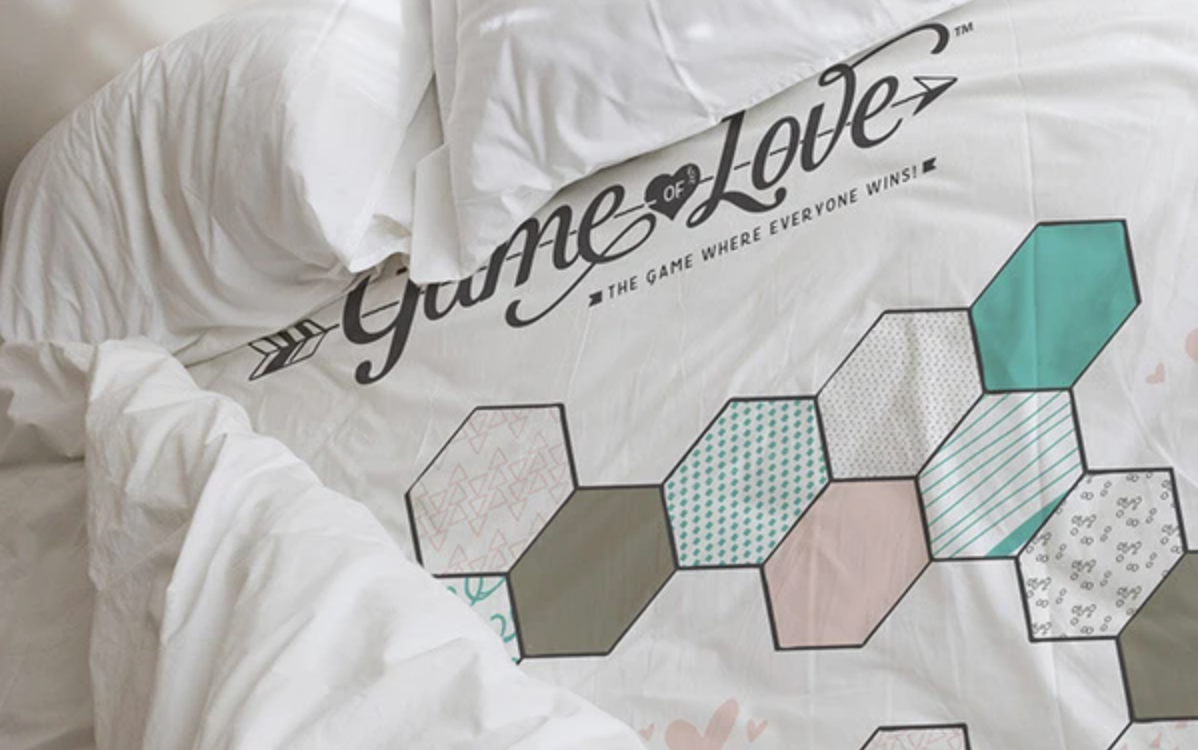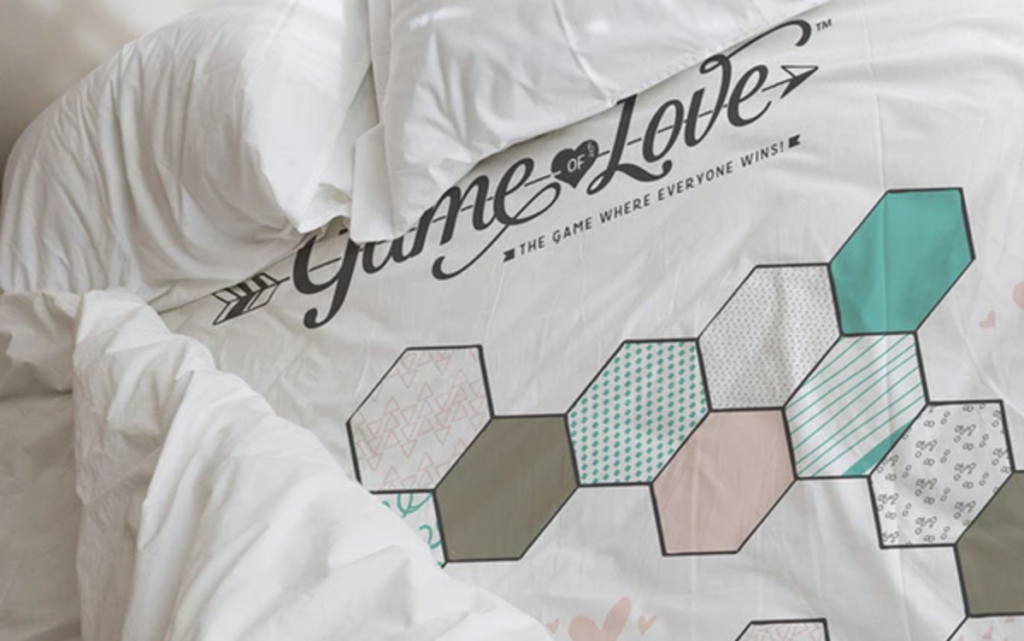 A sheet and a bedroom game all in one. We Divas can't get enough of this clever idea and our hubby's love it just as much!
4. Sexy Candy Love Notes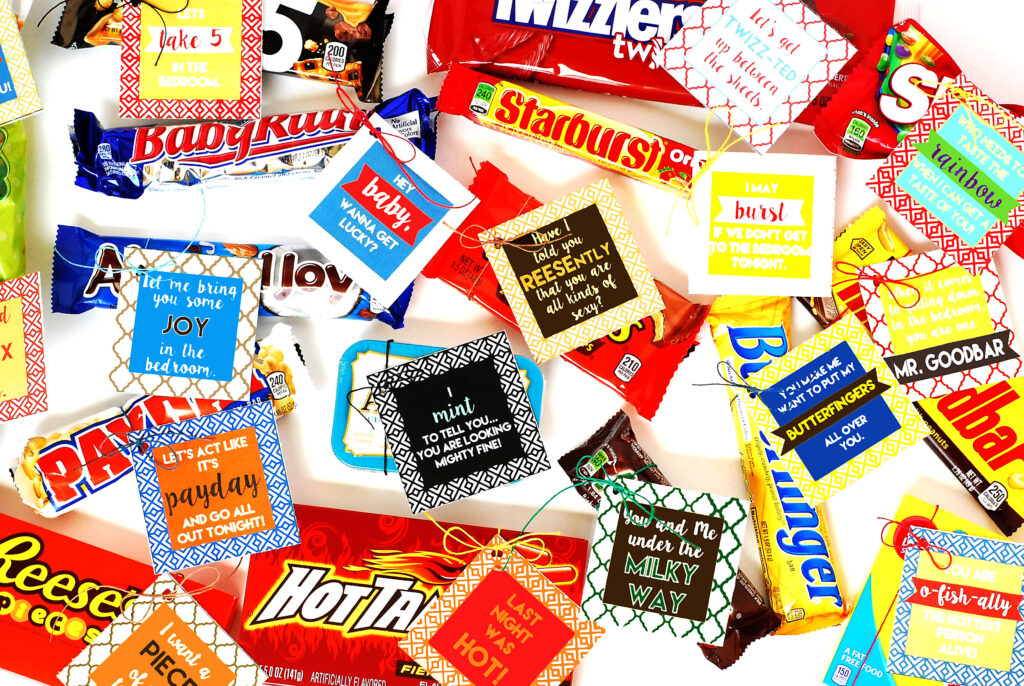 Looking for an uber quick and easy way to show your love? Well, look no further than this!
Grab your FREE Sexy Candy Notes HERE
5. Spicy Book of Love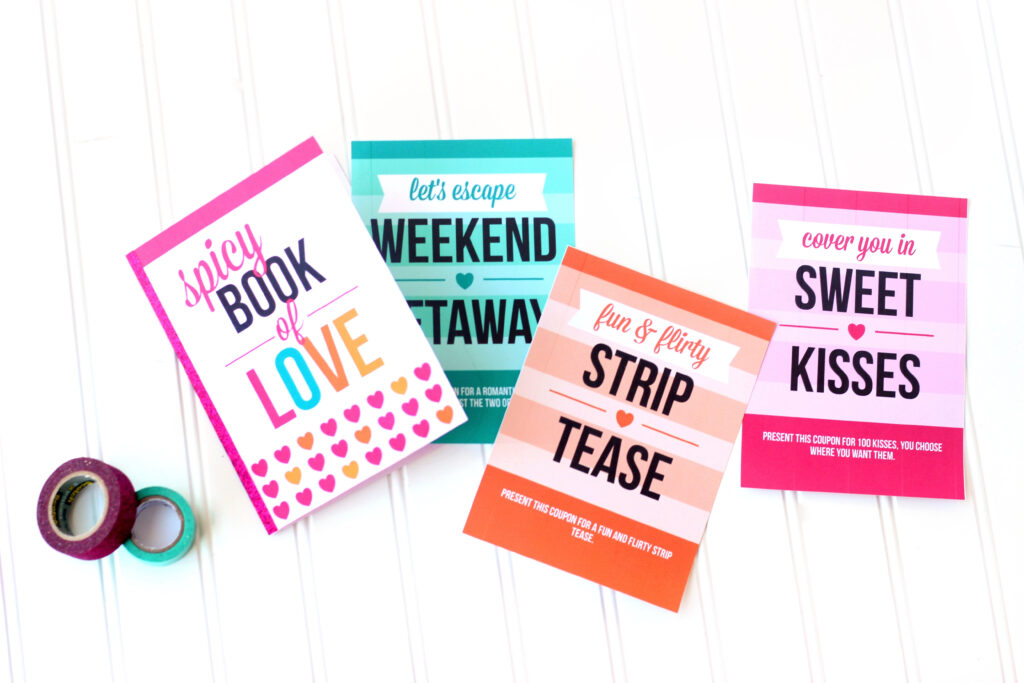 This printable coupon book is full of sweet and spicy ideas and makes for the PERFECT bedroom gift.
Grab your FREE Book of Love Printables HERE
6. Sexy Time Checklist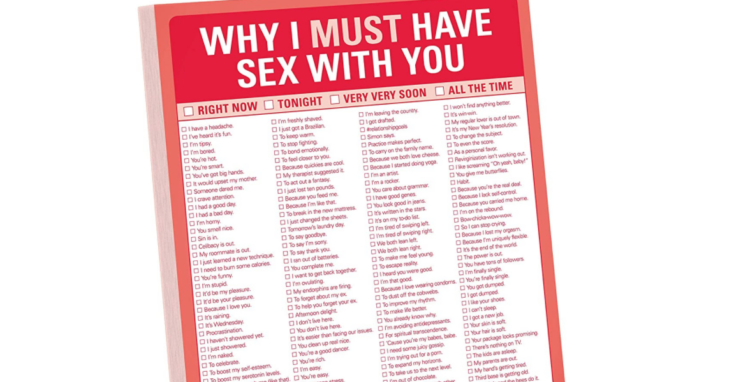 Add a little fun and humor to the bedroom with this saucy something the two of you will LOVE.
7. Sex Checks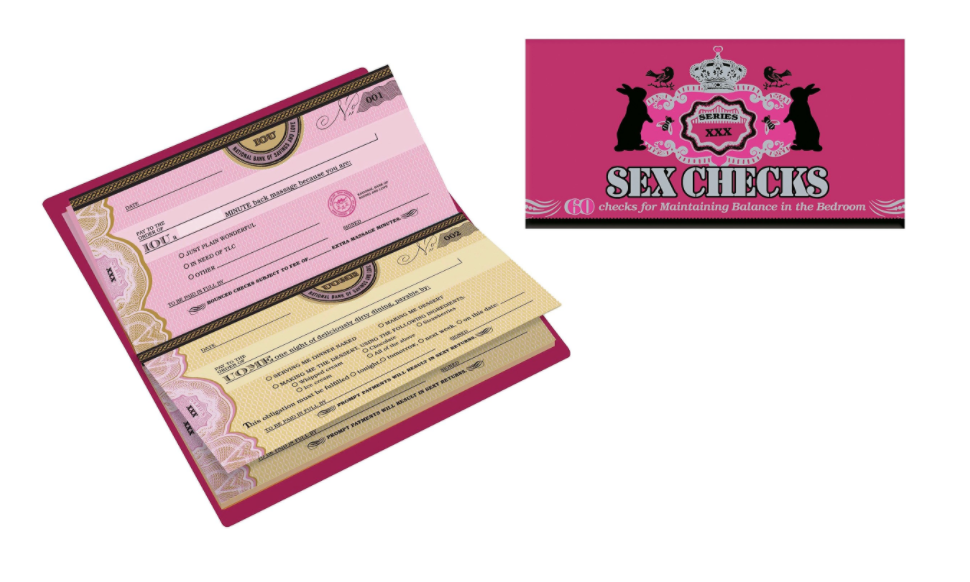 He'll hardly be able to wait to 'cash in' these sexy checks. We guarantee it!
8. Body Paint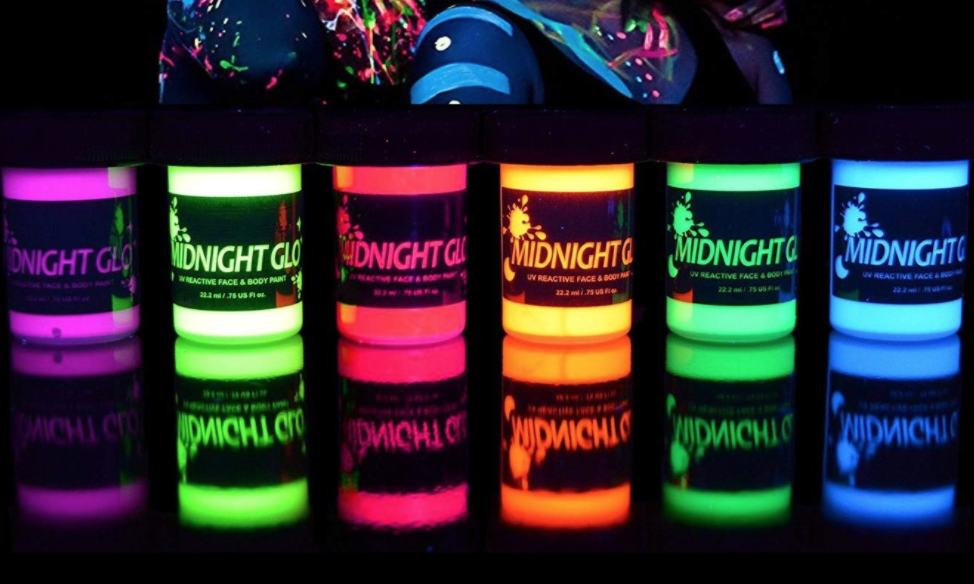 They say a picture is worth a thousand words… 'Nuff said.
9. Boudoir Book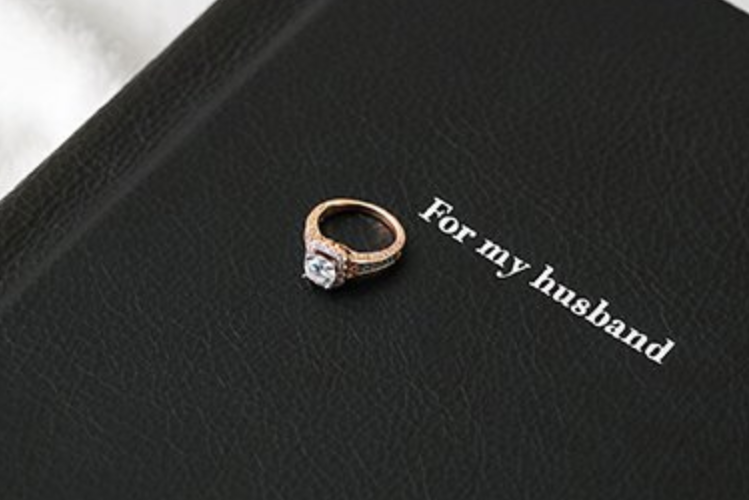 Give him a gift that is TRULY unique with a boudoir shoot and photo book!
10. Room Service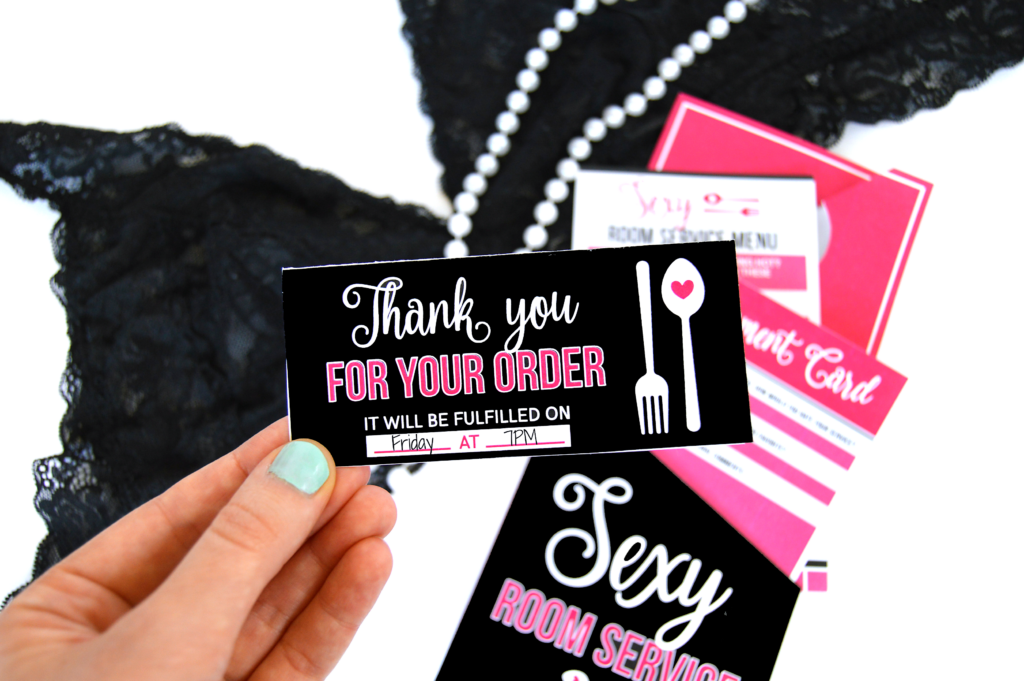 From spicy starters to foreplay favorites, this is one Room Service you won't mind paying for (and you don't even have to!).
Grab your FREE Room Service printables HERE
11. Intimacy Pack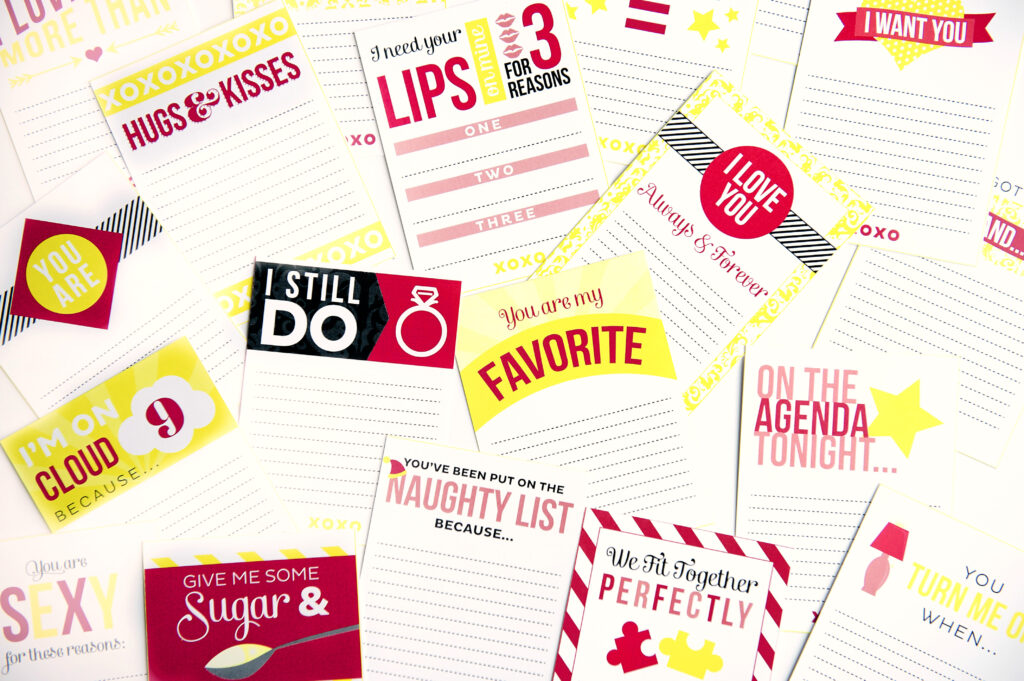 With 12 sexy bedroom games to last you all year long, this is one gift kit you don't want to miss!
12. Ring For A Kiss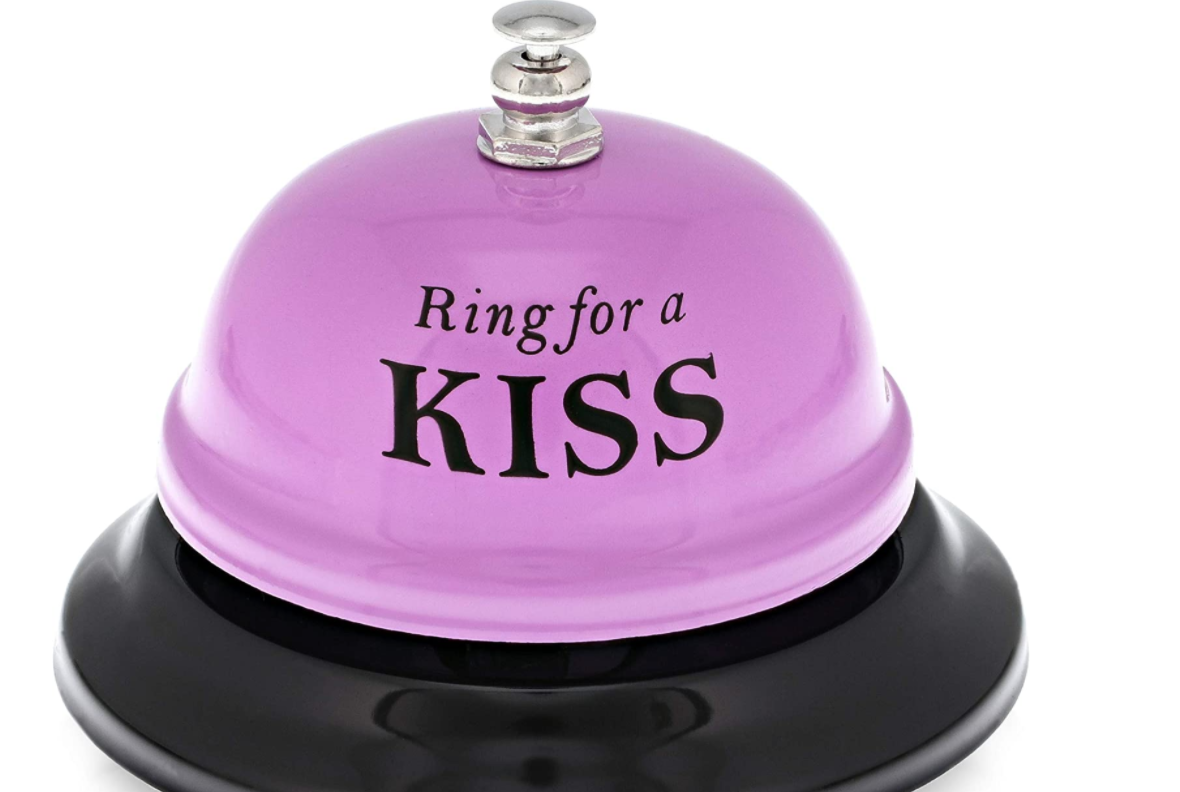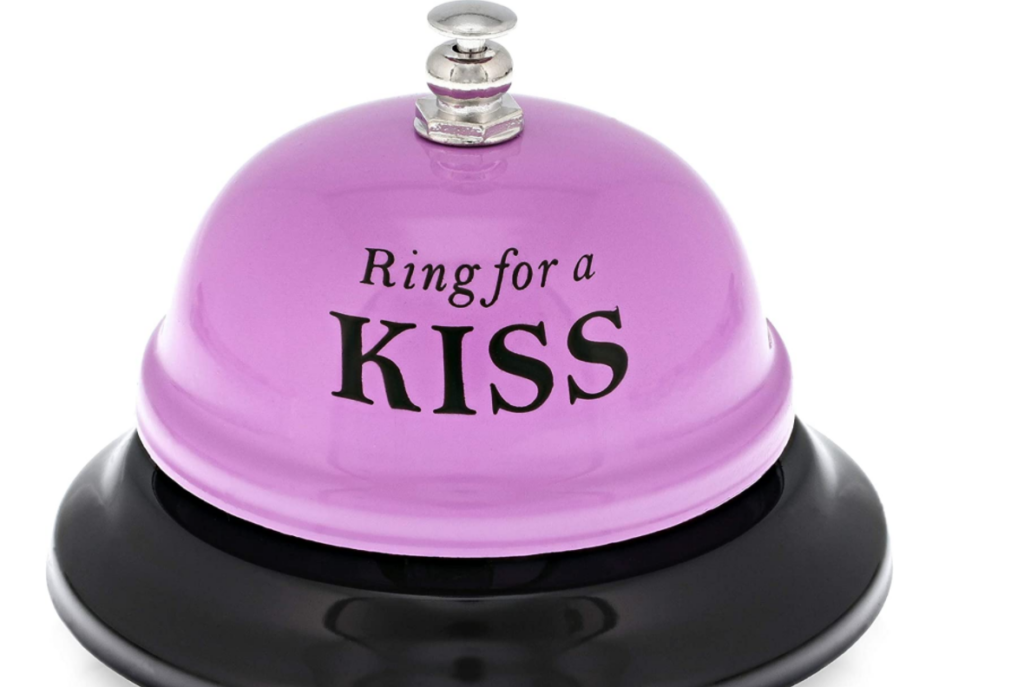 Now you'll always know when he's ready for a little smoochin'. How fun is that?!
13. Love is Sweet Bedroom Board Game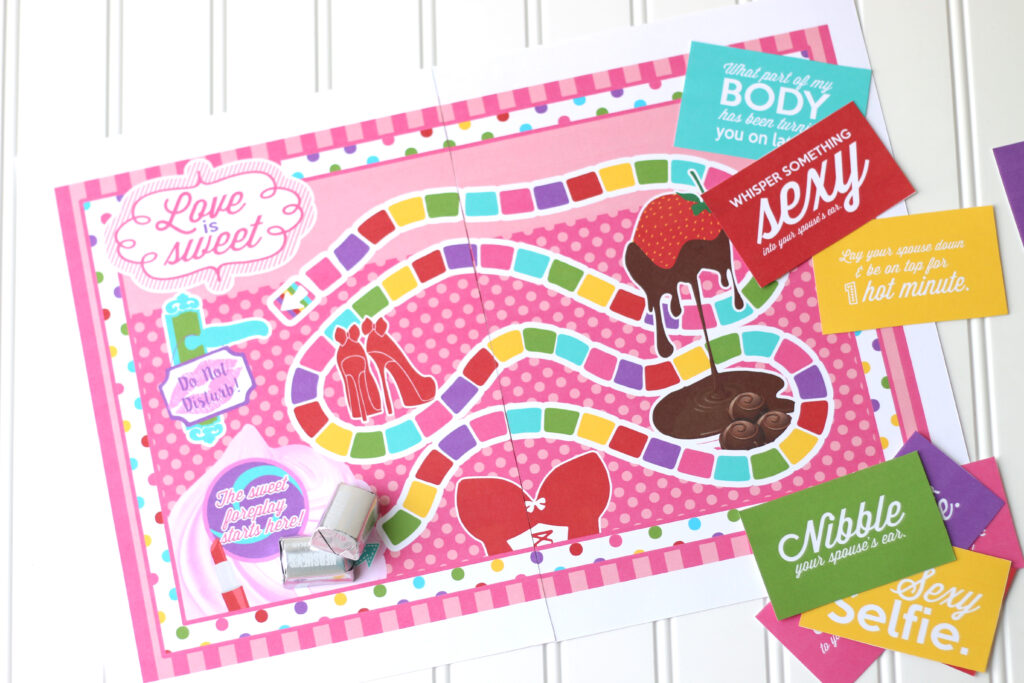 Confession: We Divas LOVE this game and of course he will too!
Grab your FREE Love Is Sweet Bedroom Game printable HERE
14. Sexy Subscription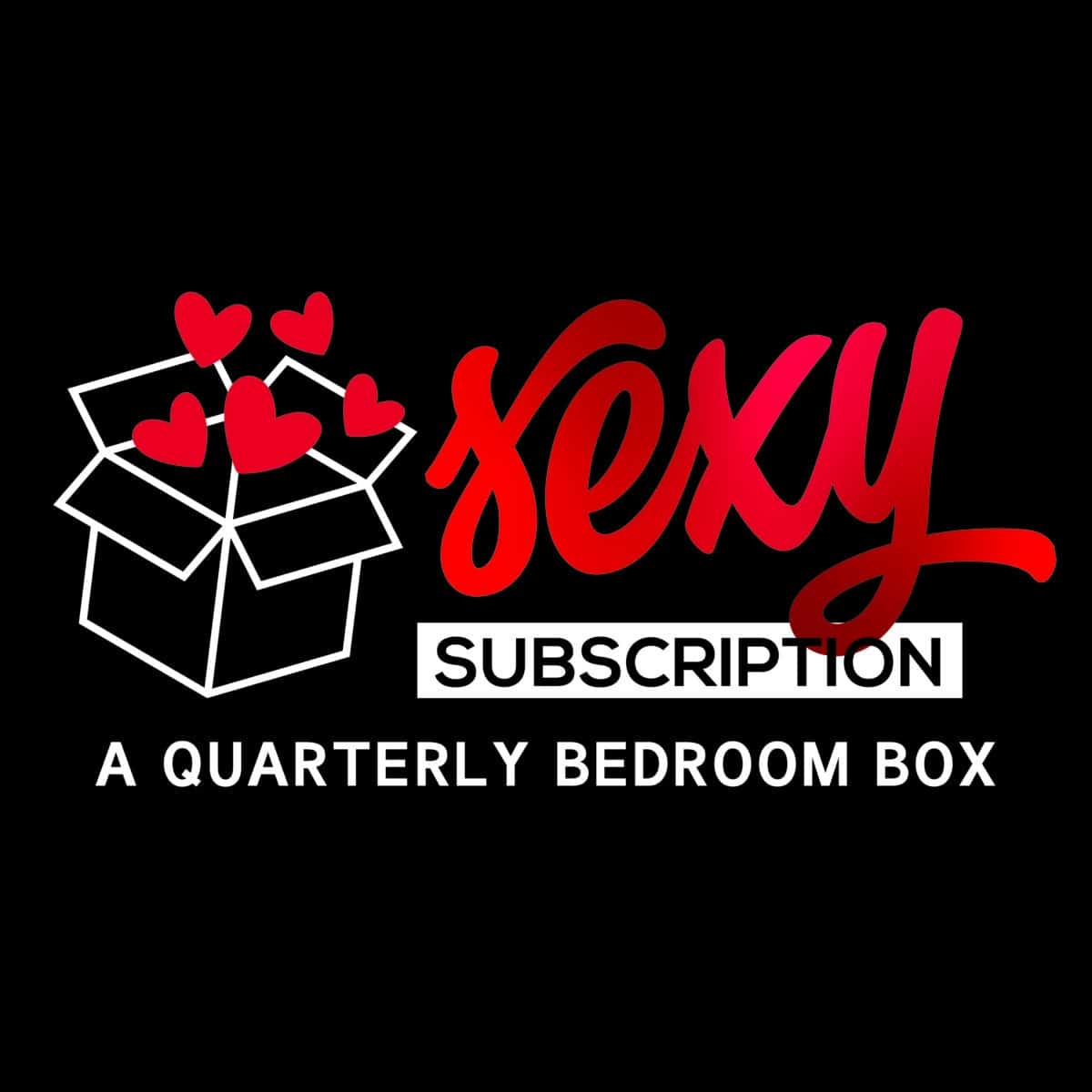 This one is sure to keep him on his toes! He'll be waiting in anticipation for each box to arrive … The best part? These ready-to-go sexy escapades get delivered to your door every quarter!
Personal Care Anniversary Gift for Him
He'll know you love him from head to toe with these fantastic anniversary gift ideas!
1. Engraved Wooden Watch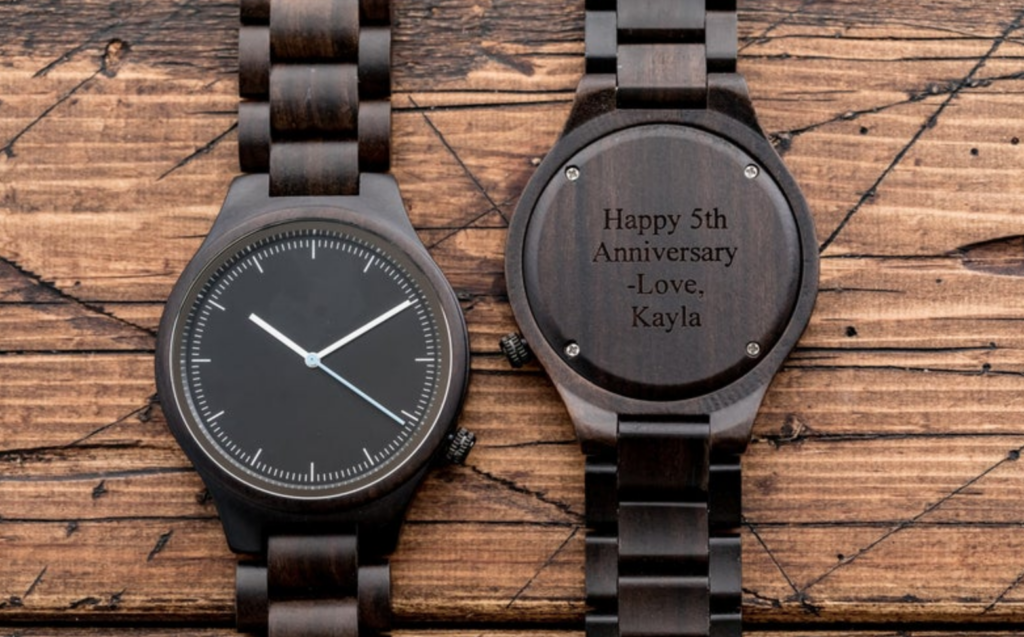 Give him the gift of time (literally!) and love with this engravable wooden watch that's as snazzy as he is.
2. Engraved Cuff-Links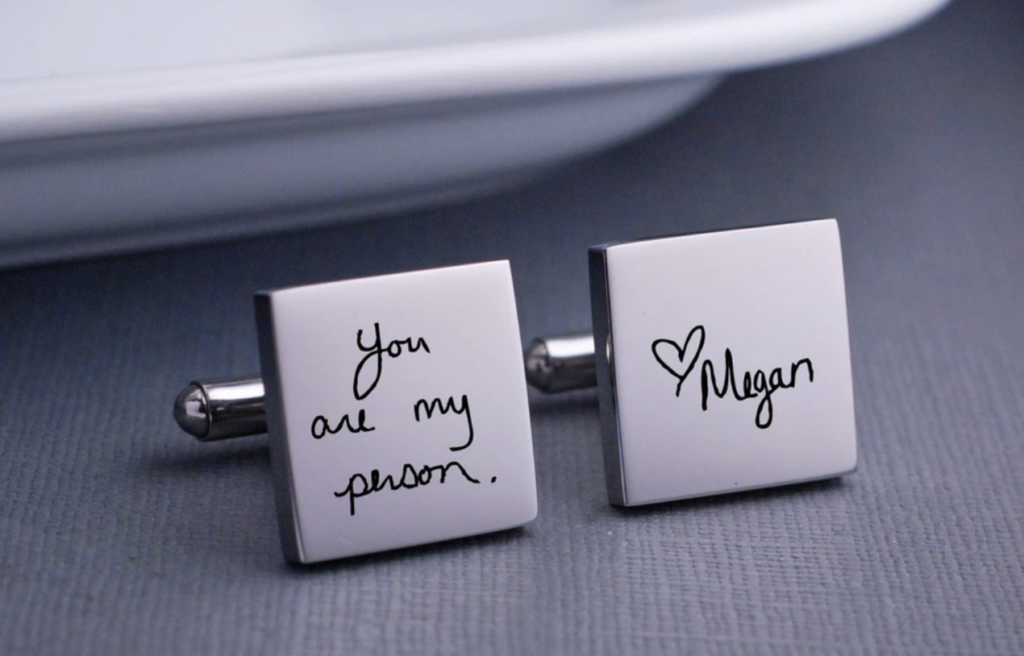 Stainless steel and engraved with your own handwriting, these customized cufflinks will have him living and loving in style.
3. Fleece Robe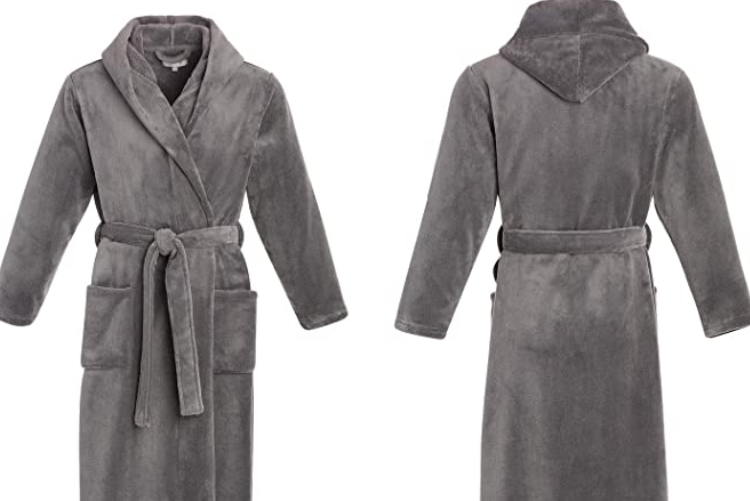 Give him the gift of ultimate coziness with this fleece robe that's warm and oh-so-wonderful.
4. Tech Organizer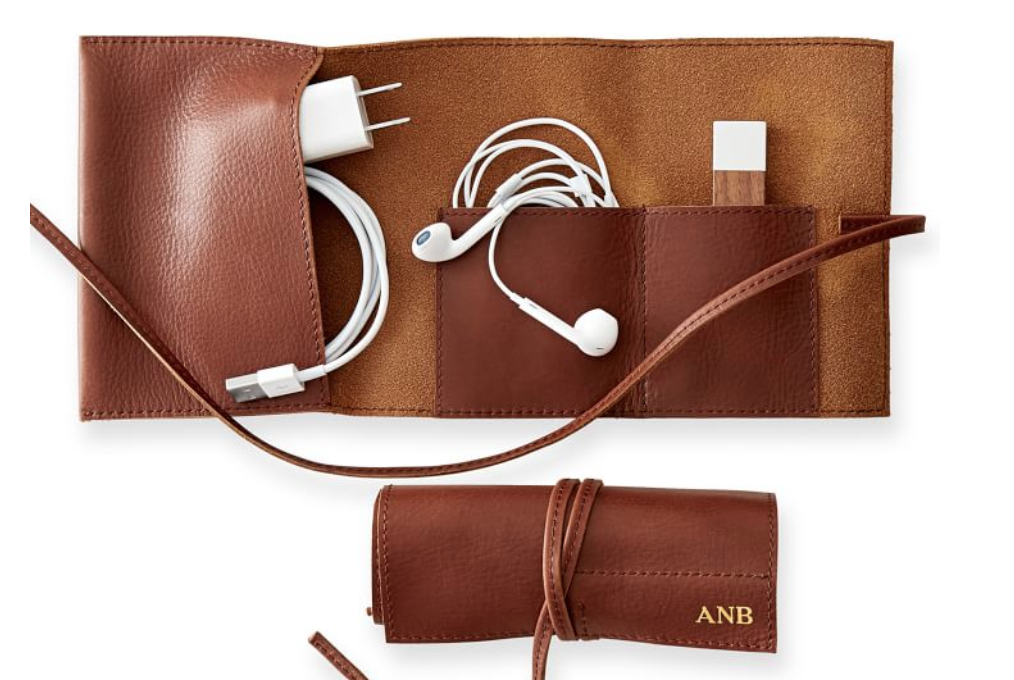 Techies will adore this travel organizer- just perfect for slipping a love note or two inside!
5. Ugg Slip Ons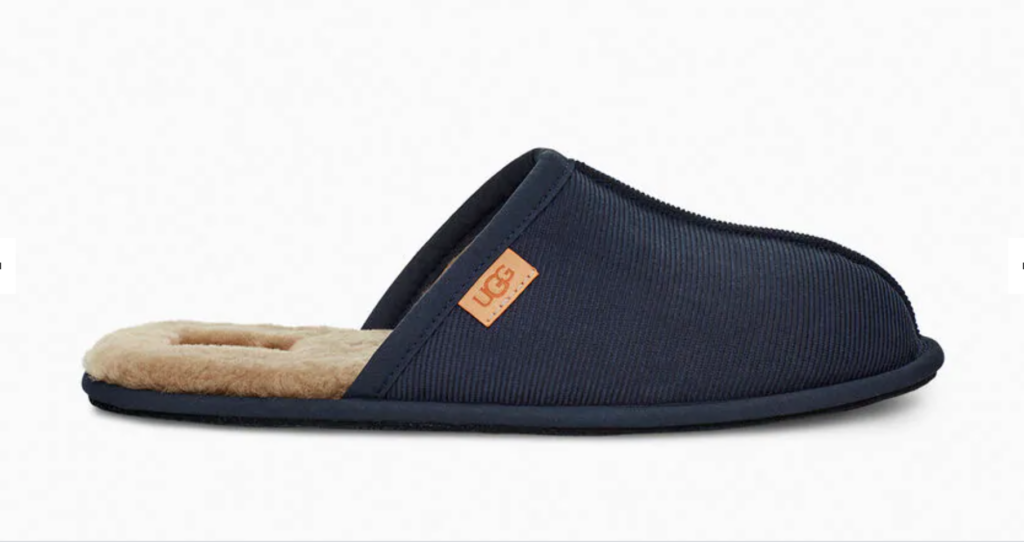 With these soft ugg slippers, he'll NEVER get cold feet again! 😉
6. Personalized Leather Wallet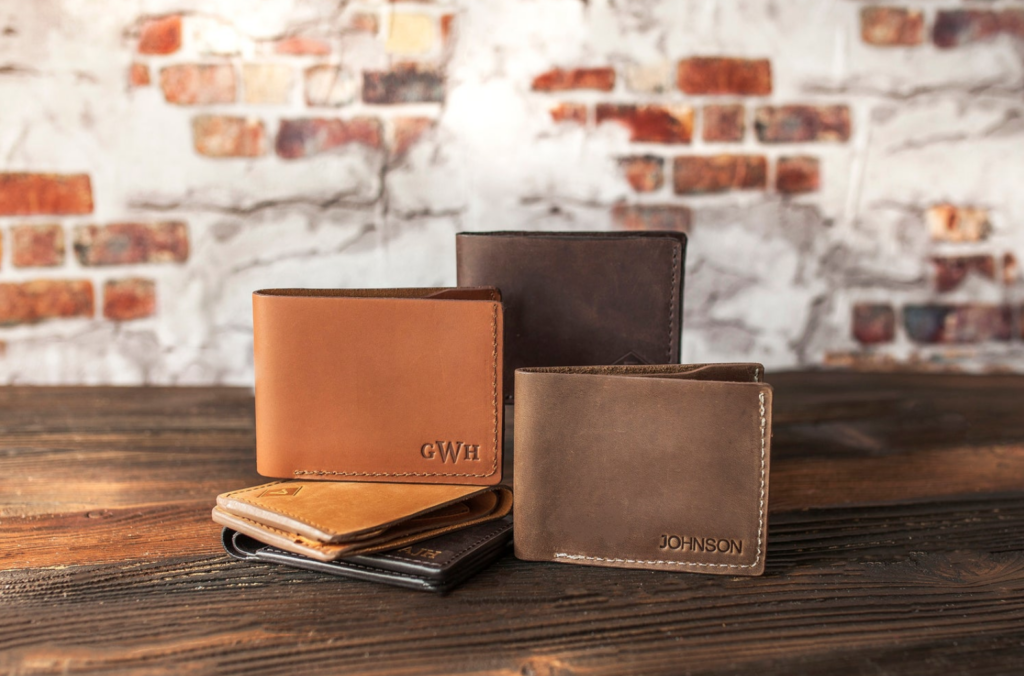 With options such as a monogram, logo, or small quote, he'll be over the moon in love with this leather wallet.
7. Beard Gift Set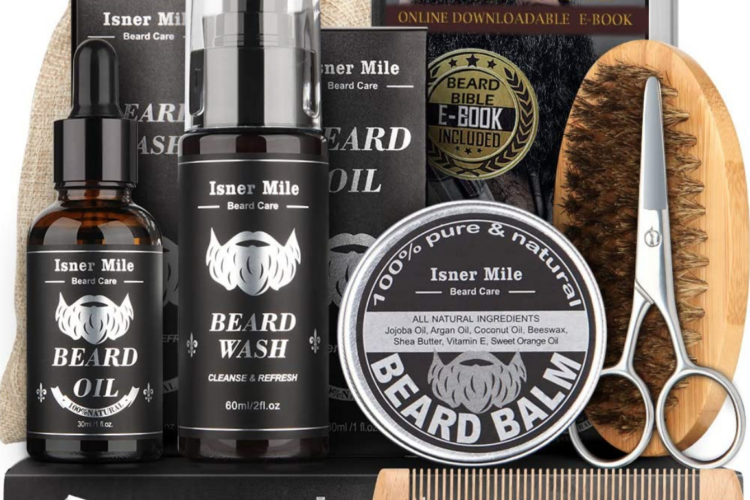 Keep the beard soft (and the kisses coming!) with this all-in-one gift set.
8. Dollar Shave Club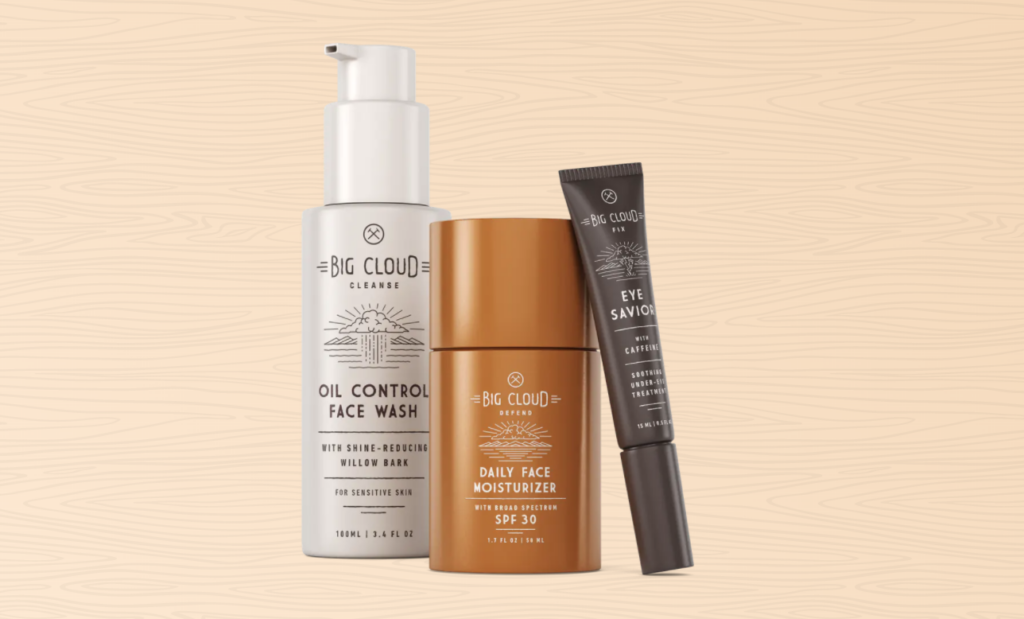 With a close, clean shave and monthly goodies, Dollar Shave Club is the perfect gift for a man without any whiskers.
9. Burts Bees Men's Care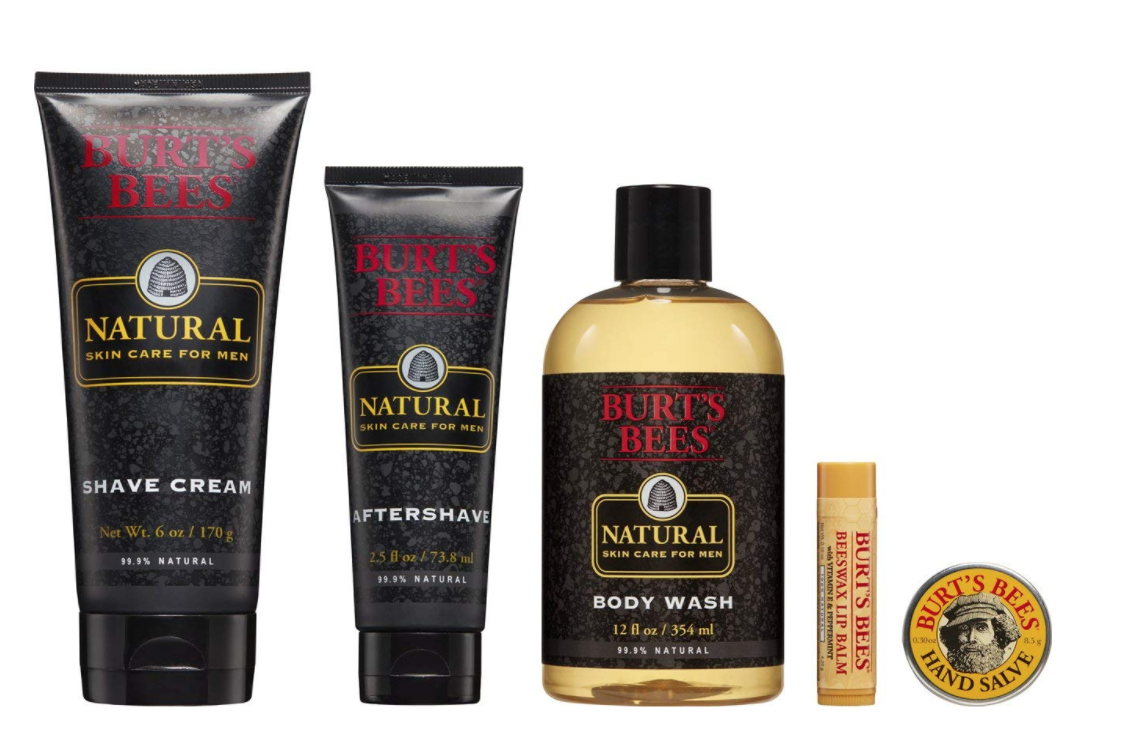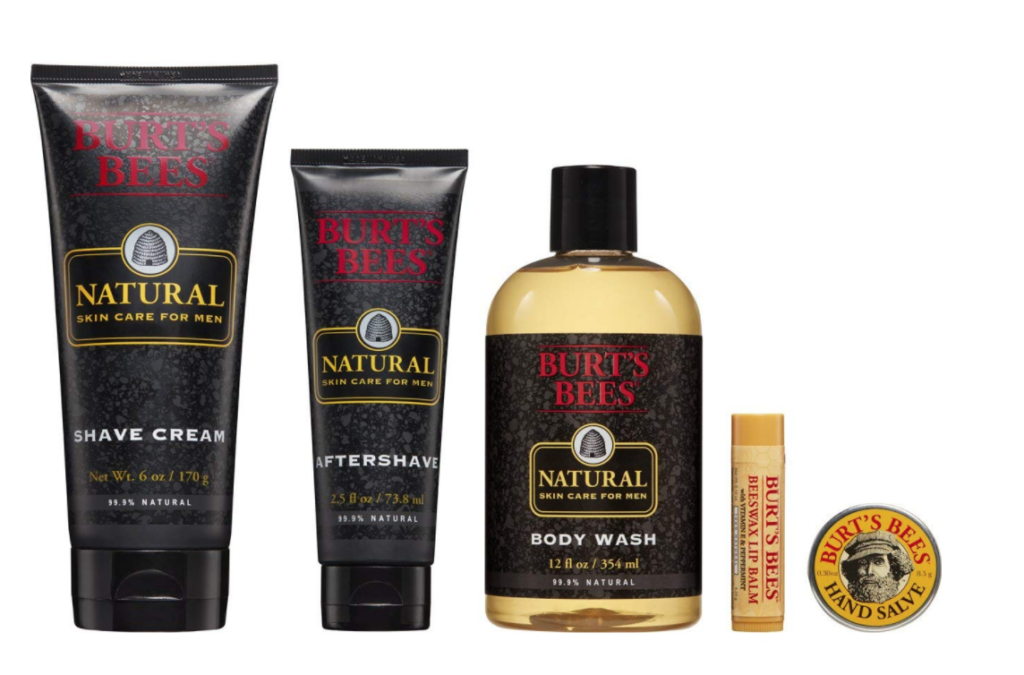 He works hard and deserves a little pampering! So that's where this natural gift set comes in!
10. Leather Toiletry Bag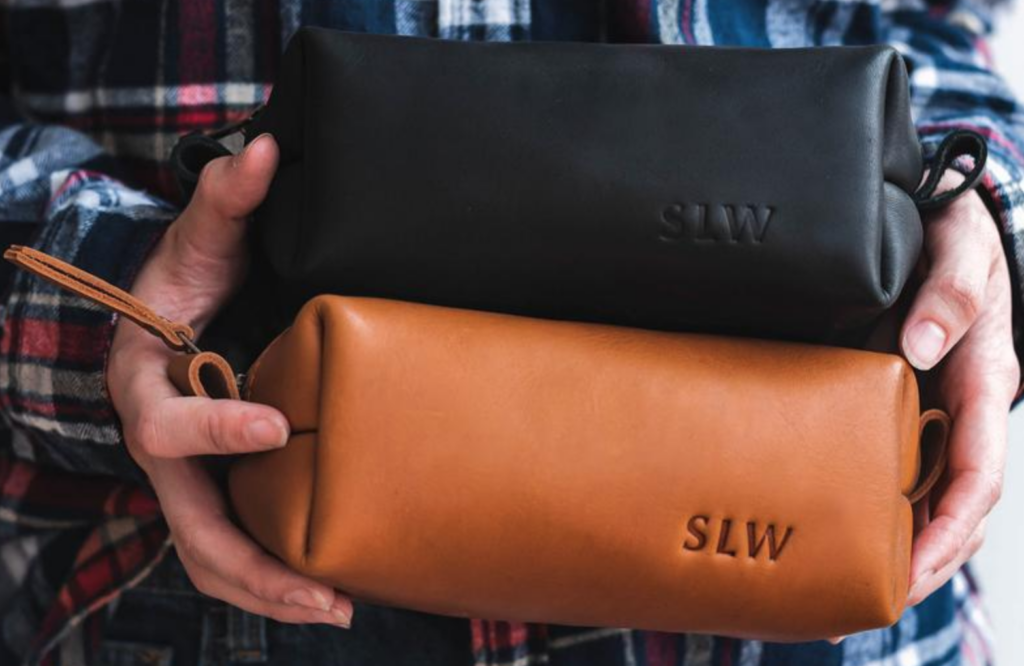 Let him stash his grooming products in style with this personalized leather toiletry bag that's so pretty we practically want it.
11. Grooming Set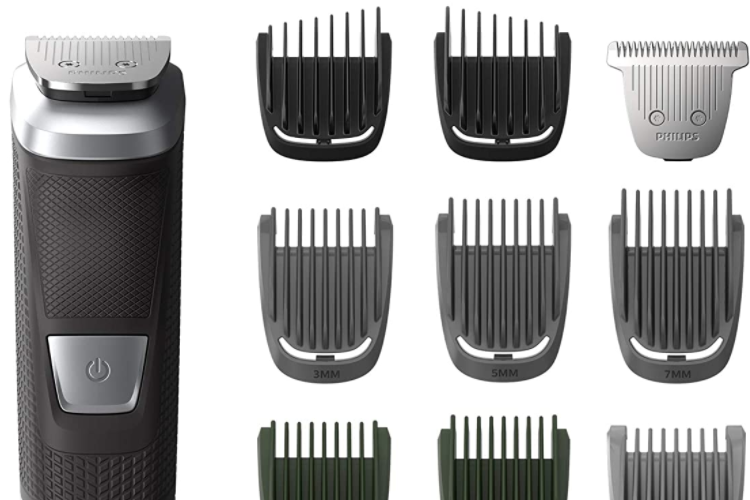 With a unique no-slip grip and interchangeable grooming heads, he's sure to love this complete grooming set.
12. Custom Cologne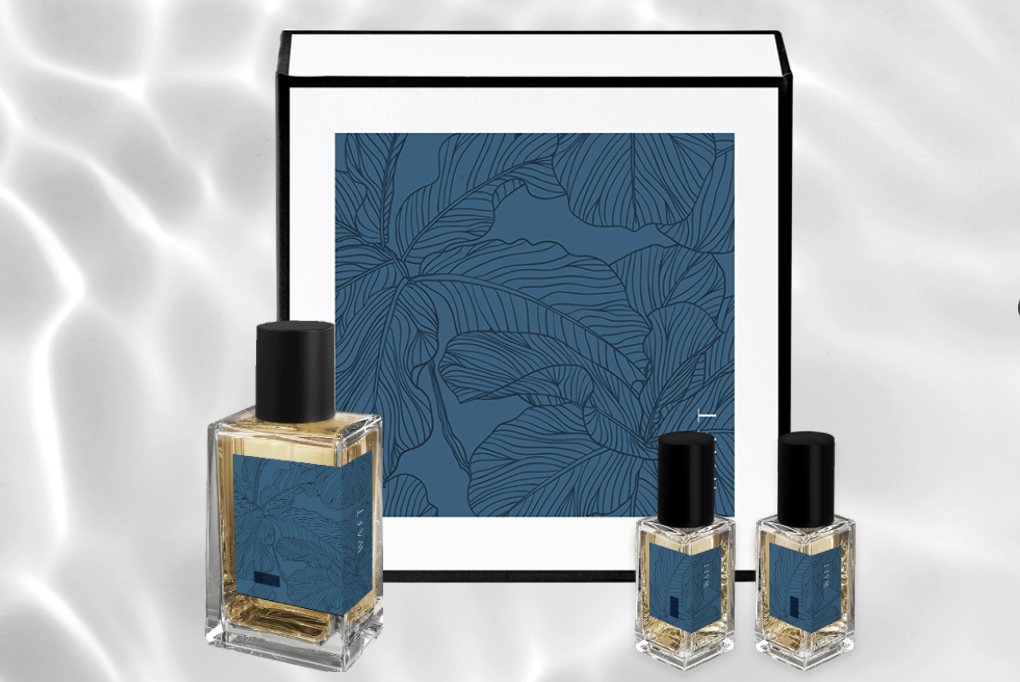 Give him the gift of a signature scent with this fun and clever cologne buying process!
DIY Anniversary Gifts for Him
Nothing says, "I love you," like a homemade anniversary gift! The gifts below make that happen in the easiest way possible!
1. Personalized Canvas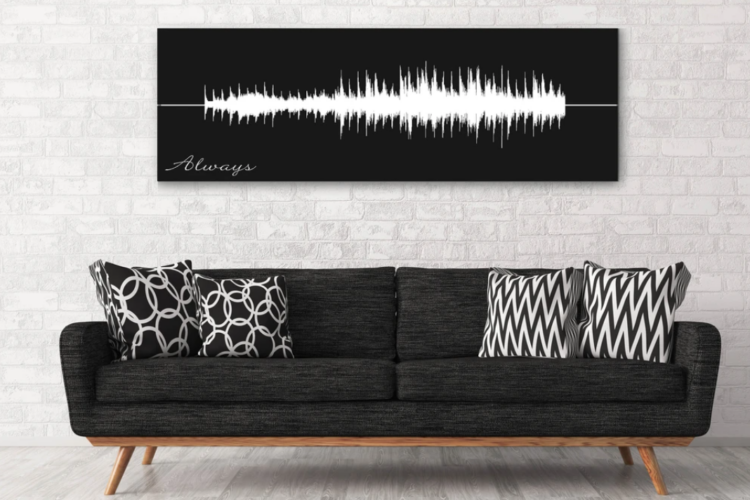 Do you want to create a truly one-of-a-kind piece of art that is beautiful and out of the ordinary? Well, consider a sound wave canvas print of your voice saying, "I love you" to your partner.
2. Memory Book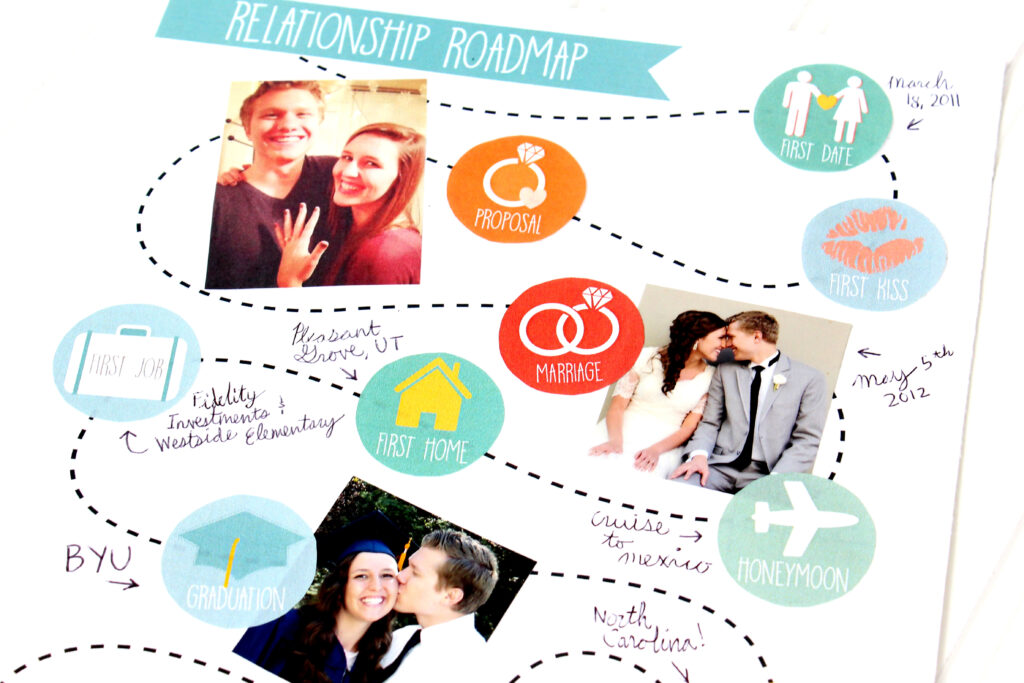 This printable keepsake journal really is a gift that keeps on giving!
3. I Love You Jar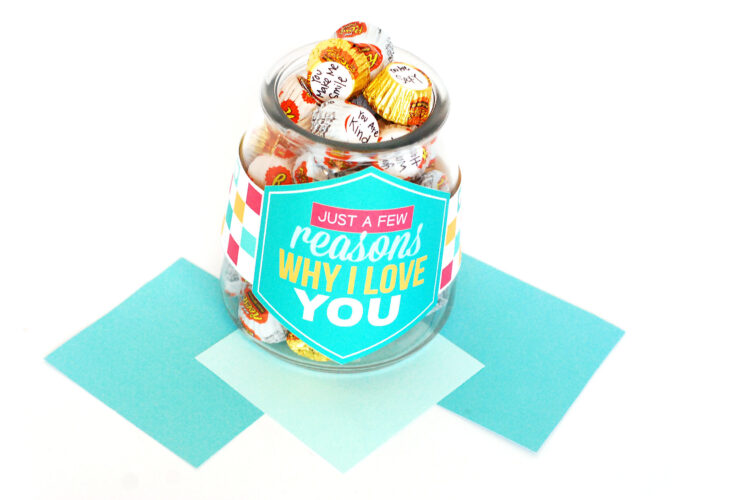 There are never enough ways to tell your sweetie you love him, but here are 50 right off the bat!
Grab your FREE printables HERE
4. Slippers Gift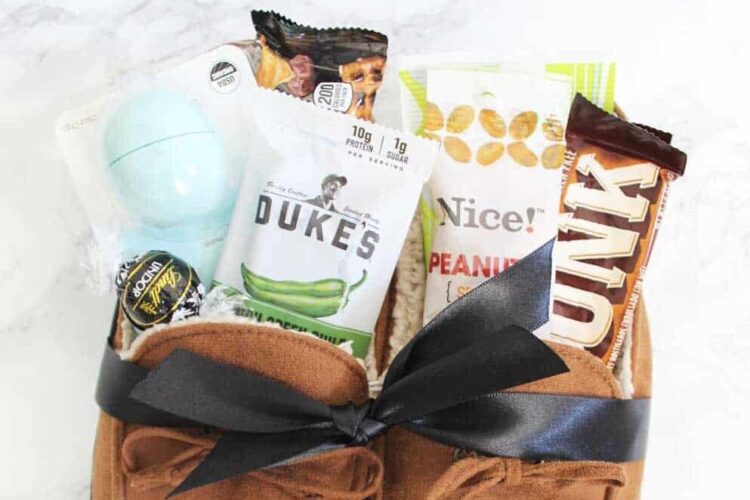 Keep him snug (and feeling the love!) with this clever DIY gift idea.
5. Wallet Surprise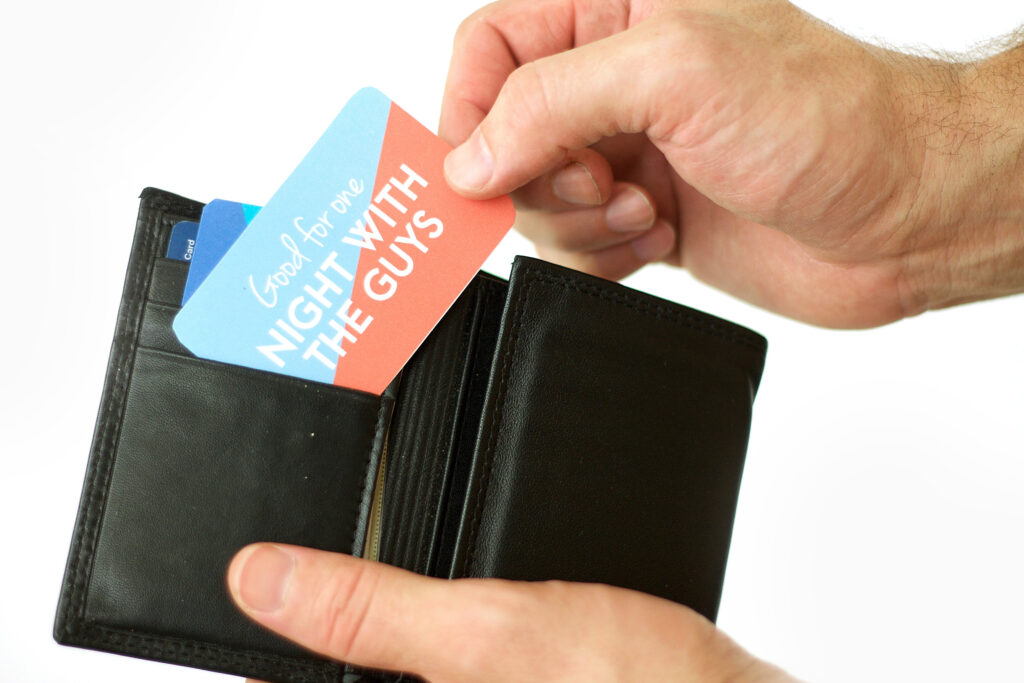 Turn an ordinary moment into something extraordinary with this DIY Wallet Surprise that will give him all the feels.
Grab your FREE wallet printables HERE
6. ABC's of Us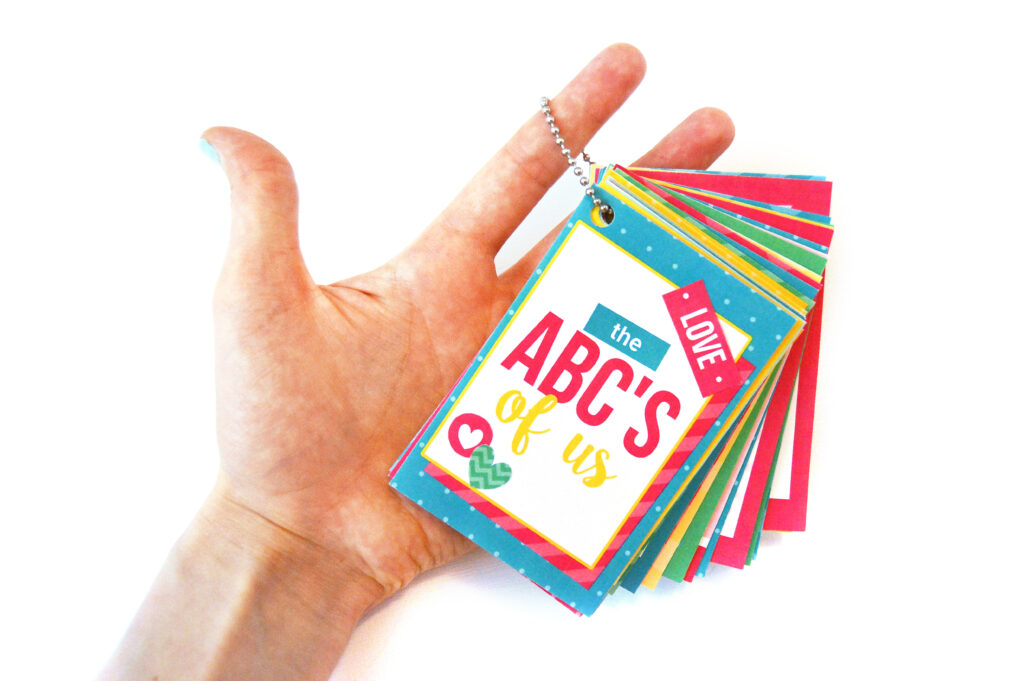 A memory book and extra special love note all in one- this fun-to-create gift is the perfect last-minute idea!
Grab your FREE ABC printables HERE
7. Accordion Book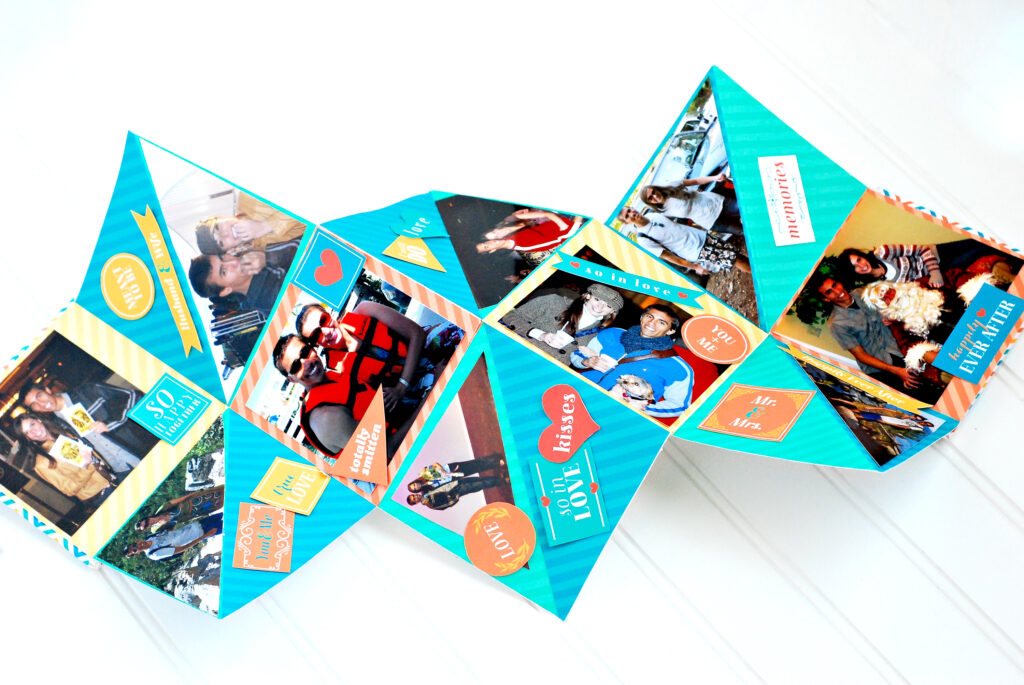 With all sorts of clever twists and turns, this ultra-unique accordion-style memory book is the perfect way to say, "I love you."
Grab your FREE accordion book download HERE
8. Year of Dates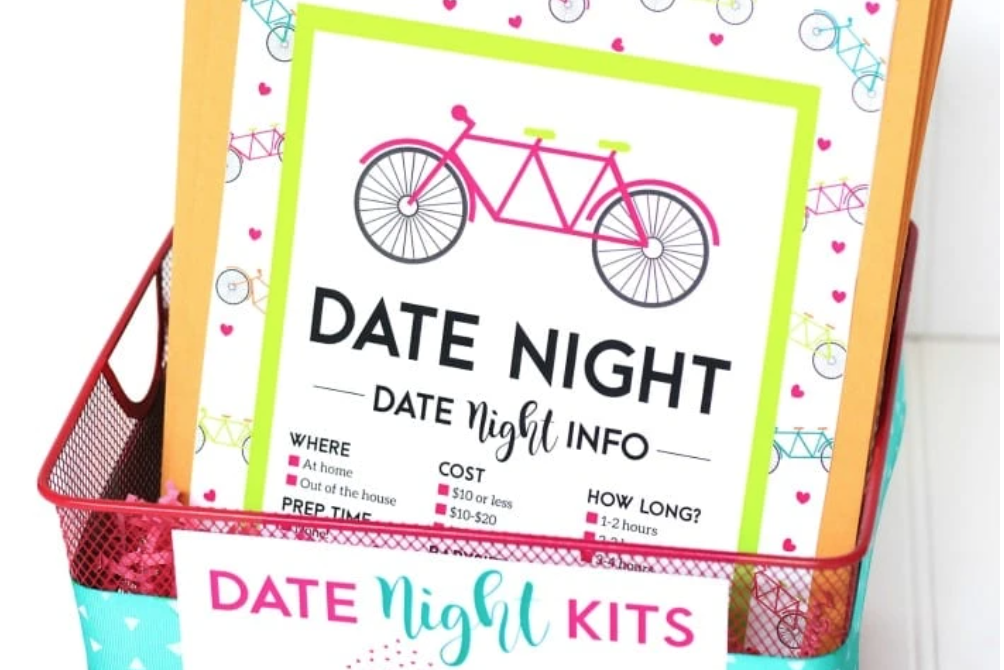 Let the gift of your love last all year long with this date kit that's guaranteed to please!
9. "All About You" Basket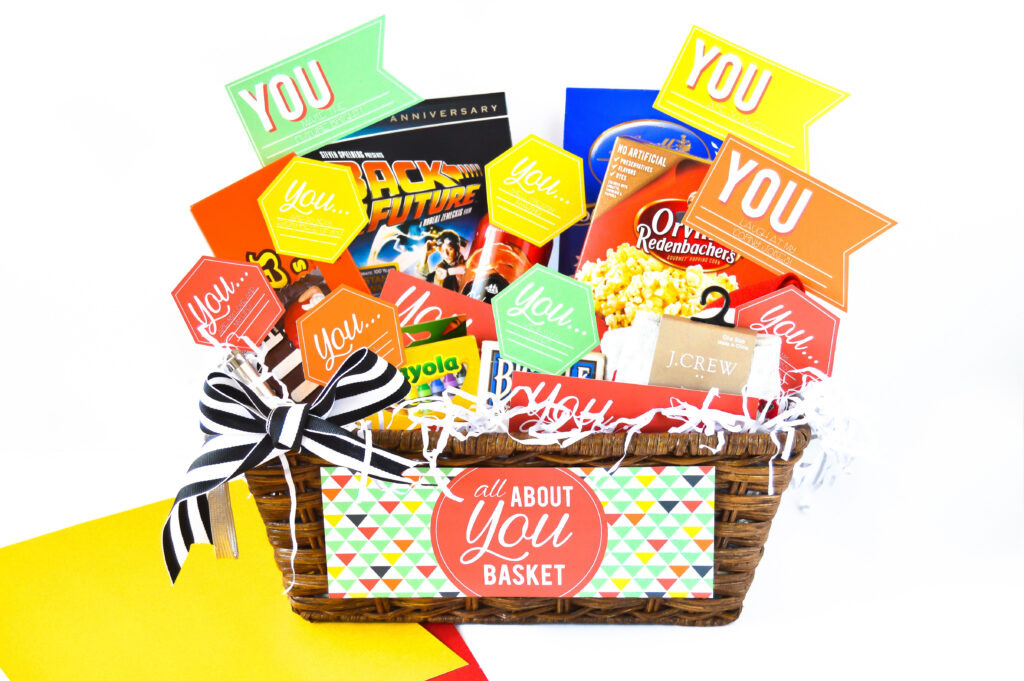 He'll be the star of the show with this personalized basket that's all about him!
Grab your FREE "All About You" printables HERE
10. 5 Senses Gift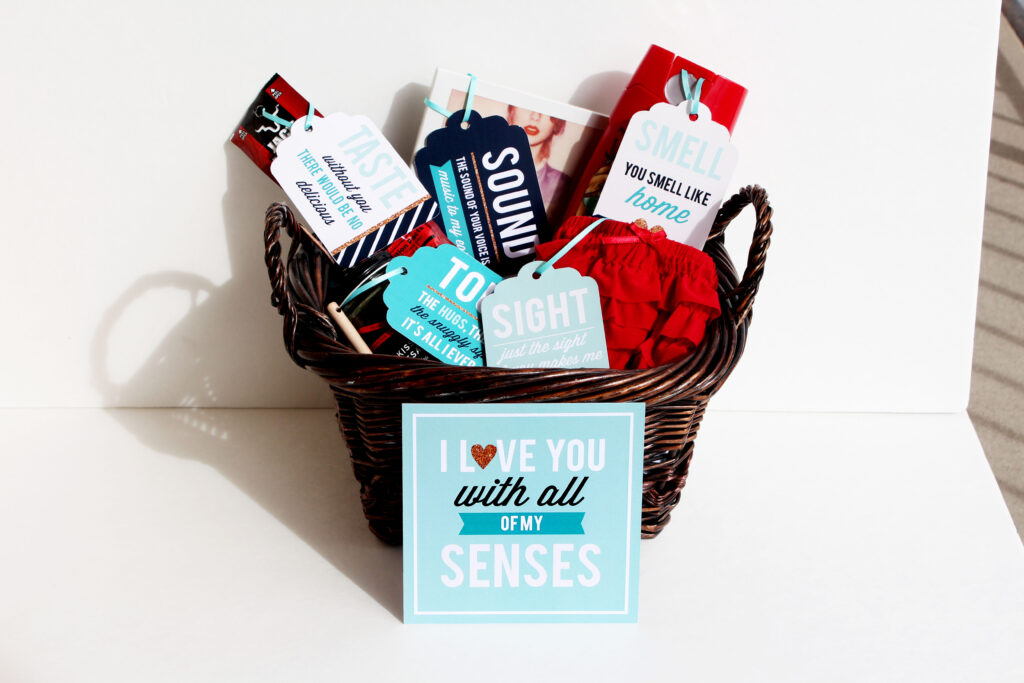 You love him with all your senses, right? Show him that with this unique idea that's heavy on the love.
11. 52 Dates Kit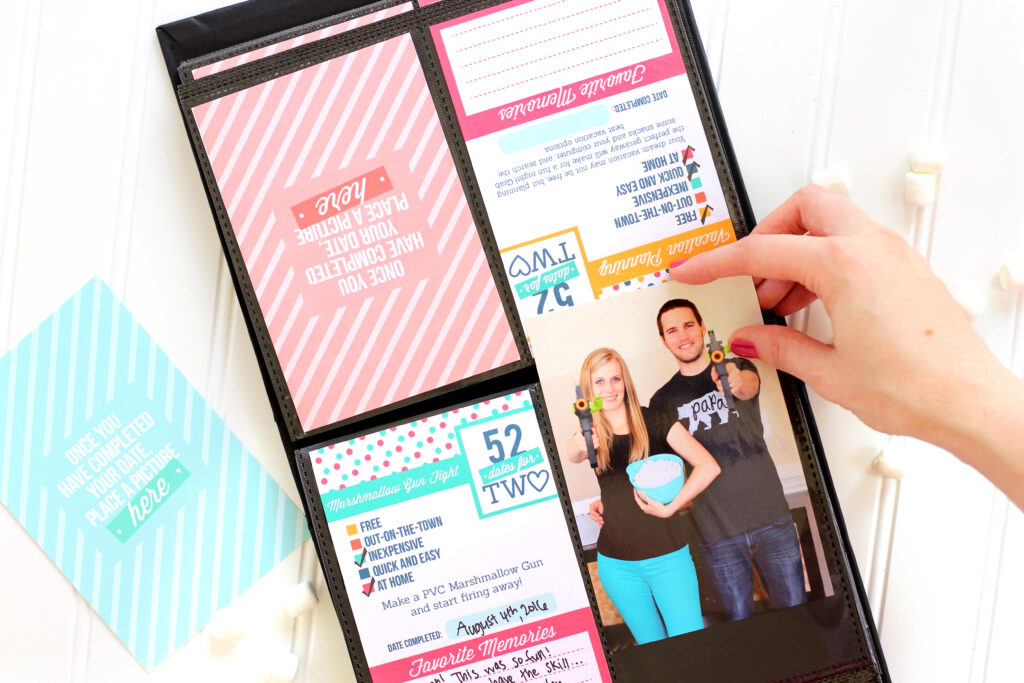 Stay connected for an entire year with this weekly date night gift that takes the guesswork out of one-on-one time.
12. Gamer Gift Basket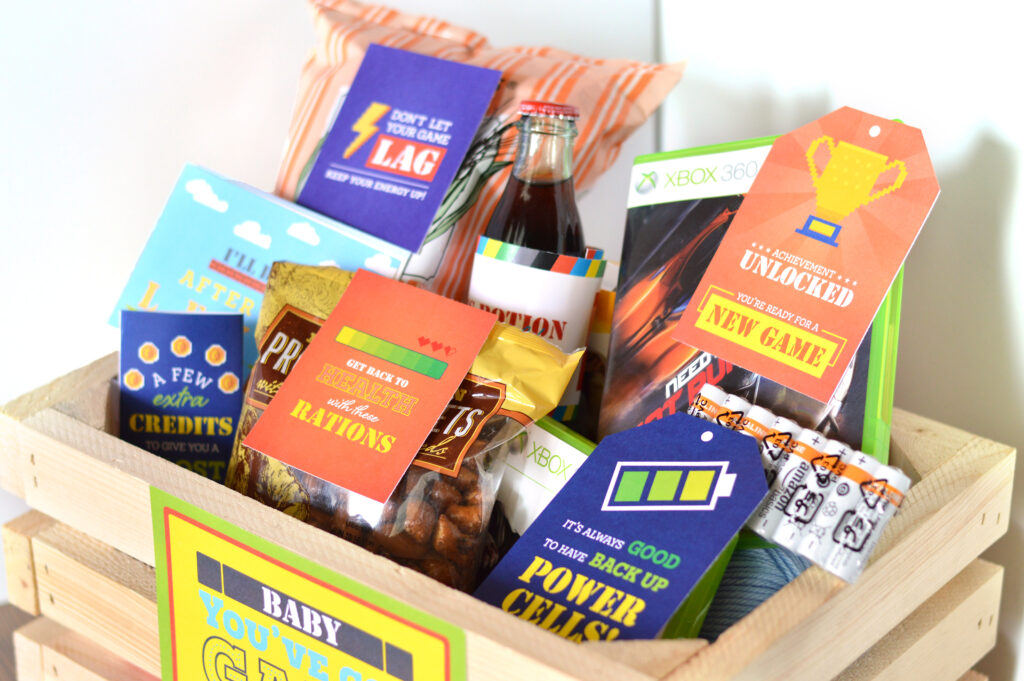 Gamer guys will be especially excited about this gift basket!
Grab your FREE Gamer Gift Basket printables HERE
13. Romantic Anniversary Scavenger Hunt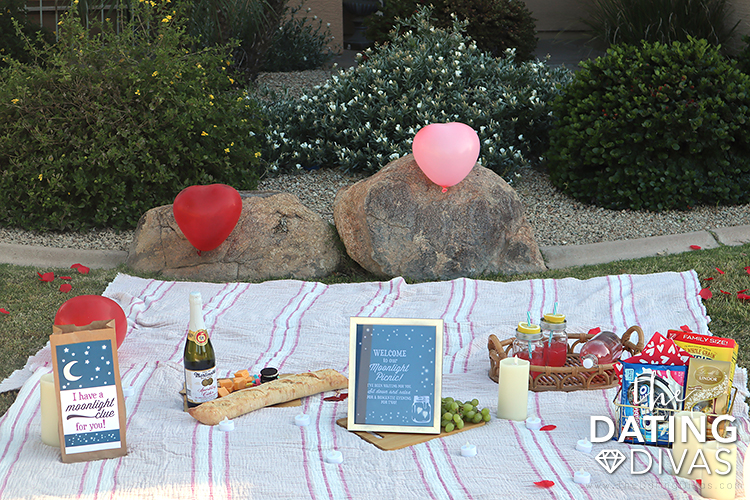 This romantic scavenger hunt will be the icing on the cake for the perfect anniversary gift.
Get your FREE Scavenger Hunt printables HERE
BONUS gift idea: Krush Dates offers THE best Date Night in a Box kits. From fondue to paint nights, sexy and sensual, gift your husband a night to remember!
EXTRA bonus gift idea: Printful helps you create stylish, eco-friendly, affordable custom accessories, including custom hats your man could rock.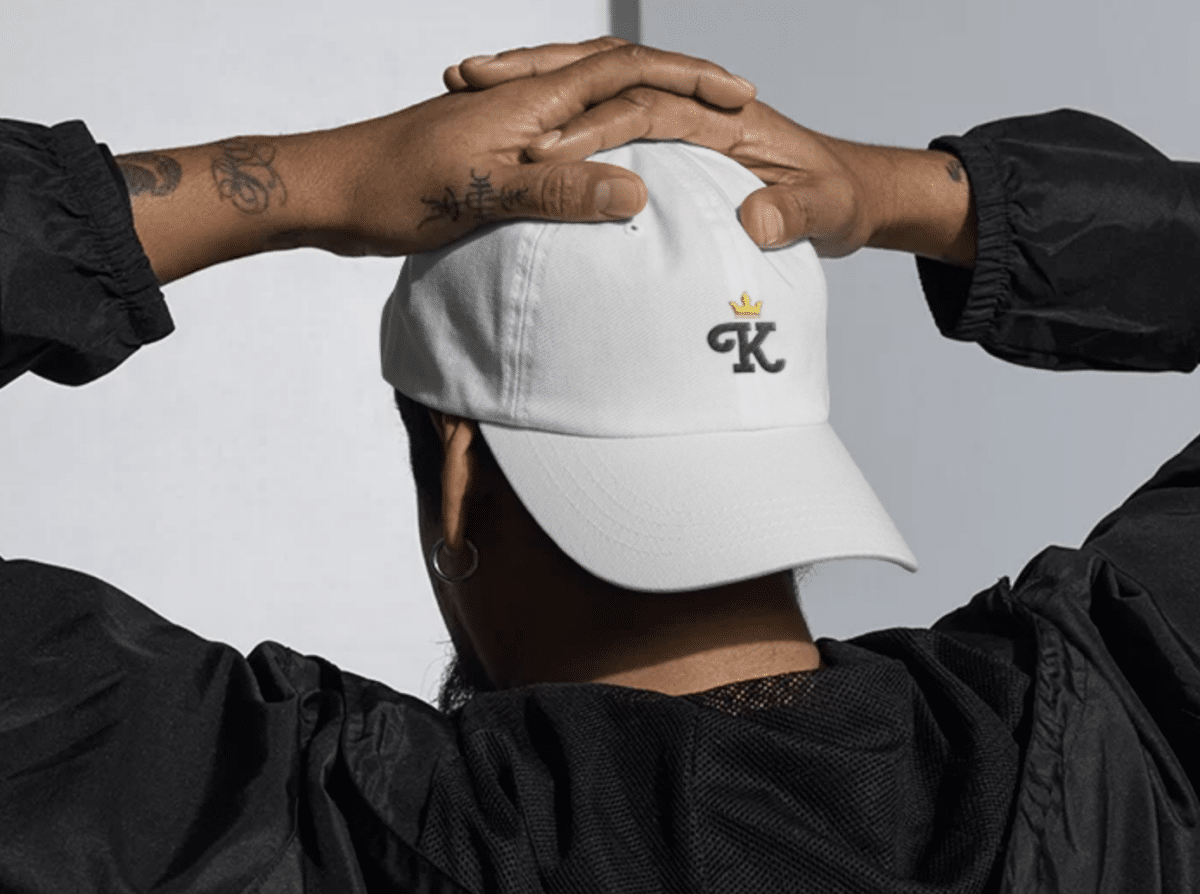 How can I surprise my husband on our anniversary?
One of the best parts of giving your anniversary gifts is the surprise factor. If you're looking for some fresh inspiration, check out these fun ideas! They're super easy to do, and he'll never see them coming.
Leave a love note on the steering wheel of his car.
Surprise him with a special breakfast in bed (check out these fun printables!)
Mail a card or love letter to him a few days beforehand.
Put on some lipstick and kiss his cheek before he wakes up.
Before he gets done with work, have his favorite meal prepared. Eat it together by candlelight.
What can I do for FREE to celebrate my anniversary?
The above gift ideas are fantastic, but we totally get that you sometimes need a freebie! Take a look at the following list of some of our favorite, zero-dollar memory makers.
Take a sunset stroll and reminisce about your years together.
Dress up and slow dance in the living room to your song.
Take a laptop or phone outside and watch a movie under the stars.
Have a fun game night at home.
Record a video memento and share your favorite memories of the past year (be sure and watch it on your NEXT anniversary!)
For even MORE great anniversary gift ideas for him, be sure and check out: