Anniversary Gift Ideas for Husband and Wife
We love anniversaries around here because it's a time to celebrate the day you started on this amazing journey of marriage, and we are ALL about great marriages. We also know how important it is to each of you to make your anniversary special. A memorable and thoughtful anniversary gift for husband or special anniversary gift for wife can be hard to think of! So, to help you make your next anniversary one that your spouse will love and remember, we sent out a survey and polled our readers (and got some input from the Divas, too!) and discovered what your spouse really wants for their anniversary!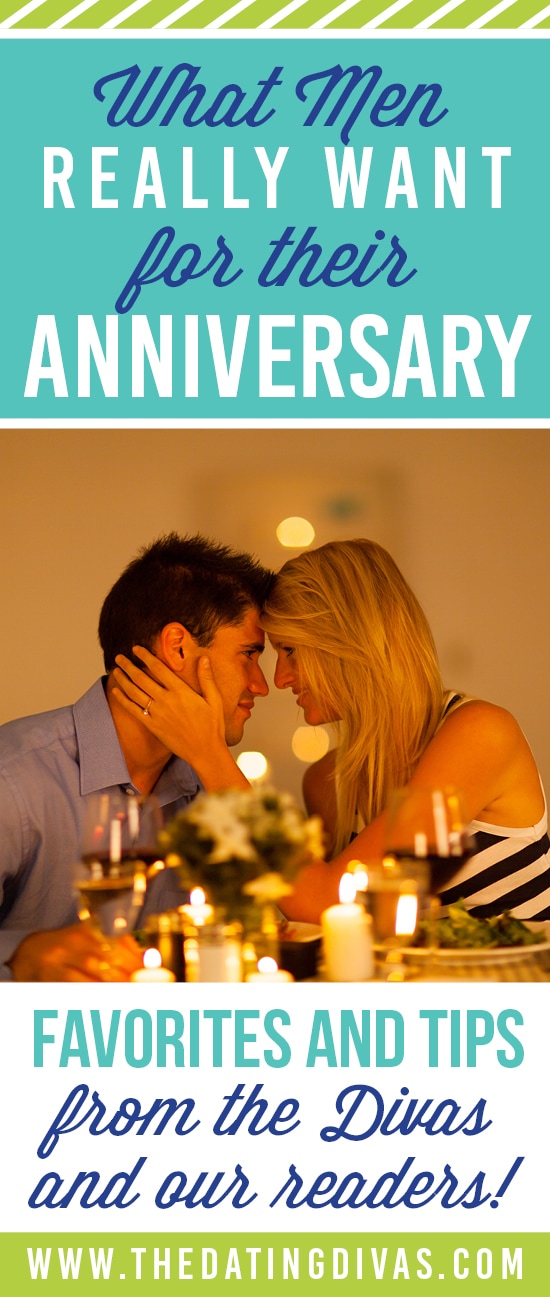 Disclaimer: This post contains affiliate links. To learn more about 'em, click here
When the results came in for the best anniversary gifts for men, we realized there were THREE main things that the majority of guys want for their anniversary, and we're going to give you all of the details!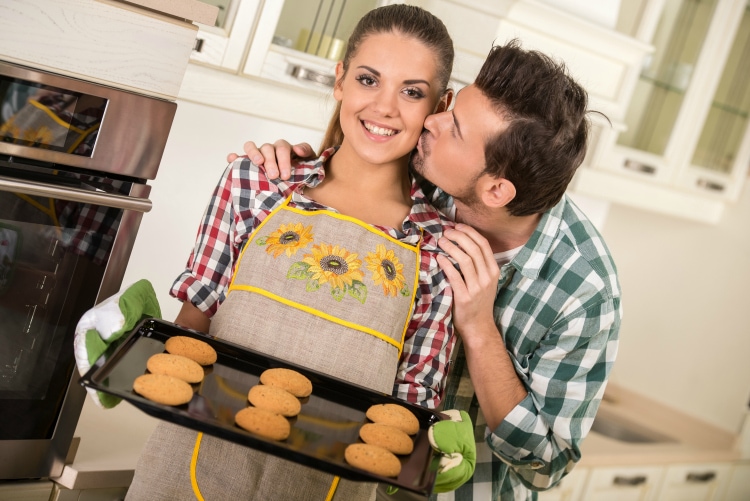 What to Get Husband for Anniversary
When the results came in for the best anniversary gifts for men, we realized there were THREE main things that the majority of guys want for their anniversary, and we're going to give you all of the details. So get prepared for your special day with our anniversary gift ideas for a husband!
 #3. Homemade Gifts
They say that the way to a man's heart is through his stomach, and according to our results, we confirmed that is indeed the case. Husbands said they'd be thrilled to get a DIY gift from their wives – anything from a thoughtful craft to meaningful artwork, to his favorite snack or treat! If you're the crafty type, then you're in luck! Get those creative juices flowing and make something filled with sentimental value for your honey.
One adorable husband gushed about a Homemade Gift his wife gave him for their first anniversary: She turned our love story into a book and had it bound for me. I treasure it. It's a keepsake that will get passed down to our children.
In addition to treats that he can eat, lots of our guys told us they'd be happy to receive the 100 Reasons I Love You Book, Accordion Memory Book or Love Letters from their spouse! We also think they'd love these meaningful Gifts for Your Guy!

#2. Quality Time
Many husbands explained that their love language was quality time. They said they would love to have their wives plan a fun date night or activity. A great anniversary gift for husband is one where they could enjoy spending time with just their spouse. Taking the time to reconnect with your honey is the perfect way to spend your anniversary.
We got a sweet response in our survey about how much quality time means to one husband: My wife is my best gift! We usually get a hotel room for a weekend away. I love having time with just the two of us.
You know The Dating Divas have you covered with Date Night ideas. We even have tons of husband-approved ideas!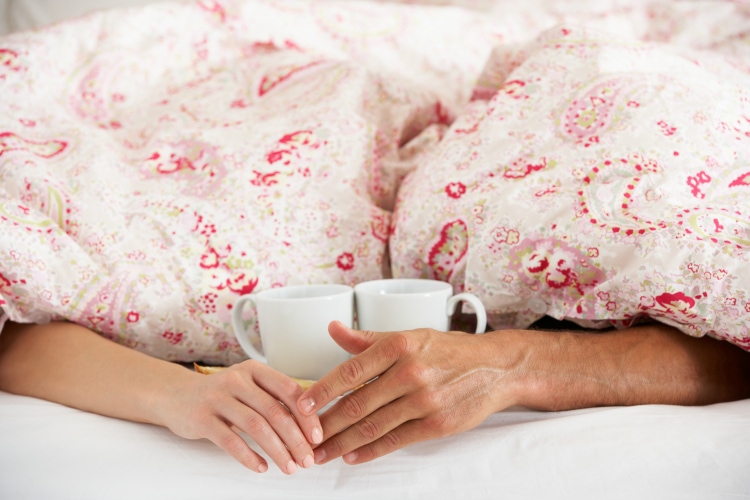 #1. Physical Affection
Over 70% of our male readers said their top choice for husband anniversary gifts is actually not a gift you can wrap! That's a win for the ladies. You don't even have to go shopping and you can make an amazing gift happen at the last minute if you need to! The ideal anniversary gift for husband is any kind of physical affection or romance. So plan an intimate night in the bedroom. Filled with massages and attention that shows you've only got eyes for him!
One respondent had a great explanation of why Physical Affection is such a meaningful gift: I loved the gift [of physical intimacy] because only she could give it to me, and it helped me feel loved and wanted.
Does this sound like your husband, but you're still not sure what to get him? Most of the men in our survey said they'd absolutely love to get the Intimacy Pack, Game of Love, or a Panty Wreath.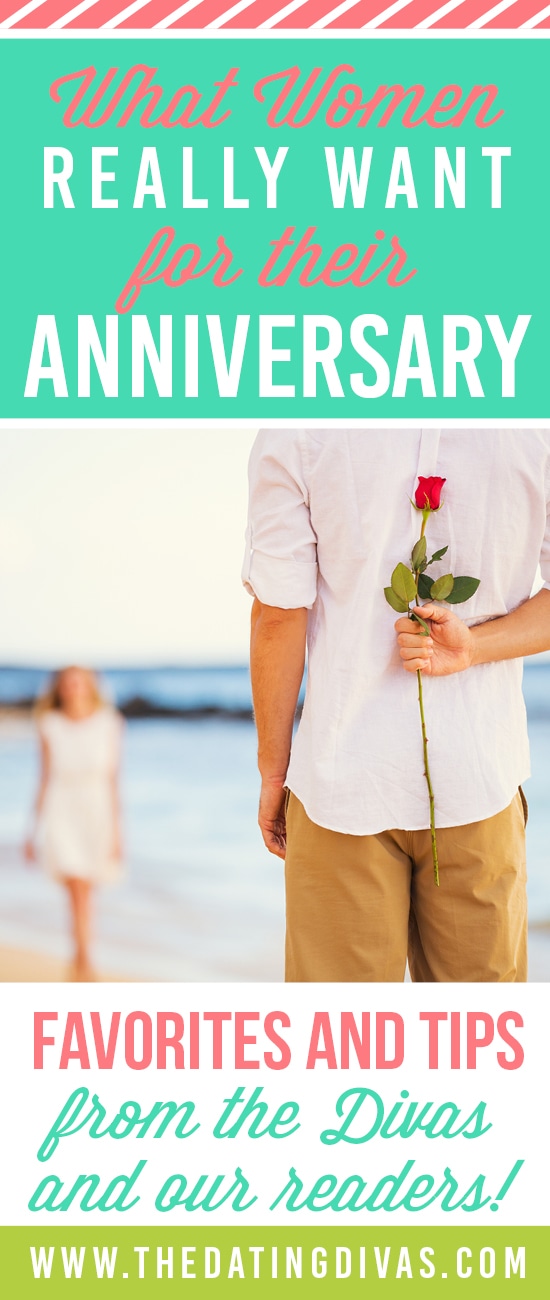 Anniversary Gift Ideas for Husband to Give to Wife
When the women weighed in on their favorite anniversary gifts, we received some great responses but we narrowed it down to the top THREE! These three gift ideas are the best anniversary gifts for wife no matter what her current interests or hobbies are. These gift ideas never go out of style, so get out a pen and paper. You have already been filled in on the best anniversary gift for husbands. But now it's time to get down to business and figure out what to get your wife for your anniversary!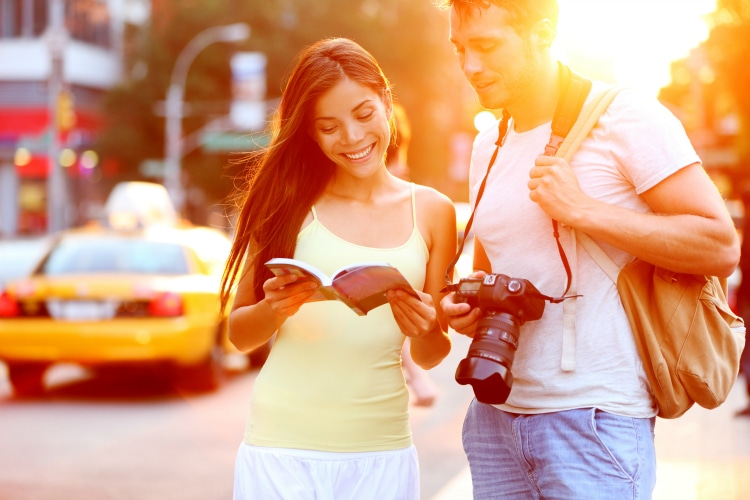 #3. Travel
Just about any lady would love to be surprised with a little getaway with the man of her dreams. The best anniversary gifts for wife doesn't have to be a gigantic, financial burden. A simple weekend trip works for most wives! If money is no object (or maybe you want to splurge one year), then an elaborate vacation is definitely an option! Your wife just wants some time with you in a special place. So take her on an adventure!
The wives in our survey talked about trips from Santo Domingo to Disney World to local hot spots. But the quality time with their spouse was really the part that mattered most as part of the gift of travel.
While the Divas can't exactly plan your next anniversary trip for you, we have some ideas that might still fit the bill for a travel-inspired gift your wife is sure to fall in love with like a Staycation Kit, Passport to Love, or DIY States Travel Map. To help plan your next couple adventure, check out the Gifts of Time and Travel and these Romantic Vacations Ideas.This would also make a great anniversary gift for husband!

#2. Meaningful Gift
To show your wife that you really care, one of the most perfect gifts comes from the heart. Take some time to think about what your wife would love and what is special about your relationship. Think: what sets you apart as a couple? For your next anniversary, give your wife a gift that shows you've been present in your marriage. She'd love to get something personal and meaningful to cherish for years to come.
Some wives bragged about their sweet husbands giving super thoughtful presents. This meaningful gift is one example, "My husband bought me a brand new, nice leather journal with a love letter inside that explained that this would be OUR love letter journal. He would write me a new love letter every Friday. Best Gift EVER! And yes, Friday is now my very favorite day of the week!"
So if you're not a naturally sentimental kind of spouse, we learned that wives would gush over receiving love letters, a photo book,  video slideshows, or Wall Art.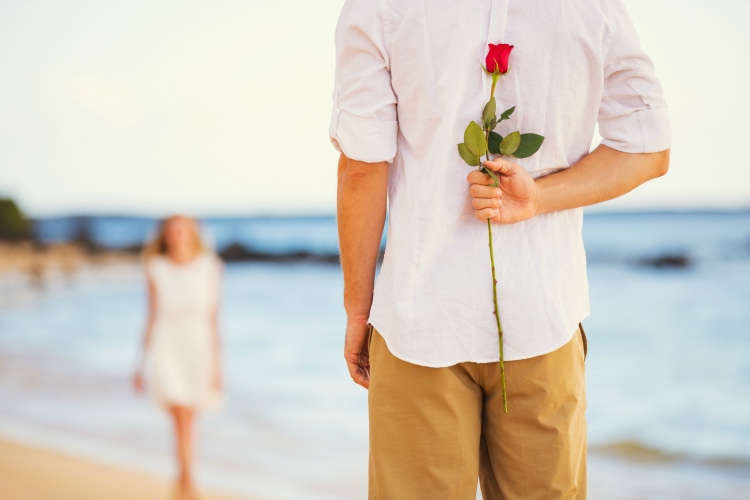 #1. Planned Romance
When we tallied up the results of our survey, the top anniversary gift for women was receiving some totally planned out quality time with the love of their lives. It turns out women just want to feel like their husbands have thought ahead!
This wife spoke for wives everywhere. She explained how nice it was for her husband to have planned romance for her. "My husband planned our little anniversary getaway. I'm normally the one who makes all of the reservations and everything and he took over and managed it all."
Give your sweetheart an anniversary gift that she'll love (almost) as much as she loves you. So take the initiative and plan some time to show her how much you love her with an anniversary countdown, the Year of Dates or this perfect anniversary idea, or any of these dozens of anniversary date ideas. You could also put together a cuddle kit, who doesn't love to snuggle?!
Anniversary Gift for Husband
So there you have it! You're ready to give your spouse what they really want for your next anniversary together. You've got plenty of ideas to make your sweetheart happy. Show them how much you love them for many years to come!
We also have a round-up with the best anniversary gifts including our 52 Dates for 2, our 7 days of Sex Challenge, a fun Sexy Truth or Dare, and so much more! Check it out, Here!