The Best At-Home Date Night Ideas for Couples
Finding time for date night with your spouse can be TOUGH! You may be held back by finances, health, or even the kids. However, it IS possible to still have fun and meaningful dates with your spouse, even if you can't go out! If you find yourselves stuck inside the house for your highly-anticipated date night, that's okay! We are here to help provide you with the best at-home date night ideas!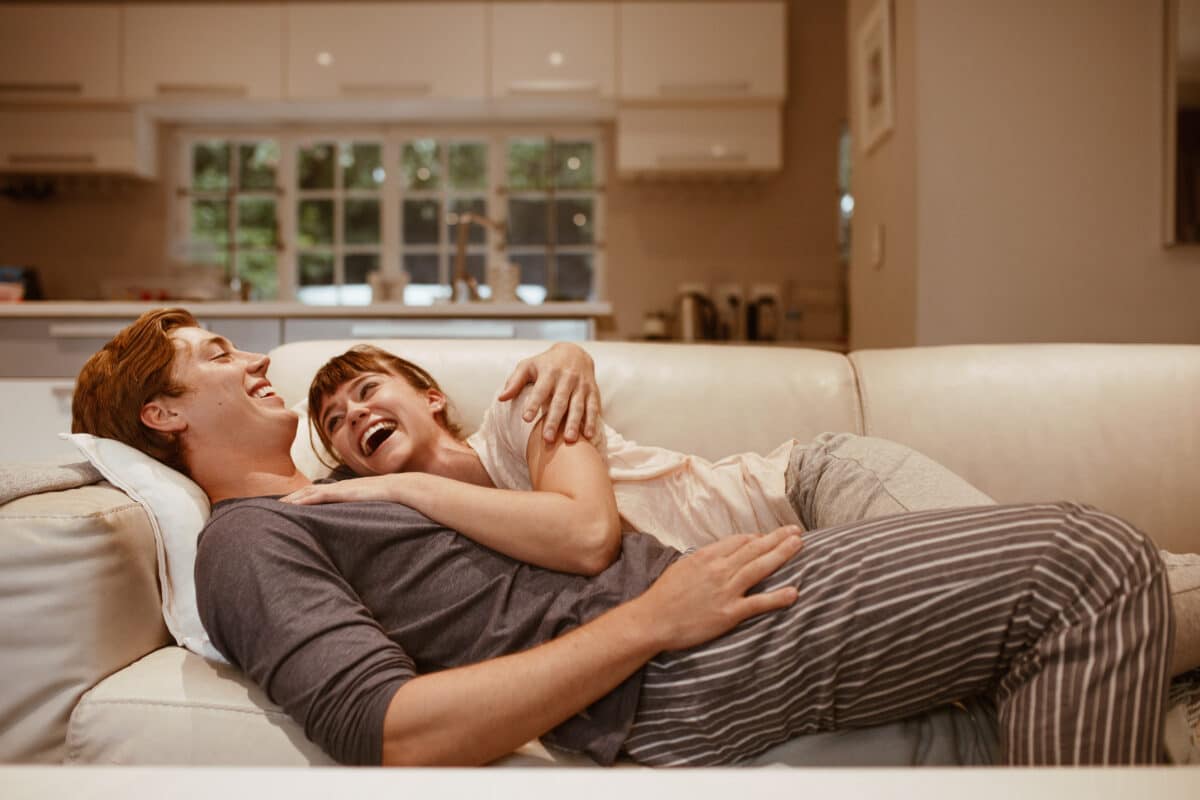 These stay-at-home activities for couples are just as good and just as fun as going out on the town—trust us! AND, cheap date nights at home don't have to include just dinner and a movie. We've got the best sexy dates, game night dates, and even at-home dates involving food on this list.
With any of these brilliant ideas, you can still connect and make memories from the comfort of your home. So, it's time to put those kids and laptops to bed because we have the BEST at-home date ideas for you to try out!
Table of Contents
Disclaimer: This post contains affiliate links. To learn more about 'em, click here.
11 Unique At-Home Date Night Ideas
Date night has arrived, and it's time to reconnect with your spouse after a long day! Below are some one-of-a-kind couples date night ideas that you can do from the comfort of your home. These date nights are 100% fun AND unique. Most of all, they're easy to do!
1. Backyard Camping Date – Whether you're an "outdoorsy" person or not, you'll love this backyard campout date! And, you can make it as rugged or as comfortable as you like! Use the included printables to share campfire stories and enjoy s'mores together in your own version of "couples camp." You can even play a flirty flashlight game for two! And, the best part is that you don't even have to leave your backyard!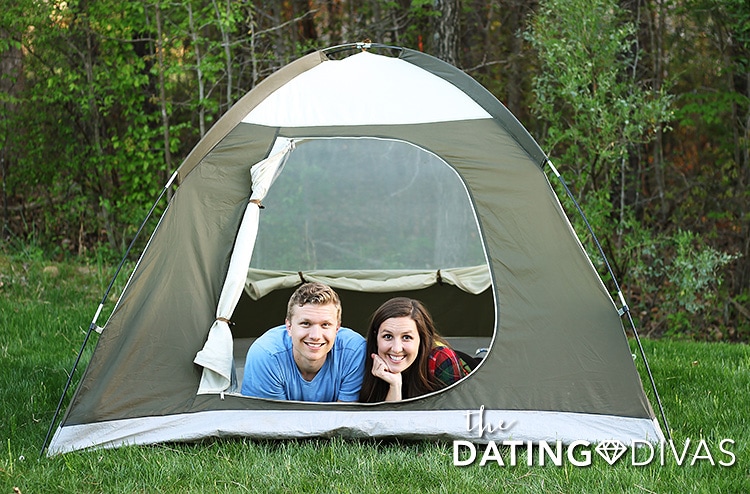 2. A Date That Scores – Is your spouse a sports fanatic? This themed date is perfect for any basketball lovers! Surprise your spouse with a ticket-themed invitation to play some fun half-time games like an Oreo Slam Dunk Contest or a Half-time Hoop Shoot. There's even a printable Kiss Cam included! Could these date night at home ideas get any cuter?!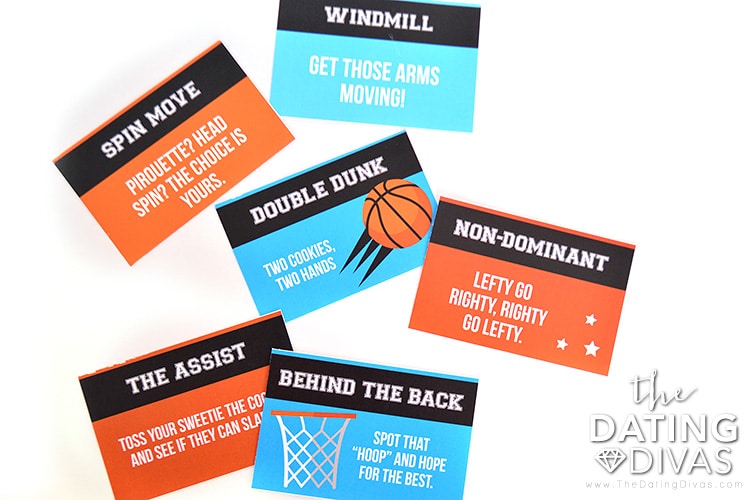 3. Family History Date – How much do you know about your spouse's family? Most likely, you have met a grandparent or two. But what about your sweetie's great-grandparents? Or better yet, what do you know about YOUR great-grandparents? This date is a great way to get to know your spouse's roots as well as your own. Just fill out your family trees, compile some additional research, and end with some fun conversation prompts.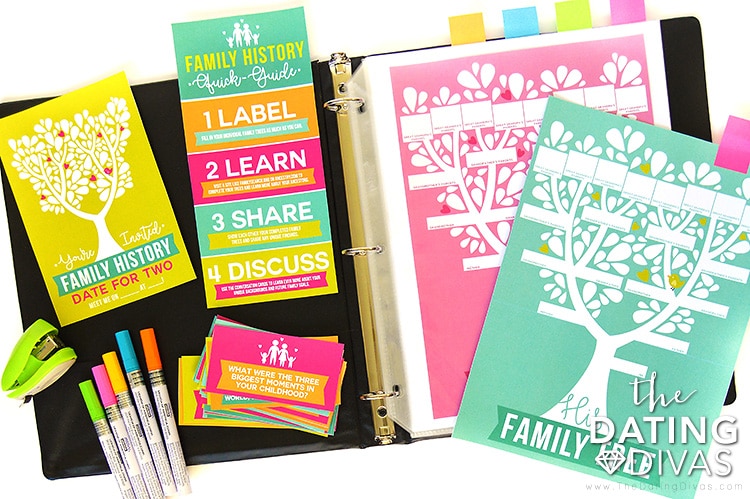 4. "Read My Mind" Easy Date Idea – Okay, how well do you REALLY know your spouse? Do you think you can guess what your spouse is thinking most of the time? It's time to get inside your sweetheart's head by spending your date night making choices for one another! Use the activity cards to guide you through the date. Think about decisions like, what would they order off the menu? What flavor ice cream and toppings would they want? What song would they listen to in the car? You can also use the included conversation starters to REALLY get inside their brain!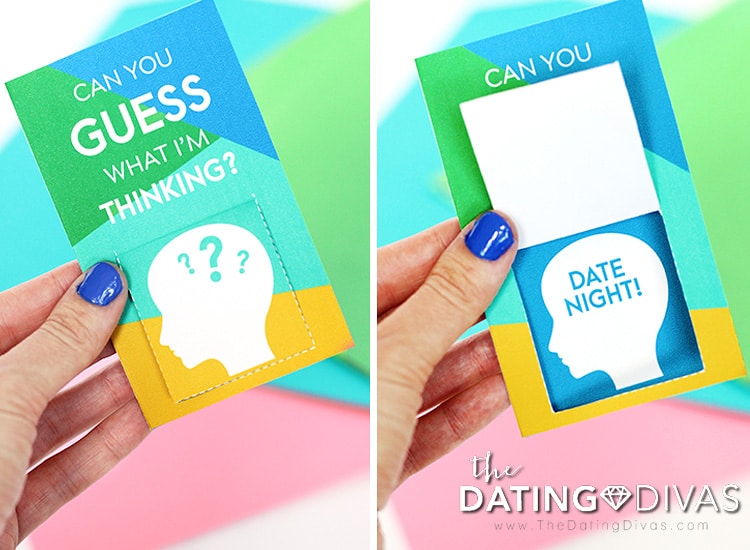 5. Tie-Dye Date Night – Get ready to get GROOVY! This tie-dye date night is a brilliant idea for a date that is the complete opposite of your usual dinner and a movie! You can tie-dye various items together, enjoy some delicious rainbow-themed treats, and even create a bucket list of activities you both want to enjoy WHILE wearing your brand new tie-dye creations. How fun!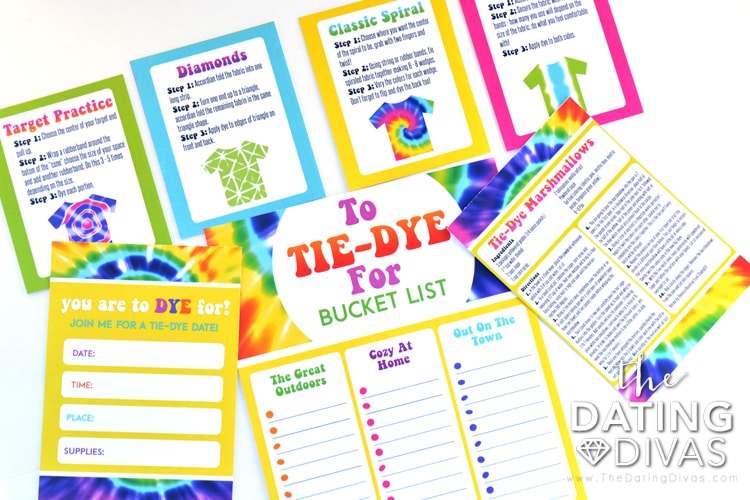 6. "SOAK" Up The Sun – Who says squirt guns are just for kids? In our opinion, this date takes an ordinary squirt gunfight to a WHOLE NEW LEVEL!!! Simply throw on some white t-shirts, fill your water guns with Kool-aid, and let the games begin! You could even get the whole family involved with this fun summer date idea.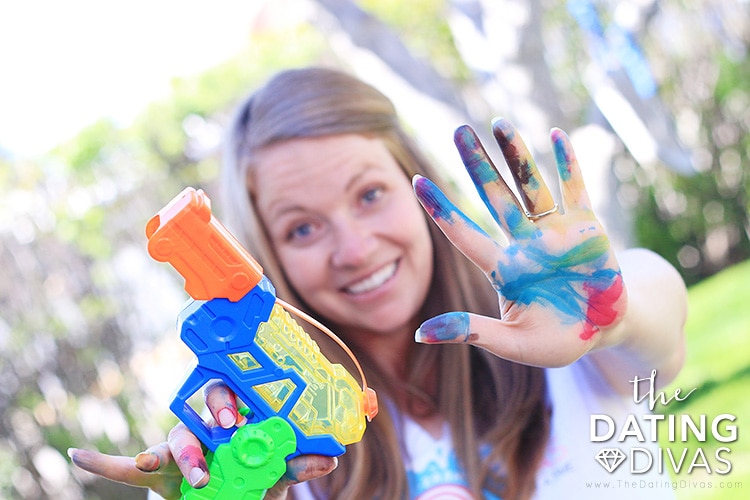 7. Nerf Wars Date – The date night idea that ALL husbands will love! Enjoy an epic night of nerf gun wars! Additionally, see who has the better aim as you complete different, unique, and clever challenges. You can even turn this into a super-fun family date. Don't forget your weapons!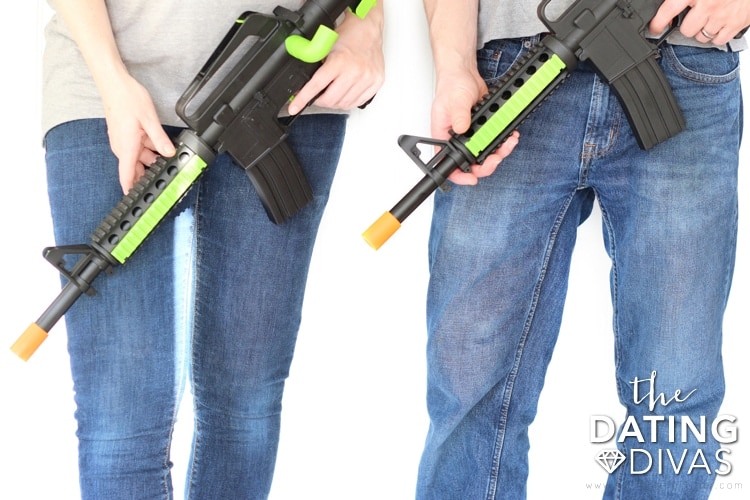 8. Facebook Get-to-Know-You Game – Normally we would suggest putting away your electronic devices and getting off social media for date night. However, for these date night at home ideas, we'll allow it! Pull out the phones, get on Facebook, and have some fun! For this date, you'll be playing Facebook Bingo by searching for various items on a person's Facebook page. You are bound to have some laughs when you flip through old videos, posts, or memes!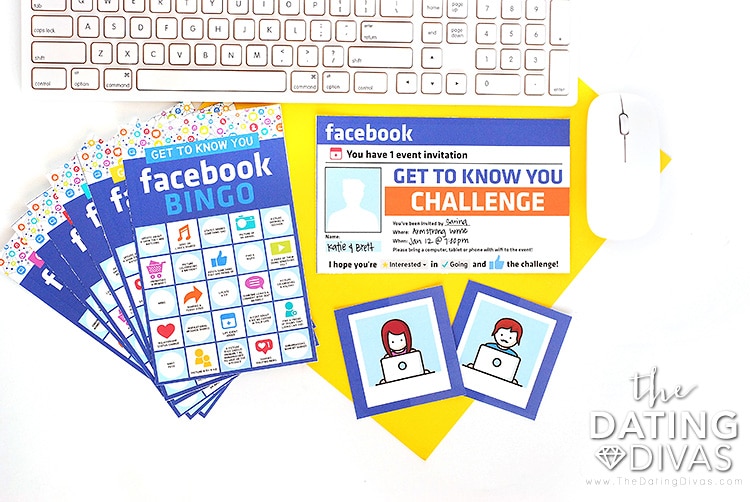 9. Time to Unplug Date Night – Make a plan to put all technology out of sight and out of mind. Then, spend a night where it really is just the two of you connecting! Put down your phones and choose from over 25 ideas that require only a pencil and paper to complete. You can even spice up your pencils with these super cute pencil toppers!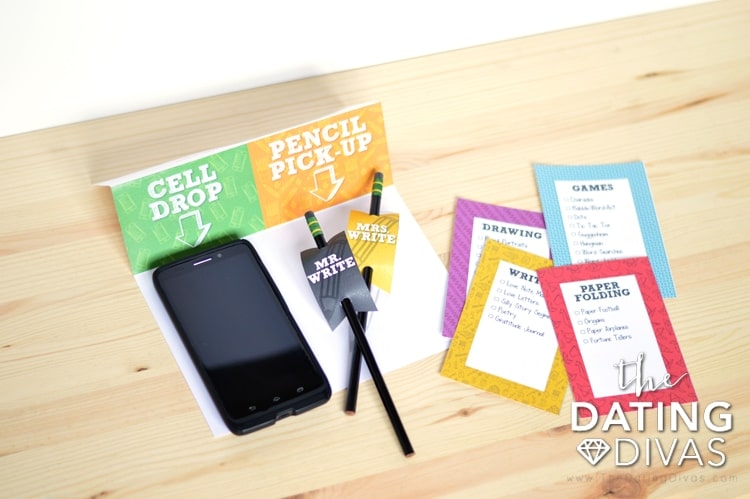 10. The Ultimate Lip Syncing Date – It's time to put your lip-syncing skills on display for this super-fun and hilarious at-home date night! Start by grabbing your spouse and getting ready to put those lips to work! Enjoy a date night of lip-sync battles to various songs and movies! You could also turn this into a group date and invite other couples over. There are even printable signs to cheer each other on throughout the night!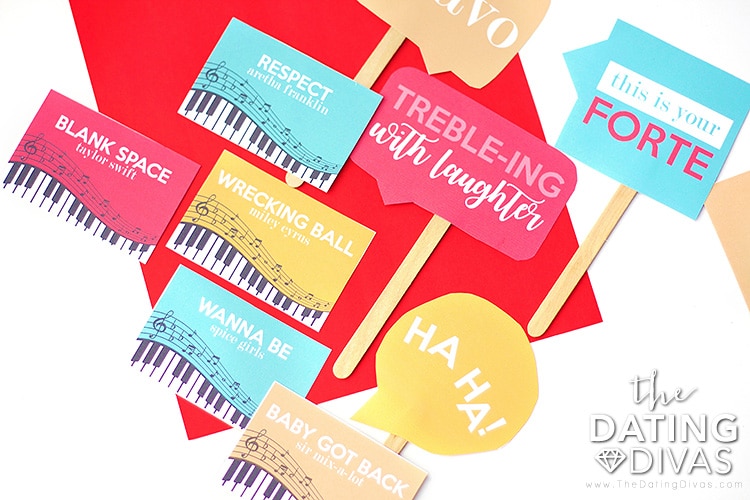 11. Indoor Snowball Fight Date Idea – Have a snowball fight inside, without the cold! If you aren't a fan of the cold, wet snow, or you live somewhere where it doesn't snow at all, this is the perfect date for you! You and your sweetie can enjoy a snowball fight indoors and take on various snowball challenges…all with the help from these AWESOME snowball launchers!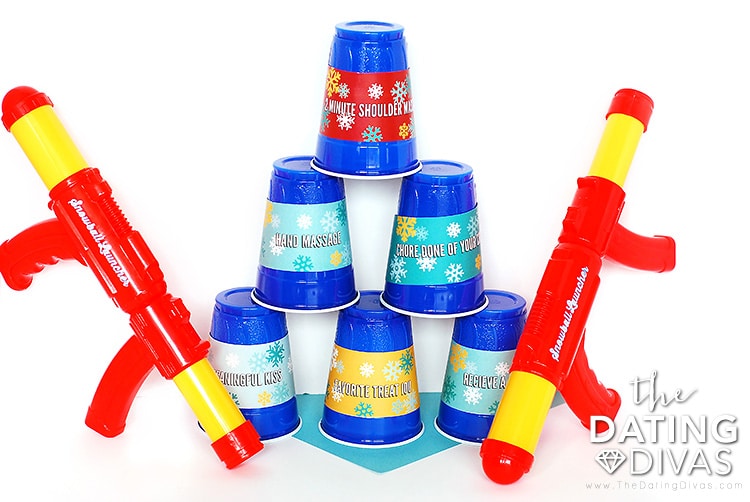 7 of the Best Movie Dates for a Stay-At-Home Date
We understand that sometimes you really want to have an intricate and well-thought-out date night, but other times you might just be in the mood to relax and watch a movie. We get it! We've been there! Check out some of these brilliant ways to take watching a movie up a notch and turn it into a fun and memorable night at home!
12. Backyard Movie Night – It's time for a backyard movie night! Invite some couples, family members, or make it an intimate night for two! You could pop up a screen and projector or keep it simple by using a laptop. Print out the adorable snack boxes, drink labels and treat signs, and enjoy the show!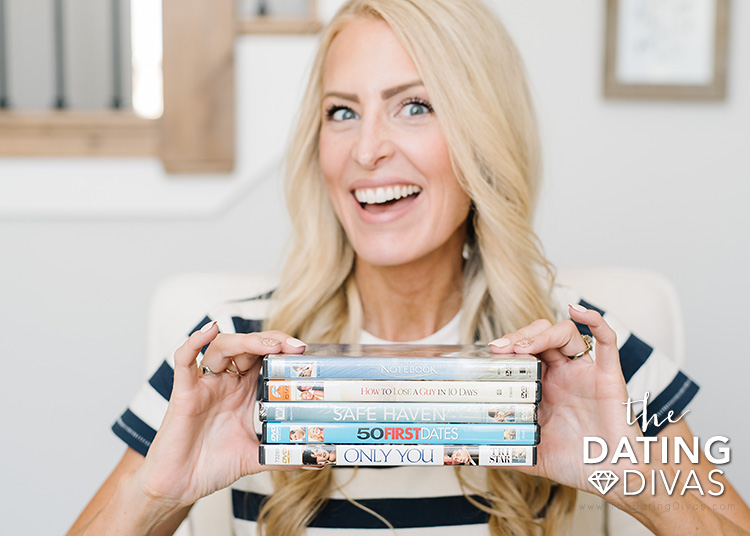 13. Dine-in & Drive Movie Night – Check out these 50s movie ideas and create your own diner and drive-in date night at home! How fun would it be to have 50s movie snacks and treats while you watch Grease or Walk the Line?! We love how thisvintage candy box really helps set the tone for this amazing date!! Costumes are a must, of course.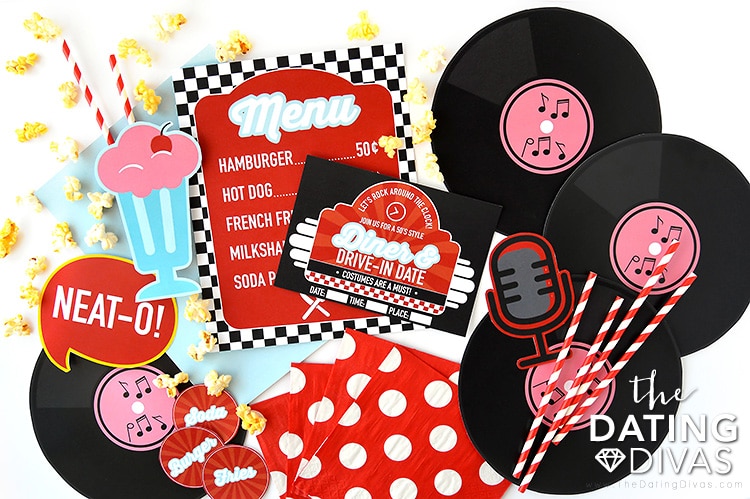 14. Double Feature Date Night – One of the most popular at-home date ideas is a movie night. However, this time, change it up a bit with this double feature date—one for him and one for her! Snack, drink, and treat labels are included, of course! Bonus: a fun and flirty way to earn your concessions make for a night to remember!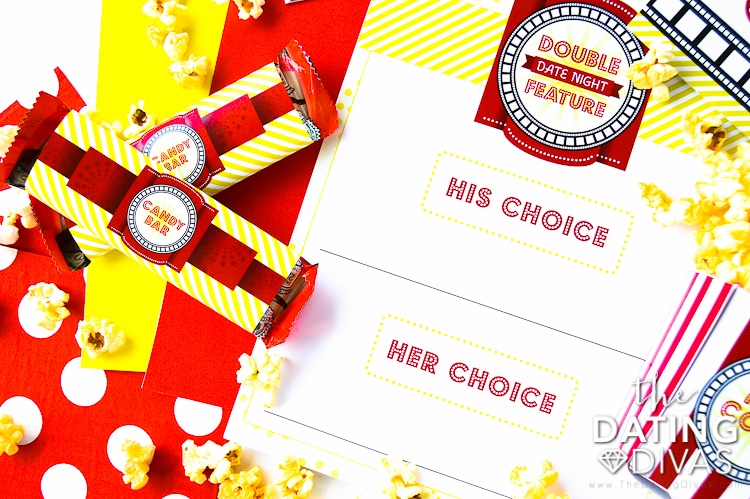 15. Superhero Movie Marathon – Select your favorite series of superhero films and get comfortable! Then, settle in for a super fun movie marathon! Take breaks in between your movie choices to play a superhero-themed game, enjoy some refreshments, or surprise your spouse with a cute superhero card!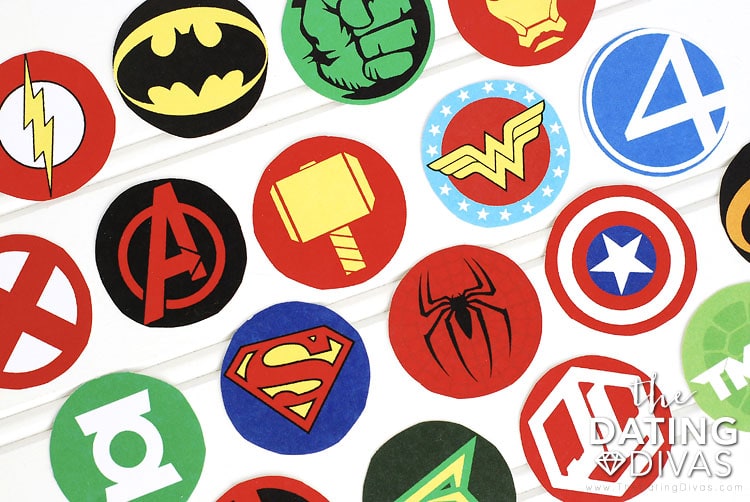 16. Harry Potter Marathon – Okay, I typically don't like to play favorites here, but how AWESOME are these printables?! And let's be real, everyone loves a good Harry Potter movie night! If you're a total HP fan, then sit back and enjoy an entire night of Harry Potter fun with these adorable printables and ready-to-go game ideas!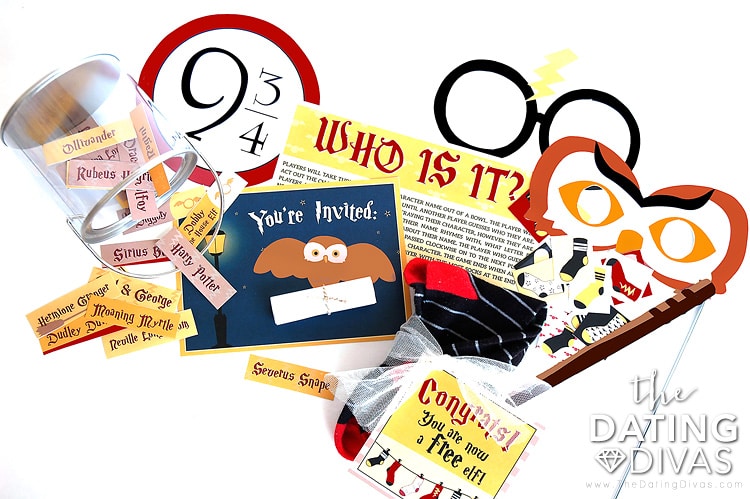 17. Star Wars Movie Date Night – Long, long ago in a galaxy far, far away … (or maybe not so long ago!), you and your sweetie fell in love. Why not keep that love alive and strong with another creative at-home date night idea?! This Star Wars movie date is Jedi-packed with cute snack printables and games you can play while you binge-watch these classics!
18. Scary Movie BINGO – For all of you scary movie fans out there, this Scary BINGO date night will be right up your alley! Don't worry; this could work for more "family-friendly" scary movies as well, like Hocus Pocus! First, pick a scary movie to watch. Then, mark off a bingo card as cliche scary moments occur throughout the movie! How fun is that?!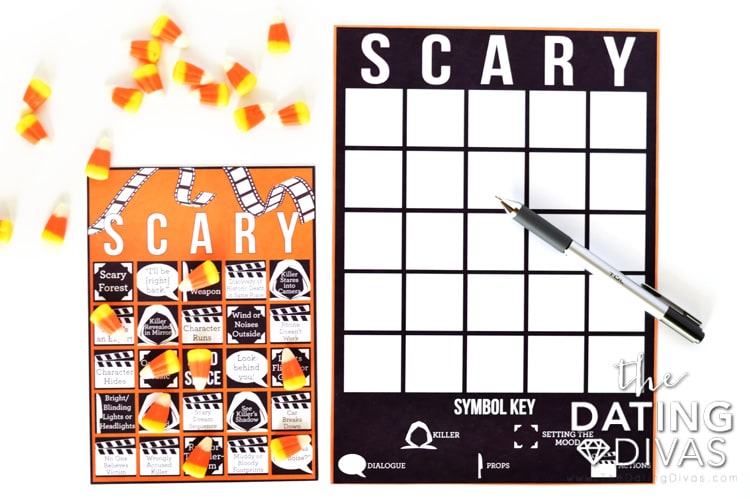 6 Sexy and Romantic Date Night Ideas to Try at Home
Alright, the kids are tucked safely in their rooms, so it's time to take your spouse into YOUR bedroom for a little married playtime! Just for this night, put aside the roles that run your daytime hours, and remember what it was like back when you were dating! Below are some amazing date night at-home ideas that are full of romance. Most importantly, they may even help to rekindle that flame!
19. Spouse Sleepover – Remember the days of sleeping over at your BFF's house? Now you can have just as much fun with your spouse! This is a romantic date night idea at home that you will BOTH love. Snacks, scary stories, and movies included! PLUS, a fun twist on the classic Truth or Dare!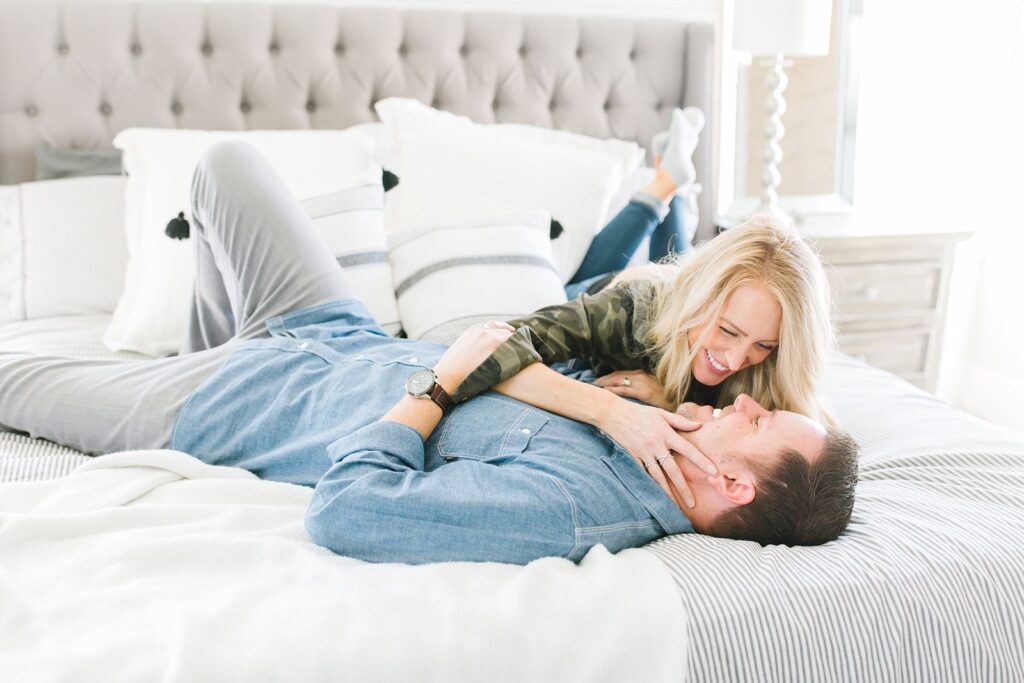 20. Love Shack – Create your very own love shack! Whether your Love Shack is in a tent in the backyard or a fort built with a sheet over your bed, undoubtedly, your spouse will be anxious to enter! This at-home date night will consist of a few activities based on the Love Shack song and music video.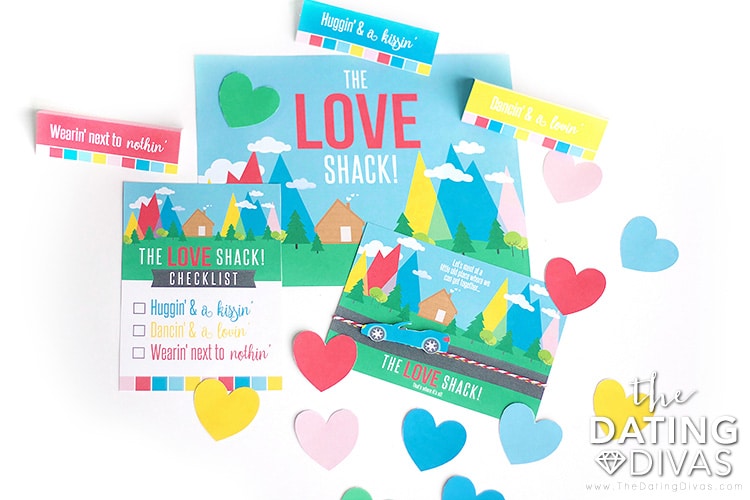 21. 2 Minutes in Heaven – A fun spin on the classic 7 Minutes in Heaven game! First, roll the dice to find out which article of clothing your spouse must remove. Then, set a timer for the best 2 minutes of foreplay ever! After both spouses are left with no clothing on…anything goes!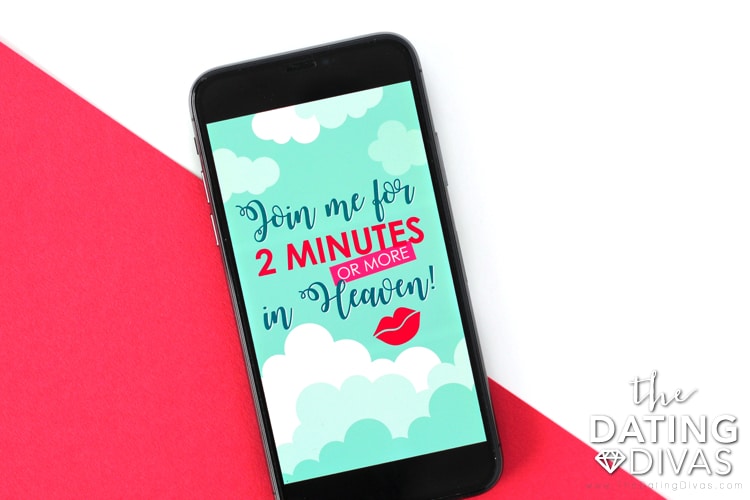 22. You Played Your Cards Right – Card playing just got super sexy! Invite your spouse to the bedroom for an intimate card game…or two! Just scatter some playing cards to create a path toward the bedroom and use these adorable printables to decorate your door like a playing card. Then, choose from four sexy card games to start playing with your sweetie!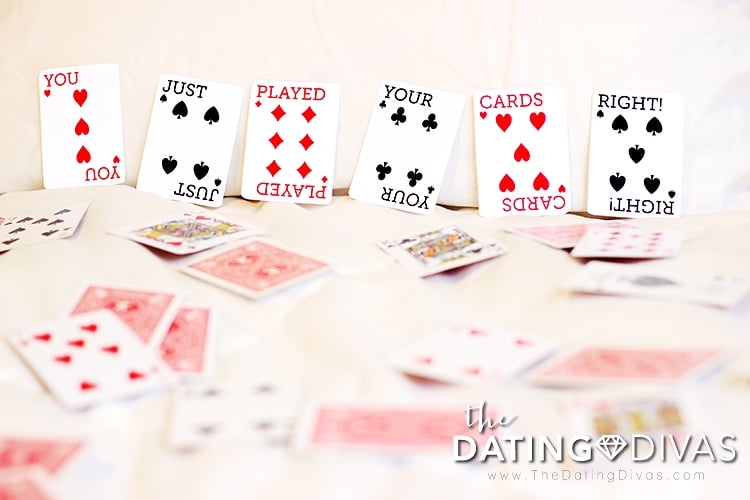 23. Guess The Flavor – Get ready for some flirty lip-lock time with this sexy kissing foreplay game! Start by taking turns applying various flavors of chapsticks. Then, you will challenge your spouse to guess the flavor by completing various rounds, such as sniff, smooch, and make-out! Hubba, Hubba!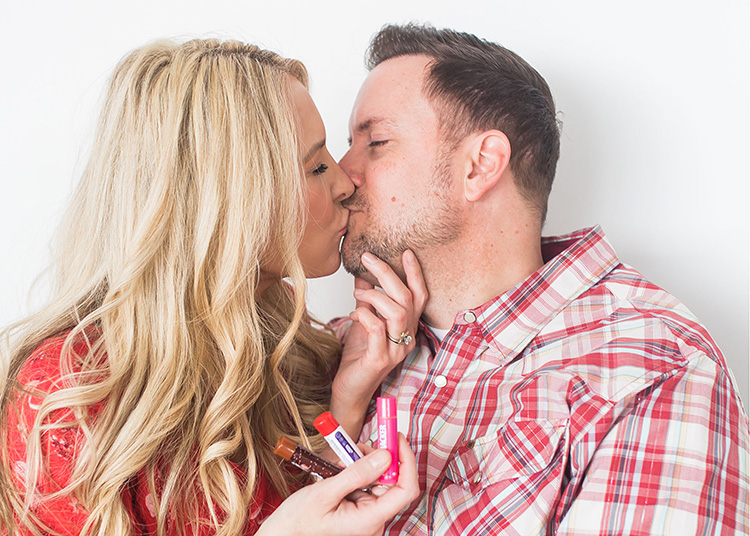 24. Win It In A Minute Sexy Games – Calling all competitive couples! This sexy spin on the famous Minute to Win It games will be your new favorite bedroom game. Not only is this a sexy date, but it is also hilarious! (Sometimes you need that in the bedroom, right?). These Minute to Win It games will have you on the floor laughing while also turning up the heat!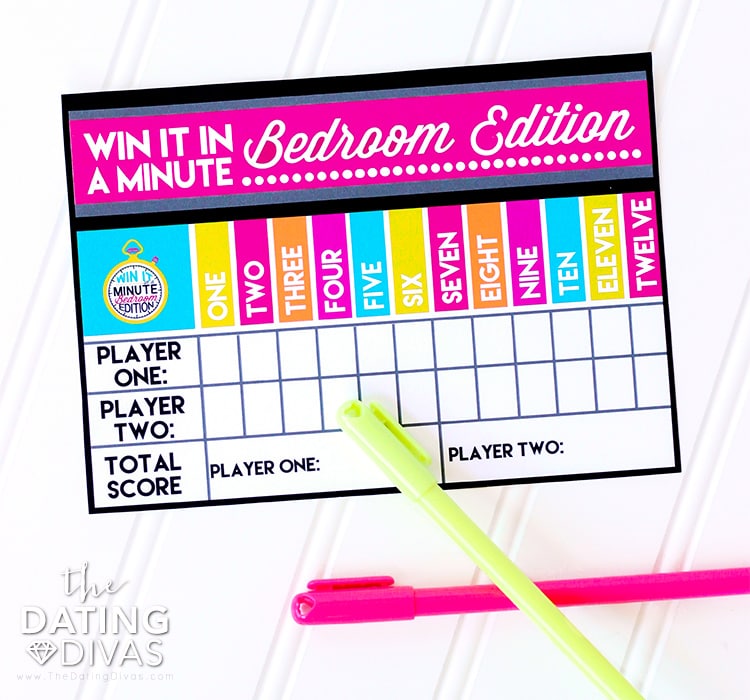 4 Game Night Dates for Your Next At-Home Date Night
Game night is always a great option for a date night-in! Below are some fun and unique date night at-home ideas involving fun GAMES to get things started. We always recommend making a game night extra special with some snacks and music. There will be no short supply of laughter with all of these fun and hilarious games!
25. Heads Up – Spouse Edition – The Heads Up Forehead Game is a hilarious guessing game that requires excellent communication skills to help your spouse guess the card on their forehead. In other words, get ready to laugh your head off! The best part is this is one of those easy-peasy date ideas where you can practically just print and play!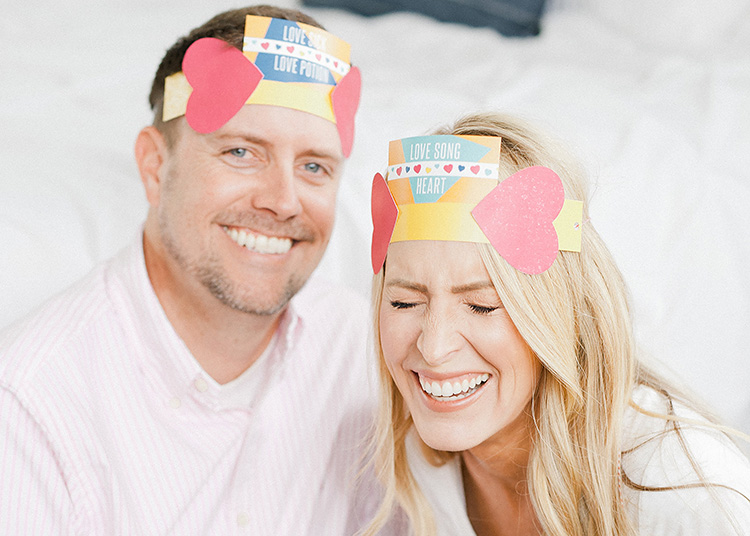 26. Couple's Password – Have you ever seen the game show, Password? Well, even if you haven't, we know you will love it! We've included everything you need to play your very own version of this couple's password game. This date idea can also be turned into a group date if you are looking for some couples date night ideas and want to invite some friends over! Are you ready to start guessing?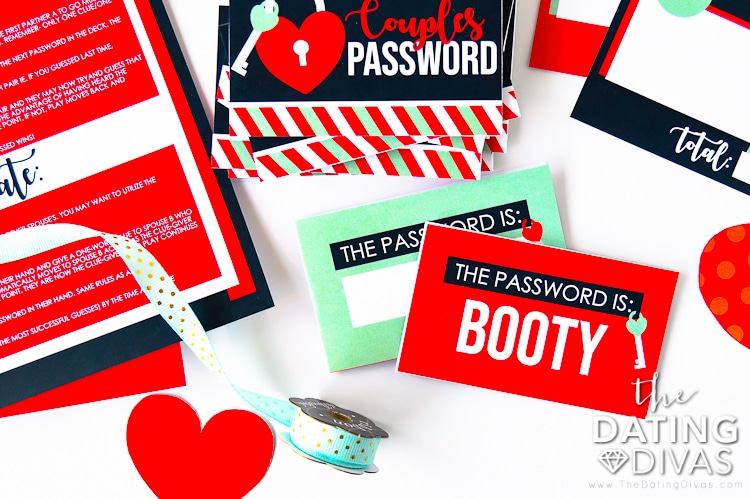 27. The Newlywed Game – Get ready for a night of laughter as you try to guess what your spouse will answer about YOU. This date night is based on the classic television game show and includes 40 unique questions to choose from! In addition, we have the NOT-So-Newlywed version, too. Both would be such fun activities for couples to play during a group date at home!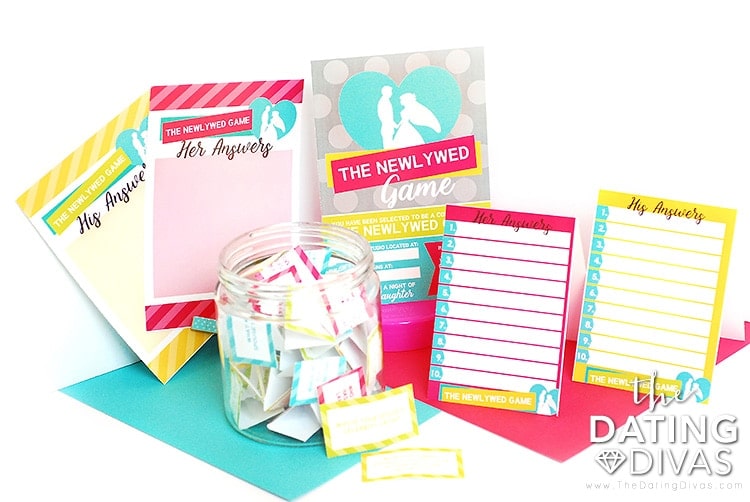 28. The Price is Right Game Date Night – We have created a ready-to-play version of The Price is Right that you can do for a fun date night with your spouse or play it on a group date. And the best part is it involves a field trip to your local Walmart or Target to guess the prices of the listed merchandise. That being said, are you ready to play for a big prize?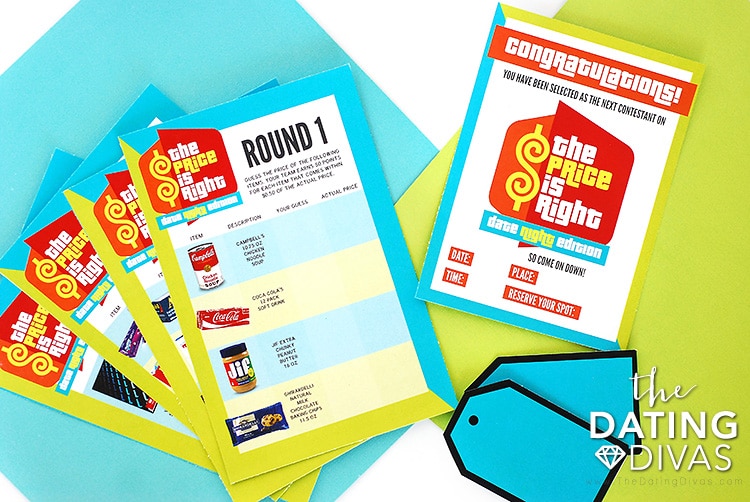 7 Amazing At-Home Dates Involving Food
Date night and food go hand in hand. In fact, all the best date nights include food at some point during the date! Looking for date night ideas at home that also tie in with something delicious? Look no further! This list is as tasty as it is fun. So, let's stop talking and let's start eating…shall we?
29. You've Stolen A Pizza My Heart – What could possibly go wrong on a date night with pizza?! If you're looking for fun and relaxing date night ideas at home, this is hands down a night you'll love! Choose between three pizza-date options for you and your sweetie to enjoy while also playing some fun games of pizza trivia and challenges! Mangia!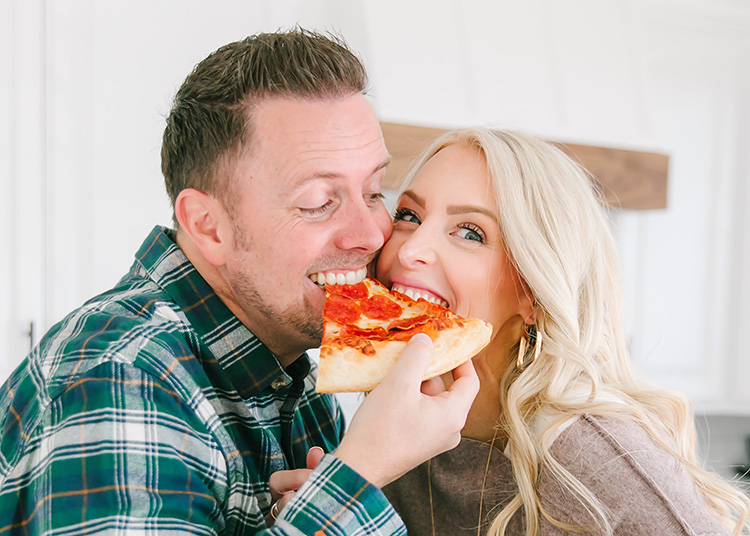 30. Fondue Date Night – Who doesn't love fruit dipped in chocolate?! Fondue is always a good idea in our book. First, melt some chocolate. Then, cut up some fruit and get the fondue party started! This would make for such a romantic evening with your sweetheart!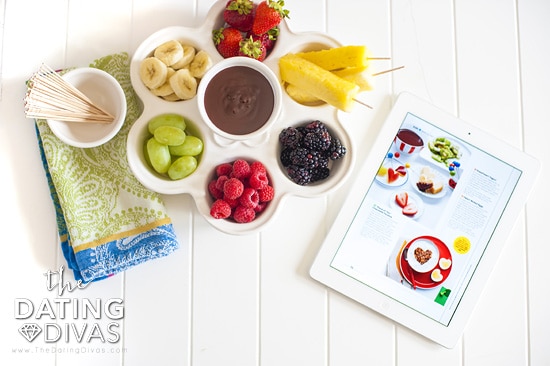 31. Couple's Cafe Dinner Date – If you are already planning on making dinner tonight, which I'm sure you are, then just print these off and turn it into a dinner date night for two! Super easy, right? This is the perfect idea for a last-minute date night and is something you can prepare in no time at all! It's a perfect reminder that a little goes a long way.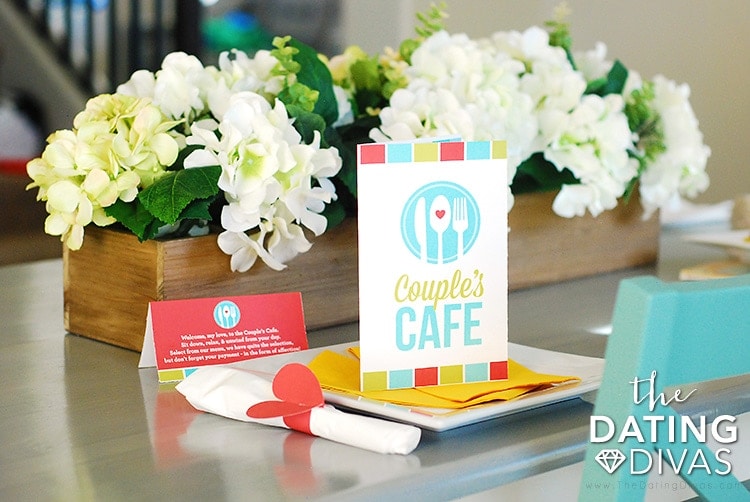 32. Chocolate Tasting Date Night – Did someone say CHOCOLATE? If you and your spouse are chocoholics, as I'm sure you probably are, then this date is for you! First, grab a bunch of gourmet or imported chocolate bars (because not all chocolate is created equal, right? 😉). Then, sit down to taste-test and rank them based on the included categories!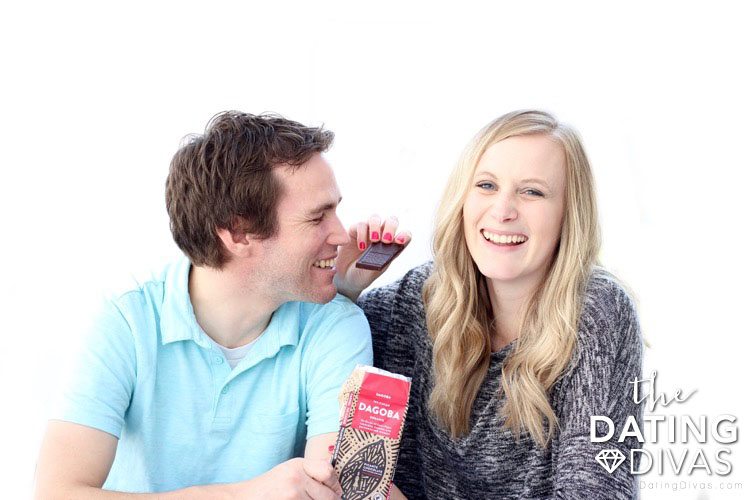 33. Build a Burger BBQ Date Night – Okay, these printables are BBQ-licious! Backyard grilling is a staple summer date night, isn't it?! For this one, let fate decide how you build AND eat your burger! (And don't forget the french fries!). You can also end the evening with a game of Build a S'more, where you use unique toppings to create your masterpiece dessert. YUM!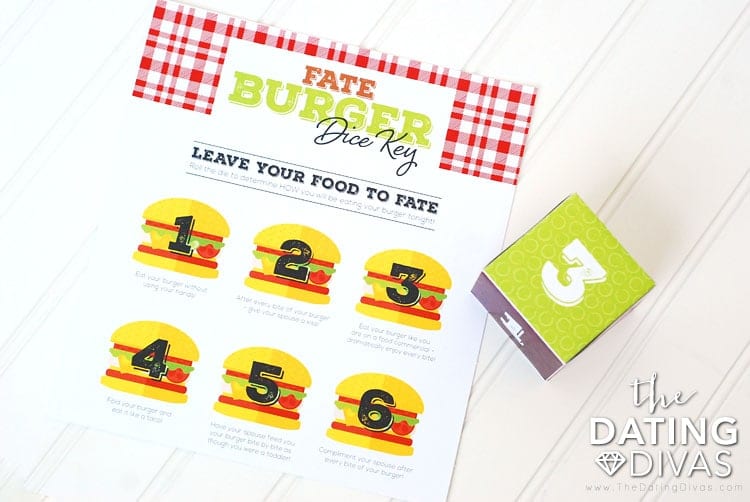 34. Dessert-Off Date Night – Nothing goes together better than dessert and a little competition! Therefore, grab your friends and let the cook-off begin! For this at-home date night, 2 teams will compete in the ultimate bake-off. For better or for worse, it's jam-packed with secret ingredients and special challenges. Don't giggle at the bakers too much…because your turn is next!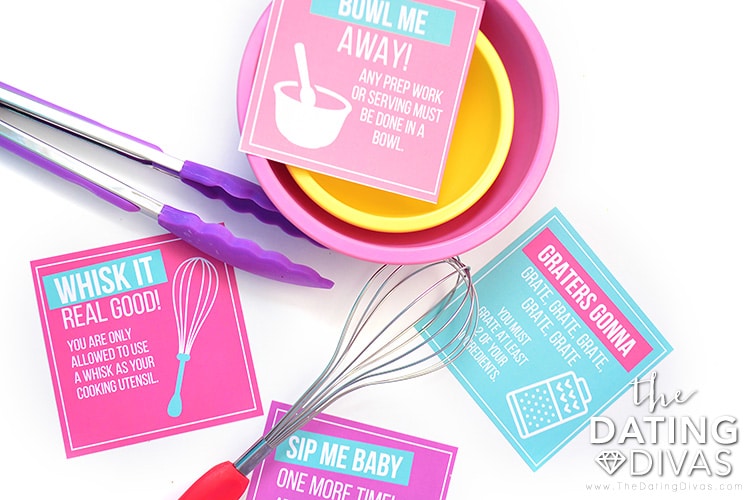 35. Iron Chef Date Night – Turn a secret ingredient into a delicious dish in this fun date inspired by Iron Chef. Here's how it works: the chefs will engage in a timed cook-off to create a dish using a secret ingredient. You can invite your spouse and one of your favorite couple-friends to join you for date night! It'll be a fun evening of creating delicious meals and judging each other to determine the Iron Chef champion!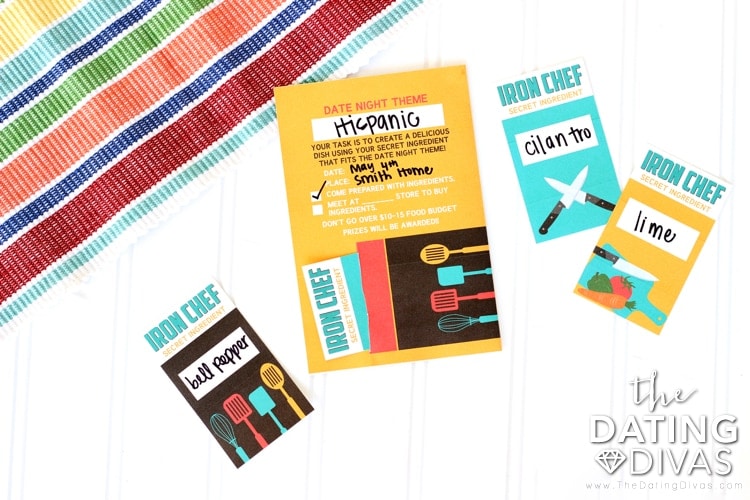 And there you have it! 35 fun and unique at-home date night ideas you can enjoy with your spouse. You know what that means now, don't you? No more excuses for not spending enough quality time with your spouse…starting tonight!
By the way, if the kids (or anything else) are making it hard for you and your spouse to enjoy a date night, check out these Tips for Making Date Night Happen. Then, to make sure that your evening at home goes just right, try these 5 Tips for Making Your Date Night At Home a Success!
Enjoy these at-home date night ideas next! We have even more great ideas for you to try, such as:
And lastly, need more easy & fun date ideas? You'll never have to wonder "What Should We Do For Date Night?" again! We've done ALL the work for you.
GET DONE-FOR-YOU DATES THAT YOU CAN USE STRAIGHT ON YOUR PHONE FOR ONLY $1!
We're talkin' activities, games, invitations, instructions – EVERYTHING you need to have fun while connecting with your sweetie.
Get a new date each month for just $1 per month!