First Date Ideas for Teen Couples
Dating as an adult or as a married couple is difficult enough. But dating as a teenager is a whole different ballgame! Not only are they trying to meet new people and connect with them, but they're trying to have fun at the same time, and it can be super hard to come up with first date ideas!
In addition to the complex dating scene teens are faced with, they also have the added stress of handling the logistics of dating! Maybe they don't have a ton of money to spend on going out, or maybe they don't have a car or a driver's license yet to be able to take their date out.
If this is something you can relate to, don't worry! We have rounded up 50 first date ideas for teens that are ideal for going out, staying in, for the sports lover, the movie buff, and more!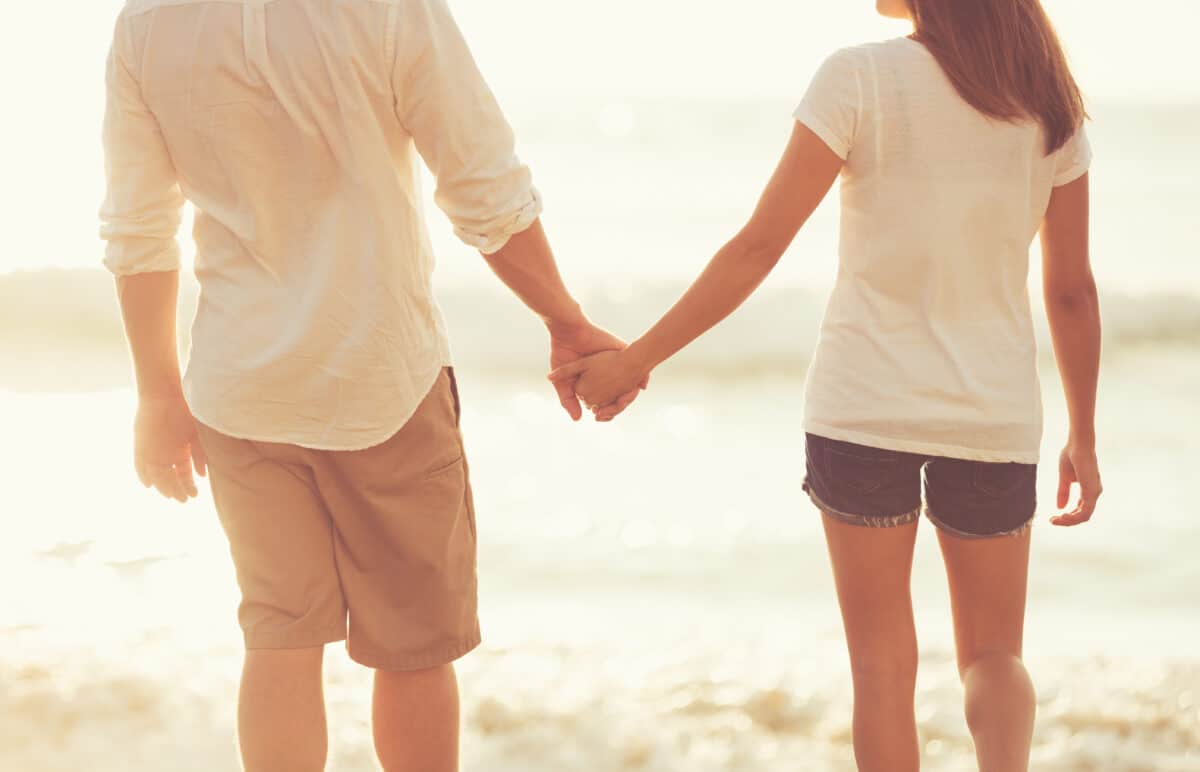 In this list, you'll find…
Table of Contents
Disclaimer: This post contains affiliate links. To learn more about 'em, click here.
6 Sports-Themed Date Ideas
These sports-themed dates for teens will bring lots of laughs, smiles, and plenty of good competition, from bowling to flag football, kickball, and more. These are perfect for the active teens who maybe didn't get enough energy out at soccer practice!
1. Bowling Date Night – A bowling alley is a classic place for a night of fun. Bowling is a game that offers a challenge on its own, but sometimes it is fun to shake things up a bit. Try out these FREE and fun bowling games that provide a unique twist to the classic game. This idea comes with four crazy and awesome bowling games and includes printables for you to try out the next time you head to the alley.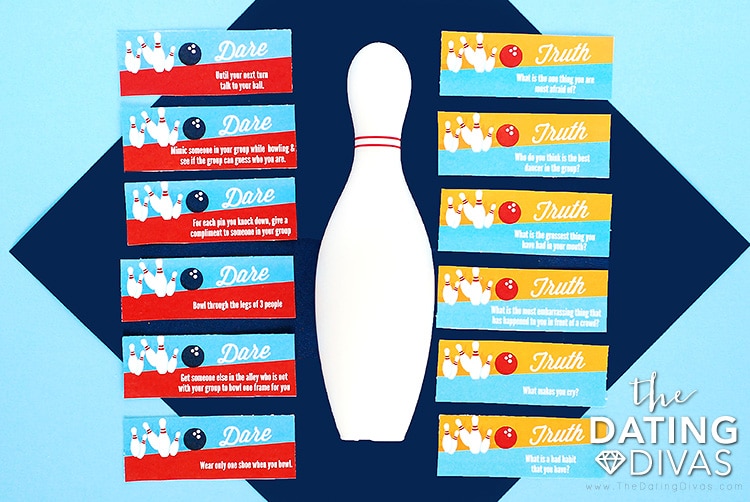 2. Mini-Golf Date Night – Playing a round of mini-golf is a classic date night that any couple would enjoy! And no matter what your golf skill level is, an evening at the local course is fun and challenging. This specific mini-golf date is filled with unique mini-golf challenge ideas, silly twists, and memorable moments.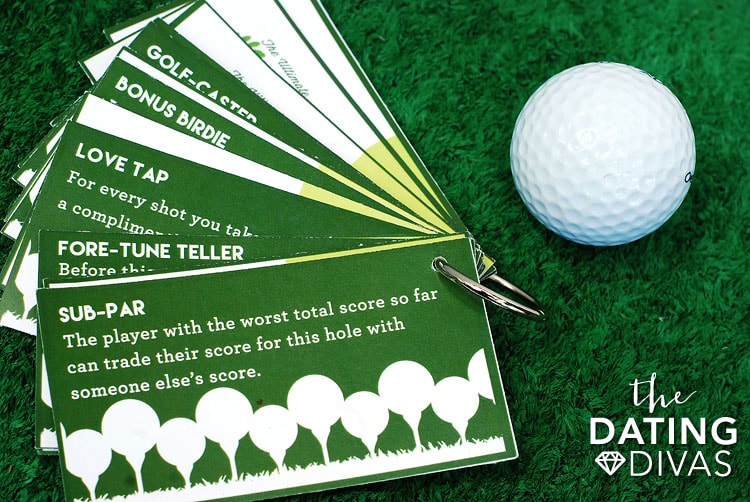 3. Frisbee Golf Date Night – For date night this week, how about trying something outdoors and active?! Plan a frisbee golf date, but with a twist! These printables have everything you will need… except for the frisbee and "holes"! It is a perfect low-key, low-prep date that will get your hearts pumping. So get ready to have a new stand-by for date night!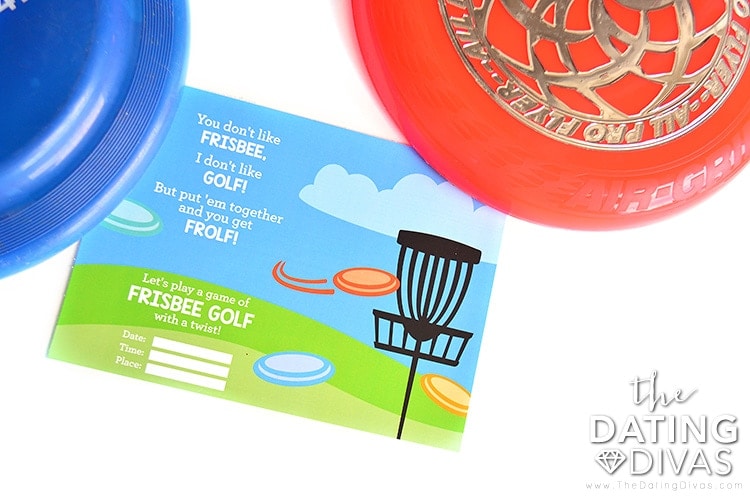 4. Kickball Group Date – If you haven't played a kickball game since your elementary school days, don't worry! This epic kickballgame has everything planned and done for you to enjoy the game as much as your friends will! Unlike the most common group dates, such as heading to dinner and a movie, this fun group activity will have your friend group talking about it for years to come!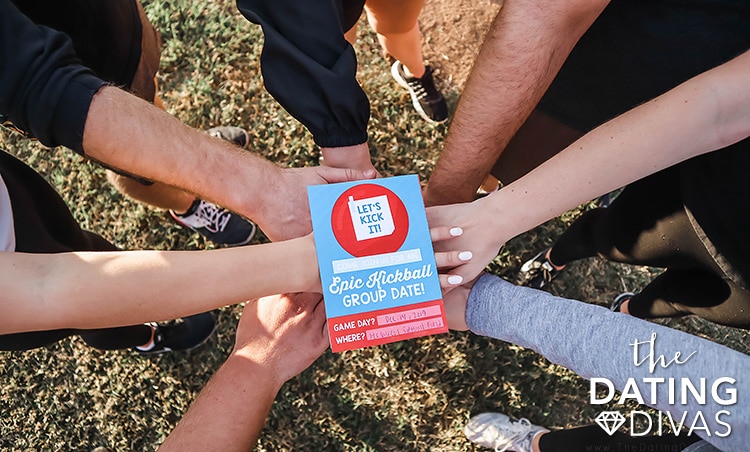 5. March Madness Basketball Date – Calling all basketball fans! If you're interested in watching a big game from home, make a date out of it! This basketball-themed date idea includes some awesome games that you can pull out during halftime and even an at-home Kiss Cam. It's easy, budget-friendly, and so much fun!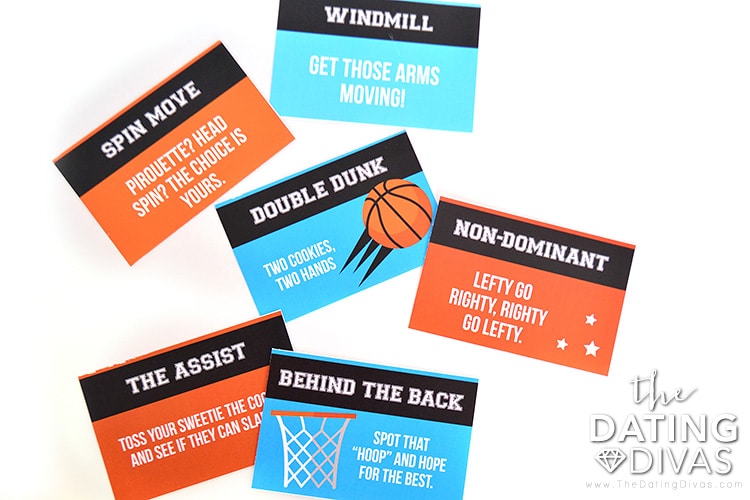 6. Flag Football Game – This completely done-for-you outdoor activity is so easy to prep and so fun to play for teens. Even athletic novices will be over the moon about this idea as it includes all the rules and teaches you how to play flag football. So say goodbye to boring afternoons and hello to outdoor fun time with you and your other couple friends.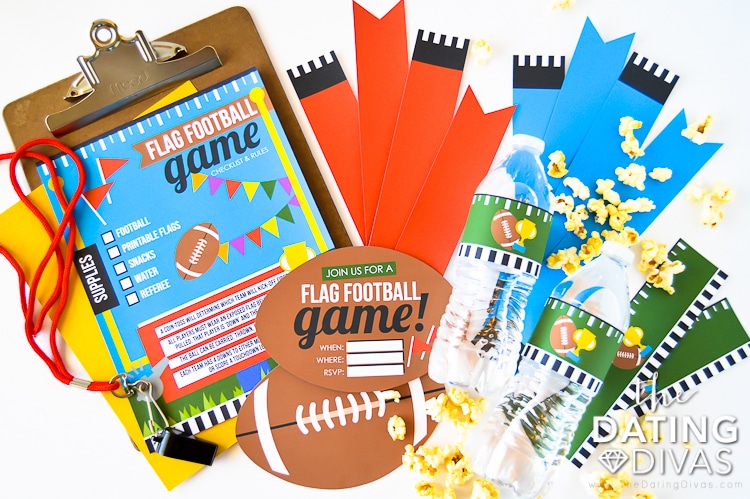 12 Out of the House Date Ideas for Teens
Looking to get out of the house for a date night? These unique, out-of-the-house date ideas for teens will be something you look forward to all week long. You can choose something to do with a group of friends or opt to go out with just your significant other!
7. Amazing Race Game – Calling all Amazing Race fans! This Amazing Race game has it all: a 16-piece party pack of adventure, challenge, and teamwork – the perfect recipe for a great date night. This is everything you need to host your own version of The Amazing Race. The pack includes twelve unique Amazing Race challenges that can work for any type of group gathering and be played in any hometown!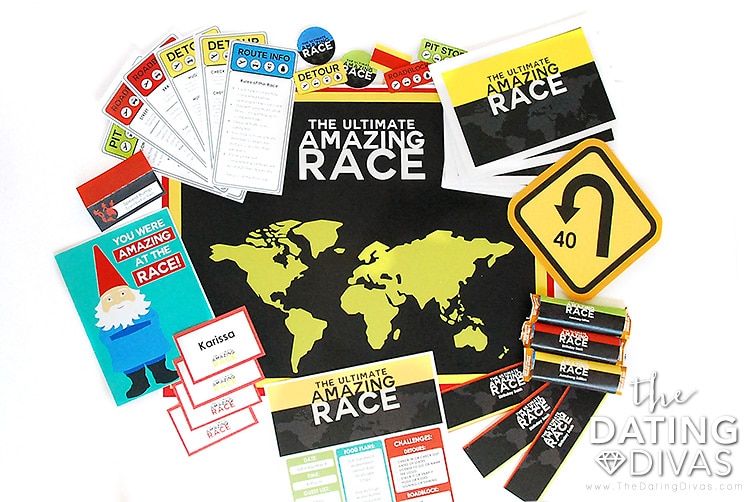 8. Thrift Shop Challenge – There is nothing better than some amazing thrift store finds! And this one-of-a-kind thrift store-themed challenge is about taking the concept of fun date ideas to a whole new level. This unique thrift shop adventure includes invites, challenges, VIP Shopper cards, and more. Perfect for teens!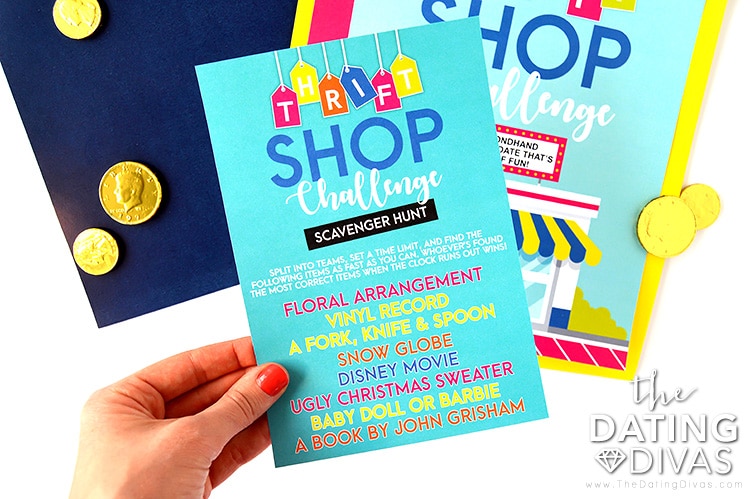 9. Bookstore Date Night – One of our favorite fun date ideas for teenage couples, is this cute bookstore date night. It checks all the boxes! So head to a local bookstore with your date, and enjoy this super-cool scavenger hunt. You can even cozy up in a little nook after you have completed the hunt!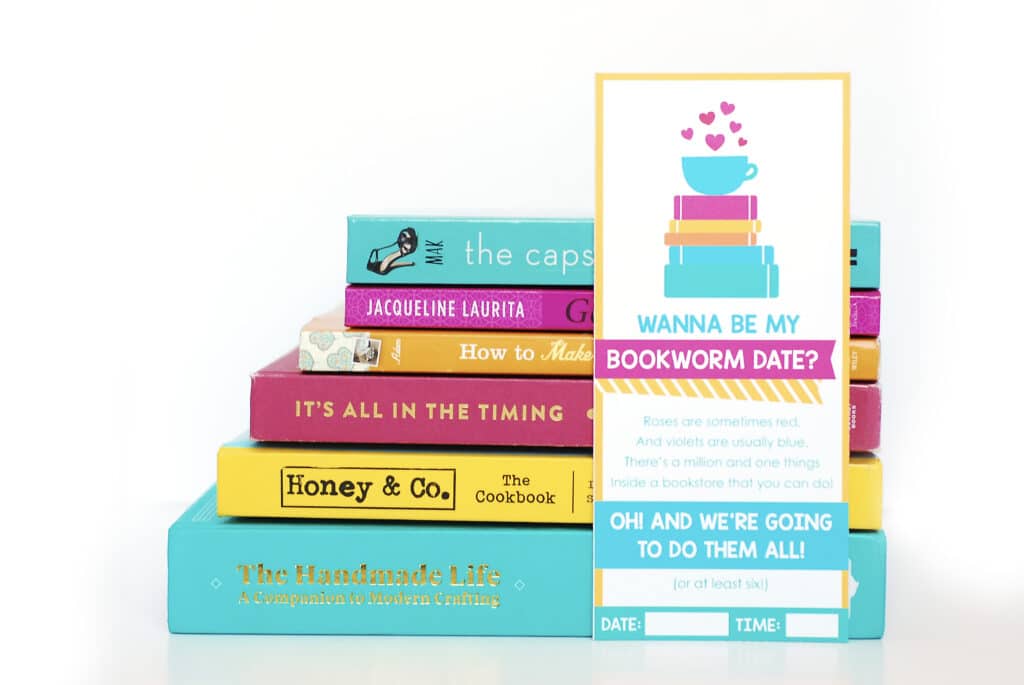 10. Library Date Night – Check this out – a date night idea that is completely free and incredibly fun! Grab your library card, your date, and these awesome printables. You'll have a fun date night (or two!) that will be one for the books! More than just searching the shelves for unique books, this date night includes hilarious tasks AND dares for you both to complete.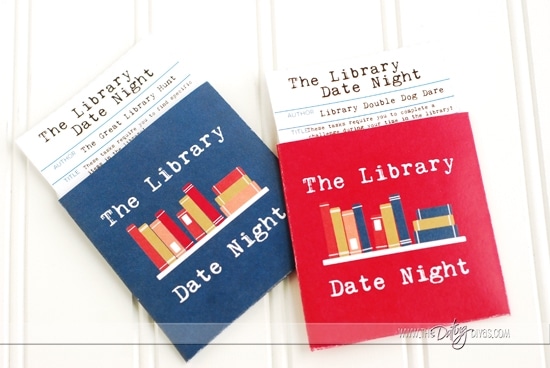 11. Selfie Scavenger Hunt – This creative date night is low-pressure and so much fun! Go on a selfie date night scavenger hunt with another couple and see who can get the most off the list! These beautiful invites, list, and extra treat printables will help you have an epic date night.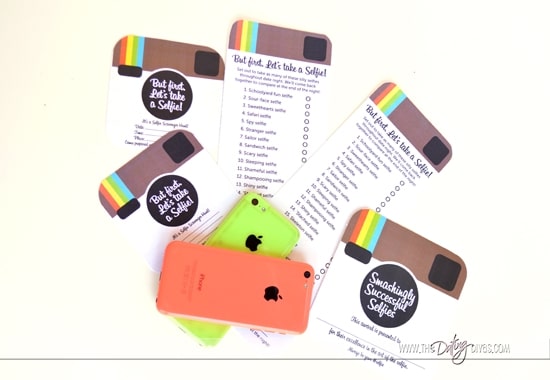 12. Mall Scavenger Hunt – This mall scavenger hunt can be done as a couple date or with a group of your friends! It's also fun, creative, AND frugal! A win-win-win! It includes four different hunts, so the possibilities are endless. Just grab your date and a phone to take pictures, and enjoy running around the local mall.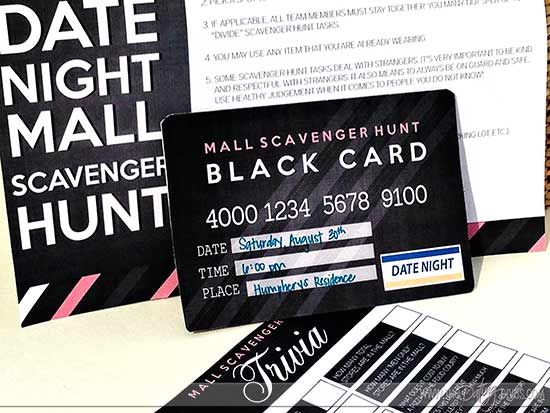 13. The Price is Right – The classic television show "The Price is Right" game is still going strong for a reason! For years, the thrill of guessing prices and winning cool prizes has thrilled audiences. You can whip up this ready-to-play version for a fun date night with friends.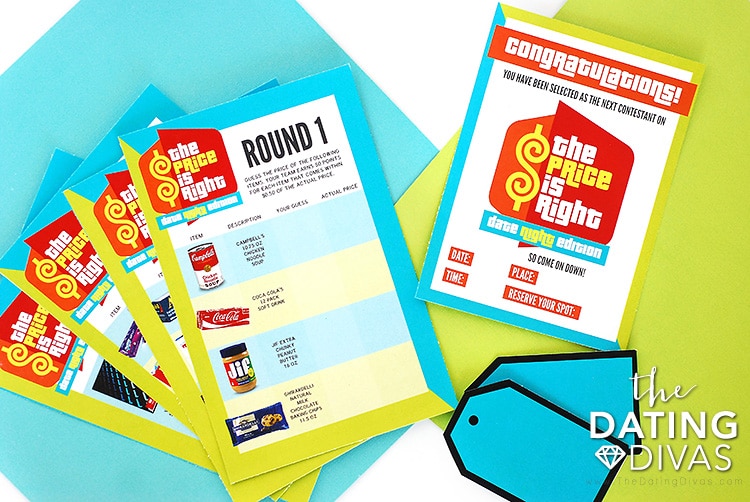 14. Farmer's Market Date – A Farmer's Market date night is the perfect way to spend a Saturday in the summer, don't you think? Sunshine, some fresh produce, a fun challenge, and your crush. Use the Farmer's Market Challenge printable to have a little competition with your date and get educated about the workings of the Farmer's Market.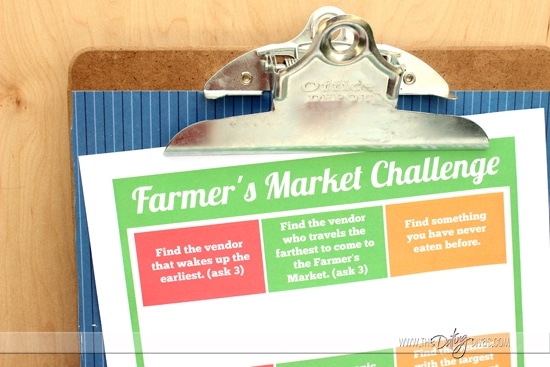 15. Competition at the Park Date – Take advantage of the good weather with your significant other and get a little vitamin D while making some seriously fun memories! The park is the perfect place to unwind and connect. Add in a few challenging tasks to bring out your competitive side, some funny tasks to make you laugh, and a thoughtful task or two to bring out the romance. With this, you have the perfect date!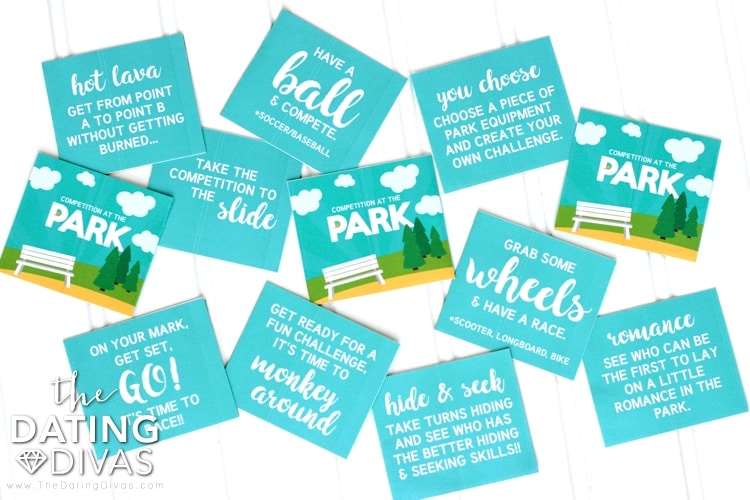 16. Progressive Drive-Thru Date – There is nothing quicker than a fast-food drive-thru – especially for a quick and cheap date night! For all of you busy teens out there, this is a fast, free, and totally fun date night that takes drive-thru dining to the next level. In true Progressive Dinner fashion, you'll be choosing different locations/restaurants for different meal items.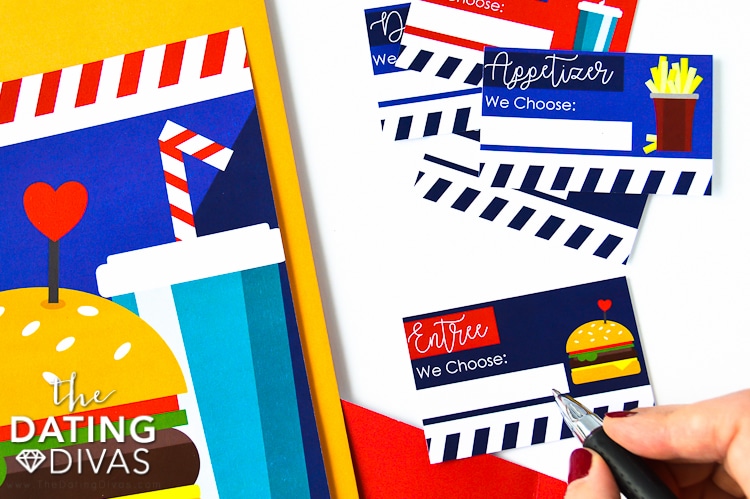 17. Sidewalk Chalk Date – It's time to put your sidewalk chalk talents to work with this date idea! Start by prepping the popsicle invite and attaching it to a popsicle stick and a box of chalk. Then, you and your significant other can complete an epic chalk contest, some chalk art activities, and even a chalk act of service!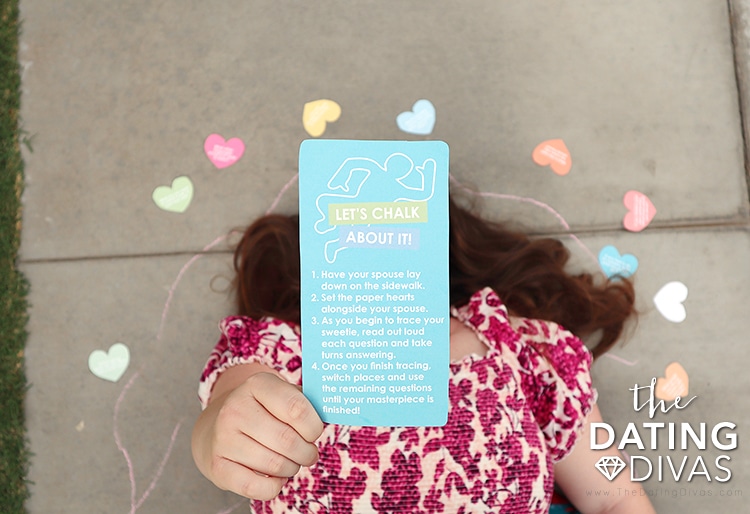 18. Beach Date – Are you craving summer fun and relaxation? The beach is the perfect place to kick back and relax with your toes in the sand, the calming sound of the waves hitting the shore, and some fun in the summer sun! This beach date includes bucket lists, activities, memory jar gift tags, and photo album printables!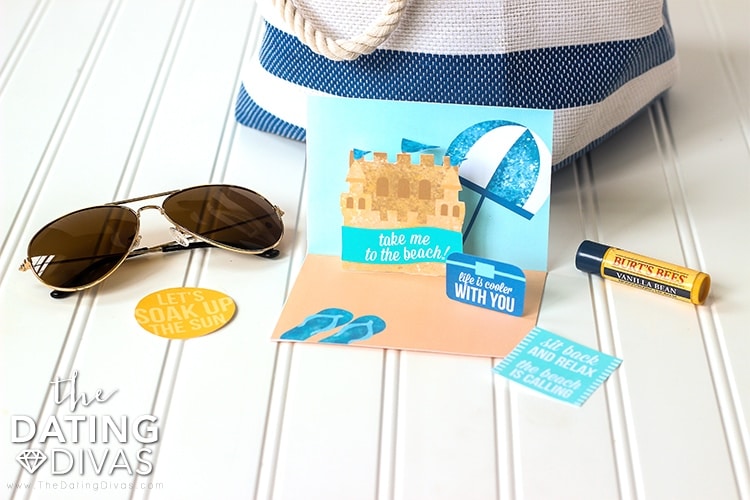 20 Stay at Home Teen Date Ideas
If staying in is on the agenda, these stay-at-home dates for teens will be a hit! These at-home date nights are cheap, easy to prep, and super unique! You are guaranteed to have an amazing time with your significant other…even if you're stuck at home this Friday night.
19. Minute to Win It Games – Are you ready for a fast-paced group date like never before? This one-of-a-kind game night features five easy Minute to Win It games. They're simple, fun, and loved by people of all ages. Plus, each Minute to Win It challenge uses supplies you probably already have around the house. Double win!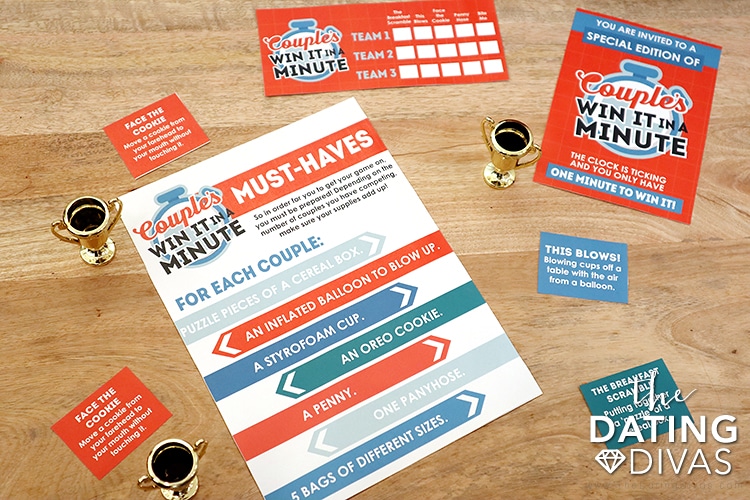 20. Game Night Group Date – Playing games is a popular group date night for a good reason! Getting together with your favorite friends to play some totally fun games makes for a great night! Just invite a few friends over and have everyone bring their favorite game to play! It doesn't require much preparation on your part, and a little friendly competition is always fun!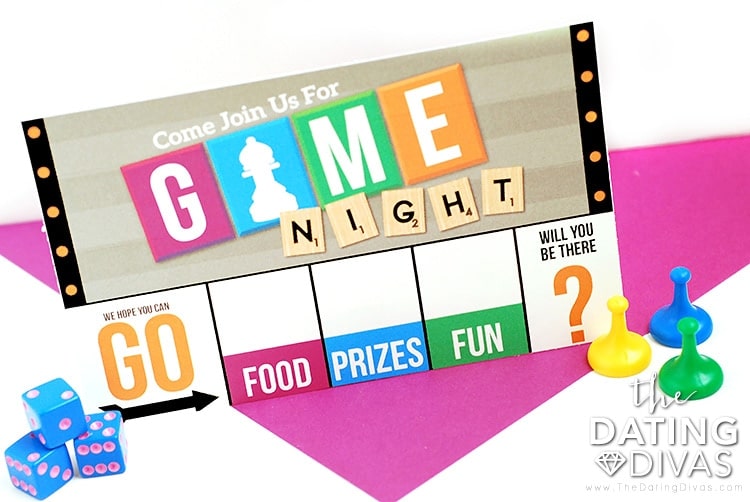 21. Lip Syncing Date – It's time to put your own lip-syncing skills on display on this super fun and hilarious date night! Get a group of friends together, or grab your date and get ready to put those lips to work! Even if you're timid about getting up and showing off your lip-syncing skills, these printables will convince you to do this date!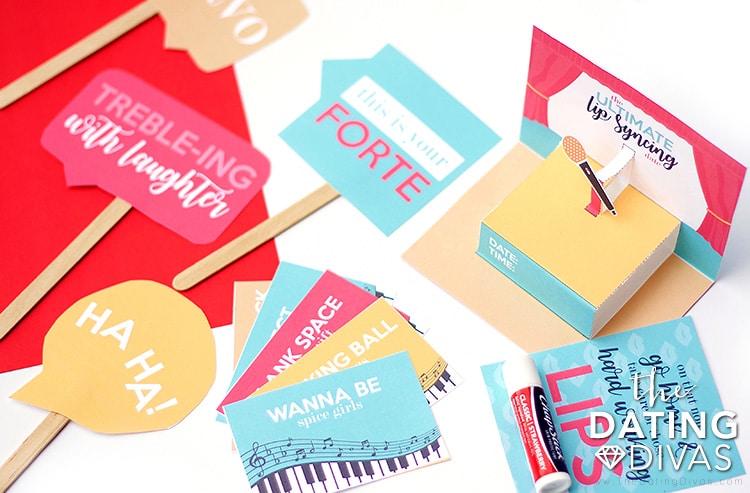 22. Password Couples Game – Get ready… to get guessing! If you love group dates and the original Password game show, you're going to flip over this couples game night! Complete with printable passwords, scorecards, invitation, and a game guide, this password game show will be a hit! There is even a single date version so you and your crush can get your guess at any time you want.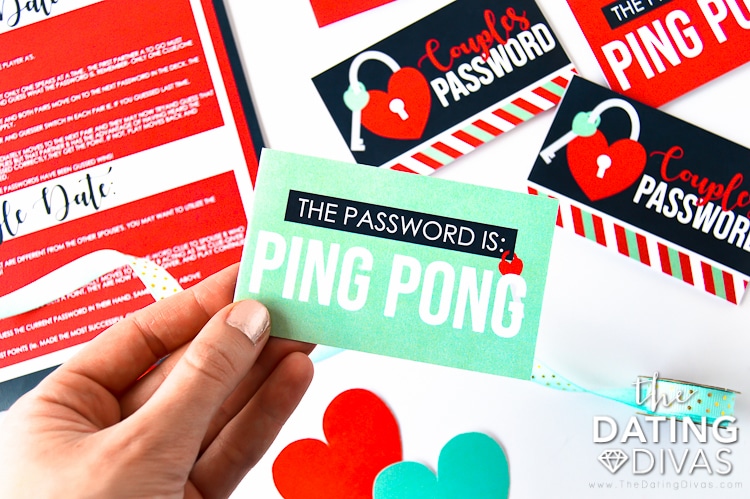 23. Couples Cranium – Couple's Cranium is a fun board game perfect for an easy date night at home. The journey of falling in love is memorable and full of fun, laughter, and challenges. And this is exactly what you will find as you race from start to finish on the Couple's Cranium game board! It's also one of those super easy date nights where you can print, prep, and play!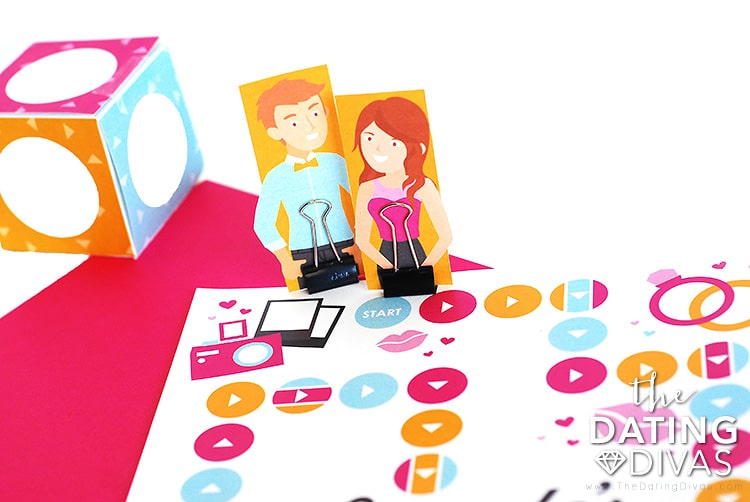 24. Tie Dye Date Night – Are you ready to get GROOVY?! This Tie Dye date night is a brilliant idea for a date and the complete opposite of your usual dinner and a movie! This flashback date night is also gorgeous with its bright and fun printables. In addition, there are recipes, instructions, and a fun bucket list that you and your date can personalize to fit your specific needs!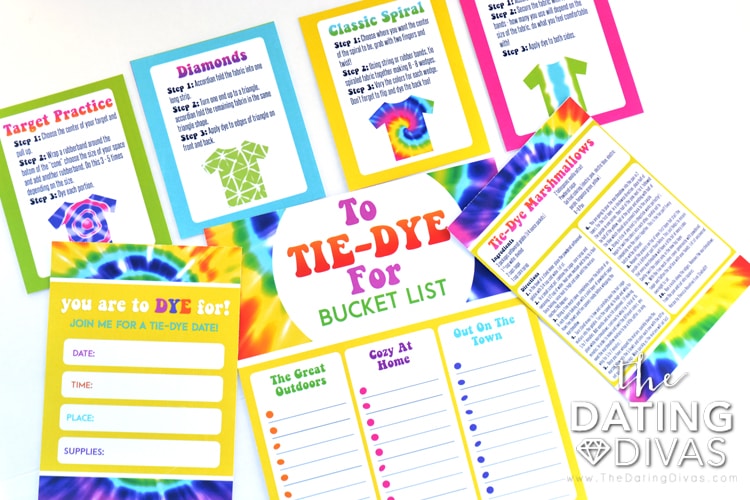 25. Nerf Gun Games – It's time to get your Nerf guns out for an epic Nerf gun war! These challenges are designed for everyone to have fun! And let's be real, who doesn't love a little friendly competition?! So invite your favorite couple of friends to join you and see who has the best aim in these three unique and clever Nerf War challenges.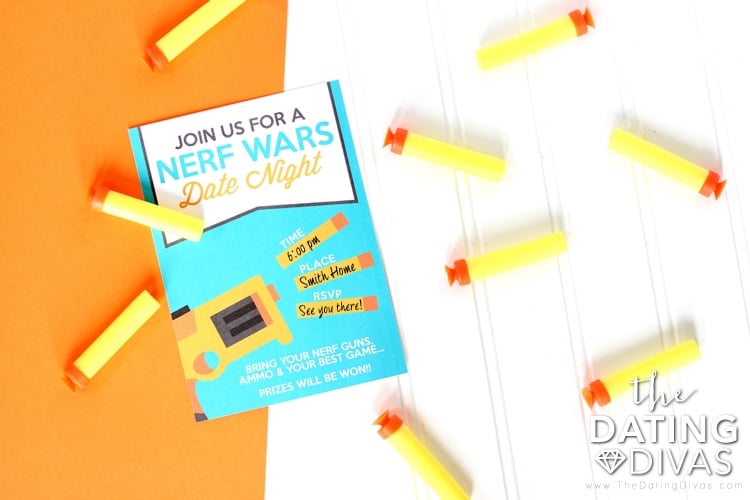 26. YouTube Date Night – Stuck at home and done every "stay at home date" you can think of!? This is one of the best stay-at-home date night ideas for teenagers using YOUTUBE! It can be done at home, but it is free, easy to prep, relaxing, and super fun! So invite your significant other to join you for Youtube challenges and scavenger hunts for the ultimate at-home date night.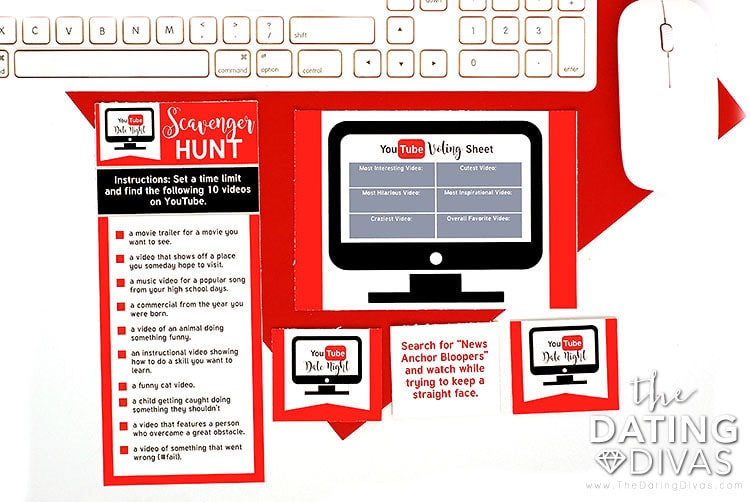 27. Card Game Date Night – This HUGE list of 2 player card games is the most epic you'll ever find! All you need is a deck of cards! There are easy card games, popular 2-player card games, and lots more! To help you with your game-playing experience, you can click on the game's name for instructions on how to play each one!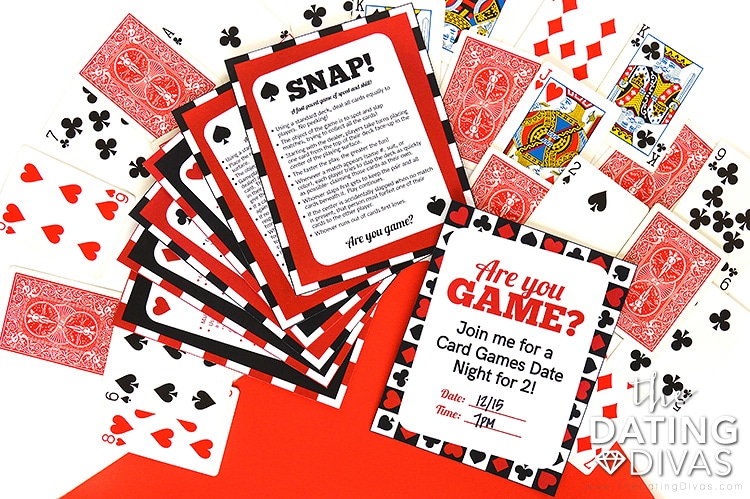 28. Battle of the Sexes Group Game – Get your friends together for this easy DIY Battle of the Sexes game. Pit the boys against the girls, and see who knows more about the opposite sex! This date includes the Battle of the Sexes board game rules and a bunch of other helpful Battle of the Sexes party ideas. You may have heard of the Battle of the Sexes board game, but this DIY version allows you to make your own.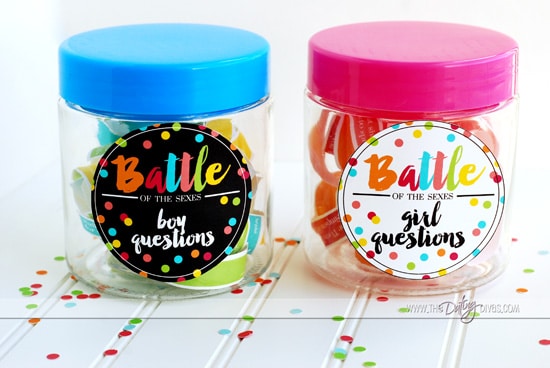 29. Truth or Dare Jenga Group Date – How sturdy is your friend group? Add some truth or dare Jenga in to your weekly plans, and you have yourself the funniest couples date night of all time! This truth or dare couples date night idea is a TOTAL blast! These Jenga printables are beautiful and would be fun to create and assemble.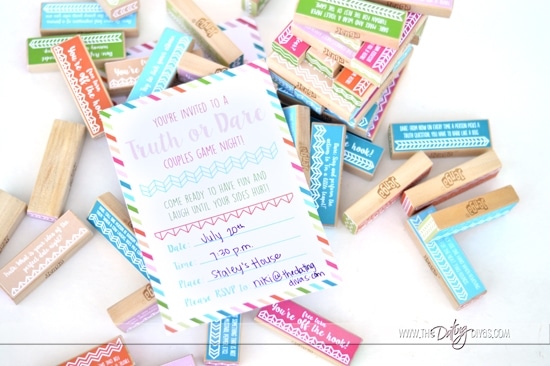 30. The Date Night Show – Get ready to laugh. All. Night. Long. Seriously, this game night is one you're not going to want to miss out on. So invite a few of your most hilarious friends over for a game night that you'll want to replay repeatedly. This date idea includes five of the best games from The Tonight Show with a bit of "diva" twist. The results? The Date Night Show!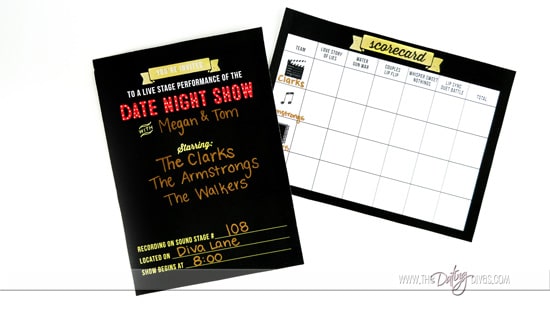 31. Splash Party Group Date – What better way to celebrate summer than a group date Splash Party? All of the backyard water games you can think of are accompanied by DARLING free printables. Just grab some water balloons, water guns, pool noodles, and sponges for an epic afternoon of fun!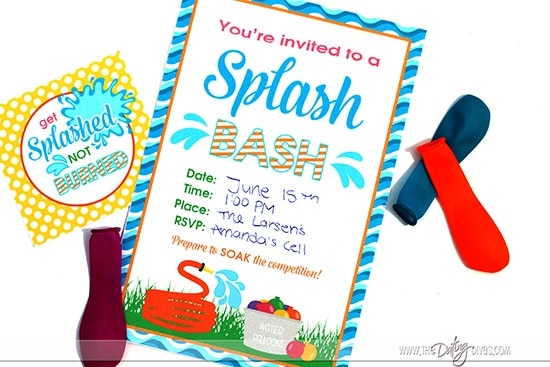 32. After-Dark Scavenger Hunt – Scavenger hunts are super fun on their own but add the challenge of a nighttime hunt, and you have yourself an evening of fun! For this After-Dark Scavenger Hunt, there have three unique scavenger hunts included – each with its own challenge and task!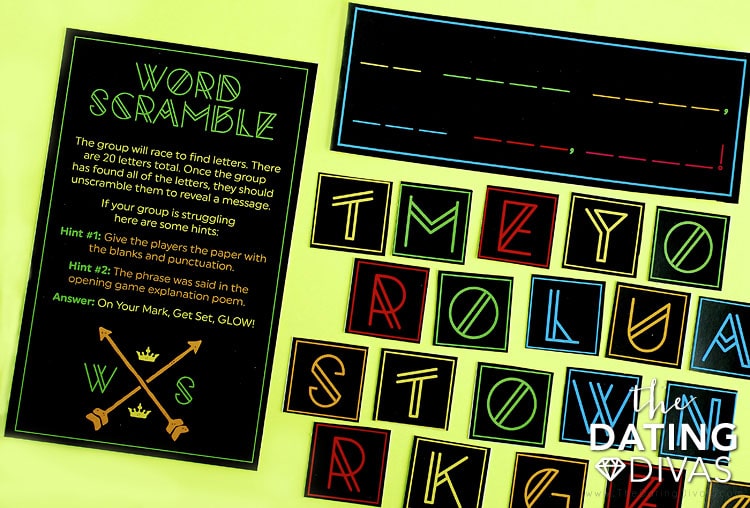 33. Bonfire Group Date – Attention! This is not a fire drill! This fun group date idea for hosting an epic bonfire would be perfect for any summer night! The free printables include a digital invite, two activities, decorations, and even instructions on how to start a bonfire! With everything prepped and ready for you, what s'more could you ask for?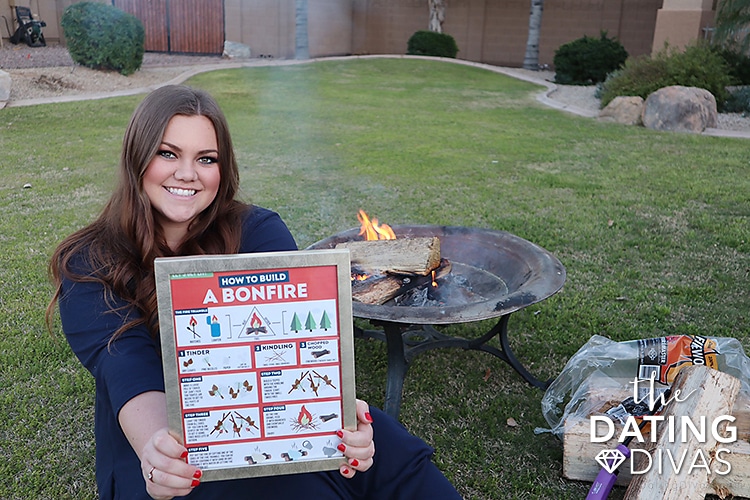 34. Win It In a Minute: Water Edition – If you can't wait to get in the water, this date idea includes the absolutely perfect set of summer water games. These water party games are guaranteed to help you beat the heat. These ideas are so universally fun. You could even do them as a couples date or with a group of friends!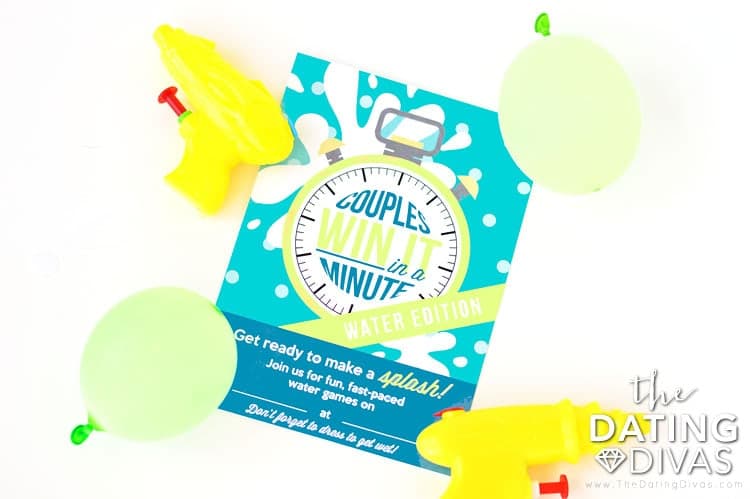 35. Hug Your Hound Date Day – Calling all dog lovers! This super cute date idea includes several activities to create the perfect date night where your pooch can join in! There's doggy trivia, pup-approved treat recipes, printable quotes, and lots more activities you can participate in together!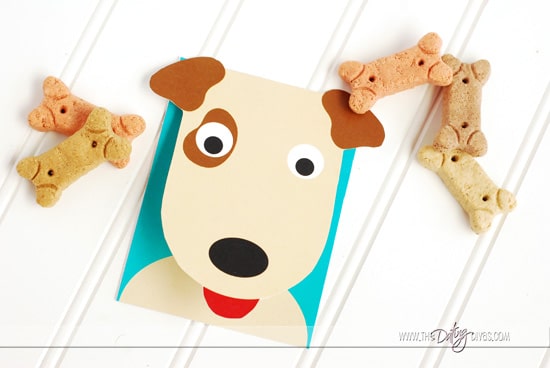 36. This or That Date Game – I think everyone can agree that asking "This or That" questions can make for a good time. So why not break out some questions for an easy and free date night with your crush? These This or That questions will get you talking, sharing funny experiences, and flirting — Total win for a date night, right?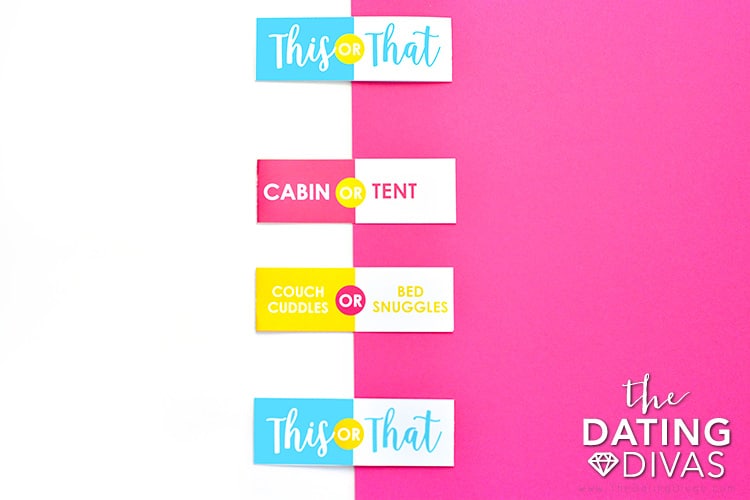 37. Comedy Date Night – Channel your inner comedian for a night full of fun and laughter! This comedy date night is the perfect way to let loose and have some fun! This comedy date night includes six fun activities… you can pick and choose which ones to use or use all 6 to make your date night the best one ever!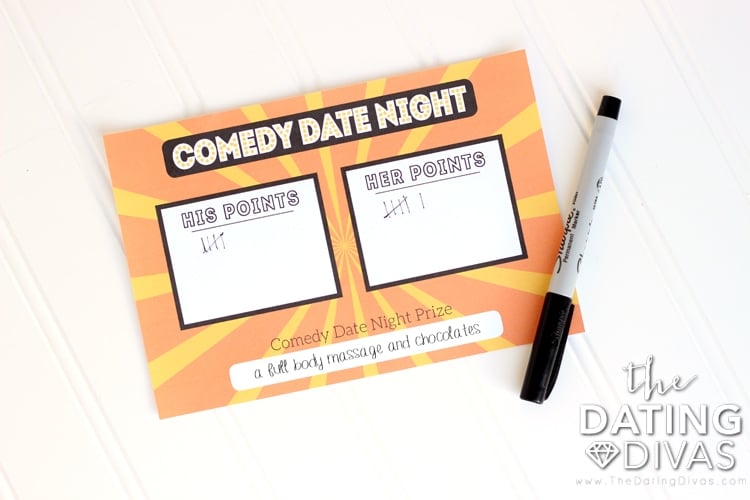 38. Christmas Minute to Win It – Christmas isn't really Christmas without friends gathering together to enjoy fun and Christmas games! These holiday-themed Minute to Win It games would make for the best group date night. They are quick and easy to put together, and they are usually pretty funny to watch!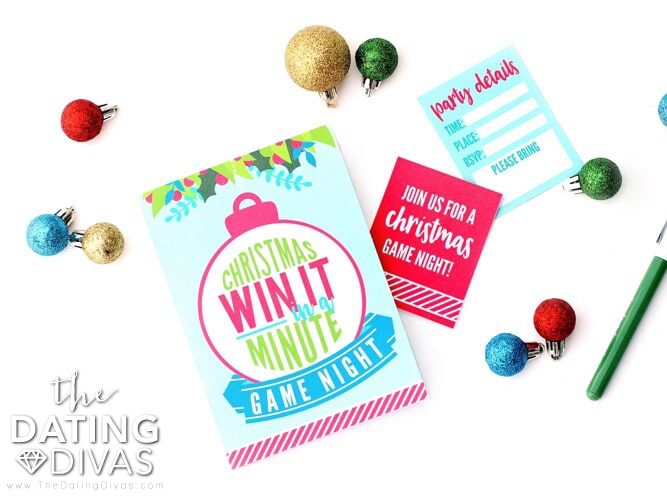 7 Food-Themed Date Ideas
If teens had their own love language, it would probably be food, right?! These food-themed date ideas for teens are sure to be the ultimate date night. We're talking burgers, s'mores, cookies, and even food trucks!
39. Build a Burger Date – Are you ready for a group date night that is easy, fun and delicious? This group date night BBQ is exactly that! And for this group date night BBQ, there is an added a twist. This BBQ will have you leaving the flavor of your burger to fate!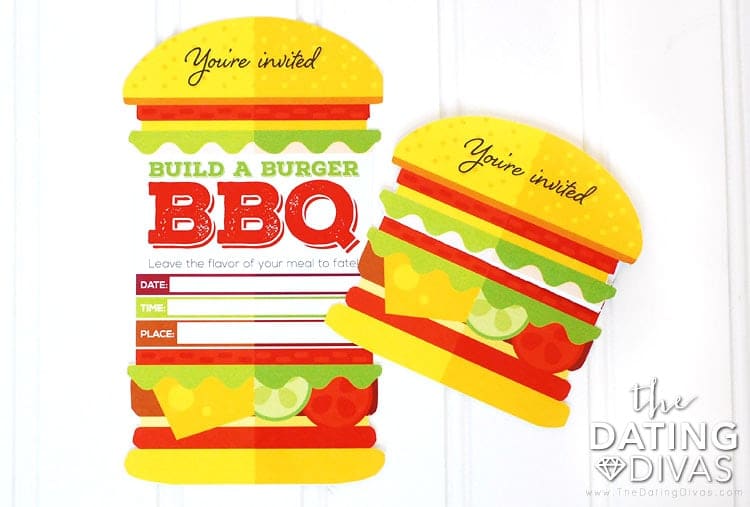 40. Iron Chef Date Night – Any food network fans out there? This is the perfect date for you! Add in the Iron Chef challenge and another couple to make it a double date, and you have the perfect date night! Plus, after you cook, you get to enjoy some delicious food and fabulous company. So now go grab your aprons and get ready for a good time!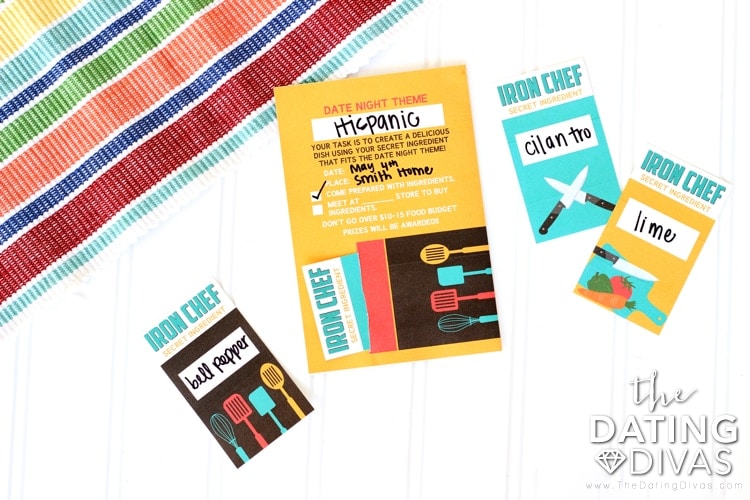 41. Food Truck Date Night – There's just something so great about dinner (or dessert!) served from a brightly painted truck. Maybe it's the fact that you have to hunt it down, or maybe it's just an out-of-the-box way to get your grub, but who doesn't LOVE food trucks?! So track down the food trucks in your town with a group of friends, or just you and your date and get ready for a fun twist on a traditional dinner out!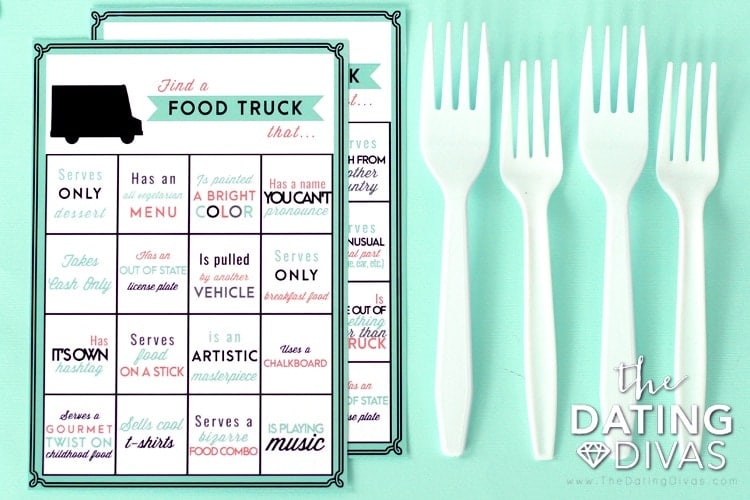 42. Chocolate Tasting Date Night – We've all heard of wine and cheese tastings, but how about a chocolate party where the main event is a chocolate tasting? This date is perfect for either you and your crush or for a group of your friends! Your mission is to discover all the truffle-y deliciousness that chocolate has to offer. Of course, this date has all the chocolate party ideas you could need!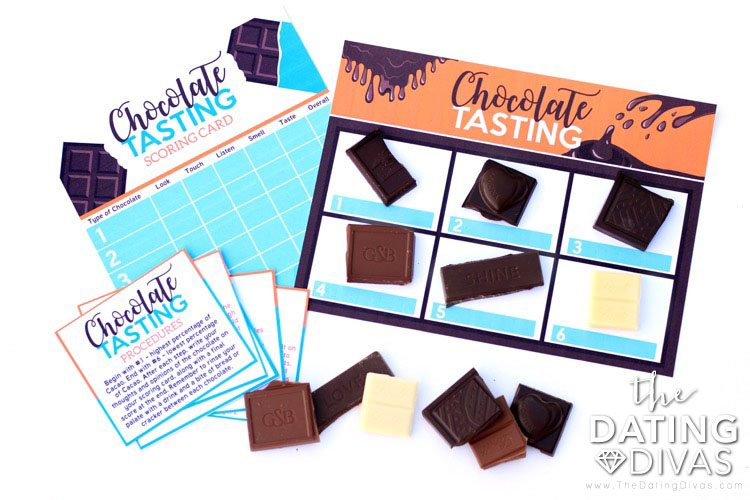 43. Dessert-Off Date Night – Dessert is always a good idea! So, a dessert-themed teen date night is sure to be a hit! Mix in a little competition and you've got yourself a dessert cooking competition date night, my friends. So, grab your significant other, a few friends (they'll need to bring a dates as well) and get ready to have a hilarious, but hopefully decadent, dessert competition date night full of secret ingredients and special challenges.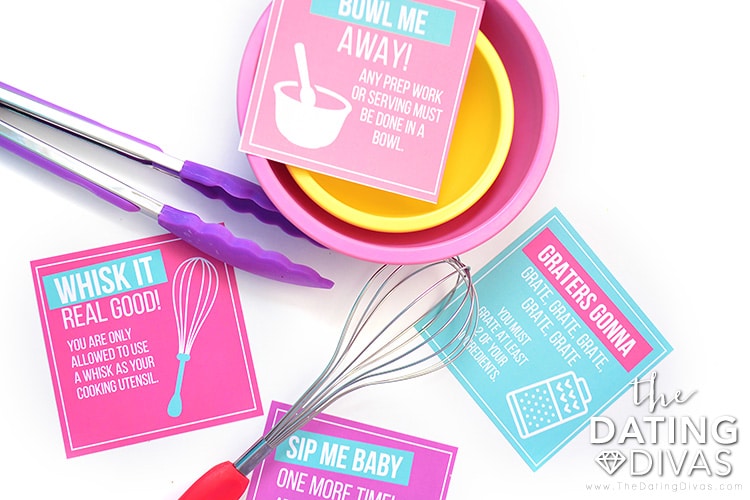 44. S'mores Bar Date Night – Traditional s'mores are a delicious treat in and of themselves, but pair this dessert with this fun date night idea, and you've got an evening of tasty treats AND fun ahead! This s'mores bar date night encourages you to break out of the traditional mold and get creative. The different combinations will allow you to design a delectable dessert that will make you want, well, s'more!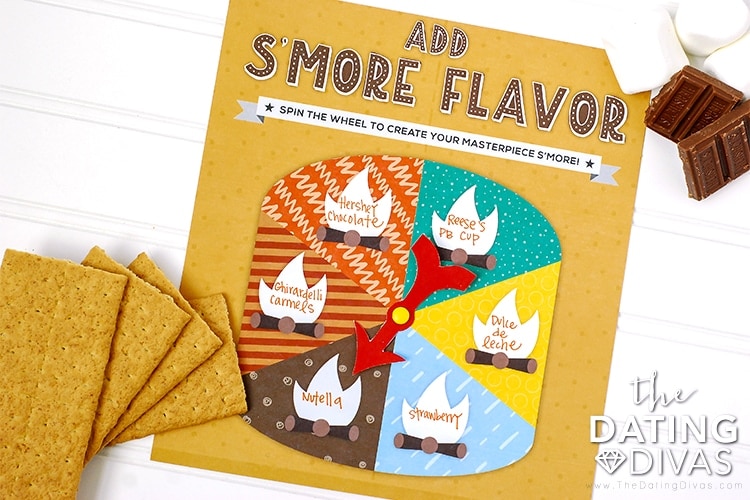 45. Chocolate Chip Cookie Cups Date – Whether you're a cookie lover or an ice cream fanatic, you are definitely going to be drooling over this dessert date idea! Spend the evening whipping up some homemade cookie cup sundaes, completing cookie cup challenges and placemat activities, and indulging in a super yummy treat!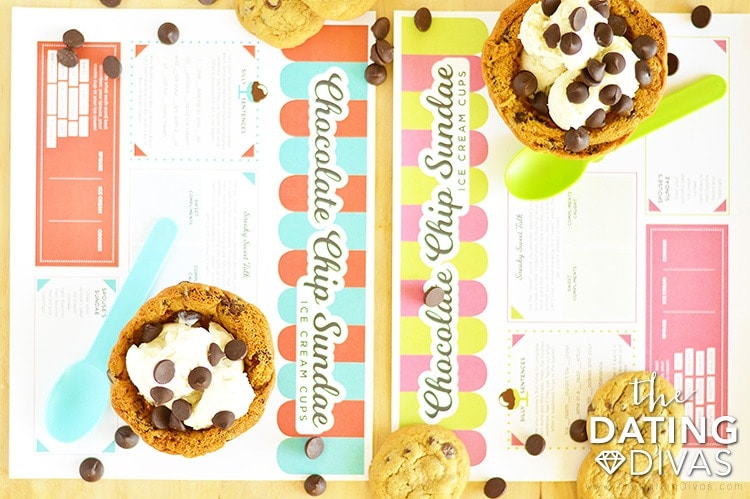 5 Movie Date Ideas
Movie nights…the epitome of date night! There is nothing more traditional than a classic movie date night, am I right?! Choose between one of your favorite movies below and add a bit of pizazz to your next date night!
46. Harry Potter Movie Marathon – There are few, if any things, better than a Harry Potter marathon with all of your favorite friends! This fabulous Harry Potter date night is jam-packed with photo booth props, an invitation, and even an original charades game!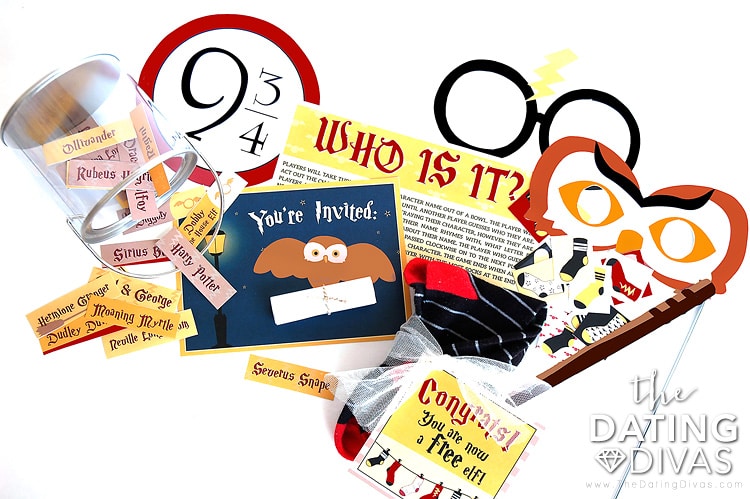 47. Superhero Movie Marathon – Hollywood is going all out with superhero action films lately, from Marvel to DC Comics, and we want to see them all. There are so many movies out there to see that it makes for a perfect date night! So cuddle up, select your favorite series of superhero films, and settle in for a super fun movie marathon! This date has everything you need to turn movie night into something special and interactive!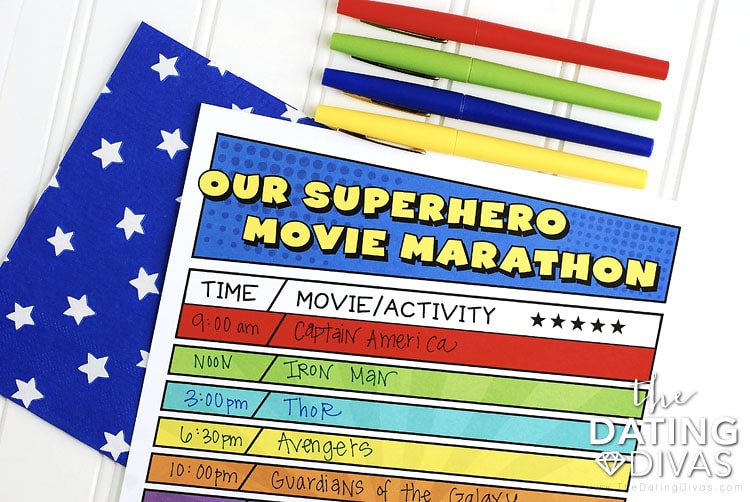 48. Scary Movie Bingo – In this version of BINGO, you get to cover up spaces on your board when you notice cliches that appear in most scary movies. Halloween is the perfect time for this fun twist on BINGO, but you can still play this any time of year. Just break out your favorite scary movie and get ready for a frightful night of fun!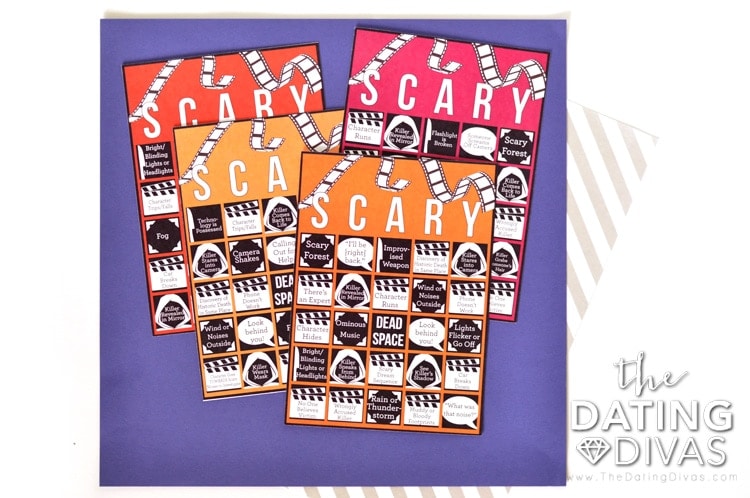 49. Drive-In Movie Date – Who doesn't LOVE a good movie night with their crush? If you're bored of the same old movie date night, this idea will surely add some extra fun! This Drive-In movie date night has everything you need to create a one-of-a-kind drive-in experience with your significant other. Complete with a printable invitation, concession items, tickets, and more!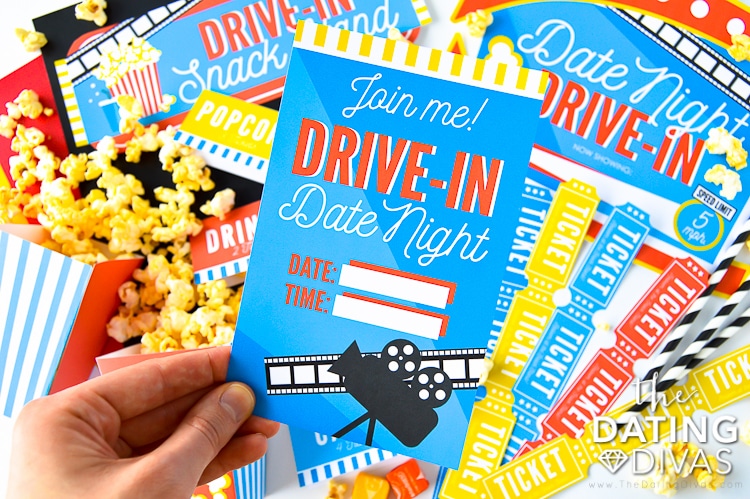 50. Up Movie Date Night – The love story from Pixar's UP movie is one of the sweetest movies. It celebrates the everyday adventures of Ellie and Carl, their hopes and dreams, and their journey of growing old together. This date is the perfect time to reminisce, discuss and plan adventures! You'll enjoy a romantic picnic, put together an adventure fund, and even create your own adventure book!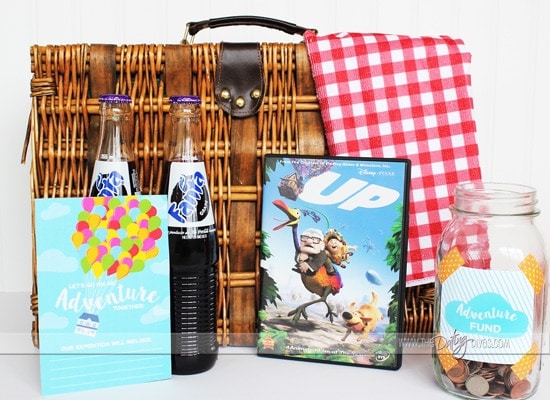 And there you have it! 50 fun date ideas for teenage couples! Whether you're looking to go out for a double date this weekend, put together a group activity, or have alone time with your crush, these suggestions will have you looking forward to date night all week long!