Fall Date Ideas for the Whole Autumn Season
Autumn is the perfect time to get out with your spouse and enjoy an adventure together, and we've got all the best fall date ideas right here for you! Are you one of those who want to enjoy a traditional fall, ya know, crisp fall air, changing leaves, pumpkins, and cider? Then you'll want to pin this post and add some of these fall date ideas to your bucket list. The scents of fall are extremely irresistible and fall is such a romantic time of year. Time to go get your date on!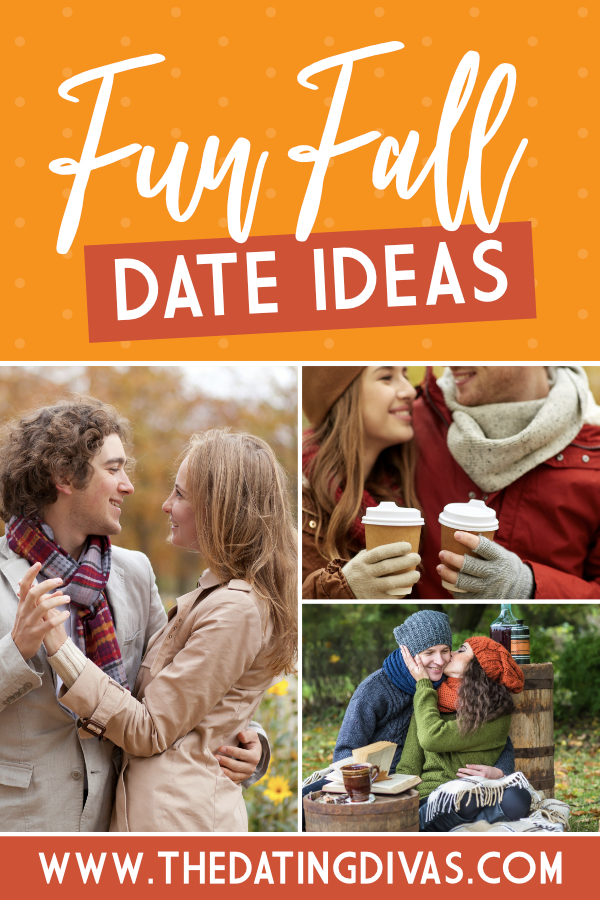 This post contains affiliate links. To learn more about 'em, click here.
The decrease in temperature makes for the perfect time to pull on your sweaters and explore a pumpkin patch or corn maze, rake the leaves, or even just go for a drive to take in the gorgeous scenery!
There are so many fun ideas for fall, we definitely suggest making a Fall Bucket List! We've organized the dates into 6 categories to help you find the perfect date for whatever mood you're in. You can mix and match in order to get the best combo of Fall dates this year.
We are so excited to share these fall activities for adults and children alike! There are date ideas that can be done just as lovebirds, or you could bring the family along too. Whichever you choose you are sure to have a great, autumnal time.
Halloween Date Ideas
We all know that Halloween is one of the major fall events and there are so many crazy, fun traditions to enjoy around Halloween! Turn some of those Halloween to-do list tasks into a fun date—like costume shopping. We've also got some brand new Halloween Date Ideas (some sexy date ideas, too) that you'll want to try out, and probably add to your yearly traditions!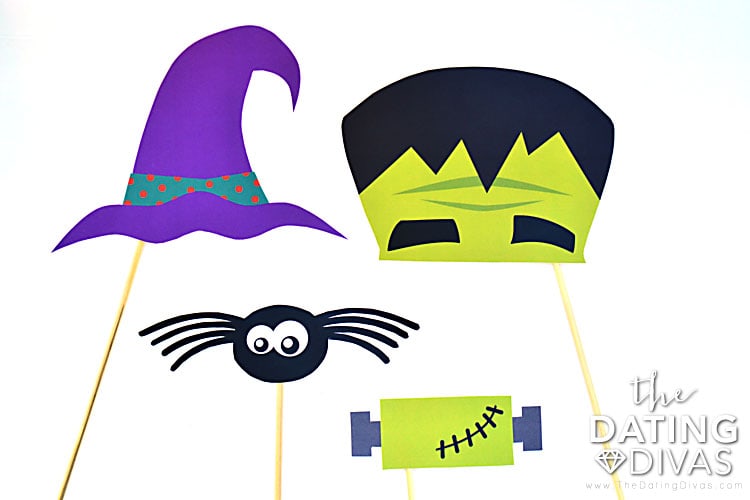 Write Your Fall Bucket List –

Why not make a date of it? Sit down to write your "Fall Bucket List" together! You could even take turns choosing something to put on the list… we've got a list for Halloween and Thanksgiving!

Go Costume Shopping – Head out on the town or set aside a night to make them together! Click on the link for TONS of ideas for couple's Halloween costumes.

Scary Movie on the Move – Yep, taking your laptop and a bag of popcorn into a dark field or an abandoned building totally takes the thrill level up about a billion notches! Not only are you alone, but you're out in the open! Are you brave enough to try it?

You've Been Booed – Have you ever been "Boo-ed" around Halloween? It's a clever and cute way to spread some Halloween fun to your neighbors. And this post even has a printable for you to use.

Ghostbusters Movie Night – With Halloween right around the corner, this 80's blockbuster is perfect for an at-home movie night.

Halloween Scavenger Hunt – Get in on the fun with these cleverly Spooktacular Halloween treats and recipes. Not only is it a great time for the kids, but this scavenger hunt is perfect for the whole family.

Host a Costume Party – This is the perfect time of year to host a little costume party. This Clue-themed date night should give you some inspiration!

Halloween Pizza Party –

Throw a super simple and fun Halloween pizza party. We have everything you need in this adorable printable kit!

Indoor Trick or Treating – Nope, trick-or-treating is not just for kids! You've gotta see how Paige turned it into a fun date night with her hubby.

Halloween Photo Booth –

Photos help us keep special memories. Take some silly Halloween photos to bring back some of the best memories and create a crazy fun Halloween season.



Sexy Halloween After Party – Why not turn this little love tip into a whole date? Head to the Halloween aisle at the store and pick out a sexy costume for each other—for bedroom use only!! *wink*

Halloween Peek-a-boo –

If you're looking for more of an "intimate" date to surprise your man, then you're gonna want to take a peek at this Peek-a-boo game for 2.

Make Haunted Gingerbread Houses – Making these fun treats would be the perfect way to end the night after going to a Haunted House.

Eat Drink and Be Scary – This is a flirty Halloween candy guessing game for 2… what a fun way to mix up trick or treating!

Halloween Game Night –

This list of Halloween themed games will help you throw an amazing Halloween game night!



Whodunit Mystery Date – Get together with a group of friends and be detectives and solve a crime! Solving a good ol' mystery makes this one of our perfect Halloween date ideas!

Halloween Breakfast in Bed – Breakfast in bed is great any time of the year but these fun "Dead and Breakfast" printables will make for an unforgettable Halloween breakfast in bed. Check out this tray for easy delivery!
Scary Movie BINGO – If you are planning on watching a scary movie this Halloween with your spouse, turn it into a special movie date night complete with treats and games!

Halloween Movie Date –

There are so many great Halloween movies that sometimes it's just too hard to pick one! This date is a movie marathon date! Choose a few of your favorites and get ready for a night filled with your favorite movies and treats!

Dracula's Diner Family Date –

This special dinner date is a great way to get into the fun of Halloween!

Haunted House Date – Halloween just isn't the same without at least one trip to a haunted house! This date will make your trip to the haunted house this year so much more fun. It even includes a fun (and sexy) activity for after you get back from the haunted house!

Halloween Party Group Date –

This kit has everything you need to throw an amazing Halloween-themed group date. Send out the invites, prepare some food, and choose an activity and you're done!



Hocus Pocus Dinner and a Movie – Hocus Pocus is a classic Halloween movie that deserves a date all by itself!

Halloween Scavenger Hunt Date – As Halloween approaches you are likely seeing a lot more Halloween things all around you. This is the perfect time to have a fun Halloween scavenger hunt date night! Grab some friends or family and break into teams and see who can get to 300 points first!

Boo-tilicious Date Night – This fun bedroom date puts a sexy Halloween spin on the classic card game Go Fish!

Halloween Treat Night – Choose a fun Halloween treat to make together for a fun fall date.

Pumpkin Date Ideas
One of our favorite things about fall is the delicious food, especially all things pumpkin. We've even rounded up a whole post worth of pumpkin recipes! But while enjoying a few pumpkin treats is a great idea for date night, there are so many more things that you can do with pumpkins! In addition to enjoying all the pumpkin foods – enjoy all the pumpkin date ideas!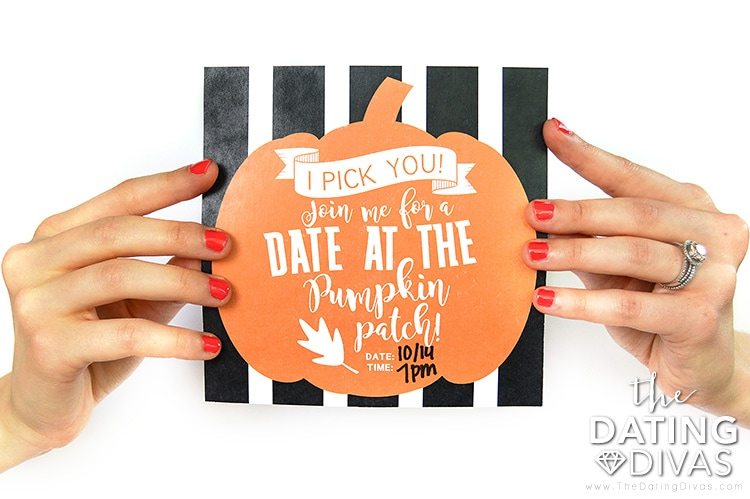 Traditional Fall Date Ideas
All those traditional fall things that you look forward to each year can easily be turned into fun fall dates! Make some fun memories with your sweetheart this year by putting a little extra thought into your fall date ideas and having some fun fall-themed dates!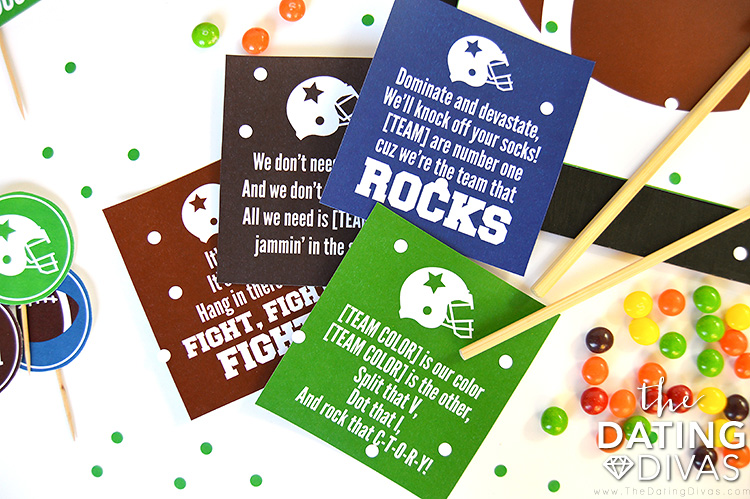 Thanksgiving Date Ideas
Another holiday that comes around every fall is Thanksgiving and we have so many fun ideas to help you bond with your spouse on a fun Thanksgiving date for two! Most of these fall date ideas are meaningful and service-oriented, but some are just for you and your sweetie – after the family has left 😉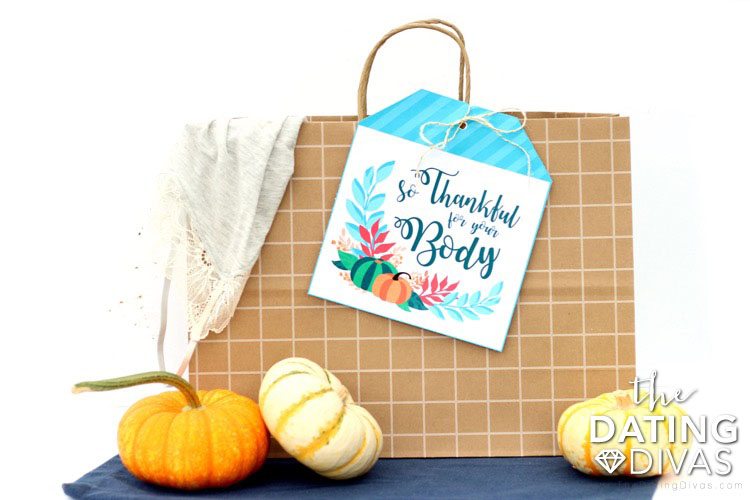 Outdoor Fall Date Ideas
Getting outdoors is one of the best parts about fall and there are so many fun ways to enjoy the changing of the seasons, including those gorgeous colorful leaves. We gathered up some of our personal favorite fall date ideas that can be done outdoors – get all the fresh air you can before winter hits!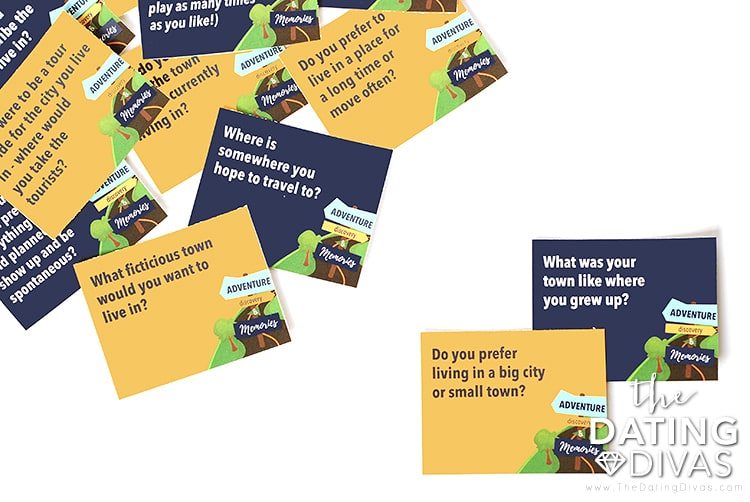 Indoor Fall Dates
Here are a few more fall date ideas that you can add to your list! We've got so many fun ideas not only for couples, but also for family date night. Plus, our Mafia date night and Choctoberfest are fun group dates that you will absolutely love. We also have some intimate date ideas that will help you grow closer together as a couple and make some great memories.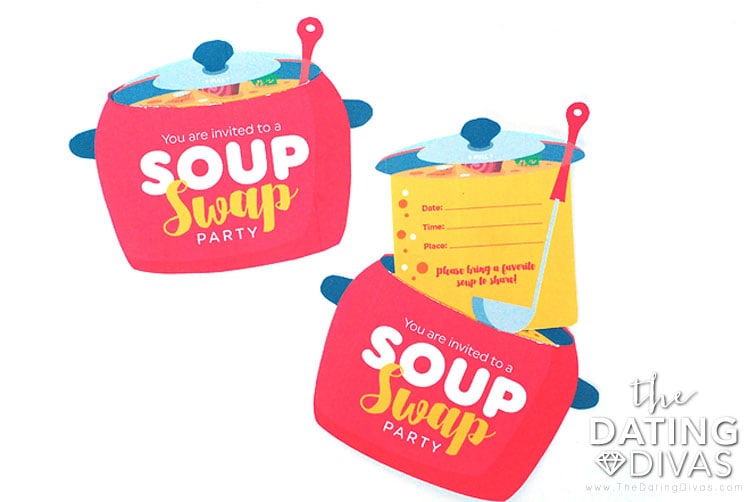 And there you have it, some amazing fall date ideas to help you enjoy the cooling temps and gorgeous views with your sweetheart.
SaveSaveNeed more easy & fun date ideas? You'll never have to wonder "What Should We Do For Date Night?" again! We've done ALL the work for you.
GET DONE-FOR-YOU DATES THAT YOU CAN USE STRAIGHT ON YOUR PHONE FOR ONLY $1!
We're talkin' activities, games, invitations, instructions – EVERYTHING you need to have fun while connecting with your sweetie.
Get a new date each month for just $1 per month!